This QC cafe made it onto international headlines
SPOT.ph meets the Canoys, the family behind Puzzle Gourmet Store and Cafe
Puzzle Gourmet Store & Café
1 Comets Loop, Blue Ridge B Subdivision, Project 4, Quezon City
Contact: 0917-501-9645
Open from 11 a.m. to 10 p.m. (Monday to Saturday)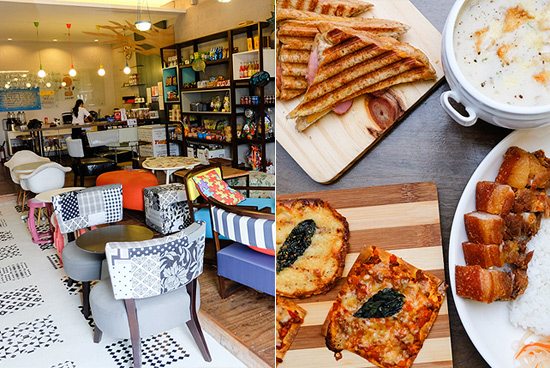 (SPOT.ph) Twenty-one-year-old Jose Canoy serves as the inspiration behind Puzzle Gourmet Store & Café, a neighborhood hangout owned and managed by the Canoys, a close-knit bunch of eight. Jose is the fifth of six children and was diagnosed with autism at a young age. The café is the family's way of creating an environment in which people like Jose can continue to develop and practice social skills outside of school or personal therapy sessions. For this, it's been featured in the BBC website.
"Since none of us in the family are getting any younger, we decided that we had to talk about our future, and of course, Jose's, because he can't do that on his own," says Puzzle's general manager and Jose's older sister, Ysabella Canoy. "Seeing that Jose's very, very inclined to organizing things, like when we go to groceries you'd see him arranging things, [we thought], 'Why not put up a convenience store?'"
ADVERTISEMENT - CONTINUE READING BELOW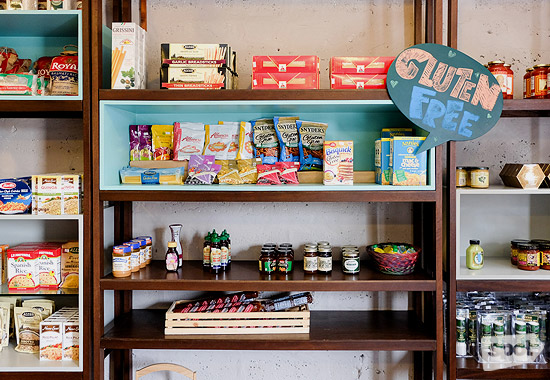 CONTINUE READING BELOW
Recommended Videos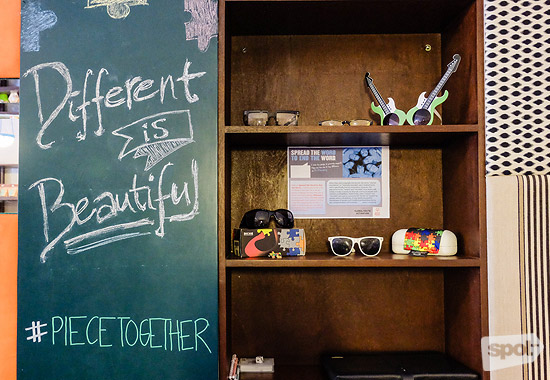 They have a great selection of pantry essentials.
The gourmet store addresses this particular interest of Jose's. The café element, meanwhile, was born out of the need to cater to nearby neighborhoods and at the same time, create a positive setting that fosters awareness about special needs individuals through direct interaction.
ADVERTISEMENT - CONTINUE READING BELOW
The vibrant, highly decorative nook is an extension of Jose's character—his toys adorn the shelves; the plush, quirky seats are done to his liking; and the place's name is his doing. "We really wanted [the name] to come from Jose since we want him to understand that this is his place and he has a responsibility to it," says Ysabella. "Coffee" and "waffles" were contenders on the onset, but in the end, Jose was sold on "puzzles."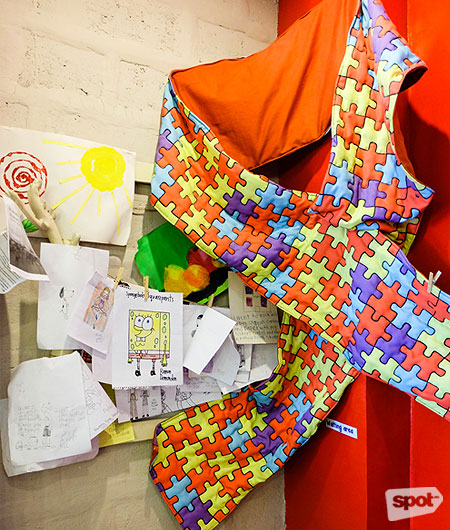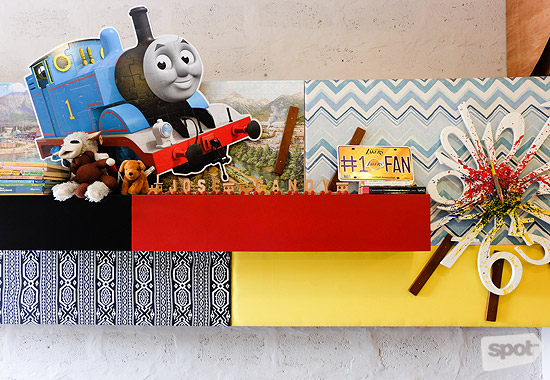 ADVERTISEMENT - CONTINUE READING BELOW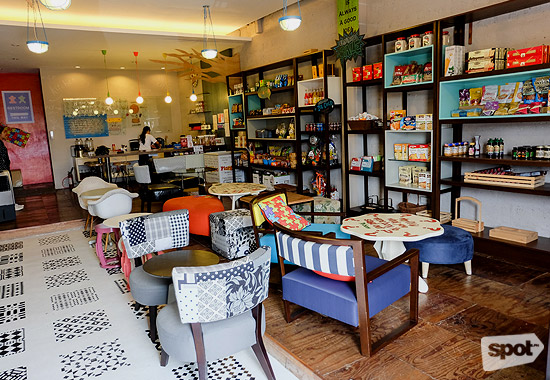 Spot the puzzle elements
For Ysabella, Jose's choice coincidentally became a significant representation of the venture's main cause. She says, "Until all the pieces fit, we're going to keep working just so we can help [individuals with special needs] make sense of the world and at the same time they have us to make sense of their world."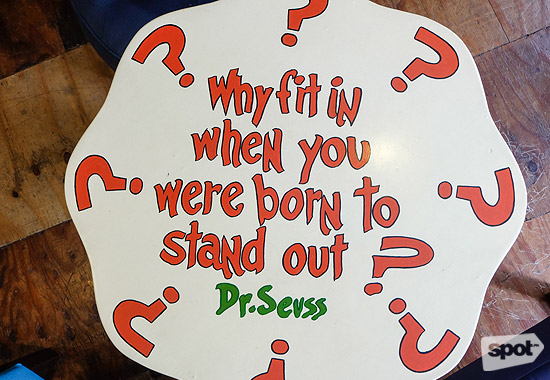 ADVERTISEMENT - CONTINUE READING BELOW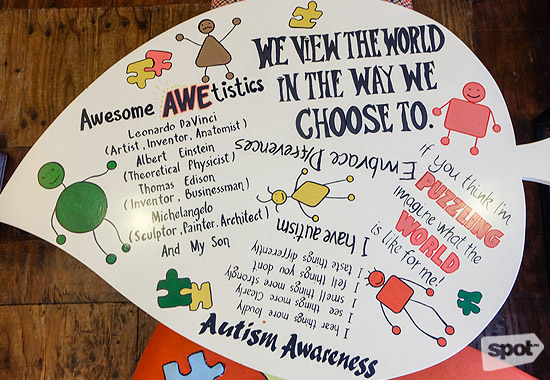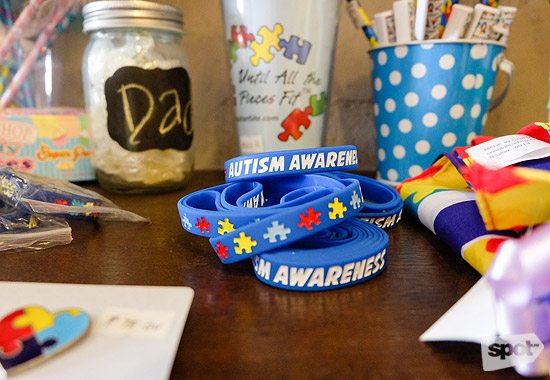 The main message
Puzzle is unlike any other establishment in Manila. It employs nine individuals with special needs (including Down Syndrome and autism) who work on guided shifts for a couple of hours throughout the week. In his element, Jose, for instance, is an attentive and overzealous server. "Can I clean up? Can I clean up?" he asks, then adds shortly after, "Thank you!"
ADVERTISEMENT - CONTINUE READING BELOW
"We're hoping [that when guests come], they bring extra patience because the individuals that they are going to encounter are not the typical servers," says Ysabella. "They just need extra understanding, but they're very welcoming, kind-hearted individuals who are excited to meet new people."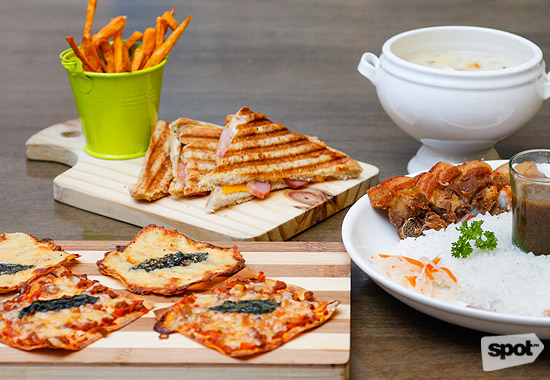 The pizza is a spontaneous invention by the chef.
Puzzle's menu is reflective of their main stars—different, but undeniably special. The dishes are creations of their chef, a home cook, who likes putting new twists to typical, familiar dishes.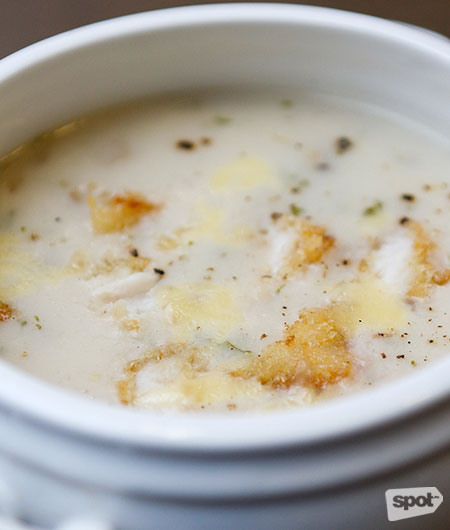 ADVERTISEMENT - CONTINUE READING BELOW
Soup of the Day
Start off your journey with some soup (P100), which they change on a daily basis, or their trademark Sweet Potato Fries (P100), thin-cut fries that mimic an all-time favorite, PiK-NiK potato crisps. Other snacks on the menu include bestsellers Senator Cheese (P180), a classic ham and cheese sandwich served with sweet potato fries; Ichi Ni San Sushi (P290), essentially a sushi bake creation; and the K-Pop Quesadilla (P190), which marries Mexican and Korean flavors in each flavorful bite.
Puzzle also has a range of greens to choose from, including the Julius Caesar (P180), a classic Caesar salad, Asian Persuasion (P185), a dish that features fried noodles and their special Asian dressing, and Mr. Potato Salad (P115), a light, creamy starter comprising potatoes, eggs, and spring onions.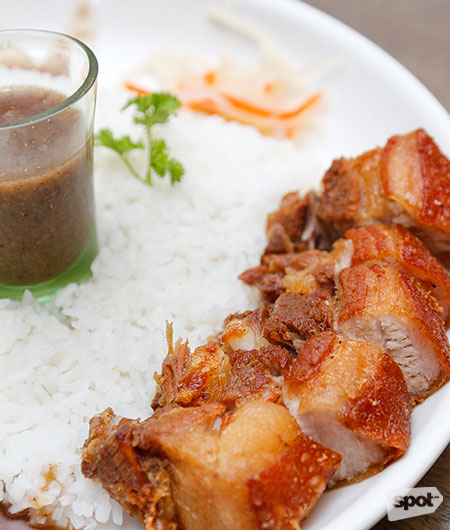 Joey de Lechon
For their mains, the Joey de Lechon (P220) is a pun-tastic crowd favorite, as are the 1-2-3 Pork Spareribs (P325), mouthwatering tender pork ribs seasoned in a sweet and savory sauce; and the Sweepsteaks Imbento Box (P490), premium tenderloin beef cutlets served with vegetables, noodles, and rice.
ADVERTISEMENT - CONTINUE READING BELOW
They also have all-day breakfast options such as the Arroz a la Cubana (P170), Bongga Longga (P199), and Lola Lirs' Crisp Tapa Rice (P295), an original family recipe.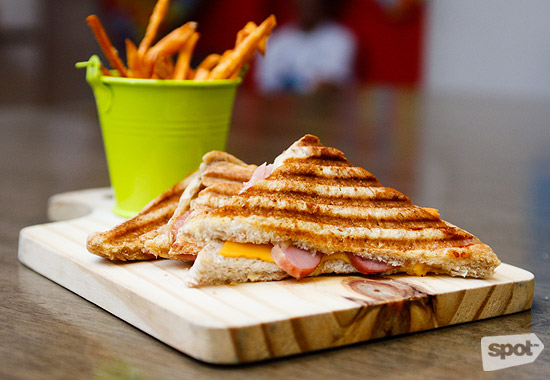 Senator Cheese
Don't leave Puzzle without going on a sweet side trip. They have a collection of Fiorgelato Italian Ice Cream (P30/one scoop, P50/two scoops, and P75/three scoops) and Waffles and Griddle Cakes served in the following flavors: Tiramisu (P165), Apple Pie (P185), and Classic (P145).
When you're done, have a look at their selection of goodies, an eclectic mix of local and imported marmalade, pancake mixes, salsa, spices, light snacks, and sweetened beverages.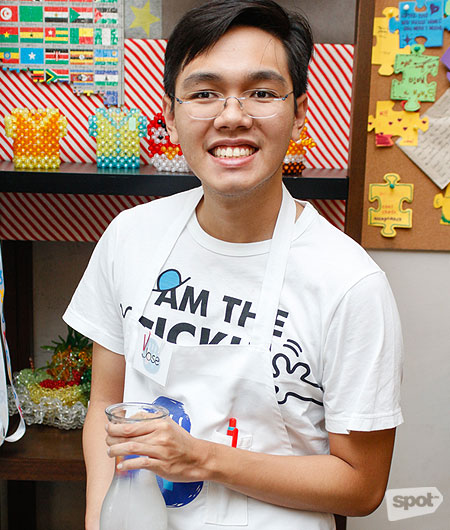 ADVERTISEMENT - CONTINUE READING BELOW
Jose
The Canoys only hope that their collaborative effort can be considered a game changer, setting the foundation for a trend that will see establishments to be more accepting of persons with special needs. If there is anything they want guests to take away from their experience at Puzzle, it's that, really, it goes both ways.
"If you're a customer who has a family member with special needs, we want them to know that this is a place in which they can feel safe, knowing that everybody here understands the unique needs of their child," Ysabella says. "On another end, we also want to show people that they can be part of our team. They can come here to work, to train. We're here to help them develop and learn."
Photos by Jericho San Miguel
Share this story with your friends!
---
Help us make Spot.ph better!
Take the short survey
Load More Stories