Toby's Estate: Now roasting at Whitespace!
The cult favorite coffee chain unveils its newest cafe, roasting facility, headquarters, and (soon!) happy hour hangout.
Toby's Estate
Whitespace, 2314 Chino Roces Avenue Extension (formerly Pasong Tamo), Makati City
Open daily from 7 a.m. to 6 p.m.*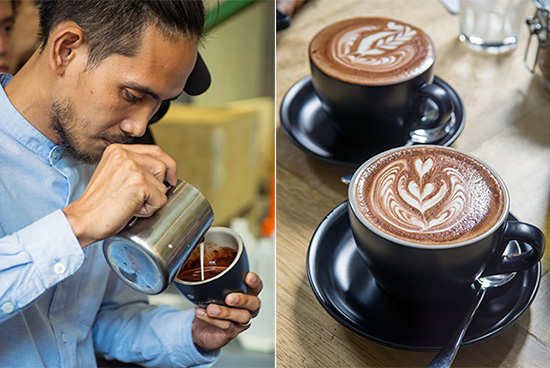 (SPOT.ph) If your social media feed was deluged with more than your usual share of latte art the past weeks, blame it on the soft opening of Toby's Estate in Whitespace, Makati. From its humble beginnings in a cozy express stall in Century City Mall, this cult favorite Australian coffee chain has grown to six branches in under two years, thanks to the business-savvy quartet of local partners, an avid fan base, and arguably the best handcrafted brews in town, brought to us by Toby's Estate founder and visionary Toby Smith.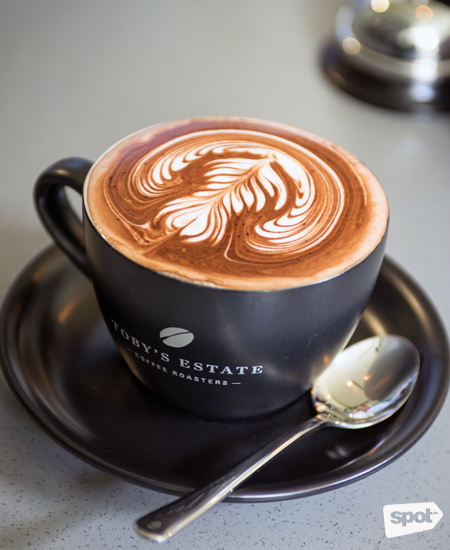 ADVERTISEMENT - CONTINUE READING BELOW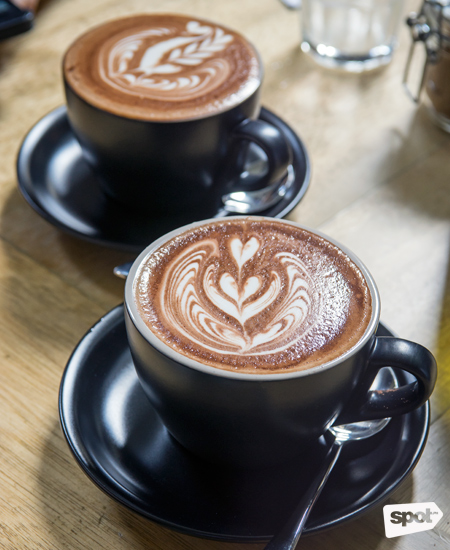 CONTINUE READING BELOW
Recommended Videos
Have you had your Toby's fix today?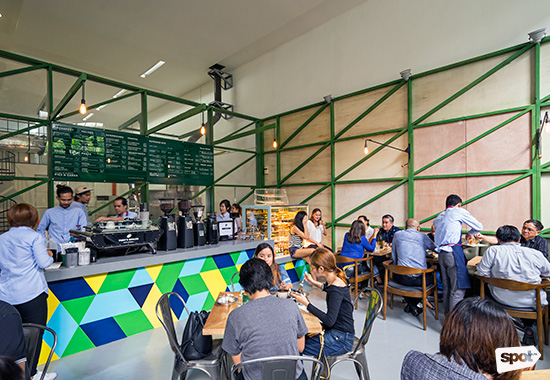 At the chic event venue Whitespace, enter the little alley on the left side of the building to find your newest coffee haven.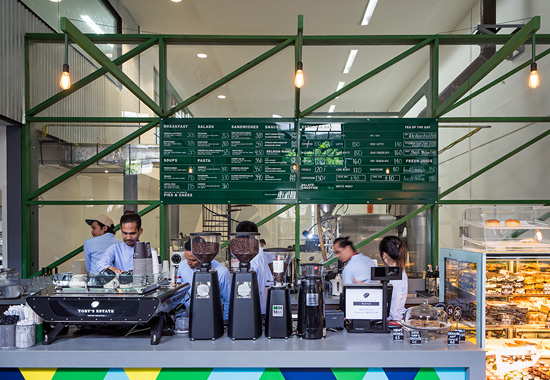 ADVERTISEMENT - CONTINUE READING BELOW
Glass windows allow customers a peek into the new roasting facility, just beyond the coffee counter.
Toby was in town (and on his birthday, no less) to attend the launch of the newest Toby's café, which also houses their official Manila headquarters on the second floor. What's special about this branch is that it now serves as the central roasting facility, where they will be roasting Toby's Coffee instead of air shipping from their facilities in Australia or Singapore, indicating the company's confidence in the local market. He tells us, "There's a lot of potential in Manila. It's a moving city, I love the social life, I love Filipinos—they love conversing, they love creating an atmosphere and get a lot of joy in life in that, and that's what coffee's about. That's why I think this is going to be one of the fastest growing markets in the Asian community, and it's great to be part of it early on."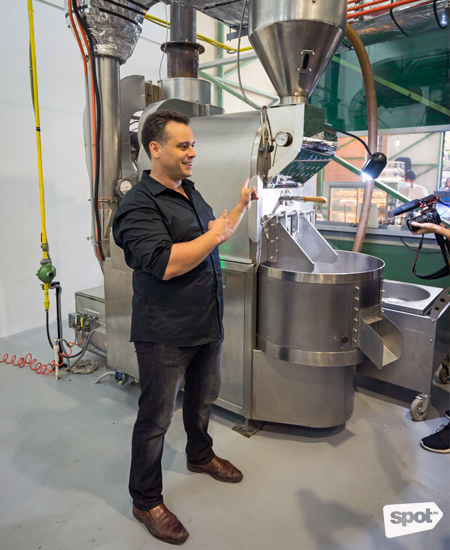 ADVERTISEMENT - CONTINUE READING BELOW
Toby's Master Roaster Alvaro Sanchez gives us a quick tour of the roasting facility. "3, 2, 1, lift off!" he jokes, gesturing toward the state-of-the-art commercial roaster. "They have the whole shebang here!"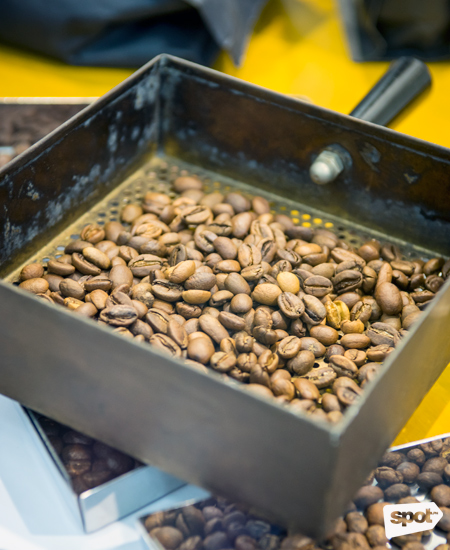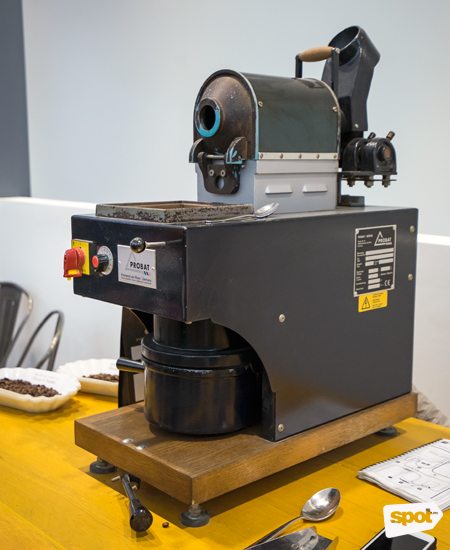 He takes us through the roasting process and the flavor profiles of the different beans. "Processing affects coffee a lot; you've got to find your sweet spot."
ADVERTISEMENT - CONTINUE READING BELOW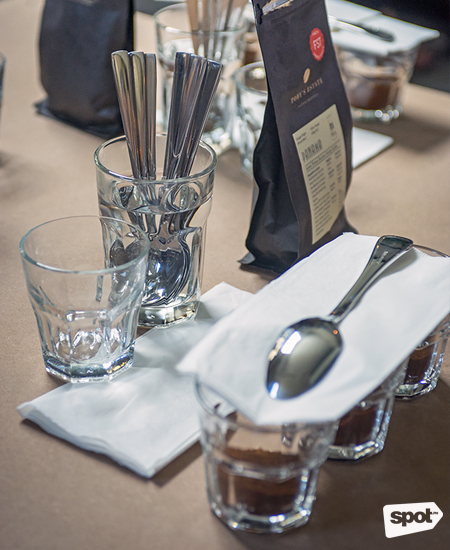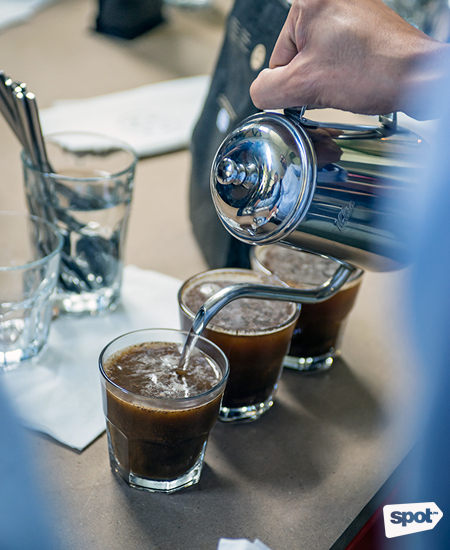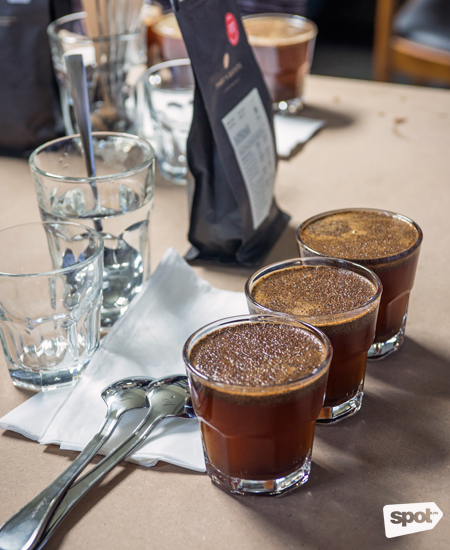 ADVERTISEMENT - CONTINUE READING BELOW
Scratch and sniff: At the launch, the coffee geeks in the crowd got a chance to experience a cupping session with Toby himself, where he encouraged guests to scrape the top off (after precisely heated water is poured over coffee grounds), sniff the aroma, and savor the taste of the different coffees.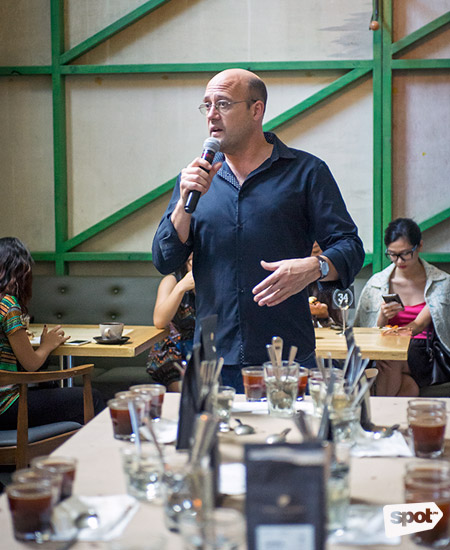 Coffee appreciation: "The quality of coffee is best appreciated when taken black," says Toby. In the spirit of fostering a coffee community, more cupping sessions will soon be held at Toby's Whitespace.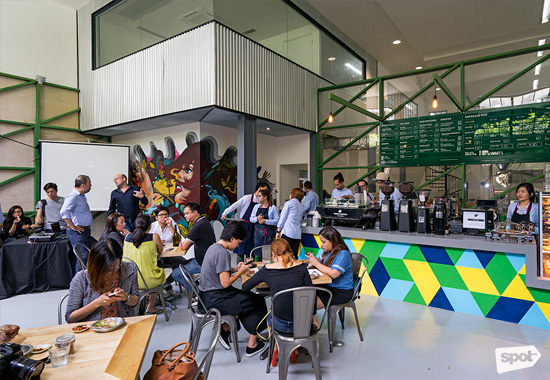 ADVERTISEMENT - CONTINUE READING BELOW
Vibrant, playfully hip interiors and signature witty touches match the dynamic vibe of the neighborhood.
Located in the bustling Chino Roces area, Toby's is ready to provide an excellent caffeine fix to fuel the creative juices of ad agencies, galleries, offices, and residents in the area, while also threatening to ruin diets with their delish fare. Choose from their full café menu, or pair your cuppajoe/chai with your favorite variant of Bucky's not-a-brownie, or a slice of the sinful Bruce Bogtrotter for greedy little chocolate monsters. The usual rustic yet streamlined Toby's aesthetic (white walls! Reclaimed wood! Subway tiles!) is infused with playful splashes of color in the Whitespace branch, making it a cheery, cozy neighborhood hangout. Can't find the restroom? Push the wall embellished with Egg Fiasco's funky mural to enter the cleverly concealed loo.
"It's a place for coffee lovers to congregate," shares local partner Marco Antonio. "We want to foster a coffee community, and shape the coffee landscape together." Marco also revealed that celebrated chef Gaita Fores will soon be opening a restaurant next door, doubly revitalizing this little corner of Pasong Tamo.
Meanwhile, fellow partner Chut Cuerva tipped us off that the Whitespace branch will soon offer wine and craft beer for happy hour (a first for Toby's!), making it the perfect spot for the neighborhood workaholics to unwind. (Do note that for now, they close at 6 p.m. while on soft opening.)
Apart from the crowd favorite signature Flat White, Mocha, or the buzz-inducing (off-menu) Gibraltar, inquire about the Geisha coffee, which Toby reveals is the highest rated and priciest coffee in the world. "It's such a standout because it's got high floral notes and a lot of fruit flavors. We grow it in our farm, and we serve it in our stores, usually as a filter coffee, iced coffee, or as an espresso." Is it off-menu, too? "I'm going to make sure it's on menu now," assures Toby.
ADVERTISEMENT - CONTINUE READING BELOW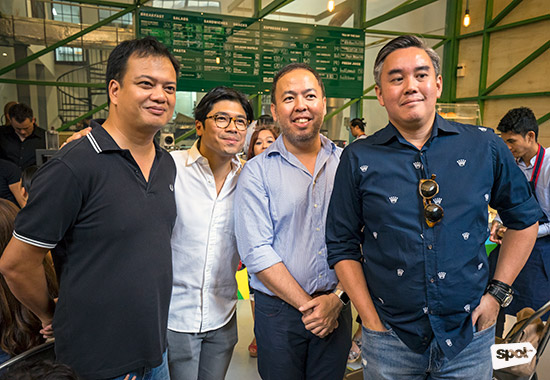 Toby's Estate local franchise owners Marcel Crespo, Marco Antonio,Chut Cuerva, and Manny del Rosario. Toby shares, "They're fantastic human beings, and they have a lot of experience in their own right in their different fields, so they bring a lot to the company. They're in real estate, art, design, they're operators, and they've got a great sense of humor, which is important for me! I don't think I'll find this combination of partners ever again."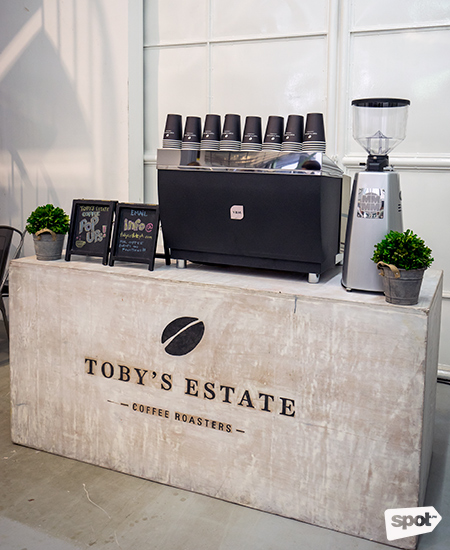 ADVERTISEMENT - CONTINUE READING BELOW
Pop-up ready: Impress your guests by serving Toby's coffee at your next party!
What's next after Whitespace? The group plans to open 10 new branches by next year in their bid to grow the Toby's community in the Philippines. First up: Greenhills, Shangri-La BGC, Shangri-La EDSA, and Legazpi Village are set to open by January 2016. Can't wait for Toby's to come to you? Toby's Estate is open to doing pop-up events and providing coffee services for private functions and indie establishments. E-mail info@tobysestate.com for more information.
Photos by Toto Labrador
*Operating hours are bound to change without prior notice
Share this story with your friends!
---
Help us make Spot.ph better!
Take the short survey
Load More Stories