This Filipino-European restaurant provokes a revolution with their loud flavor combinations
All this talk about Heneral Luna has compelled us to revisit Pia Y Damaso.
Pia y Damaso Subversive Filipino Cuisine
2/F Greenbelt 5, Ayala Center, Makati City
Contact: 729-5515
Open daily from 11 a.m. to 11 p.m.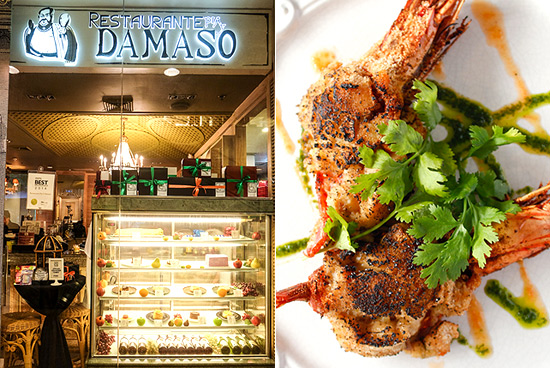 (SPOT.ph) The restaurant has been around for almost a decade at its Greenbelt 5 space, and yet so many remain puzzled by what it's about. Chef Bambi Sy-Gobio calls it "Comida Antigo," with references to Rizal's Noli Mi Tangere, and how the dishes were probably a favorite of this character or that. Nowadays, it's being called "Subversive Filipino Cuisine," referring to a renegade cooking style or flavor profile that is unexpected, inspired by the revolutionary spirit of the characters in the aforementioned book.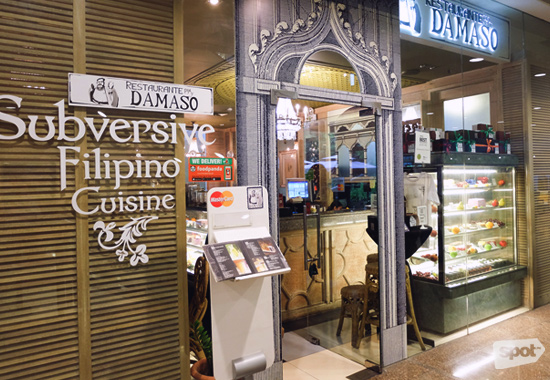 Revolutionary cuisine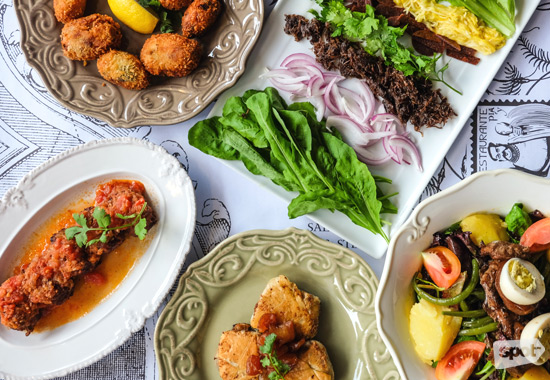 A feast! Just the way to enjoy Filipino food!
Restaurante Pia y Damaso is all that, and the cerebral and intellectually sophisticated market would probably appreciate the historical references. But, if your strength is more takaw than talino, then all you really need to know about this quaint establishment is that the food is classic Filipino-European flavors given the refined Bambi Sy-Gobio treatment.
To prove this point, the statuesque restaurateur and expert baker offered some dishes to remind us of what makes this place truly unique and special.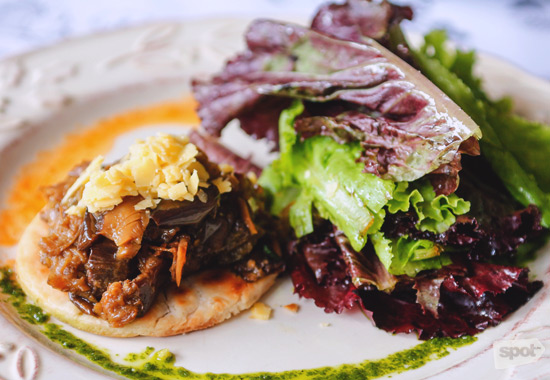 Roasted Vegetable Tart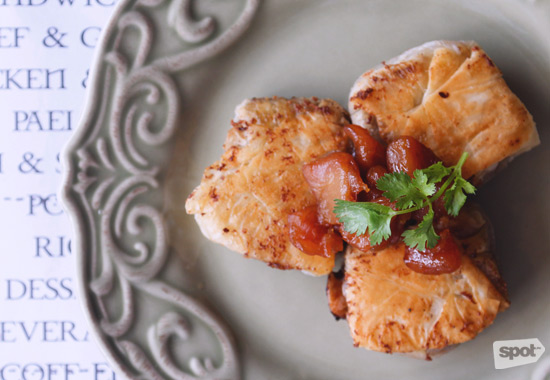 Filo Tarts with Pork Asado, Apple Relish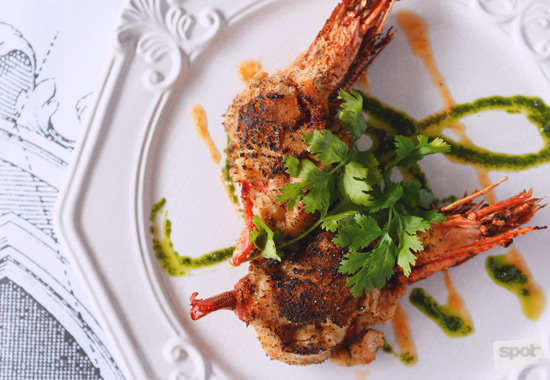 Camaron Cocido
One starter, Filo Tarts with Pork Asado, Apple Relish (P220), is no looker, but a bite was enough to get us hooked nonetheless. The delicate crust gave way to a moist pork, flaked and savory sweet. The relish has just enough fruity acid to balance out the flavors.
ADVERTISEMENT - CONTINUE READING BELOW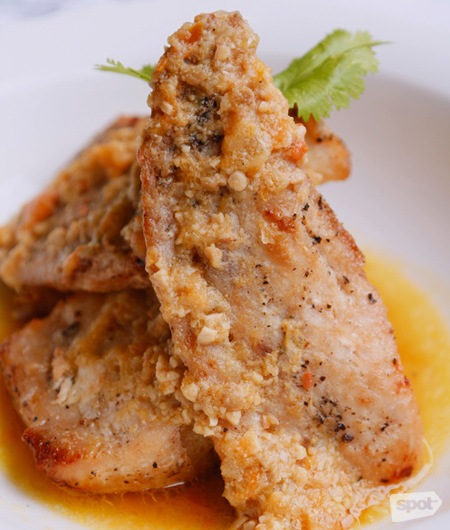 Seared Barramundi Fillet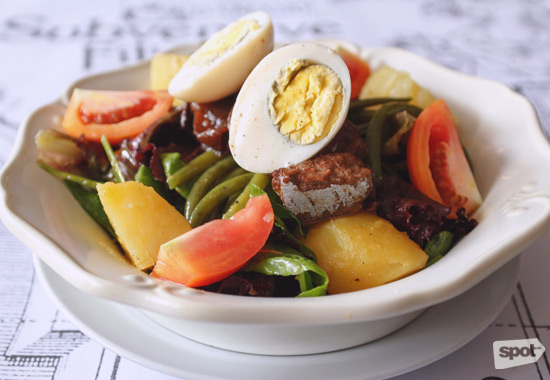 Bangus belly salad with dalandan vinaigrette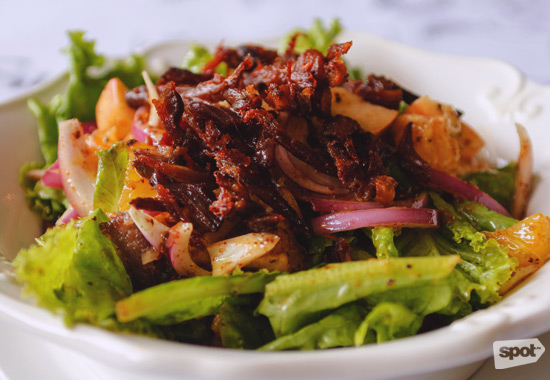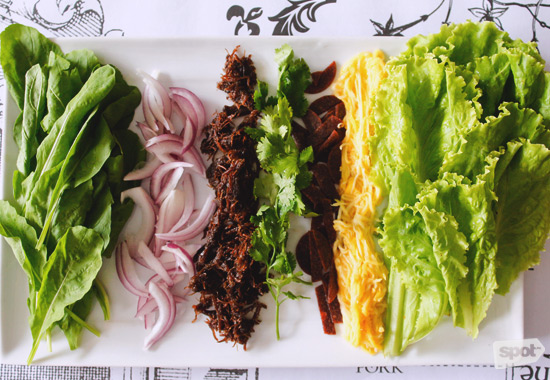 Greens with Duck Confit
The salads, to say the least, are inspired. They lean more towards the West than our local ensaladas, but the flavors are still distinctly Filipino. Both the Bangus Belly Salad with Dalandan Vinaigrette (P325) and Mixed Greens with Duck Confit, Red Onions, Fresh Apples, Oranges, and Prune Vinaigrette (P350) are complex yet well-balanced, the fruit elements expertly playing off the rich flavors of the proteins. They're salads that remember to put the focus on the greens and not hide them as an afterthought.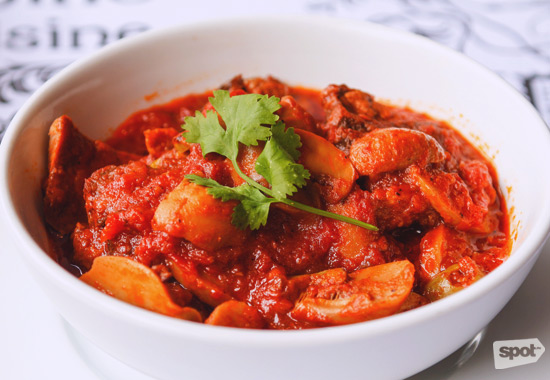 Callos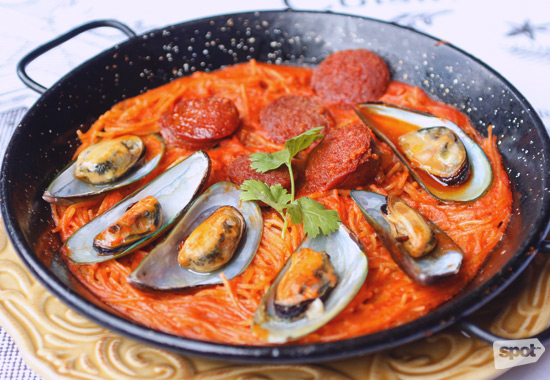 Fideos with Mussels and Chorizo
If you don't play games with your mains, the Callos (P300) and the Lengua Sevillana (P450) are as traditional as they come. Slowly cooked in tomato sauces enhanced by olives, pimenton, and traditional aromatics, these can proudly stand up to those served in Spanish restaurants. These two pair famously with her version of the Paella Valenciana. As much as Chef Bambi likes to play around, these she didn't attempt to mess with.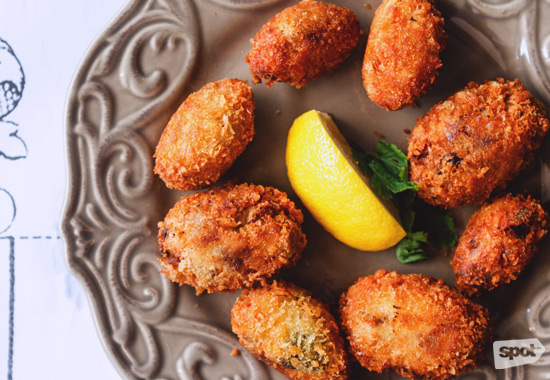 Ham and Chicken Croquettes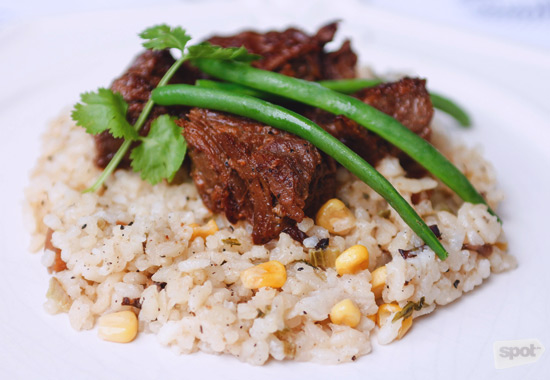 Salpicado with heirloom rice
She did have some fun with the Ostrich Beef Steak with Guava Butter (P600), which is an upgraded bistek Tagalog. The protein used is leaner, yet cooked perfectly to retain its juiciness.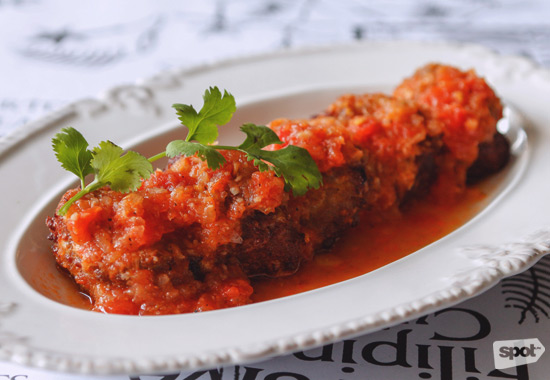 Albondigas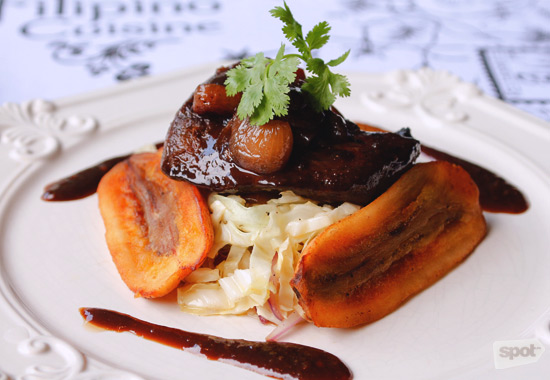 Ostrich Beef Steak with Guava Butter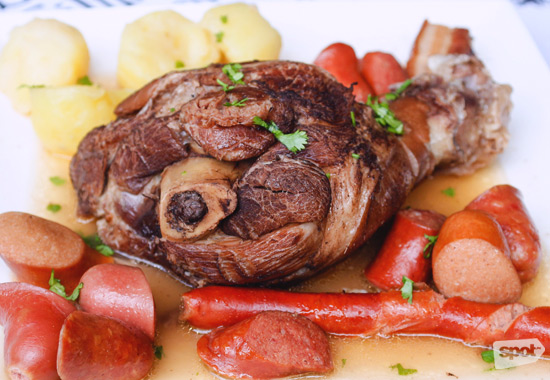 Ode to Heidelberg
An uncanny centerpiece in this unconventional restaurant is the Ode to Heidelberg (P1,500), brined and braised pork knuckles with potatoes and sausages. This might stick out like a sore thumb on their menu, but of course there is a perfectly rational explanation to its inclusion. "It's my mom's favorite dish in this German restaurant she loved going to," Chef Bambi explains. "When I found out that Rizal finished writing Noli Mi Tangere in Heidelberg, Germany, it gave me the perfect reason to include it in our menu." A less fatty interpretation of Schweinshaxe or the local crispy pata, the dish remains comforting yet decadent with its subtle seasoning, fall-off-the-bone meat, and gelatinous fat.
ADVERTISEMENT - CONTINUE READING BELOW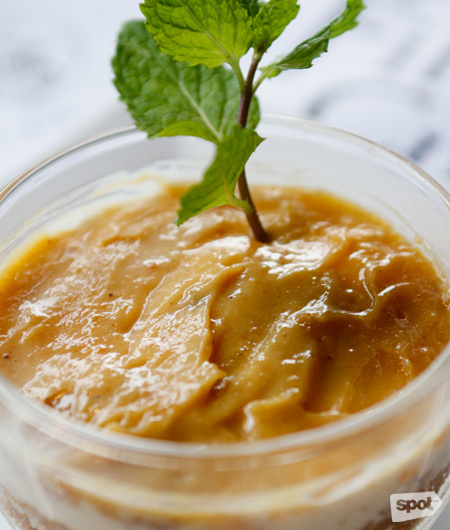 Dulce de Leche Parfait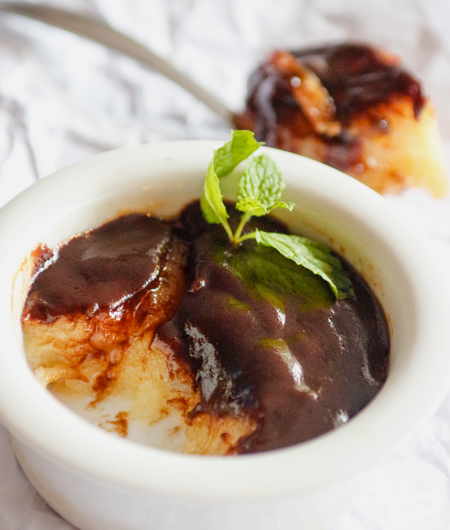 Cassava Cake with Coco Jam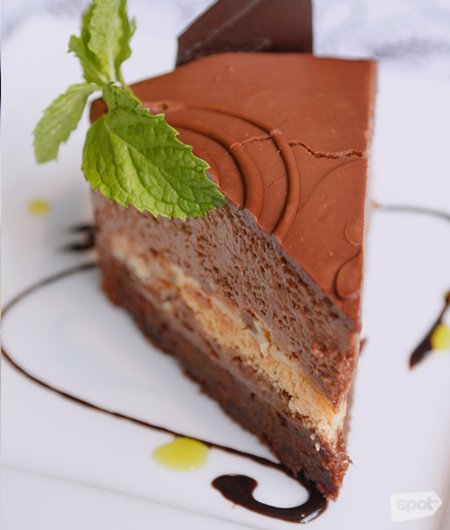 Sisa's Dementia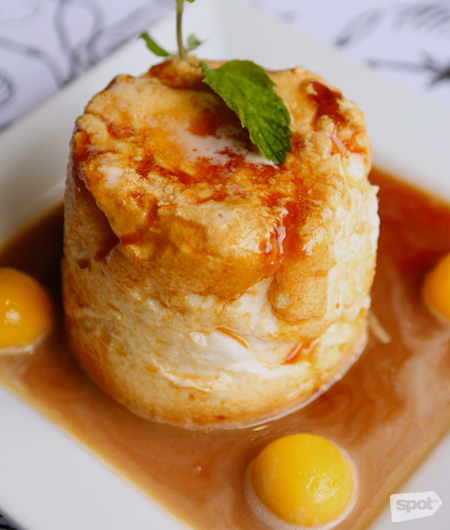 Salvi's Canonigo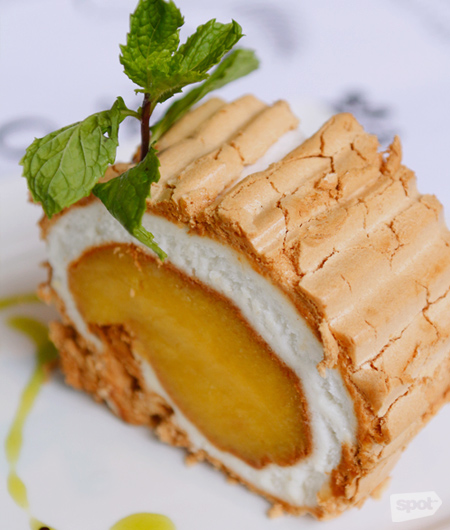 Brazo ni Doña Vicki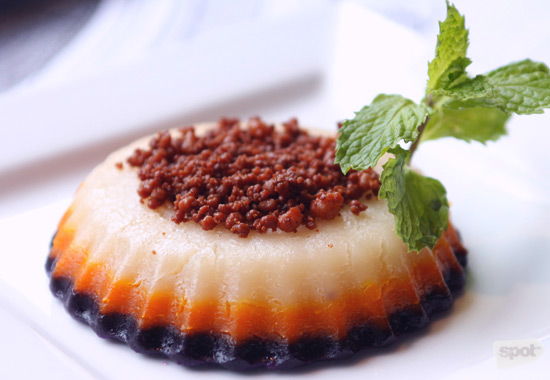 Sapin-Sapin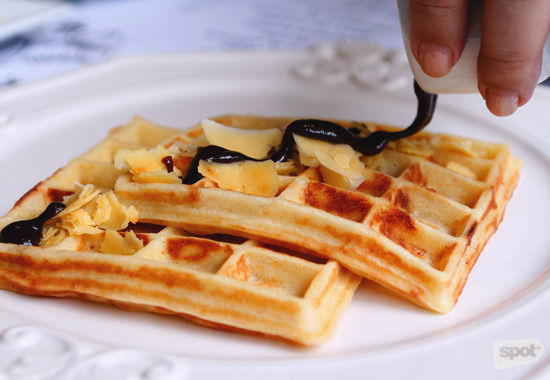 Bibingka Waffle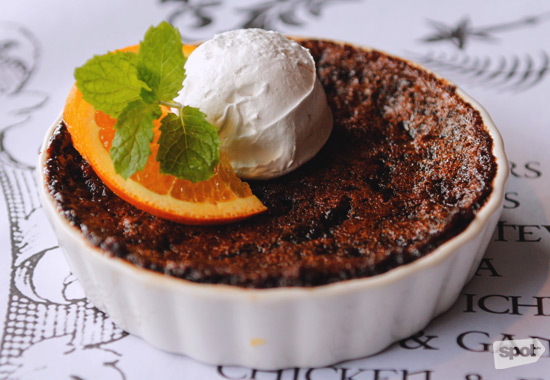 Diablo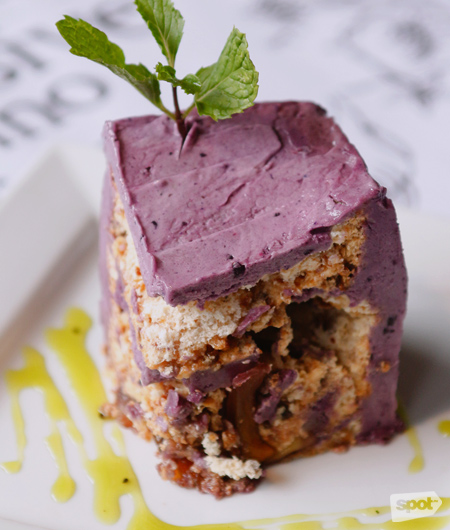 Ube Sans Rival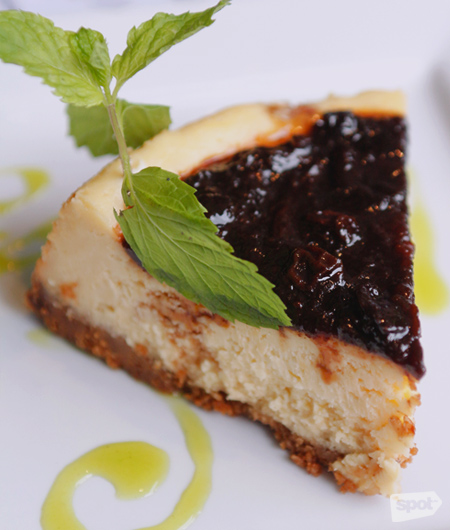 Queso de Bola Cheesecake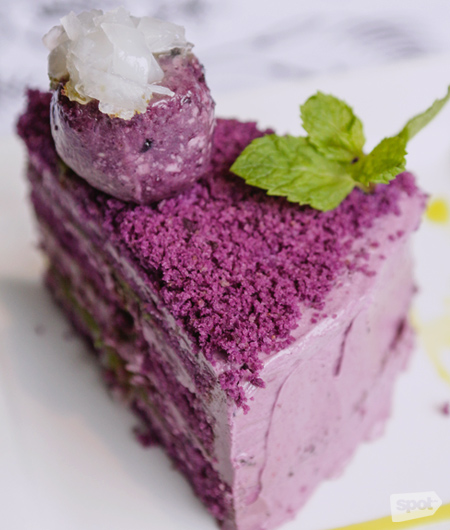 Ube Macapuno Cake
Famous for her cakes, Chef Bambi ends with a bang with a parade of desserts. Standouts were the whimsically named Brazo ni Doña Vicki (P100), which is a brazo de mercedes; Salvi's Canonigo (P100); and Sisa's Dementia (P240), a truffle cake.
If once you were intimidated to try Pia y Damaso, now you know that the trick is to not overthink. Just eat. We assure you that you will eat well.
Photos by Jericho San Miguel
Load More Stories