10 New Restaurants You Need to Try This Month
The latest places to check out in Manila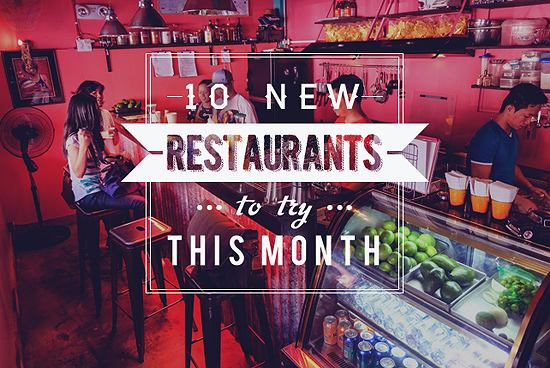 (SPOT.ph) Stumped on where to eat? Are there too many choices? We're breaking down Manila's extensive dining landscape with a list of places to try every month. Always keep your restaurant index fresh!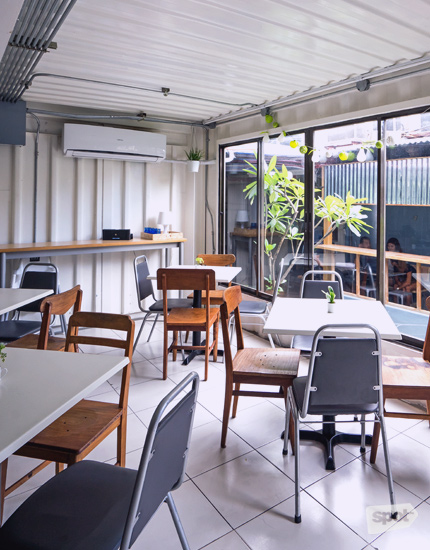 Taco Vengo 
This little taco hub highlights flavor more than authenticity. For their outrageously wonderful chips topped with a sous-vide egg, we don't care if they're nachos from Mexico or nachos by way of Kapitolyo. All we want to know is that they're delicious. The nachos, however, are only a starting point: The tortillas are a special blend, the fillings are generous—in size and seasoning, and the Chwaffle (that's churros and waffle) is out of this world. It's a lot of goodies packed in an old container van. 
Taco Vengo is at 16 United Street, Kapitolyo, Pasig City. Read more about Taco Vengo.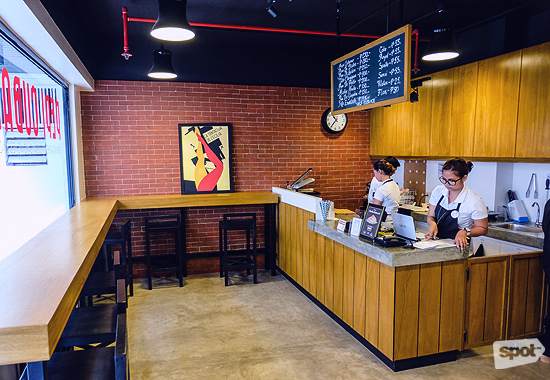 ADVERTISEMENT - CONTINUE READING BELOW
Pepi Cubano
This cult sandwich finally has its own home. Pepi Cubano the restaurant is run by Susan Dalmacion's son Toti and his wife, Rica, but the couple makes sure to not lose the hearty, homey spirit of their brand. The 16-seater space is pressed-sandwich heaven. Everything is prepped at the commissary (formerly the only place you could get these babies), but plancha-ed right in front of you as you order. Whether you get the Cubano or the Media Noche, they're best eaten hot, so enjoy them right away.
Pepi Cubano is at Unit 7, G/F Tropical Palms Condominium, Dela Rosa Street corner Gallardo Street, Legazpi Village, Makati City. Read more about Pepi Cubano.
CONTINUE READING BELOW
Recommended Videos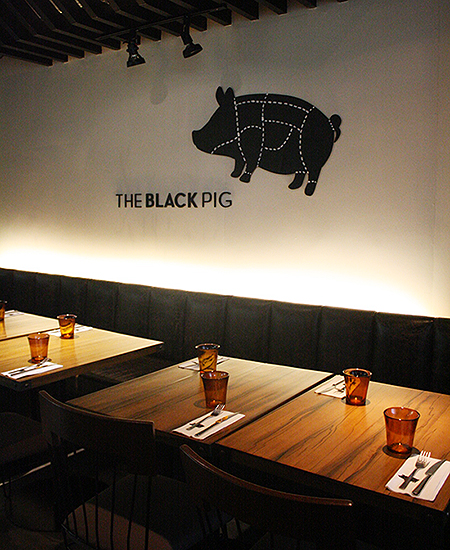 The Pig Pen
It's not technically a new restaurant. The Pig Pen is the "other side" of The Black Pig that serves all-day breakfast then transforms into a cozy night spot after 4 p.m. It's like Rustic Mornings and Isabelo all the way on the other side of the Metro. Chef Carlos Garcia makes breakfast like no other. Sure, you'll see sous-vide and poached eggs every now and then, but his creations are topped with jamon, jamon fat, bulgur, pork shoulder—essentially anything that could contribute for an explosion in your mouth. Oh, you can't leave without trying the insane lemon coconut cake and brioche. 
ADVERTISEMENT - CONTINUE READING BELOW
The Pig Pen is at The Black Pig, Commercenter, Commerce Avenue, Ayala Alabang, Muntinlupa City. Read more about The Pig Pen. 
Oyasumi Ramen
One way to translate oyasumi is "good night," but the flavors the owners are able to pull off will definitely perk you up. Oyasumi makes their ramen in the Yokohama tradition: a tonkotsu-based broth (simmered for at least seven hours) seasoned with shoyu and only fresh, hand-made noodles. Their basic Ieki is satisfying enough, but what truly makes this little shop stand out is their flavored noodles that you can mix and match with outstanding broths. Another? When you find yourself with too much broth and too few noodles, you can send the leftover soup to the kitchen to turn into risotto. It's just as good. Maybe better if you're working with the spicy one. 
Oyasumi Ramen is at 308 P. Guevara Street corner Sea View Street, Little Baguio, San Juan City. Read more about Oyasumi Ramen. 
ADVERTISEMENT - CONTINUE READING BELOW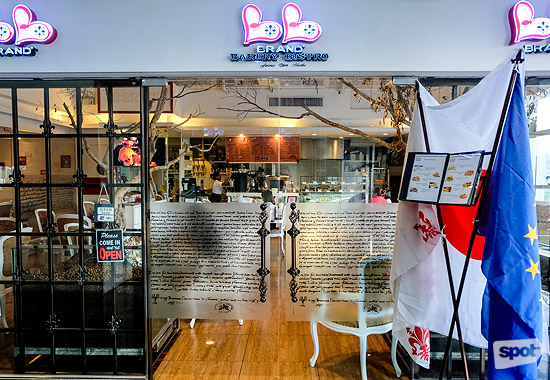 BB Brand Bakery Bistro
Japanese pasta isn't exactly a novel idea. They're known for incorporating their delicate brand of flavor in spaghetti, fettuccini, and others. You can see this "fusion" in the interiors—like a rustic kawaii where hearts mingle with living trees (indoor!) burlap finishes. The cuisine, however, leans more towards Italian, with an emphasis on affordability. 
BB Brand Bakery Bistro is at 2/F RCBC Savings Bank Corporate Tower, 25th Street corner 26th Street, Bonifacio Global City. Read more about BB Brand Bakery Bistro.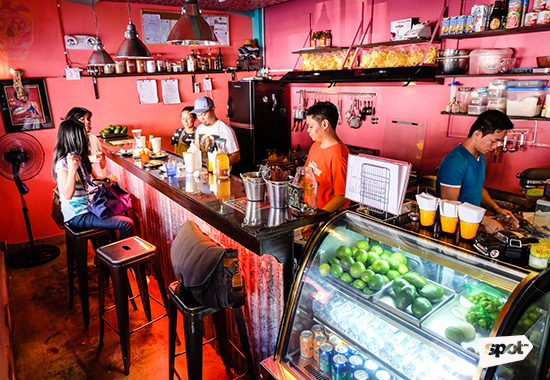 ADVERTISEMENT - CONTINUE READING BELOW
Drive-by Taco Shop
Taquerias are totally the in thing. Our advice is to go right when Drive-by opens at 4 p.m. because the crowds can get a bit intense. This little joint is proof that you can make your dreams come true even with literally scraping by. Culinary grads Mickey San Miguel and Mai de Guzman wanted to put up a food truck, but budget restraints led them to this teeny shop instead. Mai brought in some construction scraps and their humble eatery came about four months later. The tortillas are made from cornmeal, chewy and utterly delightful. Drive-by Taco Shop puts the spotlight on effective flavor combinations (including a future Korean-inspired taco) over traditions. Again, no problem with that. 
Drive-by Taco Shop is at 167 Aguirre Avenue, BF Homes, Parañaque City. Read more about Drive-by Taco Shop.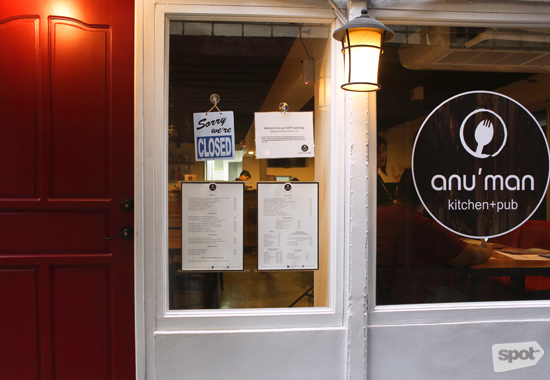 Anu'man Kitchen + Pub
Another container-van-turned-eatery is Anu'man, which aims to be a haven for members of the LGBT community. With a playful spork logo and the tagline "Come OUT, we're OPEN," Anu'man removes judgment from their vocabulary. Owner Tina Agel-Romero says that this is a place where you can bring your partner and feel comfortable. Aptly enough, the menu is comforting fare: sisig, spaghetti and meatballs, gambas—all with funny, punny names.
ADVERTISEMENT - CONTINUE READING BELOW
Anu'man Kitchen + Pub is at Unit H, 16 United Street, Kapitolyo, Pasig City. Read more about Anu'man.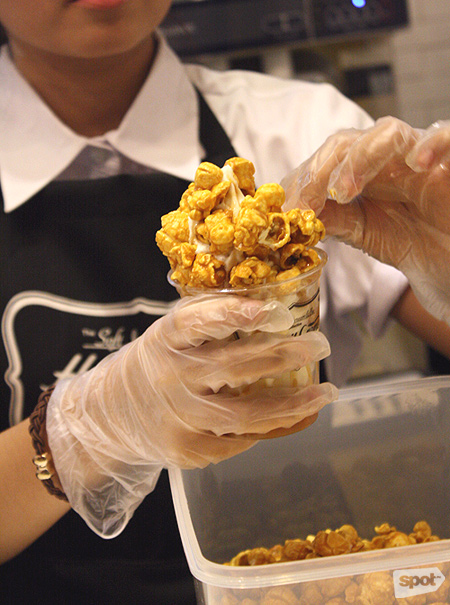 Honey Creme
This Taiwan-based ice cream stall isn't a restaurant per se, but you need to try their interpretation of Korean soft-serve. Man, it is good. The velvety ice cream is delicate, buttery and with a tinge of flavor that could almost be described as savory. The milk supplier is local so customers are assured of freshness. If you enjoy your ice cream on a sweet note, get it with a drizzle of chocolate, an armor of popcorn, a pouf of cotton candy, or the bestseller, a cube of honeycomb imported from New Zealand.
Honey Creme is at 4/F SM Aura Premier, Bonifacio Global City. Read more about Honey Creme.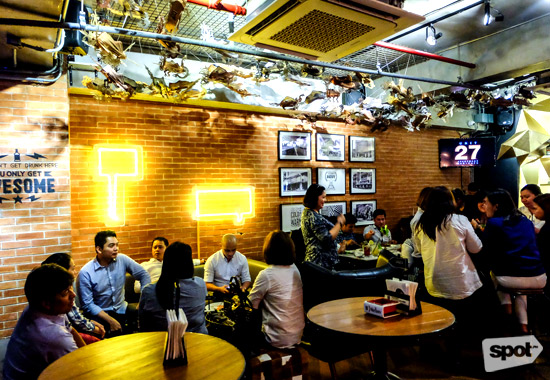 ADVERTISEMENT - CONTINUE READING BELOW
Unit 27 Apartment Bar + Cafe 
The only thing you can't do in this apartment-themed cafe is sleep. It's a place where you can enjoy breakfast, relish lunch, consume dinner, and finish with drinks—or you can rework the order, whichever way you're happy. The New York-styled space is enormous and divided into little pockets for your dining pleasure. There's a cozy bar area, a Converse-dedicated sneaker ceiling fixture, and a Jack Daniels VIP room. We love the hipster kitsches like a vintage telephone and, of course, a bicycle. The urban setting is partnered with Space Encounters and it doubles as a showroom, too!
Unit 27 Apartment Bar + Cafe is at Icon Plaza, 26th Street, Bonifacio Global City. Read more about Unit 27 Apartment Bar + Cafe.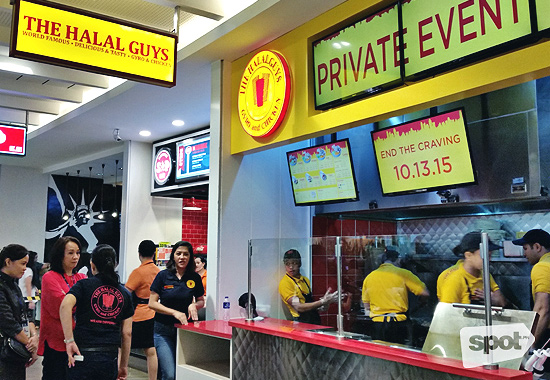 The Halal Guys
Again, it's not an actual restaurant, but The Halal Guys has been testing our patience for over a year and that kind of wait needs to be rewarded. Sure this New York stall is attracting over 500 customers per day since opening on October 13, but what's a few hours, right? It tastes exactly like the cult favorite in New York—plus you get the benefit of enjoying it in a mall setup. The Halal Guys offers ready meals of falafel, gyro, or chicken with rice or in pita. 
ADVERTISEMENT - CONTINUE READING BELOW
The Halal Guys is at SM Mega Food Hall, Mandaluyong City. Read more about The Halal Guys.
Share this story with your friends!
---
Help us make Spot.ph better!
Take the short survey
Load More Stories