10 Sandwiches You Probably Ate During Recess
Because at some point in your life, you loved mayonnaise.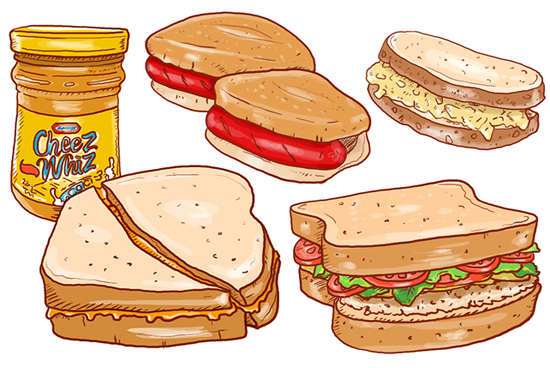 (SPOT.ph) We live in a world where sandwiches are considered snacks and not full meals. Sandwiches, wrapped in a pretty pink napkin, are what filled our metal lunchboxes, alongside juice, crackers, the occasional chocolate bar, and maybe a Chips Ahoy! or two. Because we're feeling another bout of nostalgia, we took a gustatory trip down memory lane and turned west to grade school lunchbox hits. Did you enjoy any of these in your youth?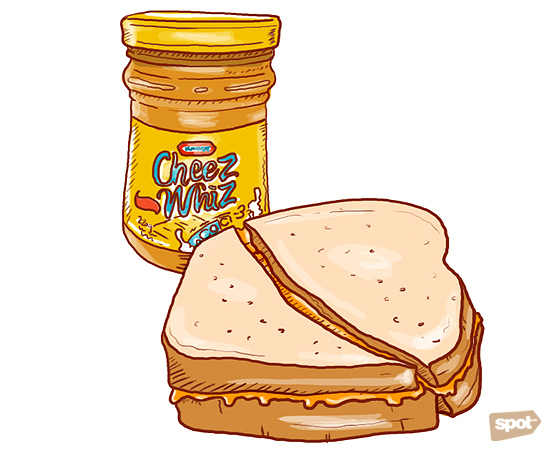 ADVERTISEMENT - CONTINUE READING BELOW
Cheese
We're not talking about four-cheeses here with the likes of Gruyere, Fontina, and Provolone. At age seven, the most significant cheeses in your life are either Eden or Chiz Whiz, depending on what's easier to pull out from the fridge. If you're lucky, you get the fancier Cheese Pimiento, but that's as gourmet as you can get. Times were simpler then.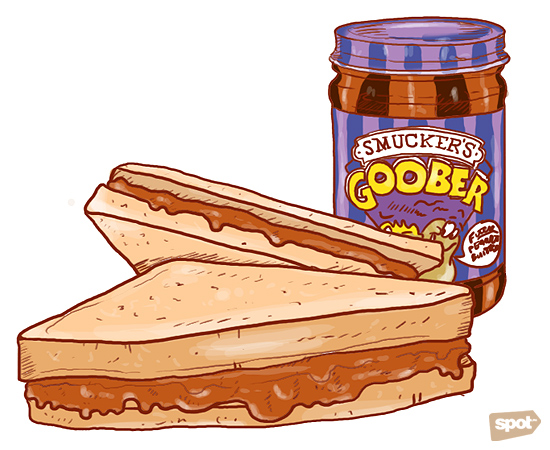 CONTINUE READING BELOW
Recommended Videos
Peanut Butter
Chunky? Creamy? Extra Chunky? Ludy's? Whether you enjoy it Goober-style with grape jelly, decked in banana slices, or plain, peanut butter is a classic choice.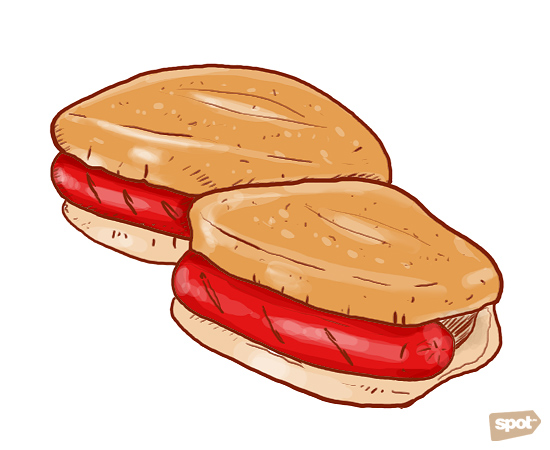 ADVERTISEMENT - CONTINUE READING BELOW
Hotdogs
We're not going to name drop here, but as a kid, you knew that a certain brand bearing the initials T and J were a cut above the rest in the mashed processed meat department. Back then, they weren't that good with hotdog buns. Stuff a cocktail one in pan de sal or serve them butterflied between sliced bread! Mustard not required.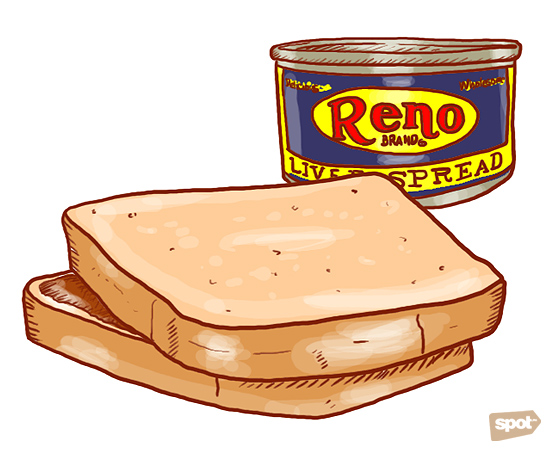 Liver Spread
Who needs foie gras when you have Reno! That gritty, hearty, livery brown lather on airy white bread? Tres magnifique.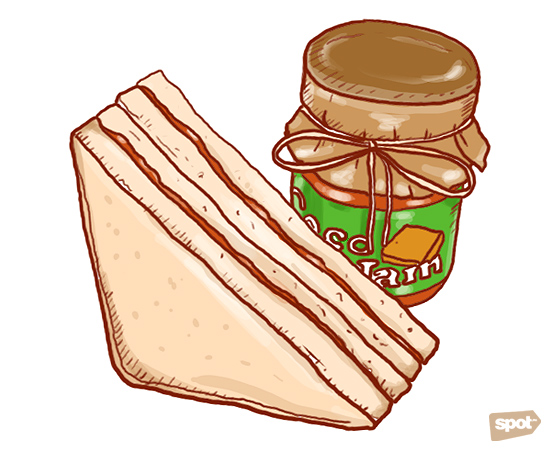 ADVERTISEMENT - CONTINUE READING BELOW
Coco Jam
This is kaya toast Level 1. Those sweet nutty flavors just remind us of recess so much! Maybe that's why we love those coco butter biscuits. Props to the mom who put an extra layer of butter, sugar, or margarine!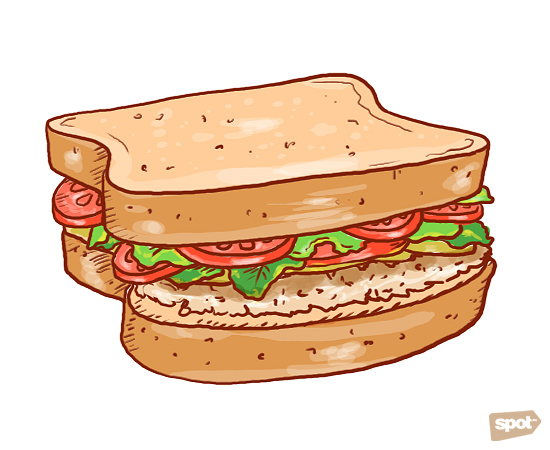 Tuna 
This one is for moms or yayas who take extra time prepping. Take your canned tuna (we're not even going to pretend we were eating fresh tuna), squeeze in some lemon, toss everything in mayo, add maybe some salt, pepper, celery, and you have a filling recess. It was Jessica and Elizabeth Wakefield's favorite sandwich, too. They called it "tuna squish."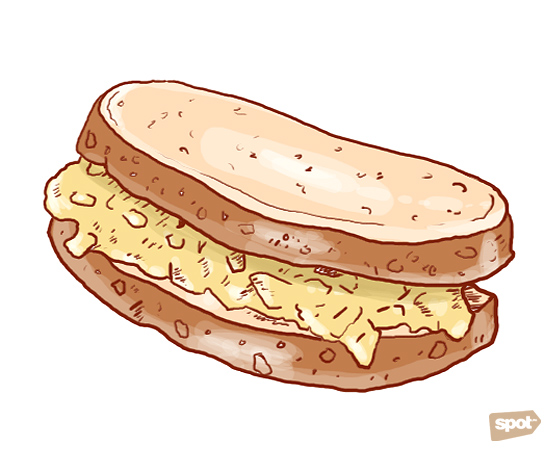 ADVERTISEMENT - CONTINUE READING BELOW
Egg Salad
A little bit of mayonnaise and hard-boiled eggs chopped till you get a creamy consistency? It's a delicious formula. We love it on crustier brown breads, but we don't care how they come.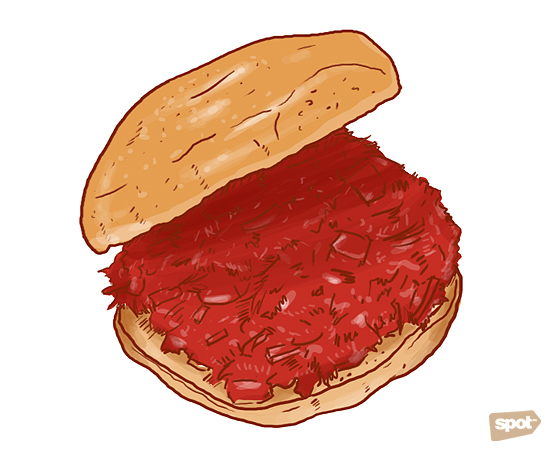 Corned Beef
Sauteed with onions, please! Maybe with some cubes of potatoes, too! Inside pan de sal? This is the best! We have no idea what the heck Ron Weasley keeps complaining about. Or maybe they didn't have our kind of canned corned beef at The Burrow.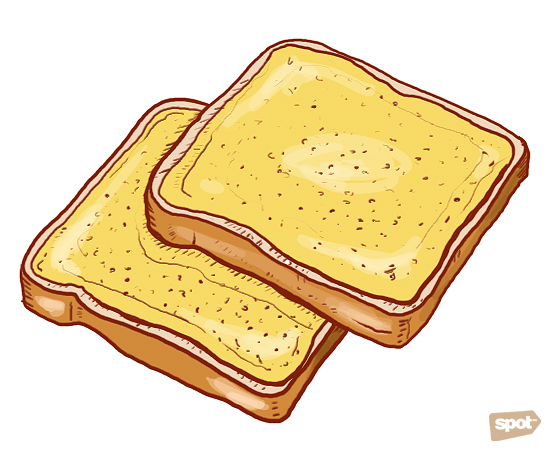 ADVERTISEMENT - CONTINUE READING BELOW
Butter Sugar
Just like peanut butter, this works best with toast, trust us. When the bread is still hot, smoothly spread on that melted butter, sprinkle with brown sugar, and you have a very crude dessert sandwich. Excuse us, we need to go to the pantry.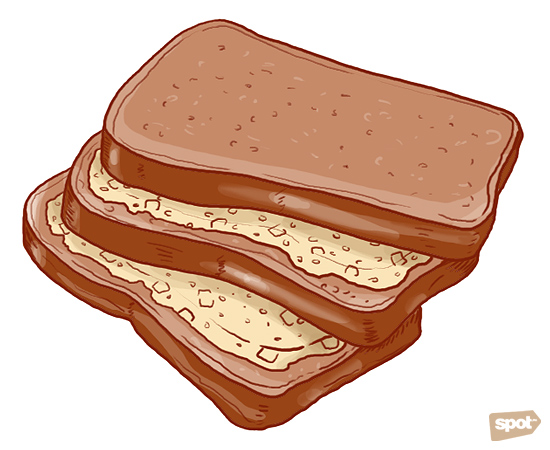 Mayonnaise
When you don't have egg or you don't have tuna, you just wipe a thin layer on between bread. Thankfully, a lot of mayonnaise brands come with bits of relish or meat (appropriately called Sandwich Spread). 
Illustrations by War Espejo
Share this story with your friends!
---
Help us make Spot.ph better!
Take the short survey
Load More Stories