New Restaurant Alert: The Rib Shack at Rose Avenue, Las Pinas
Trust us, you'll have no trouble finishing an entire rack on your own.
The Rib Shack
PDC Compound, Rose Avenue corner Aguirre Avenue, Las Piñas City
Contact: 0917-887-4225 
Open from 4 p.m. to 12 a.m. (Tuesday to Sunday)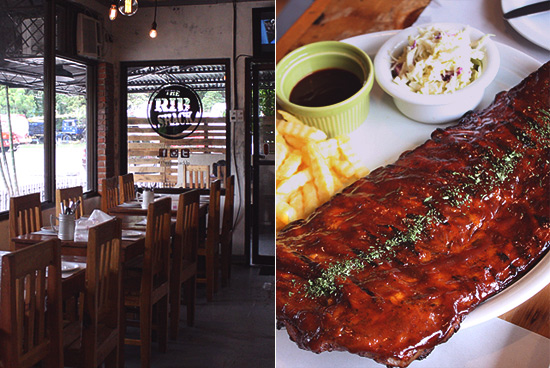 (SPOT.ph) You will undoubtedly like The Rib Shack. Married owners Twinkle and Ernest De Jesus know what they like in restaurants and they made sure to integrate all those elements into their own. The food is a well-curated set of crowd-pleasers; the place minimalist but not stiff (they have everything from a thrilling iced tea that you should drink by the carafe to ales in large beer mugs) to meat and more meat.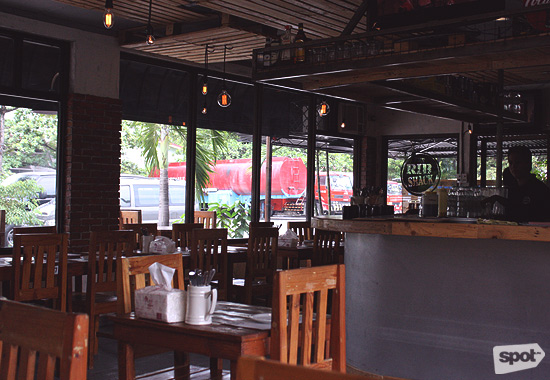 ADVERTISEMENT - CONTINUE READING BELOW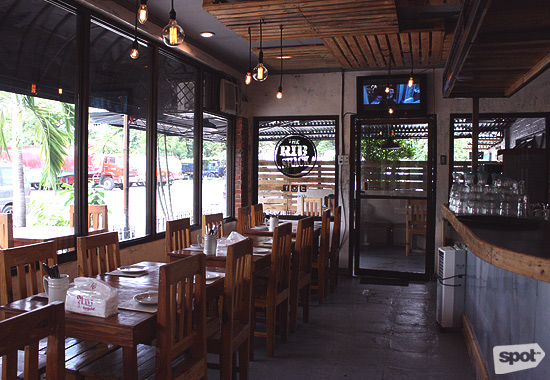 CONTINUE READING BELOW
Recommended Videos
Ready for dinner?
When everybody else was squeezing between the smallest cracks of BF, Twinkle and Ernest opted to get away from the hurly-burly and settle into Las Piñas. It's a good nook, secluded yet accessible. One side, where you have to pass through a gate and gravel, is slightly woolly. Take a right before you drive through talahib and you'll spot a modest sign under some wayward trees. The Rib Shack's other half on Rose Street, a much more charming front, features along a sweet neighborhood. The entrance, however, doesn't matter. Either will lead to the same rib-filled goodness.
Ernest, who doubles as the chef, used to serve the ribs in their resort in Batangas until a friend suggested that they give it more mileage. Thank you, sir, whoever you are.
They come in three sizes: Single (P250) with one side and one rice; In A Relationship (P475) with two sides; and It's Complicated (P805), three sides. Ernest braises them for tenderness before setting them on a grill for that sneaky smoky kiss over the slightly sweet sauce.
ADVERTISEMENT - CONTINUE READING BELOW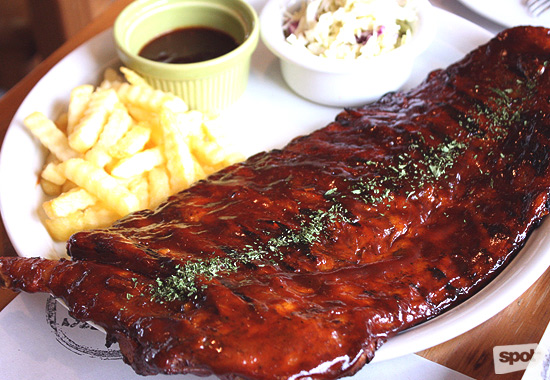 It's Complicated (but not really)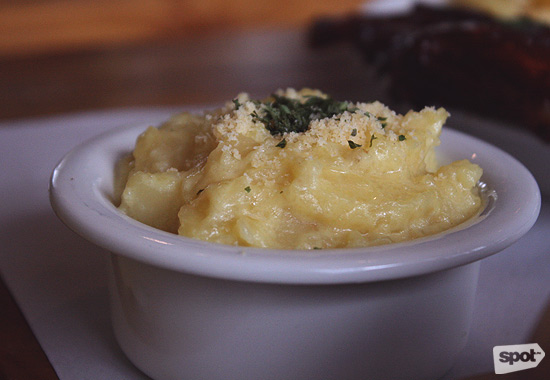 Mashed potato side
The ribs are so soft that they'll fall apart as soon you approach them with a knife. Eating by hand is best, but you'll have no trouble enjoying them with utensils. You don't get a knockout punch with the first bite. Ernest leans towards more delicate points and the impression is a development. You'll need a second, a third, a fourth bite until you finish the entire whole rack (the It's Complicated) on your own. There's Tabasco sauce on the side if your taste buds need instant gratification, but we're excited for their plans to develop signature sauces to appeal to more tastes.
ADVERTISEMENT - CONTINUE READING BELOW
"The prices are mid-range," Ernest admits, "because we want to maintain a specific standard." The goal is consistency and it's that persistence that makes him avoid smoking his meats. "Wood affects the taste and certain kinds of woods won't always be available. You're going to have to settle for others," he explains.
The Rib Shack certainly looks like a casual sit-down that sticks to runaway hits, but you can see their fine-tuning in the nuanced sauces. The Buffalo Wings (P290), though still gentle, has a more forward heat. The blue cheese dressing on the side—non-blue cheese fans, this is your gateway—pulls out all the right notes.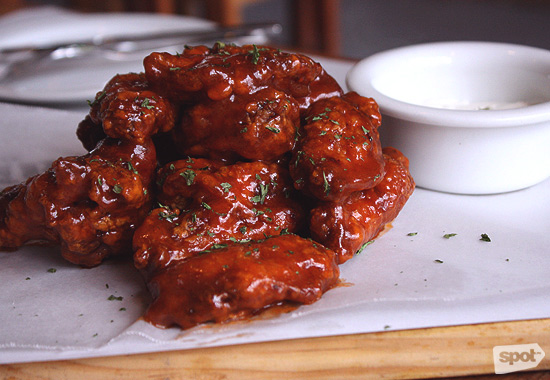 Buffalo Wings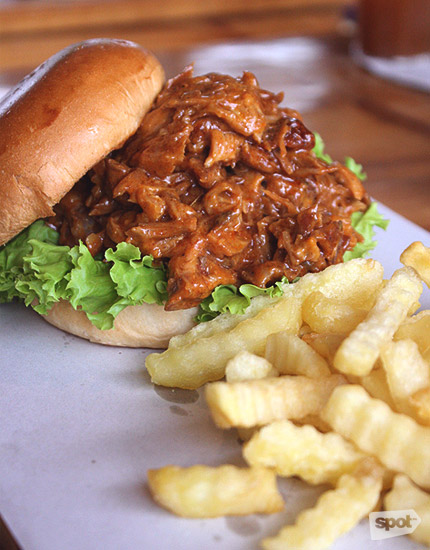 ADVERTISEMENT - CONTINUE READING BELOW
Pulled Pork Sandwich
Subtlety is best practiced at The Rib Shack. Even the Pulled Pork Sandwich (P240), which has a reputation for being overwhelming, finds certain calmness in the way Ernest makes it. Subtle but not elusive. You can quickly detect the smokiness from paprika, the sweetness from the barbecue sauce, and underneath all that the juiciness of the pork—all characters in a balancing act.
As parents, Twinkle and Ernest put emphasis on family-friendly dining. Their menu is lined with things kids would enjoy like Nachos Overload (P190)—the corn chips are so crispy thanks to a thoughtful re-frying to soften and liven up the texture—with large chunks of seeded jalapeño peppers; and cheesy thin-crust pizzas (Meat Lovers, P450).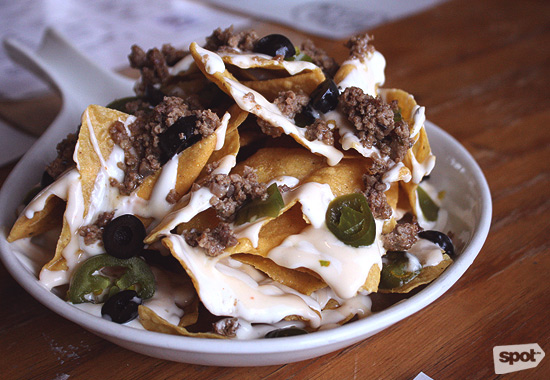 Nachos Overload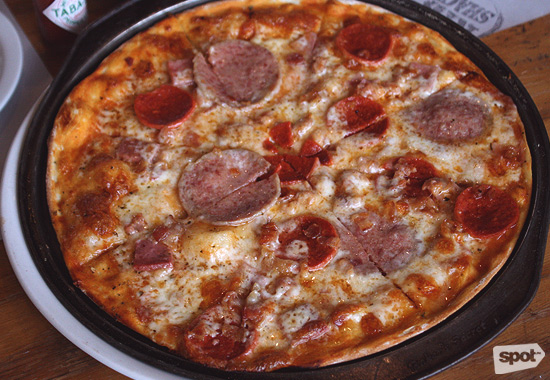 ADVERTISEMENT - CONTINUE READING BELOW
Meat Lovers
They're working on extending the restaurant an extra 40 square meters to put up a more bar-style setting. Ribs and wings, after all, are great with an ice-cold beer. "We don't want to have kids here and then there are people drinking," notes Ernest. The couple also own a mobile bar so they're well-versed in the intricacies of alcohol. Whisky is in the pipeline, too.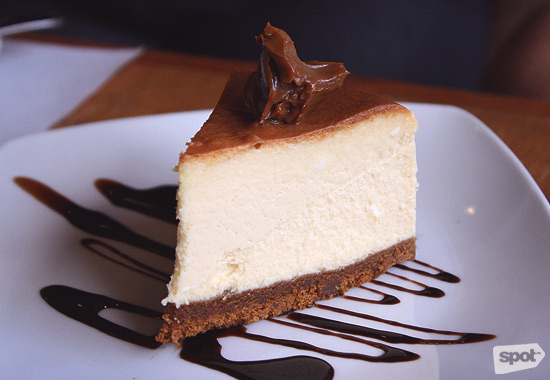 Cheesecake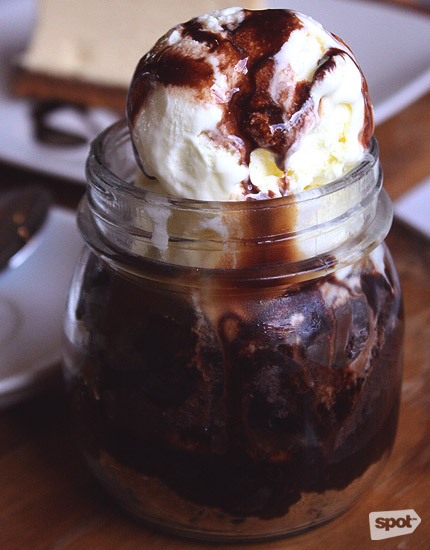 ADVERTISEMENT - CONTINUE READING BELOW
Brownies in a jar!
The dessert is the biggest surprise. There are only two and Ernest, the big beer-loving guy in the kitchen, created them both. You'd expect a man who whips up carnivore comforts for a living to go overboard with the sweet stuff, but his are graceful numbers. The Cheesecake (P120), which he makes using only egg yolks ("No egg whites!" he says cheerfully), is absolutely heavenly. "It's in the whipping," he says to explain the cloud-like texture; a topping of dulce de leche is available for those looking into more sweetness. The Brownie a la Mode (P120) is where decadent bricks of homemade chocolate cake, graham crumbs, and a scoop of vanilla ice cream find home in a jar. We love that it comes with a long spoon, an important and convenient detail that many others overlook.
Twinkle and Ernest don't try for complexity. Their appeal comes from solace in the South, wide-ranging but curated, familiar yet different. You will undoubtedly like The Rib Shack. Maybe you'll even love it. 
Share this story with your friends!
---
Help us make Spot.ph better!
Take the short survey
Load More Stories