Look who's making their own bacon milkshakes!
All the "It" milkshakes are dressed in bacon now.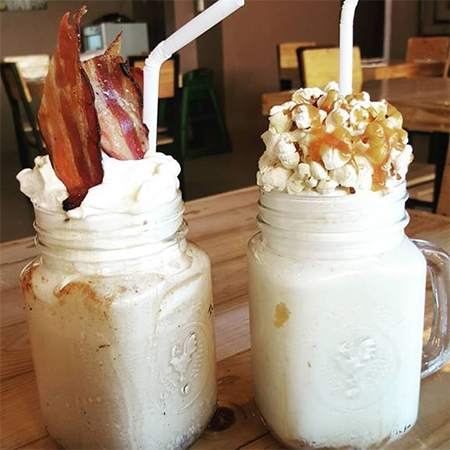 (SPOT.ph) Recent news have made people a tad frightened of bacon, but we're forgetting that for a moment. Fat Daddy's Smokehouse, after all, makes their bacon fresh, in-house, and sans preservatives. Your love for bacon is safe here.
The folks at Fat Daddy's love their bacon so much that they put it in burgers, nachos, and more. The latest victim is a milkshake: a creamy, sweet-salty, frothy blend crowned with crispy strips of bacon. If you're not big on meat, they also came up with a version flavored with caramel popcorn.
ADVERTISEMENT - CONTINUE READING BELOW
The milkshakes cost P120 each.
Fat Daddy's is at 171 Dao Street, Marikina Heights, Marikina City. Read more about Fat Daddy's.
Also read: These 5 over-the-top milkshakes could just launch a new trend
Recommended Videos
Load More Stories