This Wonderland has bacon cupcakes and bacon milkshakes!
But bacon is only the tip of the iceberg at Kat's Cafe
Kat's Café
G/F Garden Area, Robinsons Place Las Piñas, Alabang-Zapote Road, Talon Uno, Las Piñas City
Contact: 0915-362-7582, 893-0168
Open daily from 10 a.m. to 9 p.m.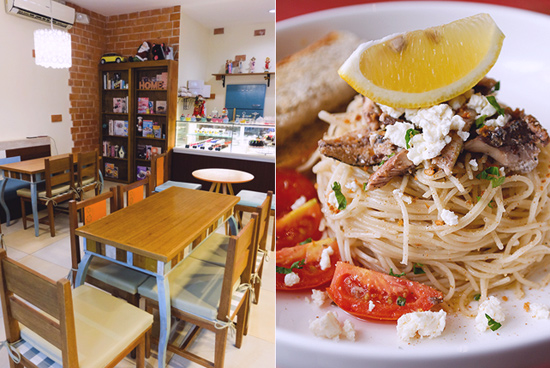 (SPOT.ph) Kat's Café is one of the South's best-kept secrets. It's been around—first in BF Resort Village, and now in Robinson's Las Piñas—for three years, yet it enjoys a very modest following. Loyal fans, however, followed Kat's for the quality comfort food, unique drinks, and delicious desserts.
In decorating the space, owner Kat Gamo was inspired by Alice in Wonderland. Hints of that iconic blue and white dress can be seen all over, from the seats to the counters. Cute knickknacks adorn every corner and quirky doorways line the front of the room. Kat's fascination with doors brought about the red telephone booth entrance to the kitchen, the sliding bookcase (tip: look closely for the wooden blocks that spell out "SLIDE" on the shelf) that opens up to the bathroom, and a blue "refrigerator" that leads to the cakes.
ADVERTISEMENT - CONTINUE READING BELOW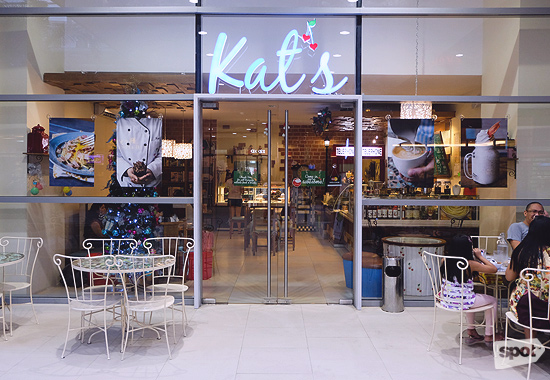 CONTINUE READING BELOW
Recommended Videos
Inside Kat's whimsical space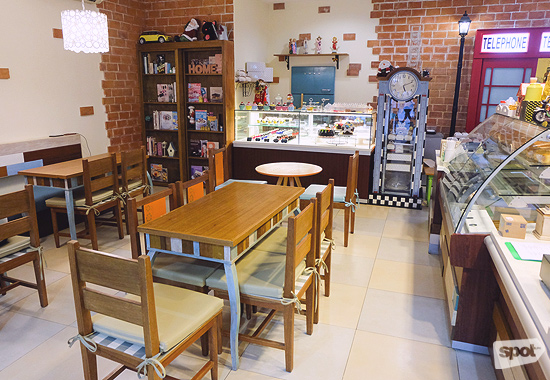 Notice the "fridge"?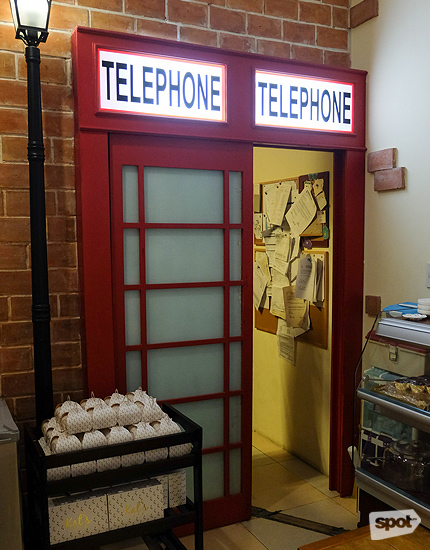 ADVERTISEMENT - CONTINUE READING BELOW
The telephone booth!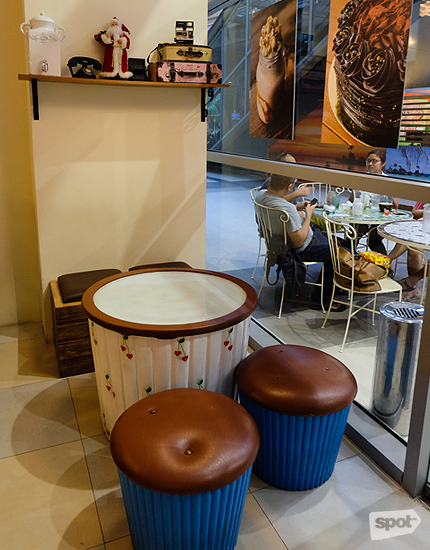 Cupcake chairs
The restaurant may lean towards fantasy, but Kat believes in making the food as authentic as possible. "I don't want to be labeled as something that's fake," Kat says. She makes an effort to research on the food she serves, from the ingredients to the way the dishes are spelled, to make sure everything is accurate. Even the drinks, which are concocted by Kat's partner Joseph Du, are made with real ingredients. "'Di lang siya maple syrup, 'di lang siya vanilla," Kat adds.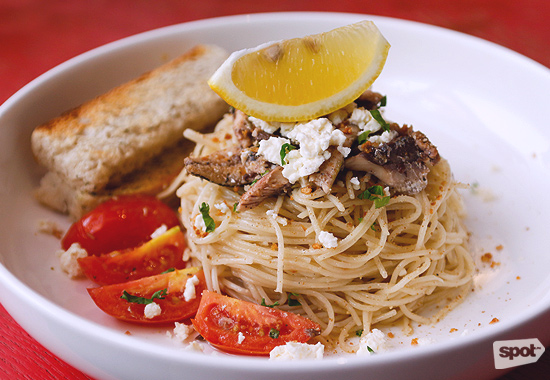 ADVERTISEMENT - CONTINUE READING BELOW
Aglio Olio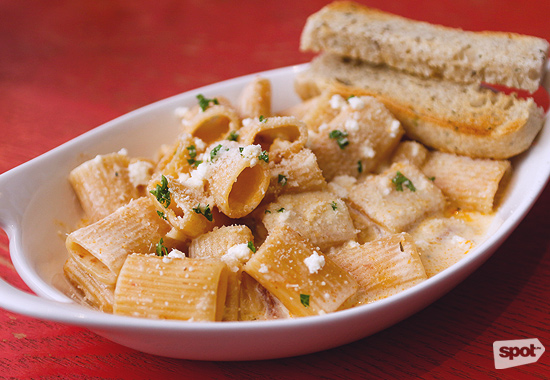 Quattro Formaggi
Kat's Café offers a wide range of drinks, including coffees, milkshakes, and flavored teas. Their latest offering, the Miss Piggy (P185), is a bacon milkshake that is smoky and sweet all at once. While the idea of a savory sweet drink might seem strange, this milkshake is refreshing and delicious, managing to taste like bacon as a dessert instead of bacon as a meal.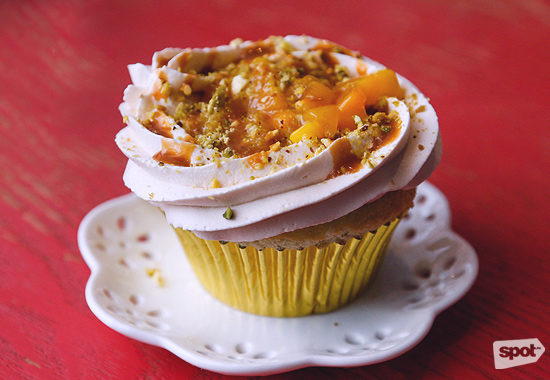 ADVERTISEMENT - CONTINUE READING BELOW
Mango Pistachio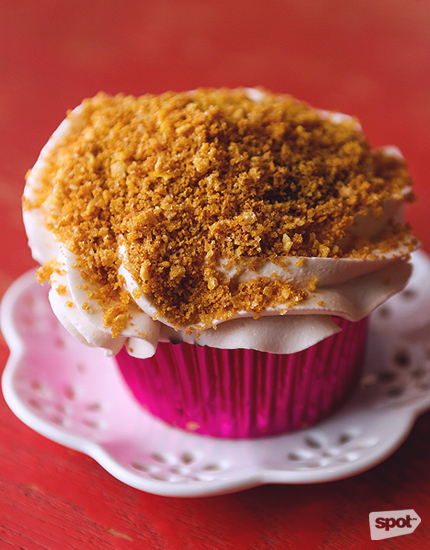 Cheesecake Crumble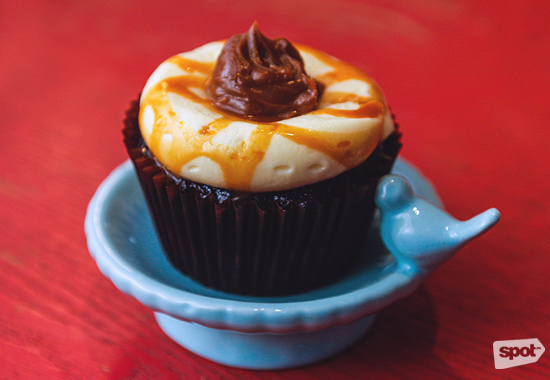 Mr. Hamm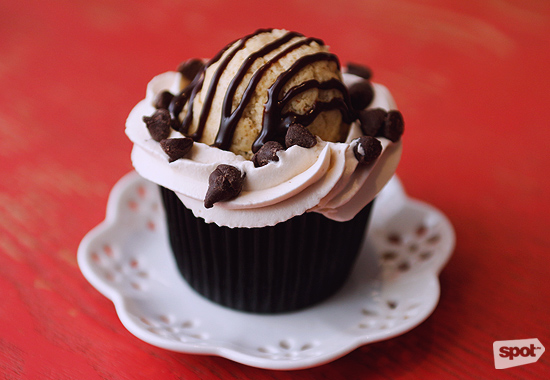 ADVERTISEMENT - CONTINUE READING BELOW
Cookie Dough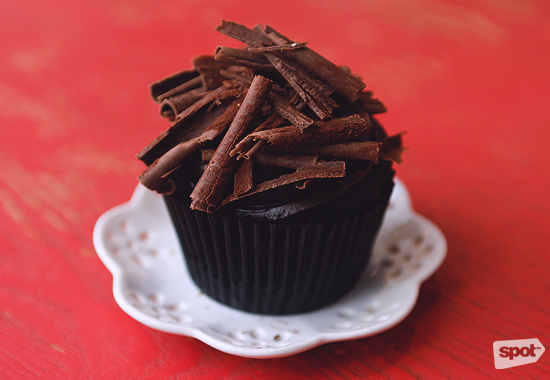 Death by Chocolate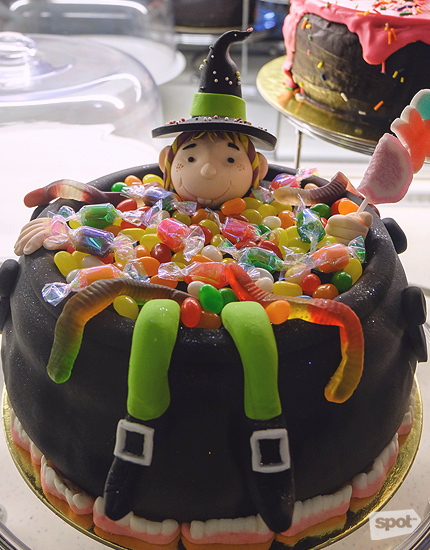 Fun custom cake
Another form of bacon-dessert is the Mr. Hamm cupcake (P90), which is a chocolate-bacon confection topped with cream cheese frosting and dulce de leche. The chocolate cake is soft and moist, with the chewy bacon serving as good contrast. Meanwhile, the Cheesecake Crumble cupcake (P90) is Kat's current favorite. A deconstructed take on the blueberry cheesecake, the crust is sprinkled on top of the cream cheese frosting instead of sitting at the bottom. The toasted bread crumbs mixed with cornflakes and grahams add a satisfying crunch to the rich blueberry-raspberry compote filling.
ADVERTISEMENT - CONTINUE READING BELOW
Kat's Café also offers savory foods such as "sammiches" and pasta. Kat's Aglio Olio (P235) is one of the bestsellers, a dish made with capellini, Spanish sardines, and extra virgin olive oil. Garnished with cheese, tomatoes, and lemon, a forkful of Aglio Olio is refreshingly light and clean, practically begging you to come back for more.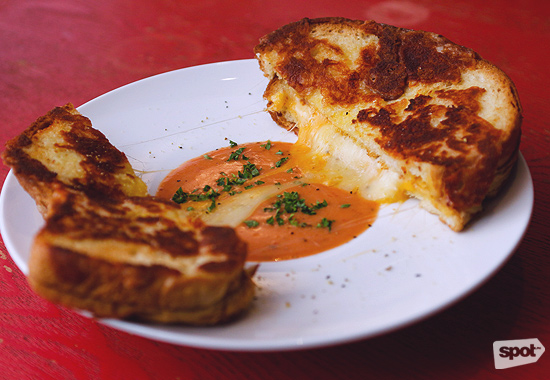 Grilled Cheese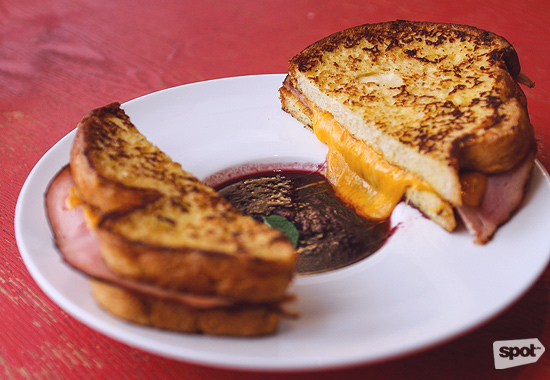 ADVERTISEMENT - CONTINUE READING BELOW
Monte Cristo
The Black Monte Cristo Sammich (P240) is a French toast sandwich with black forest ham and black cherry sauce dip. A bite into the crunchy-soft bread reveals a juicy and salty slice of ham that works well with the tart dip.
Kat takes pride in adding personal touches to the café. All the breads are made fresh from the kitchen, thanks to Kat's well-trained staff. Cupcakes are frosted upon order, ensuring its shape and freshness. The same treatment goes for the coffee-based drinks, which are all extracted upon order. Kat's twin daughters, Kimi and Phoebe, inspired some of the menu selections, as well as the café's logo, symbolized by the twin heart cherries beside their mom's name.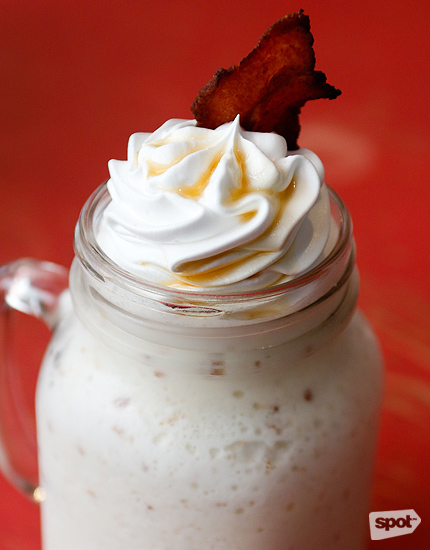 Ms. Piggy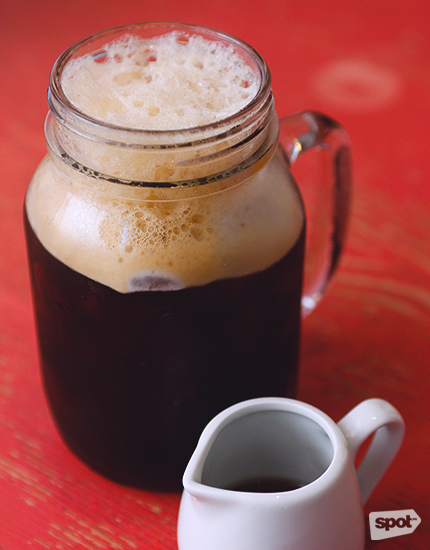 ADVERTISEMENT - CONTINUE READING BELOW
Corretto with Kahlua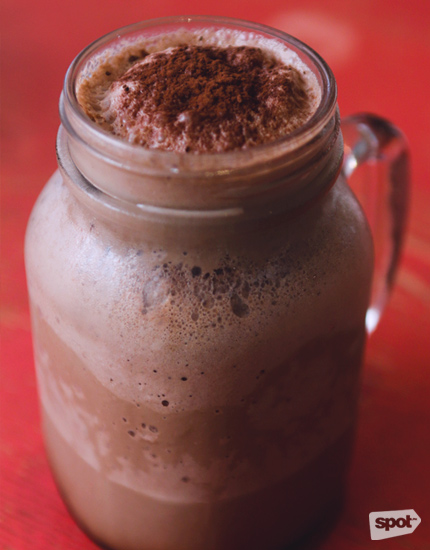 Dark Mocha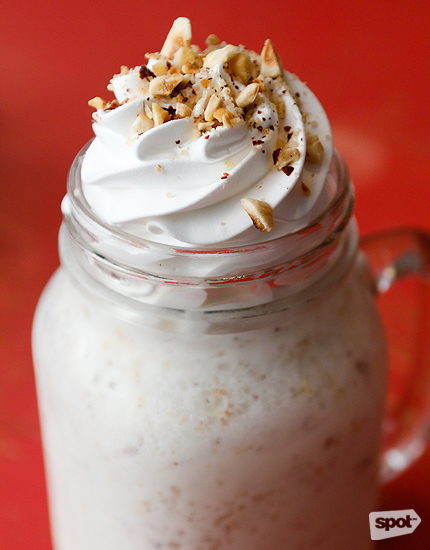 Hazelnut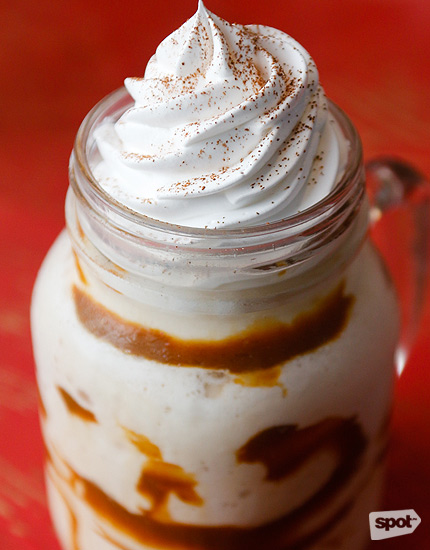 ADVERTISEMENT - CONTINUE READING BELOW
Tres Leches
Kat's Café has a lot of heart. While they had to adjust their offerings to the mall's market, they managed to keep the quality and ambience of their original space. "Quality comes with a price," Kat says. If it's a price that keeps the food good and the place great, then it's a price we're willing to pay.
Photos by Jericho San Miguel
---
Help us make Spot.ph better!
Take the short survey
Load More Stories