Din Tai Fung
G/F SM Mega Fashion Hall
Opens December 8
(SPOT.ph) Life is punctuated by firsts. The first step. The first word. The first taste of chocolate ice cream. The first kiss. The first time you survived five-hour traffic. We'll never forget that first time at Din Tai Fung. It was in Shanghai, where the Taiwan-based, Michelin-star chain is especially prolific. The server lifted the bamboo cover and once the cloud of fragrant steam disappeared, as if by some magic trick, there sat 10 little fat baubles of dim sum.
Each bun was a delicate but sturdy pouch ready to burst with piping-hot, peppery soup and pork so fresh it felt like velvet against the tongue. For the rest of that trip, there was no more argument about where to eat. The pork is the bestseller, but there were many other flavors to be explored, including a spicy version, chicken, truffle. Din Tai Fung also has a solid range of other non dim sum delicacies.
ADVERTISEMENT - CONTINUE READING BELOW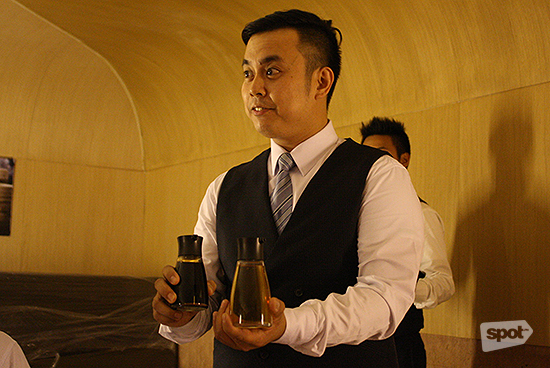 DTF Philippines' manager explaining that the best way to enjoy the sauces is to put one part vinegar and three parts soy sauce. Both are non-GMO.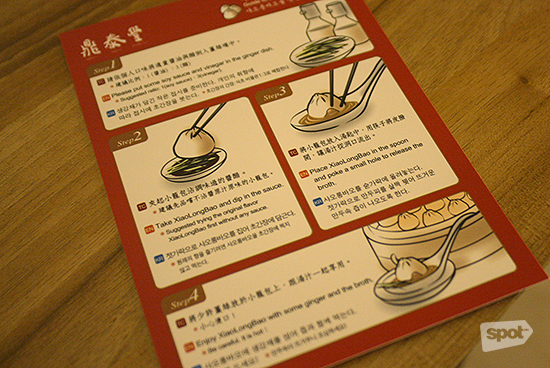 How to eat the soup dumplings
Din Tai Fung was founded in Taiwan in 1958. It sold oil till 1980 when tinned cooking oil became popular. To survive, owner Yang Bing Yi and his wife Lai Pen Mei started selling steamed soup dumplings. The dumplings became so popular, they took over the entire business. In 1993, the New York Times included Din Tai Fung in their Top 10 Best Restaurants in the World.
Din Tai Fung now has branches all over the world (with two outlets in Hong Kong awarded each a Michelin star). Filipinos have been clamoring for its opening since as far back as four years ago, when more international chains started launching in Metro Manila. It was only last year, however, when The Moment Group (already busy with 8 Cuts, Manam, 'Cue Modern Barbecue, Ooma, Mecha Uma, Bank Bar, and PHAT Pho) revealed that they would be the ones bringing the legendary Taiwanese shop to the Philippines.
ADVERTISEMENT - CONTINUE READING BELOW
December 8 is still many, many days away for an excited customer. Calm your cravings. Here are the things you should get excited about: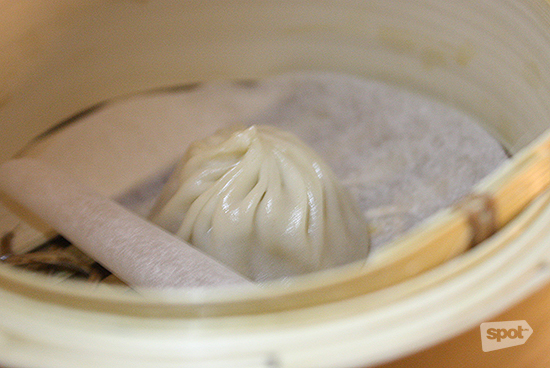 Pork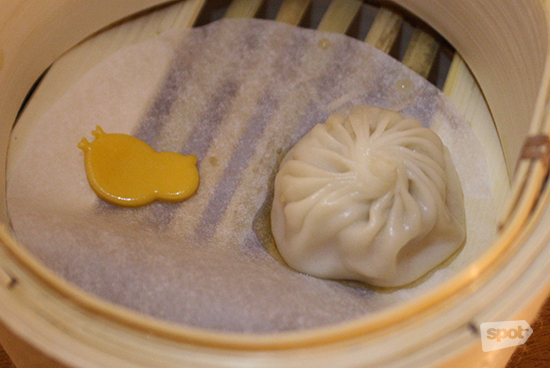 ADVERTISEMENT - CONTINUE READING BELOW
Chicken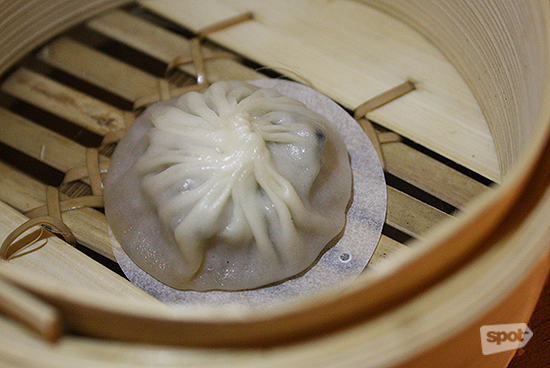 The Pork and Truffle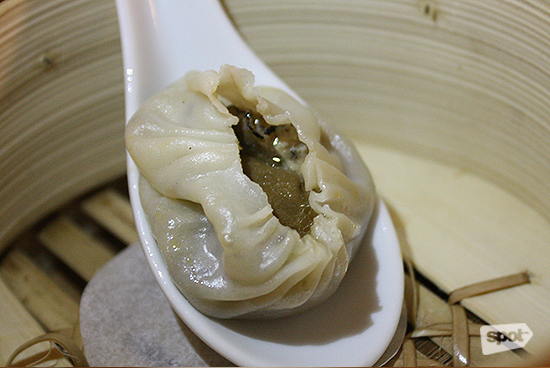 ADVERTISEMENT - CONTINUE READING BELOW
The truffle has to be prepped 48 hours in advance for the flavor of that earthy, fragrant sliver to permeate the bun.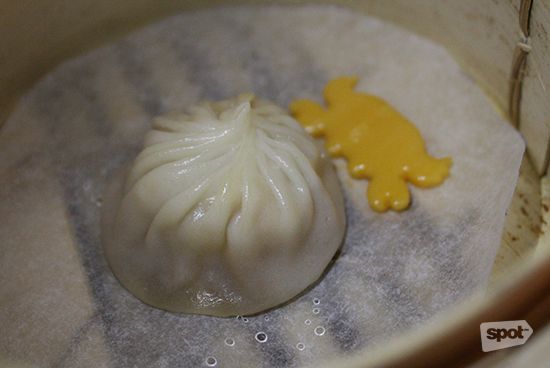 Crab Roe and Pork. The crab is local. Fun fact: DTF Taiwan imports their crab from the Philippines.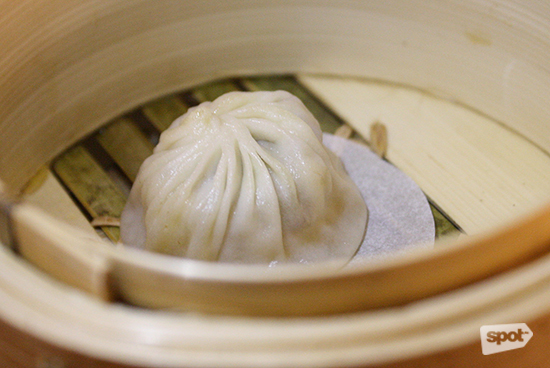 ADVERTISEMENT - CONTINUE READING BELOW
Foie gras which is exclusive to the Philippines and will launch next year.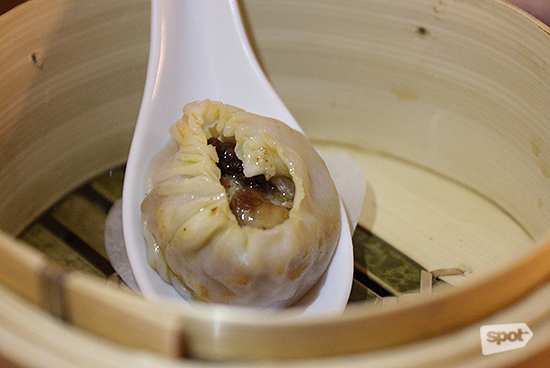 It has five grams of foie gras! The rest of the measurements are kept secret.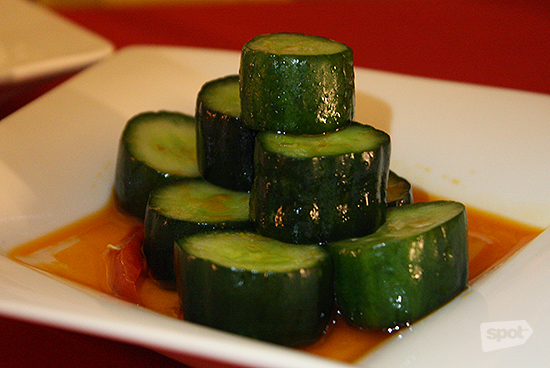 ADVERTISEMENT - CONTINUE READING BELOW
Spicy pickled cucumber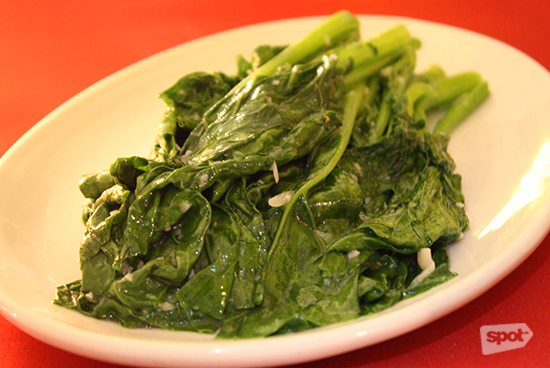 Stir-fried Chinese Broccoli Leaf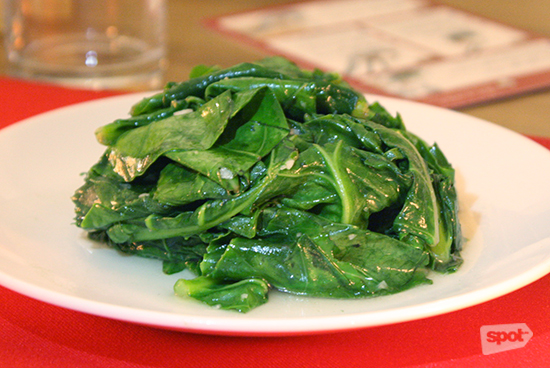 ADVERTISEMENT - CONTINUE READING BELOW
Stir-fried Organic Kale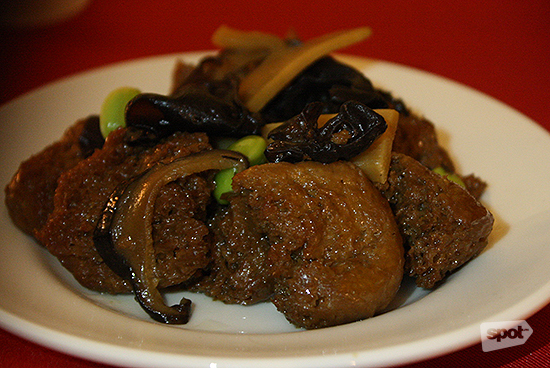 Gluten that reminds us of bean curd, embellished with edamame, mushrooms, and sprouts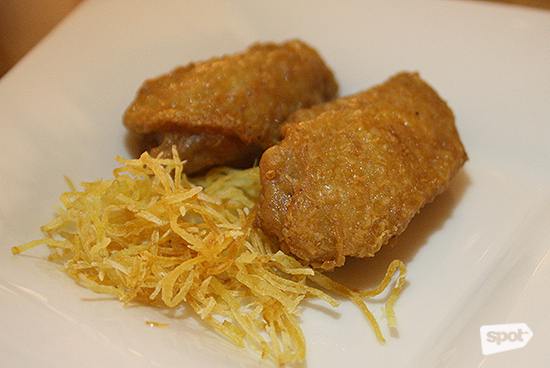 ADVERTISEMENT - CONTINUE READING BELOW
Incredibly soft and juicy Chicken Wings in Shrimp Paste with a side of potato strings.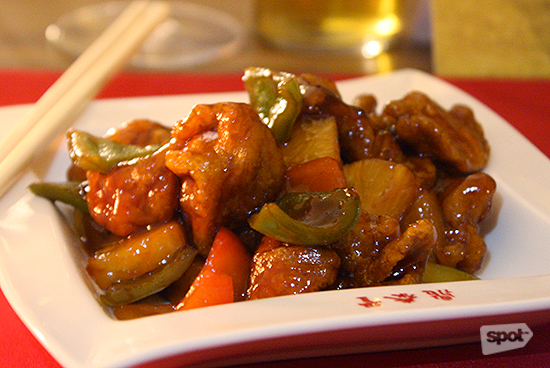 Only in the Philippines: not too tangy Sweet & Sour Pork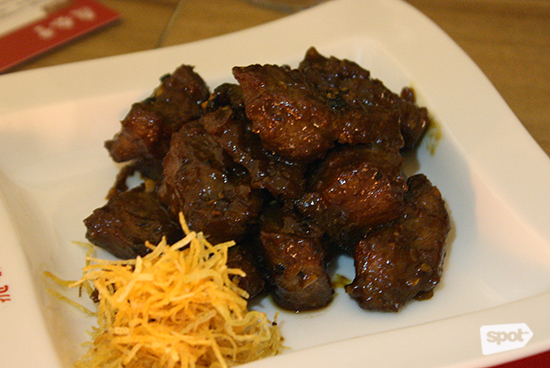 ADVERTISEMENT - CONTINUE READING BELOW
Only in the Philippines: Black Pepper Beef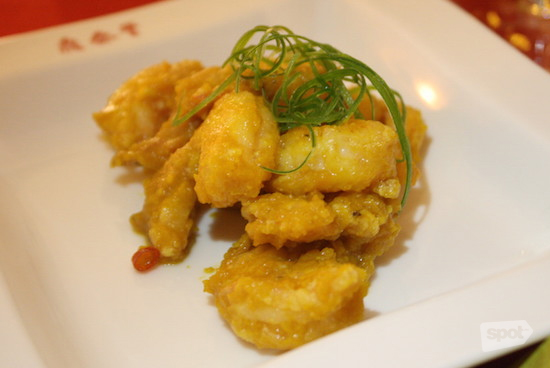 Only in the Philippines: Salted Egg Yolk Prawns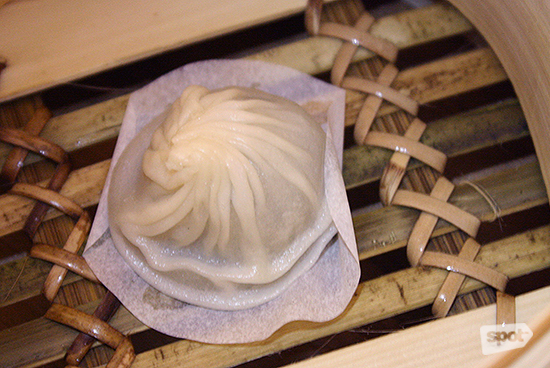 ADVERTISEMENT - CONTINUE READING BELOW
Dessert xiao long bao with chocolate truffle
Each little bun is meticulously prepared. It's weighed at every step—after cutting the dough into nuggets, after flattening it to precise circles, after slapping on the filling.
To cop the perfect architecture for the soup dumplings, the freshly made, hand-prepped wrap has to be thicker at the center, with the edges thin enough for the 18 exact folds. The Philippines is one of the few countries allowed to make their own flour.
Fun fact: Din Tai Fung in Taiwan didn't allow female chefs in their front kitchen. When the Philippine staff trained there, one their chefs, Lysa, was such a fast learner that the owner decided that women could be just as good. (She also holds a record 1,240 xiao long bao made in one day.) Now, DTF Taiwan has female chefs in the front kitchen.
Share this story with your friends!
---
Help us make Spot.ph better!
Take the short survey
More Videos You Can Watch
Load More Stories