New Restaurant Alert: Miguel and Maria at Lilac Street, Marikina
This cozy Marikina hideaway is always packed with people. Now we understand why.
Miguel and Maria
89 Lilac Street, Marikina City
Contact: 0998-972-2456; 423-2624
Open from 11 a.m. to 10 p.m. (Sunday to Thursday) and 11 a.m. to 12 a.m. (Friday to Saturday)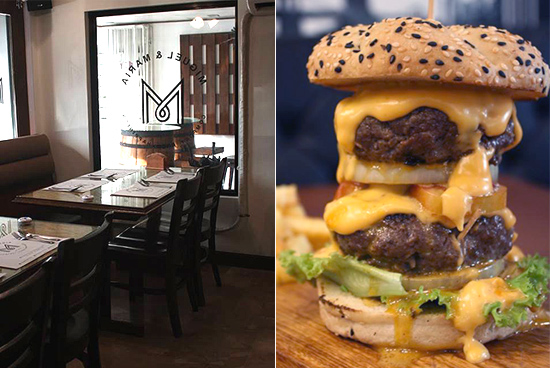 (SPOT.ph) Nothing soothes a weary soul like food, especially comfort food.
And that is what Miguel and Maria Gloria offer at their namesake restaurant "Miguel and Maria" along foodie destination Lilac Street in Marikina. They offer Western comfort food—burgers, pasta, and ribs to name a few—serving them in big portions for just one. "We prepare good meals for you when you're coming home from work," explains Miguel. " Of course, if you want to eat at your own dining table at home, ayaw mong mabitin. That's why we came up with dishes na single serving but large portions. That's what we are trying to do here."
Both Marikeños, Miguel and Maria understand what the locals need in this part of the Metro. "Since we are in Marikina and we are located in a neighborhood, I think most of our patrons would come home from work from Makati, Ortigas, and they wouldn't have the time to prepare a good meal for their family and for themselves." He further goes, "Kasi kapag umuwi ka, gusto mo na lang matulog," he tells us. "What better way to end your day than with a big serving of baby back ribs, a big serving of baked mac and cheese, and all those things. We want to make it convenient for the people living around the area, taking out the stress in preparing their food."
ADVERTISEMENT - CONTINUE READING BELOW
And how convenient was it for their neighbors that this newly married couple opened the doors of their restaurant on the 13th of February this year, right before Valentine's Day. "We wanted to do something different for this year's Valentine 's Day. We decided to open a restaurant instead."
It was indeed different from the usual—more of an adventure to say the least—for these two former bankers turned restaurateurs. Miguel has a keen interest in design and he took care of the look of the place; Maria, with the help of a chef, turned her ideas into the dishes they serve today.
CONTINUE READING BELOW
Recommended Videos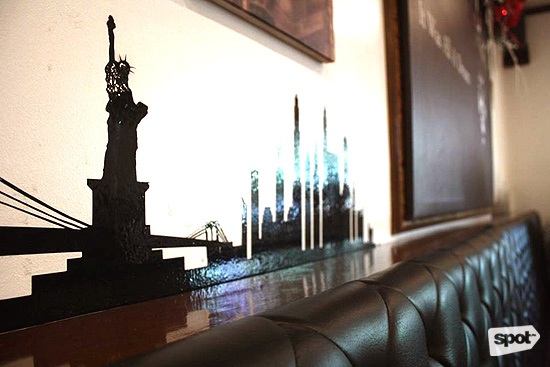 A New York City Skyline decal further drives home the Western feel of the space.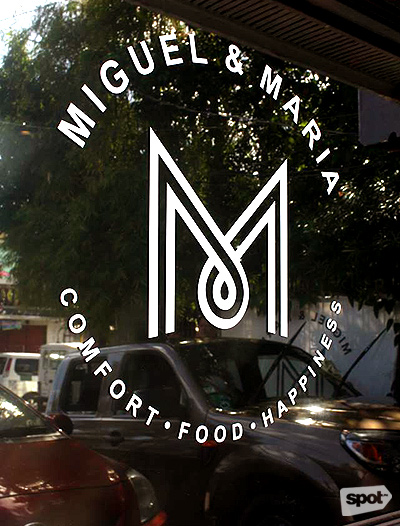 ADVERTISEMENT - CONTINUE READING BELOW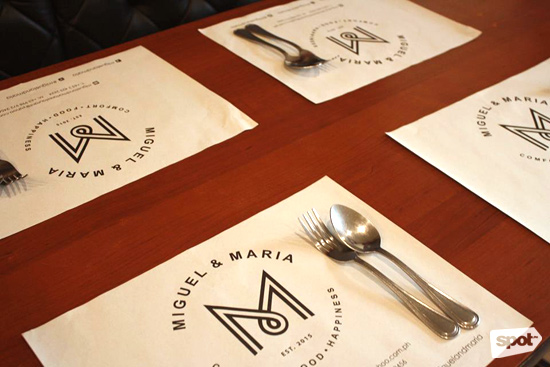 Miguel and Maria's hip placemat was designed by Cris Cunanan of Papers, Snakes, and Planes.
Upon entering, guests are greeted by a huge map of Marikina. It was designed by Cris Cunanan of Papers, Snakes, and Planes. It's an actual map of Marikina, but instead of barangays, it features the specialties of the restaurant. On the other side of the wall are posters of distinguished African-Americans, people Miguel looks up to. "Because iba talaga 'yong suppression na na-feel nila before and how they rose above it and how they stood up against it. It fascinates me. It's natural lang for me to hang their pictures there because I look up to them."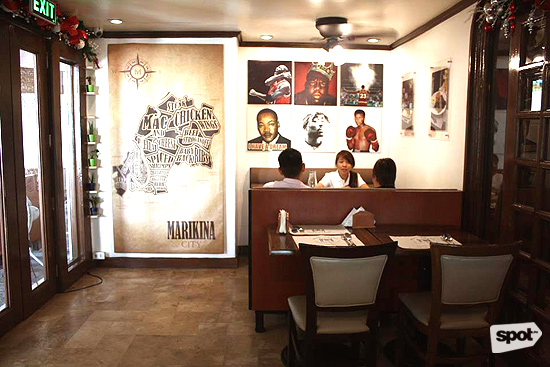 ADVERTISEMENT - CONTINUE READING BELOW
The cool Marikina map and the men Miguel looks up to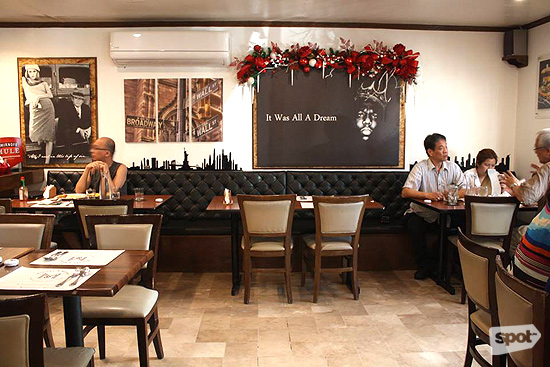 Dining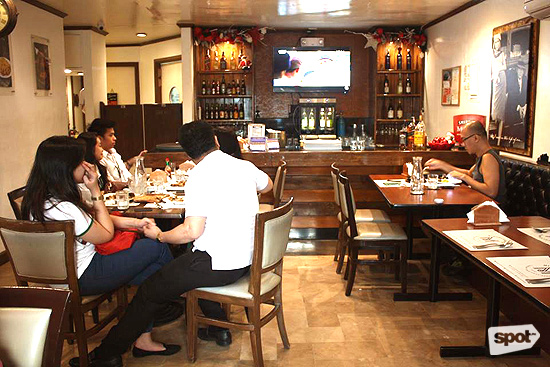 Miguel had the bar made and not just because he likes to come home to a glass of scotch or to a glass of bourbon, but because he wants everyone to have a good time.
ADVERTISEMENT - CONTINUE READING BELOW
The restaurant used be to a house, which may be one reason it makes guests immediately feel comfortable. Miguel kept the house's homey feel with the use of wood throughout the space.
There's also a nice family theme going on in the restaurant's aesthetic. The barrels outside were gifts from Miguel's mom while the corks inside a conversation-starting shadow box are from bottles Miguel has enjoyed with his dad and brothers. "Lahat ng corks are the wines that me and my dad drank, bottles that me and my dad have shared; me and my brothers have shared; so it's a family thing."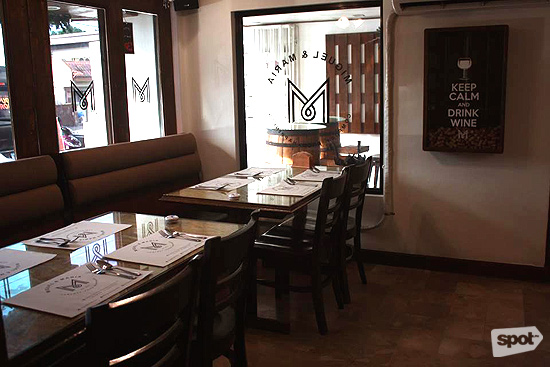 The barrel and wine corks have their own stories to tell.
Their menu features pasta, burger, chicken wings, paella, and baby back ribs—the kind of food everyone likes but would rather not cook. They are dishes you'd rather stuff yourself silly with than slaving away preparing in the kitchen.
ADVERTISEMENT - CONTINUE READING BELOW
Miguel and Maria boosts their Chicken Parmigiano (P250) with a specially crafted white and red sauce. The Baked Salmon (P300), on the other hand, comes with mashed potatoes and roasted vegetables. It's definitely a fail-safe dish that would offer comfort in any situation.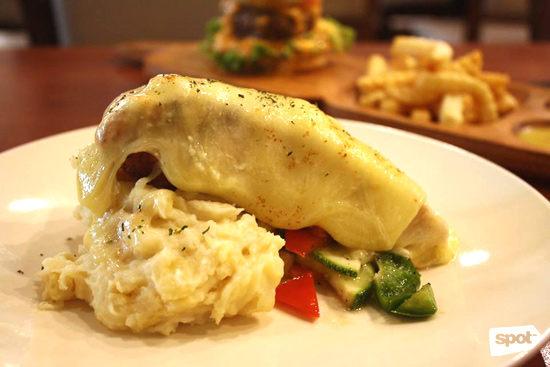 Baked Salmon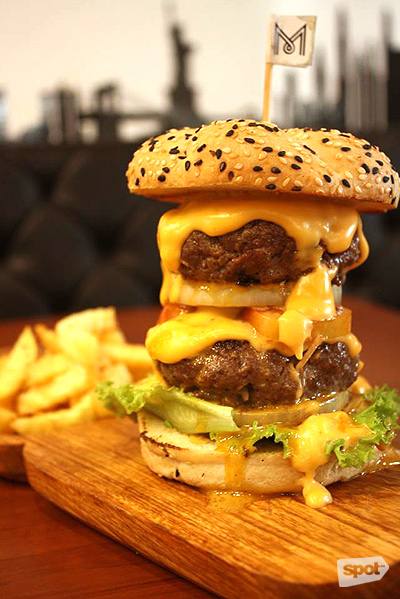 Double Ultimate Burger
ADVERTISEMENT - CONTINUE READING BELOW
Soothing a weary soul could take quite a big chunk of meat. A slab of the Baby Back Ribs (P250) would be just enough to do it. There's just something about getting right into a meaty rack without care or caution that makes us happy. It's like literally taking matters into your own hands.
And when all else fails, there's the Double Ultimate Burger (P280). Homemade Angus burger patties piled on top of each other are what your burger fantasies are made of.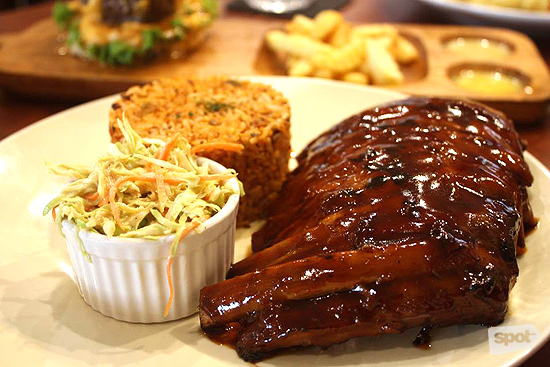 Baby Back Ribs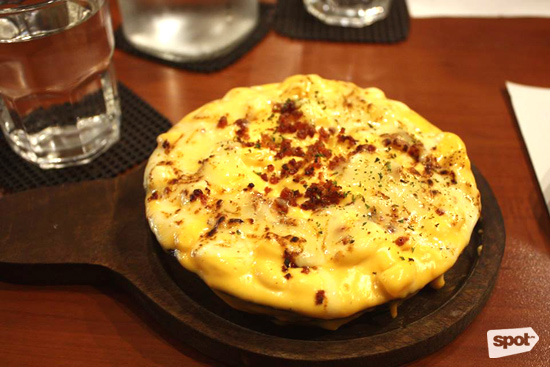 ADVERTISEMENT - CONTINUE READING BELOW
Mac and Cheese
Nothing spells solace more than a plate of Mac and Cheese (P220). Made with Miguel and Maria's homemade cheese sauce, this dish feels like a blanket you throw over yourself on a cold December night.
Aside from the food, Miguel and Maria plays their indie card and offers craft beers from local brewers: Craftpoint Brewery, Katipunan Indio Ale, and Pivo Praha. "I have three Pivo Praha variants—classic, dark, and light. These are from Prague but these have been bottled in Manila so it has a Filipino twist."
Balancing the west with some local brews, Miguel and Maria is a good casual dining restaurant to enjoy with family or friends. Good quality food in big portions that doesn't cost an arm and a leg...is there anything else that makes the heart go warm?
---
Help us make Spot.ph better!
Take the short survey
Load More Stories