10 Food Trends You Should Have Tried This Year
Here's your checklist to the biggest food trends in 2015.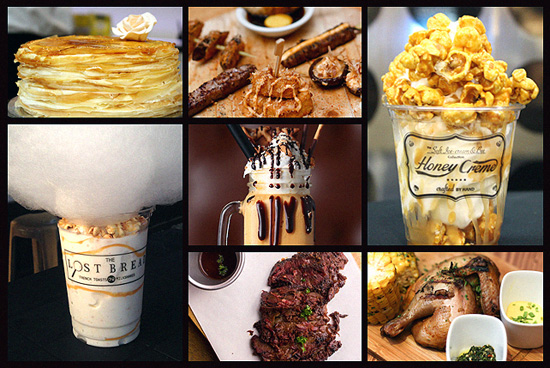 (SPOT.ph) Food is like fashion. Trends come and go. One time, we were obsessed with macarons. Another time, we were obsessed with oversized dishes. Remember that time we were eating nothing but cupcakes simply because everybody was making them? We're getting off the memory lane now. We listed this year's biggest crazes! You still have time to try them all before 2015 ends.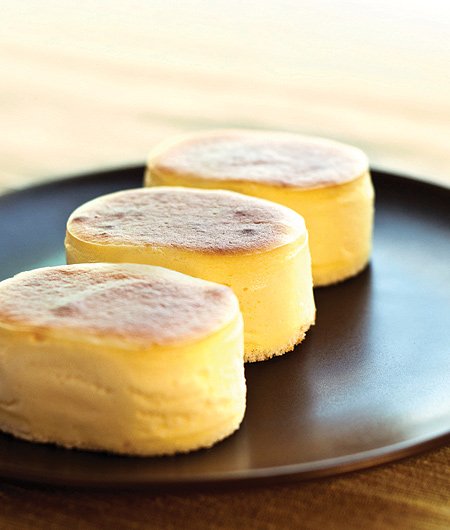 Kumori's Hanjuku Cheese
Japanese cheesecakes
Green Cheese at Hole in the Wall opened late last year and it created a ripple that lasted till 2015. You might have heard of a little chain called Uncle Tetsu, which, in a little over a year, has opened six branches and churned out as many flavors as their ovens can muster. Japanese bakeshop Kumori also wowed with their sweet airy cakes when they launched in May.
Unlike the more common New York or Chicago style cakes, Japanese cakes are immensely light in both texture and flavor. The sweetness is positively reserved, and though a bite feels like a denser sponge cake, it's amazingly mellow. Moving past specialty shops, Japanese cheesecakes have even trickled down to the dessert menus of many Japanese restaurants.
ADVERTISEMENT - CONTINUE READING BELOW
Don't forget, legendary cheesecake shop from Japan, Pablo Cheesecake, is poised to open soon!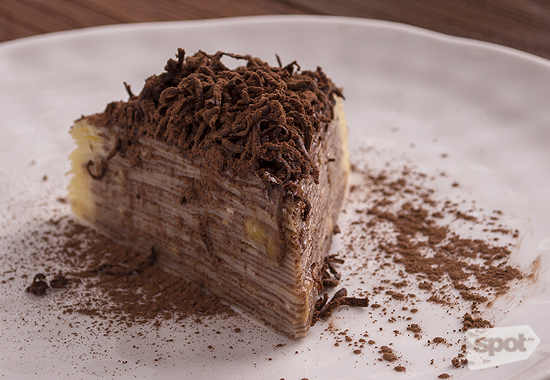 CONTINUE READING BELOW
Recommended Videos
5 Loaves & 2 Fish's Chocolate Crepe Cake
Crepe cakes
Mara dela Rama has been making the most awesome crepe cakes since 2007, so it's not an entirely new concept in Metro Manila. But something happened in 2015 that made this style of cake-making a huge hit. Could it be the opening of Japanese bakery Paper Moon? Those 20 paper-thin layers of crepe held together by cream—plain and flavored—are exquisite. Combine that minimalist beauty with the power of Instagram, and you have a delicious fad.
We've seen this complex cake variety in a lot of restaurants and home bakers. Carmela Agosta of Casa San Luis has her own version (which is also available at Crisp on 28th). Under-the-radar eatery 5 Loaves & 2 Fish has a wonderful-looking chocolate recreation, while Kitchen Diaries has crafted a miniature rainbow version. Other places with crepe cake are Le Petit Souffle, Milkbox, Nutty Pear, and Nomnomnom. By the way, did you know that Bizu has convered their Eastwood branch into a creperie?
ADVERTISEMENT - CONTINUE READING BELOW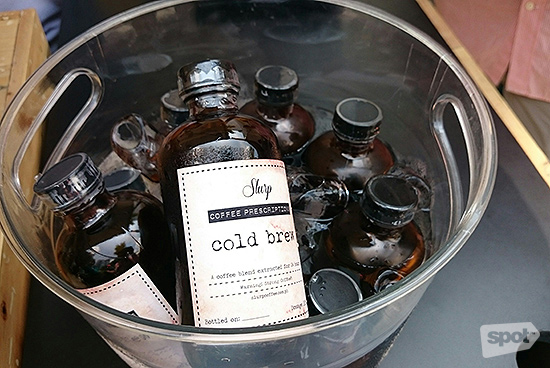 Cold brew coffee
You can tell just from the number of coffee shops—both third-wave and otherwise—how much Filipinos love their coffee. The cold brew, though not exactly novel, is one of the biggest hits in coffee du jour this year. The process is simple but tricky: ground coffee is left in water for an extended period of time, seeped through a filter, then enjoyed. It's very concentrated and to cut through that boldness, you can add water, milk, or, in the case of The Breadery, soda water.
Market staple and home-based business Slurp is a go-to for cold brew coffee, and we're big fans of Sashy Brew. For a rather homey setting, Jumpstart Breakfast Café also has their own rendition from Brew Pull Steep. We love how Habitual Coffee puts a dash of mint in theirs for a bright little number. Click here for a list of other places with cold brew.
ADVERTISEMENT - CONTINUE READING BELOW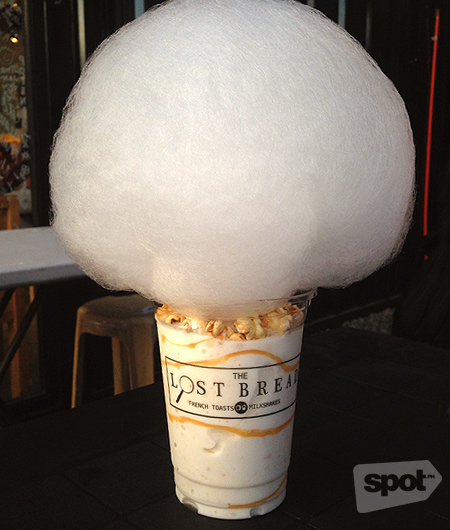 The Lost Bread's Carnival
Pimped-up milkshakes
Milkshakes are timeless coolers, but after cupcakes, cakes, and cookies received their doll-up treatments, these frothy drinks were next in line for a facelift. Recently, thanks to a trend in Australia that made its way to the rest of the world, these drinks have fully crossed over to the realm of desserts.
Whether it's a crazy adornment or an outrageous flavor, we've seen it all. We've seen a shake shaking with a croissant donut (Dolcelatte), a milkshake flavored with cake (Crisp on 28th), another topped with waffles (Milkbox). We found one with a bacon crown (Fat Daddy's), another actually flavored bacon (Kat's Café), another with cotton candy and donuts (The Lost Bread), and another flourished with cookies (Scout's Honor). Read more about crazy milkshakes in Manila.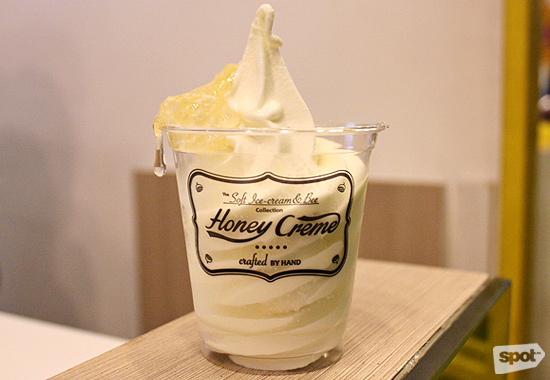 ADVERTISEMENT - CONTINUE READING BELOW
Honey Creme and that honeycomb
Korean soft-serve ice cream
We've never lacked for soft-serve ice cream, but there's something about the velvety, milky delicacy of Korea's version that gives it renewed interest. It could be picture-perfect toppings like honeycomb, cotton candy, and popcorn that make these treats such head-turners. When Korea's Milkcow launched last year, it opened the doors to competition, including the newly planted Honey Crème. Honey Crème originates form Taiwan, but it specializes in that same Korean dessert.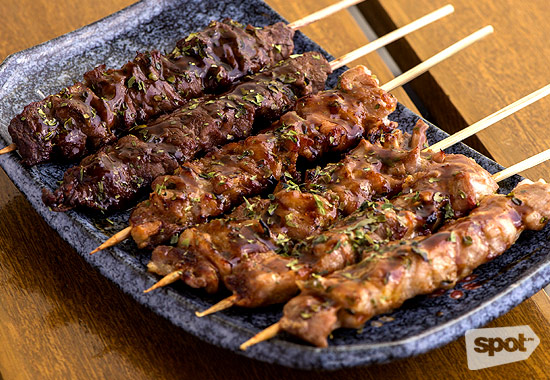 Tori Tori's assorted skewers
Asian skewers
Sari-sari store-turned-eatery Tambai really changed the game for skewered food, whether it's Pinoy BBQ or Japanese yakitori or Persian kebabs. The good people of Tambai have managed to keep that humble street vibe while developing a more convenient—yet still no-frills—dining setup. It's pricier than the isaw around the corner, but the ingredients are definitely quality stuff.
ADVERTISEMENT - CONTINUE READING BELOW
On the Japanese side of things is Tori Tori, which patterns itself after the yakitoriyas in Japan. The wood-lined space is charming, modest, and perennially full. Going for a more fusion approach is Kantori, which fuses together Pinoy and Japanese sensibilities into truly inventive delicacies. Want more food on a stick? Read our Top 10 Great Places to Get Food on A Stick in Manila.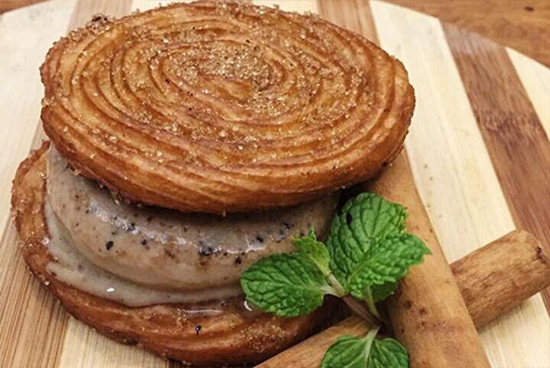 Bark's Cinnanon Churro Ice Cream Sandwich
Churro Ice Cream Sandwiches
Thanks to Churreria La Lola, churros and chocolate dip have became a mall habit in Manila. Churreria opened at the end of 2014 and exploded this year. Churros became such a huge hit that people have taken it up a notch. Yes, churro ice cream sandwiches.
La Lola, together with their sister restaurant, Rambla, came out with their versions in November. Other establishments that have churro ice cream are Bark and Dairy Depot. Read more about Churro Ice Cream Sandwiches in Manila.
ADVERTISEMENT - CONTINUE READING BELOW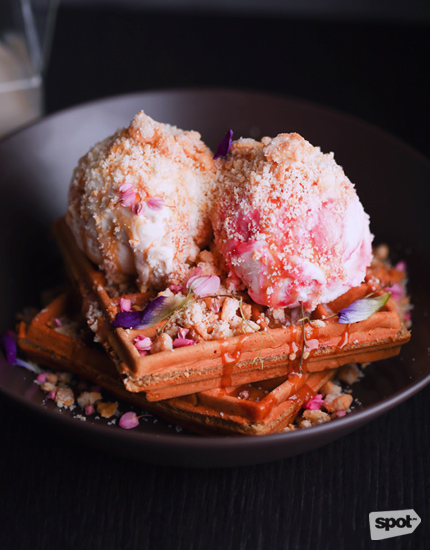 Milbox's Tres Leches Waffle Sundae
Crazy Waffles
Yet another victim of flamboyant makeovers is the waffle. This year's café favorite, Single Origin, shows us how a classic could be done right with a great batter and an ever better griddle, but by many other establishments have used this breakfast favorite as a stagecraft for crazier things.
Milkbox, for example, not only uses flavored grids in lieu of bread for their grilled cheese sandwich, they also make Wonuts (Waffle Donuts). Two thin, almost stroopwafel-type discs sandwich cream and a smorgasbord of toppings. FAT's Chef Mikel Zaguirre and Ian Carandang of Sebastian's also created a dessert version of Chicken and Waffles—featuring skinny waffles with chicken ice cream, cherry, maple balsamic, and crème anglaise.
Taco Vengo has come up with their very own trend: the Chwaffle, a churro and waffle crossover that's absolutely TDF, while its neighbor, No Reservations, created the most delectable spring onion waffles.
ADVERTISEMENT - CONTINUE READING BELOW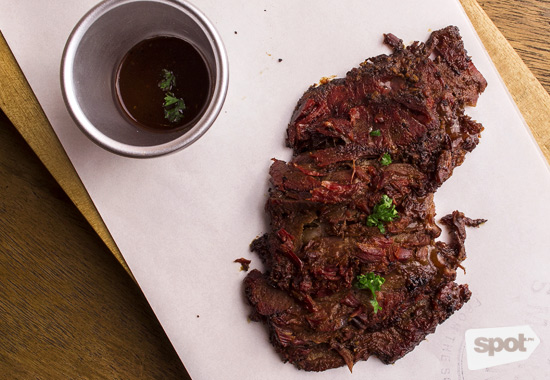 The Smoking Joint's brisket
Smoked Meats
This was definitely a year for carnivores. Fat Daddy's in Marikina and Bonifacio Global City, The Smoking Joint in Parañaque, 'Cue and Brew also in Parañaque, Woody's in Makati. We're not about to forget old-timers like The Smoking Pig and Big Daddy Jay's. More and more people are realizing that patiently coaxing out flavors in beef is the way to go! Read about Top 10 Smoked Ribs in Manila.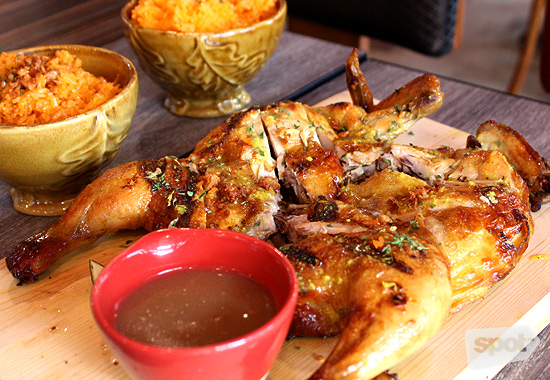 ADVERTISEMENT - CONTINUE READING BELOW
Peri-Peri Charcoal Chicken's Todo
Chicken
The fact that our McDonald's offers chicken proves just how much we love this poultry. This year, two cooking traditions reigned supreme: Peri-Peri and Peruvian (sorry, inasal!).
Let's make a quick comparison. Peri-peri chicken is usually grilled and marinated with at least seven spices, including that delicious African chili. Peruvian chicken, seasoned to a fault with lime, cumin, and more, is typically roasted and served with a variety of bright sauces—refreshing aji verde is a staple.
Peri-Peri Charcoal Chicken has been around for years, but this time it faces new challengers. Gostoso Piri-Piri Chicken and Tornado Peri-Peri Chicken, of course, have developed their own following, but changing the game is Salcedo Market favorite Frangos, which finally opened a brick-and-mortar store. There's also the more underrated Fuego Amigo inside the HMR Compound in Pioneer.
As for Peruvian, Quezon City haunt Don Andres is still perennially crowded, and it paved the way for new excitements like Chef Him Uy De Baron's Cocina Peruvia and Dodjie Violago and Carlo Lorenzana's Nikkei. The latter focuses more on ceviches and other small bites, but they have a mean pollo, as well.
El Hijo de Cabra, owned by the Mexicali group, flaunts a menu similar to El Chupacabra, but with one difference: amazing roasted chicken! Another must-try is Mantaro. Chef Luis Higa's chicken will have you gnawing to the bone. Read about 10 Piri-Piri and Peruvian Chickens in Manila.
---
Help us make Spot.ph better!
Take the short survey
Load More Stories