10 Restaurants You Shouldn't Miss at the Maginhawa Food Festival
Okay, it's actually called the Quezon City Food Festival. Also Maginhawang Pasko. Whatever you call it, here's where to go!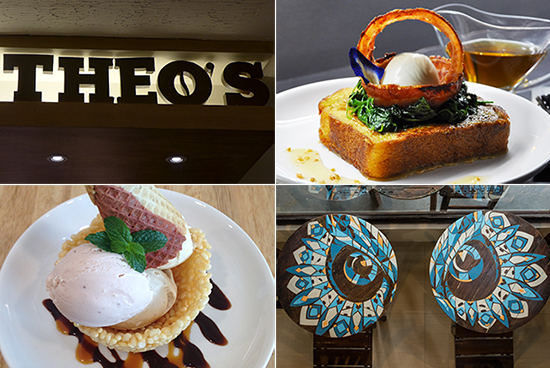 (SPOT.ph) Quezon City is buzzing and bustling. On Saturday, December 12, the city will hold its second annual Quezon City Food Fest and they're already making big changes. After last year's surprising 10-thousand-strong crowd, the organizers are setting up a more efficient traffic system, better crowd control, more prepared entrepreneurs, and actual parking!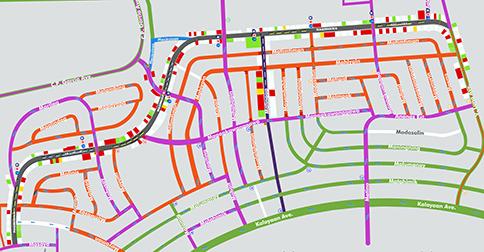 That dark gray strip? That's the entire stretch of Maginhawa.
The Quezon City Food Fest was organized last year as part of Quezon City's 75th anniversary celebrations. This year, just in time for Christmas, over 300 food and shopping concessionaires (not 500 according to other reports) will be installing themselves on the two-kilometer strip (which also spills over to adjacent streets, too), on top of the thoroughfare's already established line-up of restaurants. Here's a thrilling piece of news: over 100 restaurants in the area will take part in the festivities.
We're still on our toes to see which stalls are officially joining the fun (we listed a few confirmed ones below), but the following restaurants are must-tries. You're definitely in for a Maginhawang Pasko.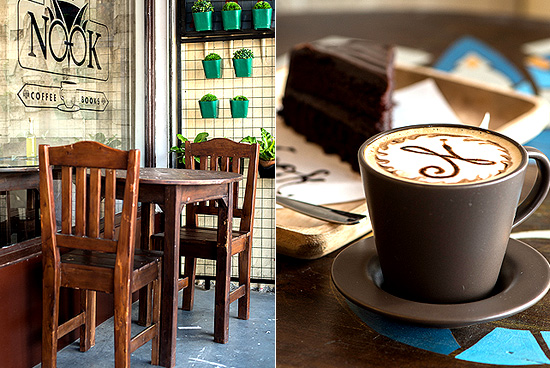 The Nook
Whether you're just in to read and have some butterbeer or you're out for a bite to eat, Maginhawa's very own piece of Hogwarts is always a fun encounter. We're extra excited, too, because owner Nicole Guanio told us that she's prepping something special just for the event. The Nook is always a full house on regular days, so we're sure the place will be packed!
The Nook is at 164 Maginhawa Street, Quezon City. Read more about The Nook.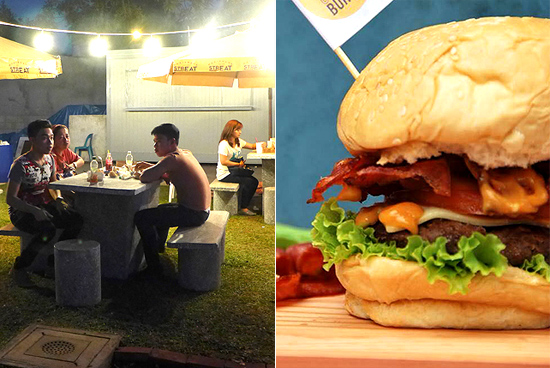 StrEat: Maginhawa Food Park
This isn't a restaurant. Rather, StrEat is a lot that gathers together a set of delicious and varied food stalls, including Internet sensation, The Lost Bread. Other must-tries include: Magpie Cafe, Grape Escape, Bricks and Copper Turkish Cuisine, and Me Love You Long Time.
ADVERTISEMENT - CONTINUE READING BELOW
StrEat is at 91 Maginhawa Street, Quezon City. Read more about StrEat: Maginhawa Food Park.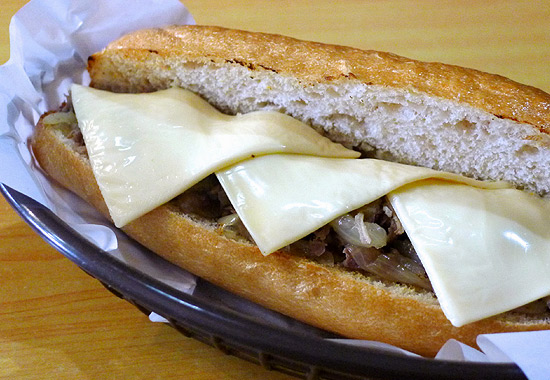 RBy's Steak and Shake
Here's a little trivia: It was during last year's Quezon City food fest, where RBy's Steak and Shake sold 300 sandwiches that put them on the map! This sandwich emporium has been going strong ever since. Their hefty sandwiches marry authenticity, affordability, and reasonably generous portion sizes. We love their range of specialty cheeses!
RBy's is at 152 Maginhawa Street, Quezon City. Read more about RBy's Steak and Shake.
Antiteasis: Books and Brews
Antiteasis is the ultimate chill-out spot. There are barely any actual chairs. Instead, the place is a hodgepodge of beanbags and throw pillows—the perfect ways to feel at home with a cup of coffee and a book.
Antiteasis is at 154 Maginhawa Street, Quezon City.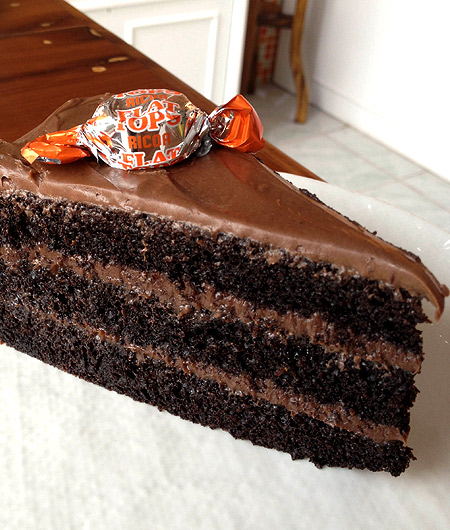 The Baker's Table
This blue bakery is where you'll find candy from your childhood converted into the most awesome cakes. Whether it's Potchi, Hawhaw, Viva, Orange Swits, or Maxx, Chef Jonnathan Em manages to stay true to the flavors of his candy inspirations. The Butterball is our personal favorite, but the Hany is a must-try, too!
The Baker's Table is at 88-B Maginhawa Street, Quezon City. Read more about The Baker's Table.
Wicked Kitchen
A purveyor of all eats sinful, Wicked Kitchen is where you can get all types of comfort eats, from lasagna and roast beef to a whole menu of beer-battered stuff. If you're really looking for something decadent, don't miss out on their bestselling s'mores.
Wicked Kitchen is at 189 Maginhawa Street, Quezon City.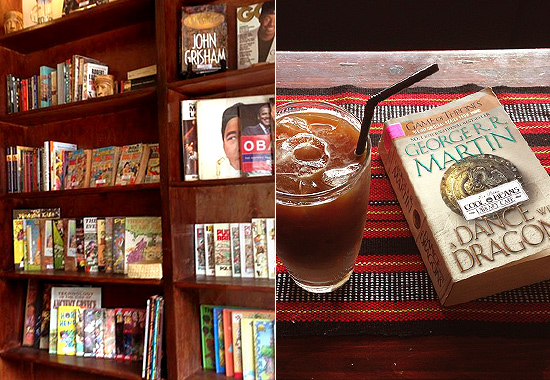 Cool Beans Cafe
You might find Cool Beans Cafe familiar, but that's because it was a major setting in last year's hit film, English Only, Please. It's the first coffee shop in Metro Manila to double as a library. Not only does it help underprivileged kids get into the habit of reading, it highlights locally sourced coffee beans, too!
ADVERTISEMENT - CONTINUE READING BELOW
Bobo's Pizzeria
There is definitely nothing bobo about Bobo's. Bobo's cooks their pies in a brick oven, which further emphasizes the crunchiness of each incredible thin-crust pizza. Because the pizzas are so affordable, it's a favorite hangout for students, but you'll occasionally see some cubicle dwellers lurking around the open space. Affordable and delicious pizza is something everybody can enjoy.
Bobo's Pizzeria is at 84 Maginhawa Street, Quezon City.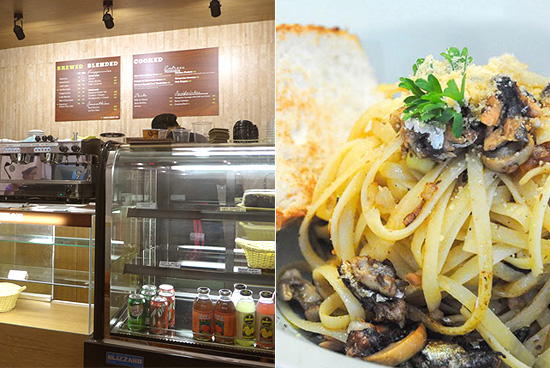 Theo's Baked + Brewed
This home away from home will surely be busy this weekend. The rustic, treehouse-themed restaurant is one of those be-all places. From the duyan seats, family-friendly large tables, and laptop nooks to the pastas and frappes, Theo's Baked + Brewed promises a little something to enjoy for every taste.
Theo's Baked + Brewed is at 106 Maginhawa Street, Quezon City. Read more about Theo's Baked + Brewed.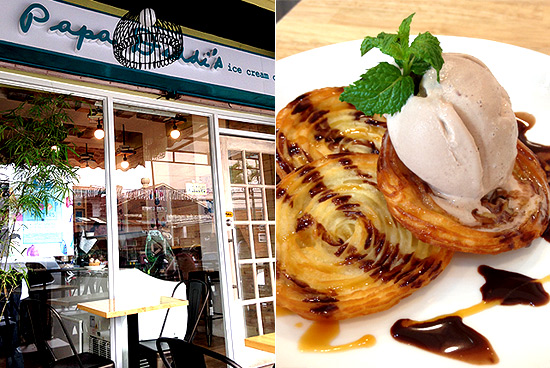 Papa Diddi's Handcrafted Ice Cream
We love a place with a lot of history. Papa Diddi's is Paul Perez's tribute to his father, a lawyer with a passion for food who used to experiment with homemade ice cream. The ingredients are all sourced locally and the ice cream is whipped up in small batches to ensure freshness. If you're wondering why Papa Diddi's merchandise is so creamy, it's because of the carabao's milk base! It jibes so well with the crunchy rice bowl.
Papa Diddi's is at 168 Maginhawa Street, Quezon City. Read more about Papa Diddi's Handcrafted Ice Cream.
There's no final list of concessionaires yet, but you can look forward to confirmed ones like Chili Asylum, Earnest Bakes, The Midnight Bakery, Chocolate Avenue, Manong's Bagnet, Steady Beef, and Succelents PH.
Load More Stories