New Restaurant Alert: Beiruti Bite at South Triangle, Quezon City
This Lebanese restaurant will take you on a Mediterranean adventure.
Beiruti Bite
G/F Unit C, ITC Building, 80 Panay Avenue corner Timog Avenue, South Triangle, Quezon City
Contact: 416-8352
Open from 11 a.m. to 2 a.m. (Monday to Saturday)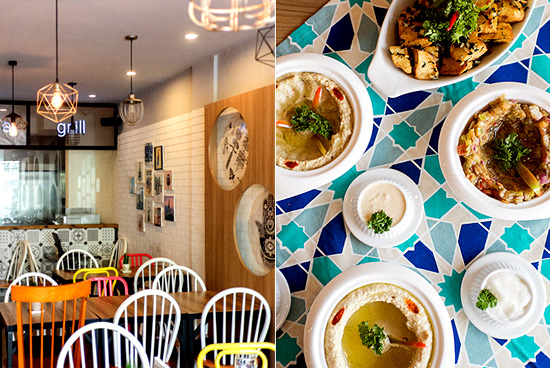 (SPOT.ph) Filipinos love Middle Eastern food. What's not to love? It's full of stews, sandwiches, curries, roasted meat and vegetables fragrant with herbs and spices. Way back when, we tended to lump Middle Eastern and Mediterranean food together, but today's thrust towards "authenticity" has paved the way for restaurants to focus on a specific national cuisine. Beiruti Bite is one such restaurant. This Lebanese eatery offers dishes that are familiar to Filipino taste buds, but with an eye towards Lebanese flavors. The owners even hired a chef from Beirut to helm the kitchen just to make sure that the dishes are on point.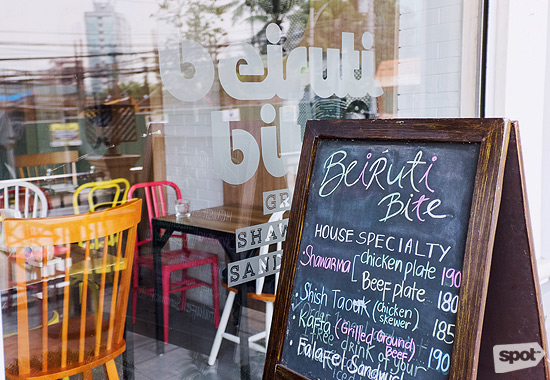 ADVERTISEMENT - CONTINUE READING BELOW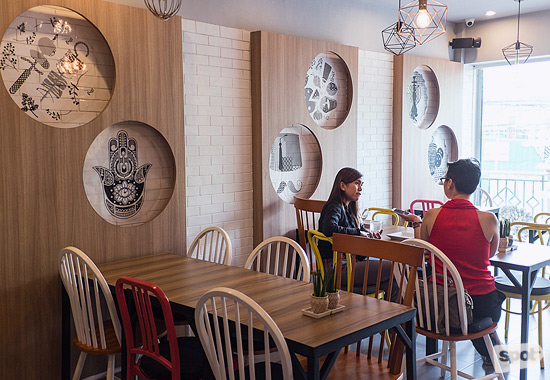 CONTINUE READING BELOW
Recommended Videos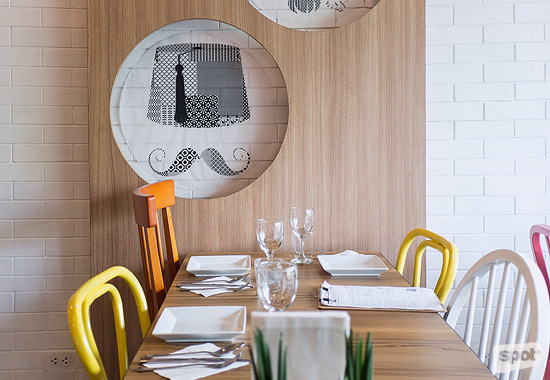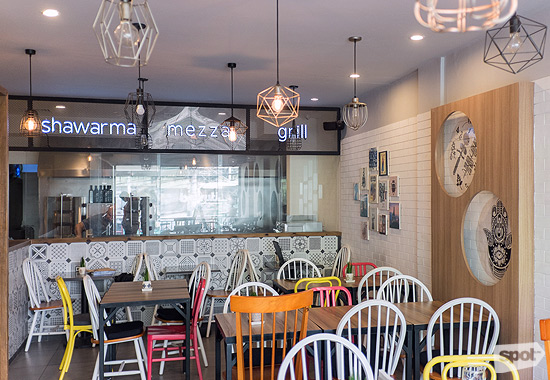 ADVERTISEMENT - CONTINUE READING BELOW
Bright colors and an airy vibe
Mediterranean countries (among them Greece, Turkey, Lebanon, Syria, the Middle East) share a lot of dishes since they were historically part of the same Ottoman empire. Give a country the same main ingredients and a final dish to produce, and they have different ways of going about it—just as how adobo is cooked differently in every Philippine region.
Lebanese cuisine mainly uses seven spices: paprika, pepper, cumin, cassia, cloves, coriander seed, cardamom, and nutmeg. Lemon, parsley, cilantro, olive oil, and garlic are also frequently used, and, of course, there's the notorious "white garlic sauce" which is a preferred complement to shawarma.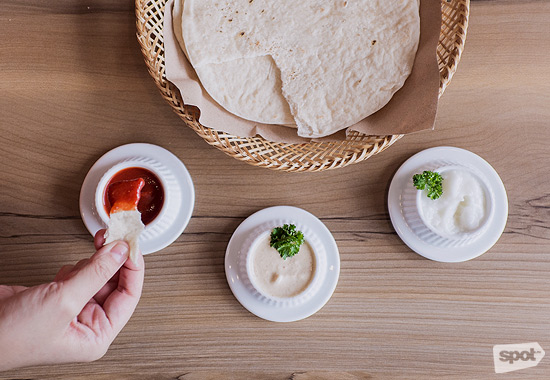 Starters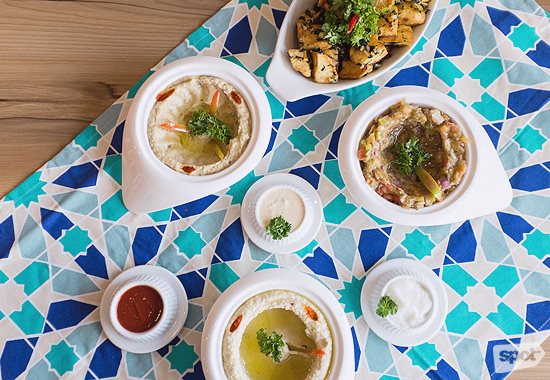 ADVERTISEMENT - CONTINUE READING BELOW
Three Cold Mezza Sampler
Beiruti Bite has an extensive menu with items that range from the familiar to the adventurous. Cold Mezzas, or appetizers, include Middle Eastern staples like Hummus (P120) or pureed chickpeas blended with garlic, lemon juice, and sesame paste, drizzled with olive oil; Moutabal (P120) or roasted eggplant mixed with the same embellishments; and Baba Ghanoush (P120), which is similar to Moutabal but with the extra touch of vegetables. They are all delicious, less smoky and more citrusy than, say, their Turkish counterparts. If you don't know what to pick, order the Three Cold Mezza Sampler (P195) and enjoy them all.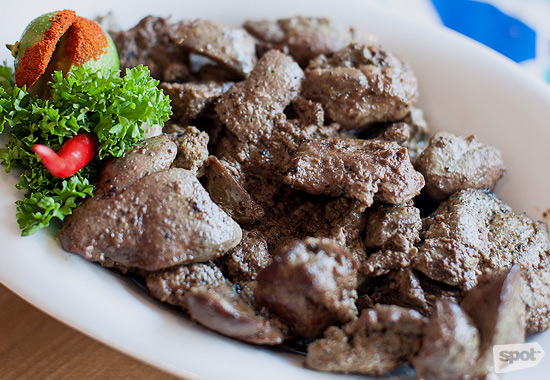 Chicken Liver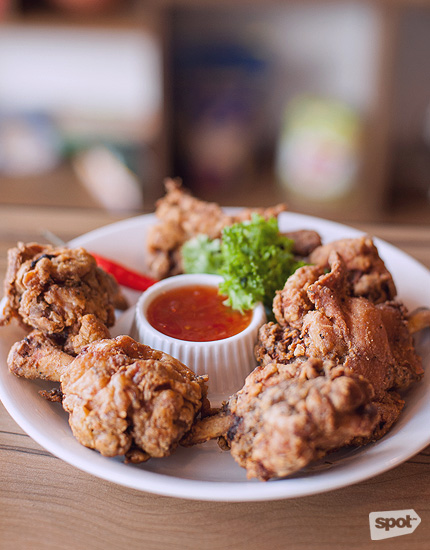 ADVERTISEMENT - CONTINUE READING BELOW
Chicken Wings
The Hot Mezzas is a peek at global influences on Lebanon's cuisine. There's Chicken Wings (P135), which are sweet-spicy things that must be eaten with your hands to really enjoy (kind of like the Buffalo variety). Then, there is Chicken Liver (P130), which is sauteed with onions and drizzled with pomegranate molasses.
Other must-tries include the Spicy Potato (P125), where potato wedges are dressed in cilantro, garlic, and chili—pretty much the kind of potato dish french fries aspire to be—and Sambusek (P135) or Lebanese spring rolls filled with your choice of cheese or meat. They're delicious pastry pockets filled with meaty, cheesy goodness, best eaten steaming hot.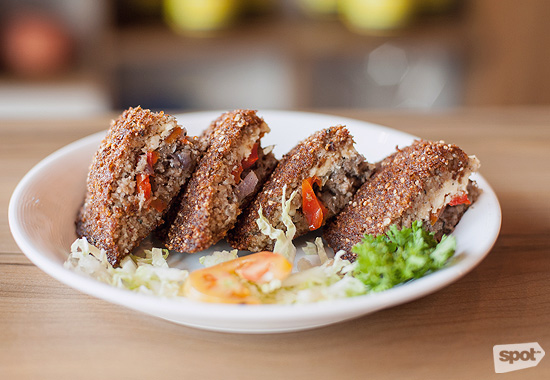 Kebbeh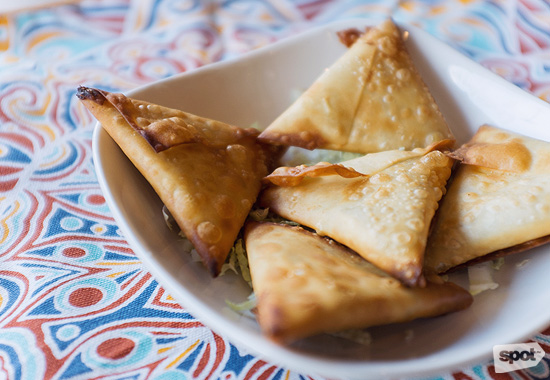 ADVERTISEMENT - CONTINUE READING BELOW
Sambusek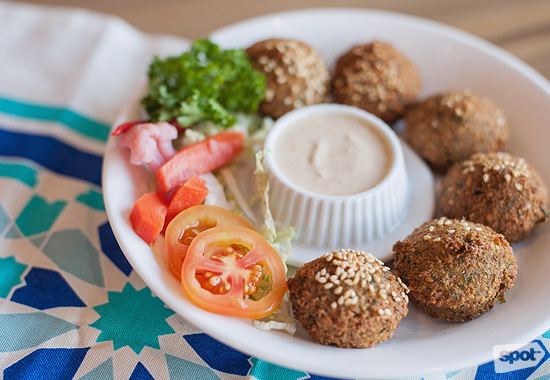 Falafel
The Falafel (P140) features a deep-fried chickpea patty blended with vegetables and signature spices and served with BB's special tahini sauce and homemade pickles. It's a mouthwatering vegetarian option with a name that's also fun to say. The BB's Kebbeh (P130), meanwhile, disguises itself as an appetizer. It stuffs cracked wheat and ground beef patty with cheese and vegetables between a yummy grain sandwich.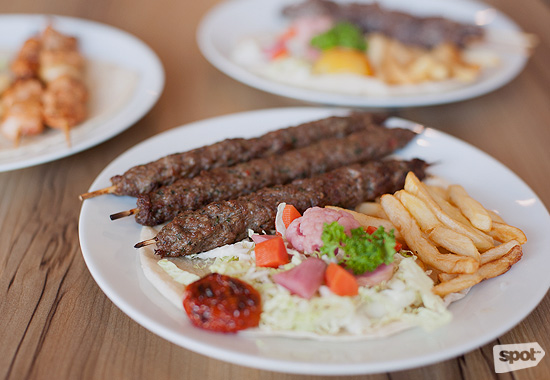 ADVERTISEMENT - CONTINUE READING BELOW
Beef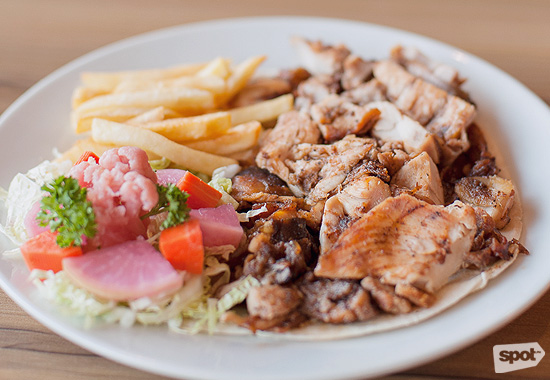 Shish Taouk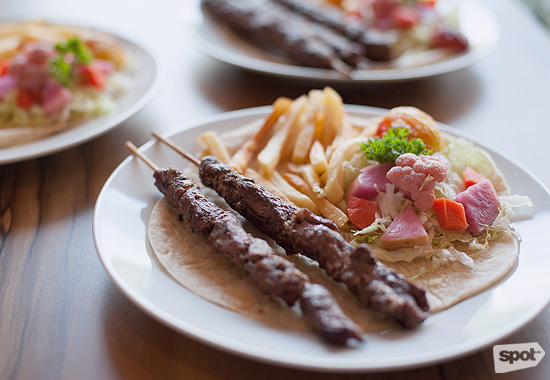 Grilled Beef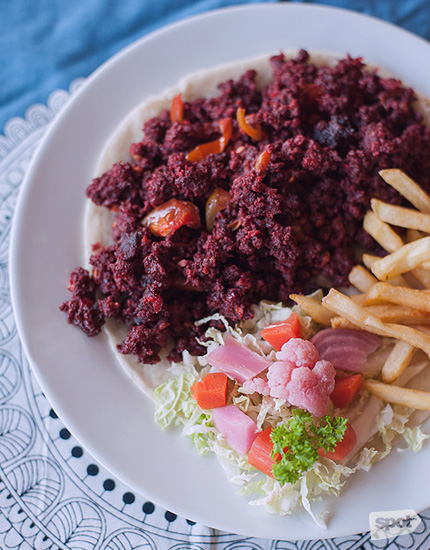 ADVERTISEMENT - CONTINUE READING BELOW
Vegetarian Shawarma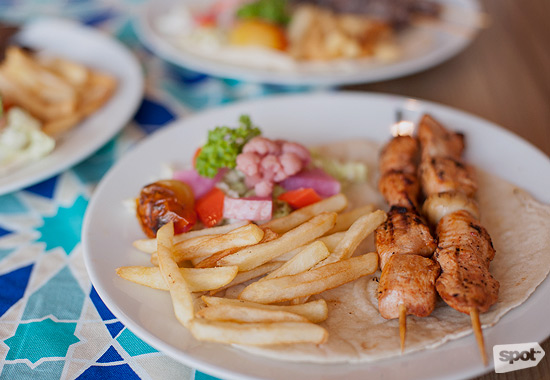 Chicken
When Filipinos think Middle Eastern food, they automatically imagine shawarmas, and Beiruti Bite has a lot to choose from. Their Shawarma Plates are composed of your choice of meat filling served with rice or pita bread and a side of fries. Bestsellers include chicken (P190) and beef (P180). There are also grilled meat plates (kebabs) like Grilled Beef (P195) and Shish Taouk (P185). The latter is a delicious, smoky chicken.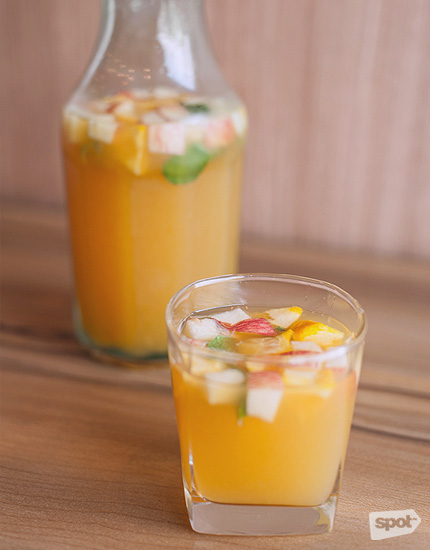 ADVERTISEMENT - CONTINUE READING BELOW
Beiruti Bite Champagne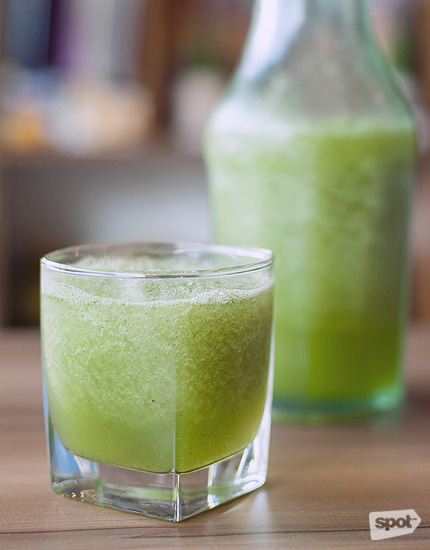 Minted Lemonade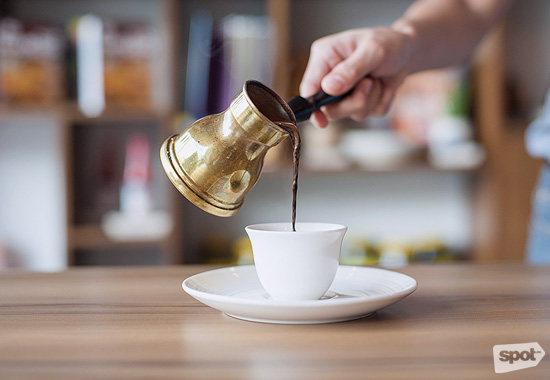 Turkish Coffee
Wash down your meal with the Beiruti Bite Champagne (P120), a refreshing non-alcoholic apple juice-based drink infused with mint, fresh lemon, apple, and orange, with bits of fruit in it for a slight flavor boost. Much, much sweeter, but worth trying is the Minted Lemonade (P120), which is more shake than juice, made with fresh lemonade blended with mint leaves and flavored with orange blossom water. The restaurant also serves Turkish Coffee (P90), made the traditional way with a cezve, a metal pot used to brew grounds.
ADVERTISEMENT - CONTINUE READING BELOW
Beiruti Bite adapts local ingredients to their recipes, but the flavors are kept as they'd be if they were in Lebanon. It's a great way to enjoy authentic cuisine at reasonable prices.
Photos by Sandra Dans
---
Help us make Spot.ph better!
Take the short survey
Load More Stories