Atelier Vivanda Manila opens tomorrow, and you have to try the potatoes
We've never been this obsessed with a carb before.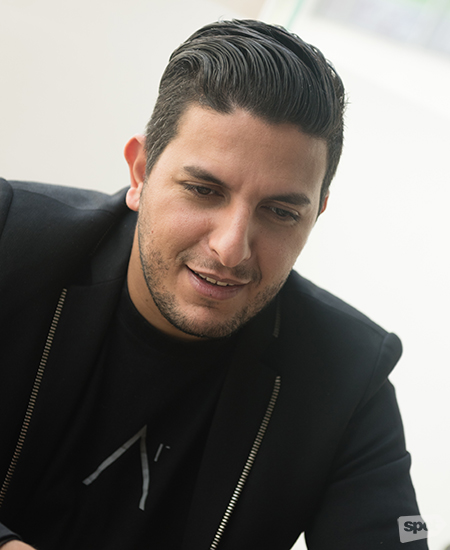 Chef Akrame Benallal
(SPOT.ph) The last time we went to Atelier Vivanda Manila, the Pommes Darphin stood out. The dish is essentially a hash brown, but shaped into a very large brick and heavy on the chives and onions. But Chef Akrame Benallal is in town for the February 2 opening of his restaurant, and he's added a few red specks to the mix. "They're peppers! Filipinos love spicy food!" he tells us. The gush of heat injects a vibrant personality to the starch. He's also asked the kitchen to stick it in the pan a little longer to create a toasted, crispy crust. It's excellent.
Atelier Vivanda Manila, a partnership between the French chef and Orbis Capital Ventures, Inc., is a steak-and-potato-driven affair that makes your palate rethink how it understands steak and potatoes. It's Chef Akrame's casual bistro, a more accessible level of finesse compared to his eponymous Akrame, which has already earned two stars from the Michelin Guide.
"Fine-dining is not for everyone," says Chef Akrame, as he rifles through some last-minute paperwork. "It's really difficult and not everybody can do it. Vivanda is more easy, more casual. You can go to this restaurant every day," excitedly adds the chef.
Beef is an absolute must-try at Atelier Vivanda, and we're not just talking about the steak. We finally get to see their prized Berkel meat slicer in action, and the results are nothing short of amazing. The server hands us a piece of paper with a little mountain of red meat. The mound is made up of thinly sliced smoked beef aged for 50 days–a very careful process to make beef taste even beefier. (Read about Atelier Vivanda Manila's steaks.)
ADVERTISEMENT - CONTINUE READING BELOW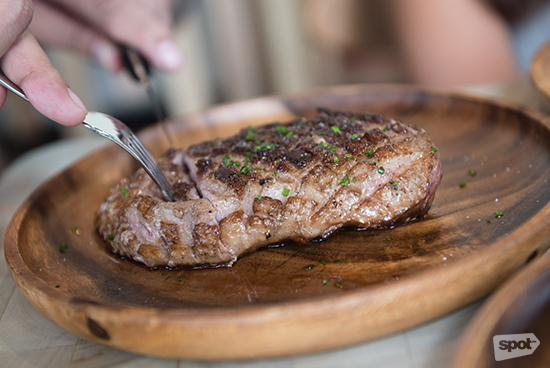 CONTINUE READING BELOW
Recommended Videos
French Duck Breast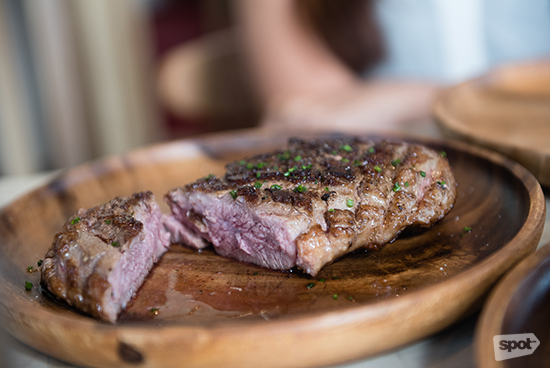 Perfect cooking!
But the thrill doesn't end with beef. The gorgeous duck breast sitting on a wooden plate is a waiting bomb of delicious juiciness. It's an exciting slab of meat and as bold as the natural hearty flavor of duck could be. You can get chicken breast, too. It's not typically the most exciting cut of poultry, but the right amount of salt and the right amount of cooking time brings out the best in it. This is what Atelier Vivanda does, much to the dismay of Instagram-fiends who are looking for something a little more complex in presentation. The chefs are more concerned about showing each ingredient in their best light–regardless of the visual repercussions.
ADVERTISEMENT - CONTINUE READING BELOW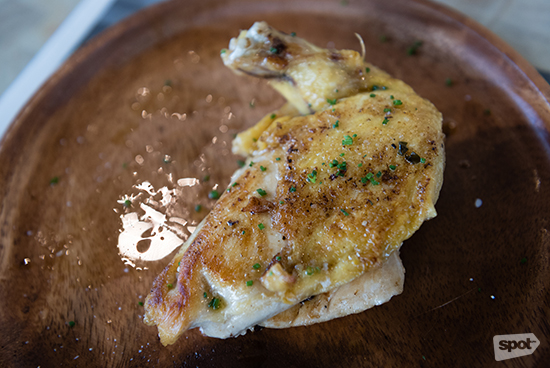 French Yellow Chicken Breast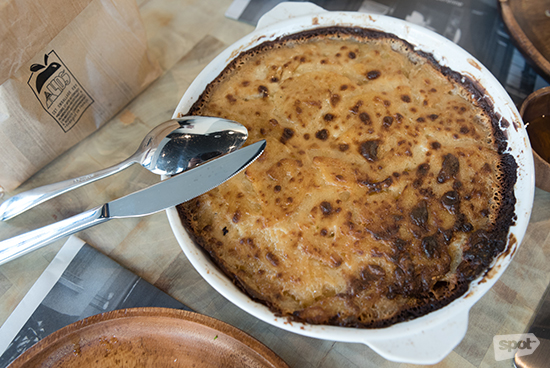 Gratin Dauphinois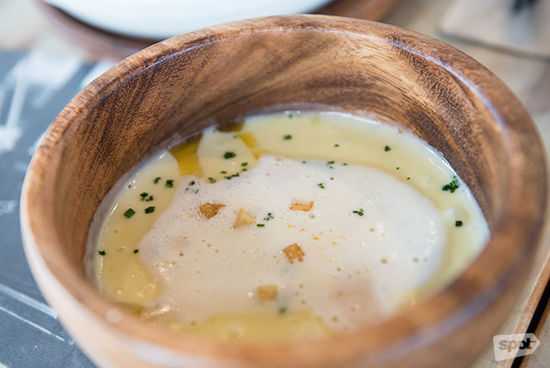 ADVERTISEMENT - CONTINUE READING BELOW
Potato Soup
True comfort is only as far as an order of the Gratin Dauphinois. The potatoes are cooked to effortless softness, and we know that potato works best with good, gooey cheese. Then, there's the potato soup. It's thick, rich, and stringy. Smoked haddock flourishes that extra special note, but the real reward is in the chunks of comté at the bottom. The flavor is delicate so finishing a bowl isn't a challenge, but you'll feel the effect once you've fished out the last droplets of soup. This is definitely not a lightweight.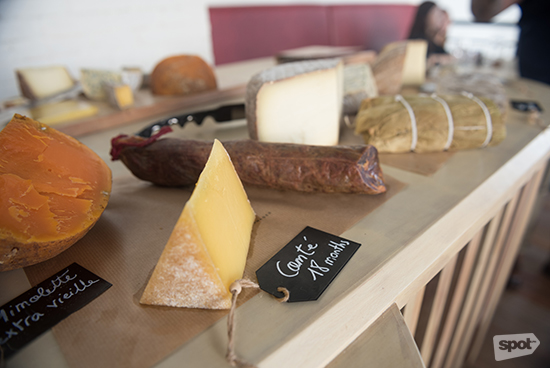 BRVT is now in session.
You have to appreciate the cheeses. Atelier Vivanda Manila is actually a cross-over of Chef Akrame's other brand, BRVT, which is a wine and cheese bar. The local BRVT can be found on the second floor, a gorgeous wooden counter featuring seven seasonal French cheeses and premium wines. If the steaks weren't so good, we'd be pretty happy right here.
ADVERTISEMENT - CONTINUE READING BELOW
Chef Akrame won't be in the Metro for long, but he's already planning a return trip. "I love Manila! I love the people. In my next trip, I want to see the island. I want to bring some people with me and we'll go around in a tour and try the food."
The 35-year-old chef who's crazy about halo-halo ("I love it! I love it! Amazing! It's crazy!") even told us he wants to open more restaurants in the city—though maybe not Akrame because it's his "baby." "I feel like I'm in Europe because Filipinos love wine, they love cheese, they love to go out. I'm in love with this country. I have good vibes. I wish to open more restaurants in Manila."
We can't wait till then.
Atelier Vivanda is at Forbes Town Center, Burgos Circle, Bonifacio Global City. It opens February 2, 6 p.m. It will begin regular operating hours, 11 a.m. to 12 a.m., on February 10. Read more about Atelier Vivanda.
Photos by Jason Mariposa
Share this story with your friends!
---
Help us make Spot.ph better!
Take the short survey
Load More Stories