FIRST LOOK: Wolfgang's Steakhouse at Resorts World Manila, Pasay
One of the best steakhouses in New York is opening in Manila.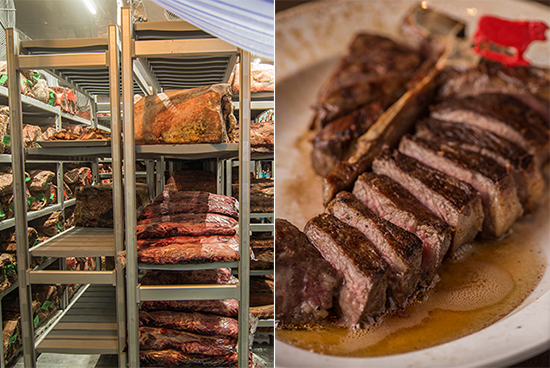 (SPOT.ph) First things first: Do not, we repeat, do not mistake Wolfgang's Steakhouse for a Wolfgang Puck establishment. Reputable in his own right, Wolfgang Zwiener—an alum of legendary steakhouse Peter Luger in Brooklyn—has 13 successful steak spots (nine in the U.S., three in Japan, and one in Korea) under his belt. With over 40 years of experience as Peter Luger's head waiter, it's safe to say that Mr. Zwiener learned his craft exceptionally well, from flawless service right down to perfecting the dry-aging process of USDA prime beef.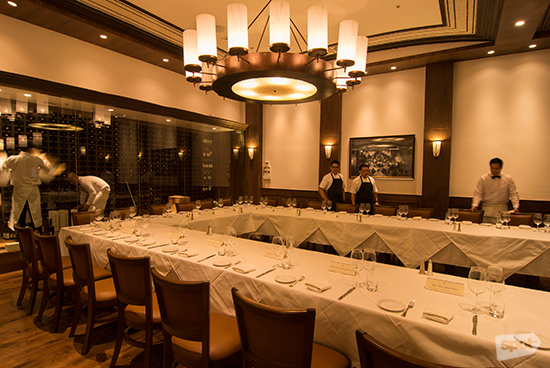 ADVERTISEMENT - CONTINUE READING BELOW
New steak experience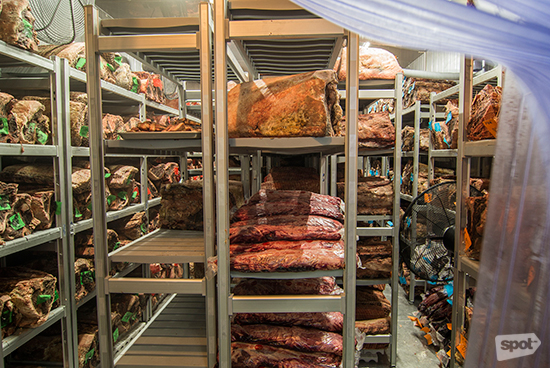 The prized chiller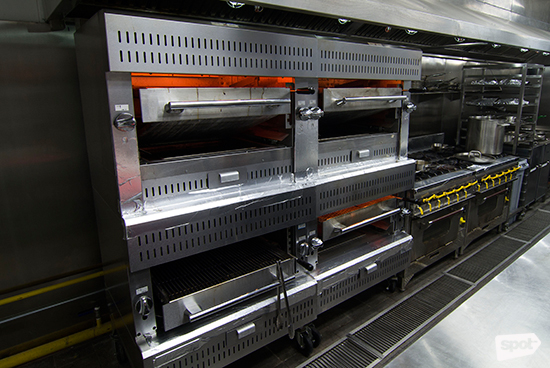 Where everything happens
It's been 12 years since Mr. Zwiener first opened his eponymous steakhouse at East 46th Street, Manhattan, and its steady growth throughout the United States and Asia proves just how passionate this man is about his beef. "It's all about the beef," says Peter Zwiener, Wolfgang's son and Wolfgang's Steakhouse's president and managing partner. "All our beef is shipped from the U.S., and we only buy Black Angus. It's dry-aged for 28 days, and this process enhances the steak's tenderness and flavor." It's a labor of love indeed. One look at their walk-in chiller, which was built even before the actual restaurant was, further validates how seriously they take their meats.
ADVERTISEMENT - CONTINUE READING BELOW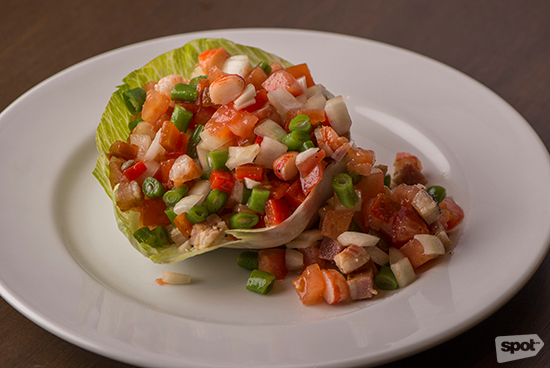 Wolfgang's Salad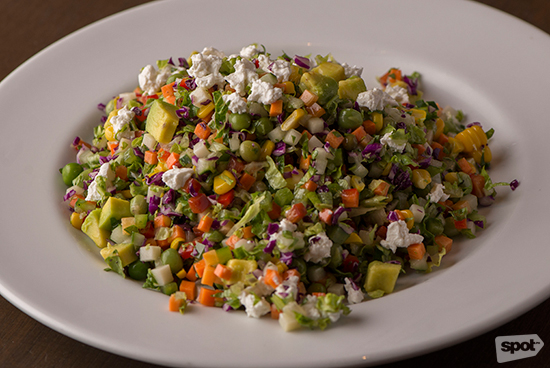 Beverly Hills Salad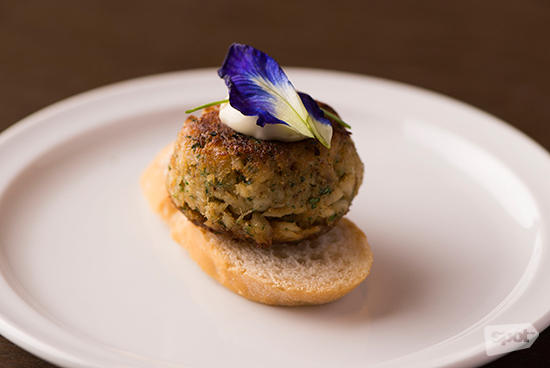 ADVERTISEMENT - CONTINUE READING BELOW
Wolfgang's Crab Cake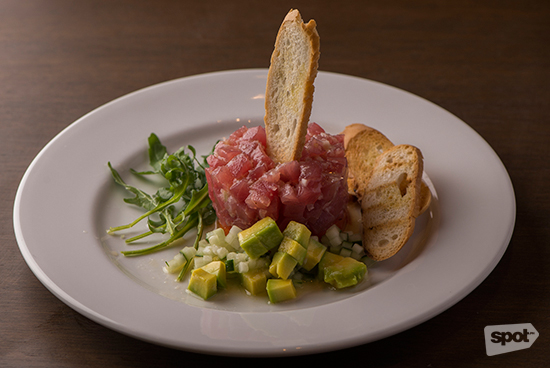 Tuna Tartare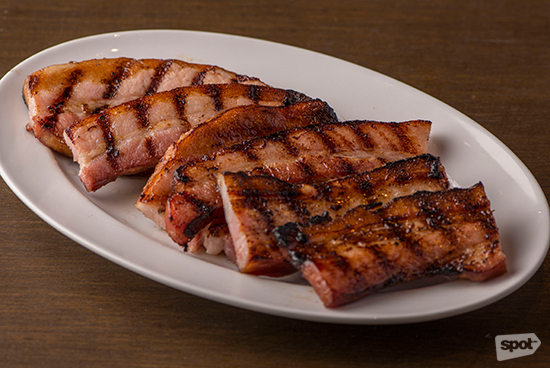 Sizzling Canadian Bacon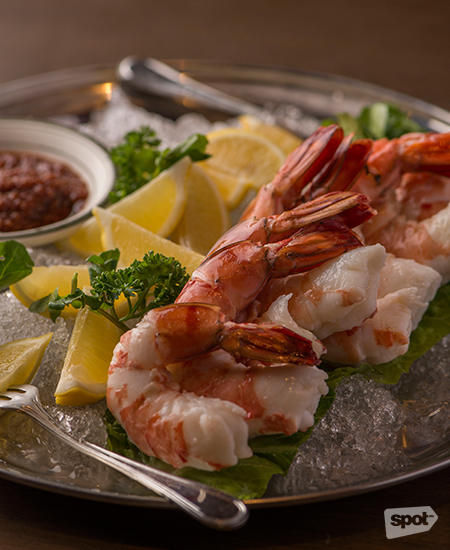 ADVERTISEMENT - CONTINUE READING BELOW
Jumbo Shrimp Cocktail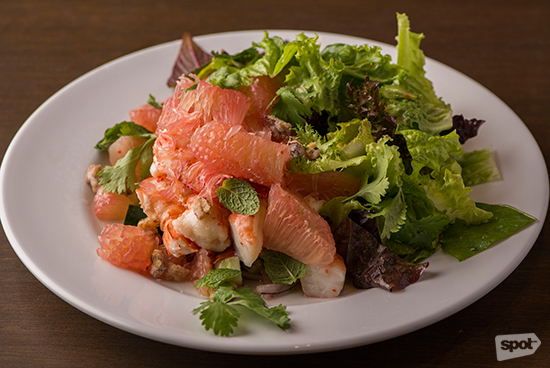 Prawns and Pomelo Salad
When dining at Wolfgang's Steakhouse, start with light and refreshing appetizers that set the stage for the heavier main courses. Dishes like fresh sashimi-grade Tuna Tartare (P598) with creamy avocado and sharp arugula; classically retro Jumbo Shrimp Cocktail (P628); the Wolfgang's Salad (P428) with bacon as its key ingredient; and the peppy Beverly Hills Salad (P458) are exciting opening acts. The Sizzling Canadian Bacon (P198) makes an appearance somewhere in between the light and heavy courses; its tender, thick cut and sweet, juicy flavor an absolute joy to devour. The seafood mains are items that shouldn't be overlooked either, with the incredibly fresh Grilled Salmon (P1,198) and Yellowfin Tuna (P998), both crazily tender.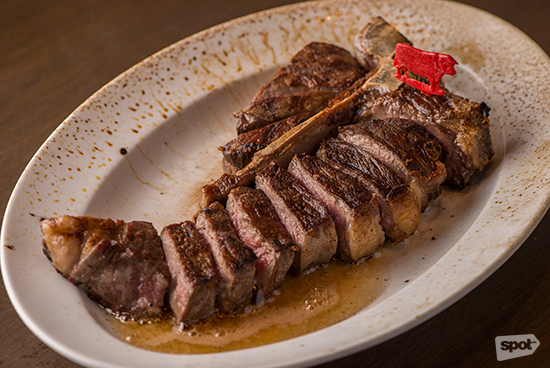 ADVERTISEMENT - CONTINUE READING BELOW
Porterhouse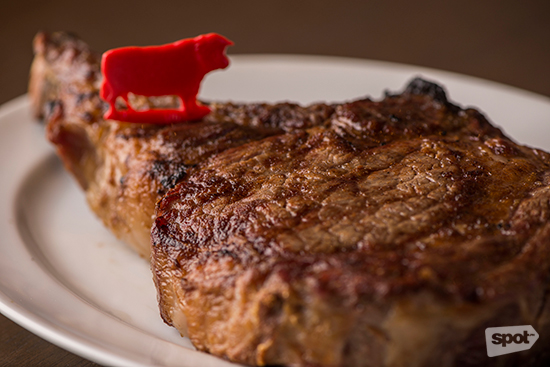 Rib Eye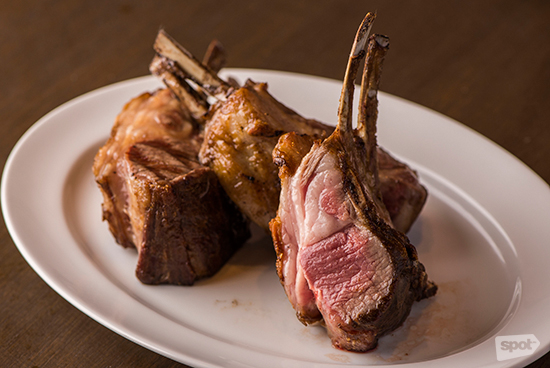 Lamb
The main act takes center stage at last, and the Porterhouse (P4,498/900 grams) and the Rib Eye Steak (P3,498) arrive in hot platters, sizzling delightfully. All these steaks really need is a dash of salt, maybe a dab of Wolfgang's Steakhouse's signature Old-Fashioned Sauce (similar to Peter Luger's famous steak sauce) and you're golden.
ADVERTISEMENT - CONTINUE READING BELOW
The sides, however, absolutely seal the deal. Plates of sautéed mushrooms, creamed spinach, fried onion rings, and buttery mashed potatoes make fine accompaniments to this carnivorous performance.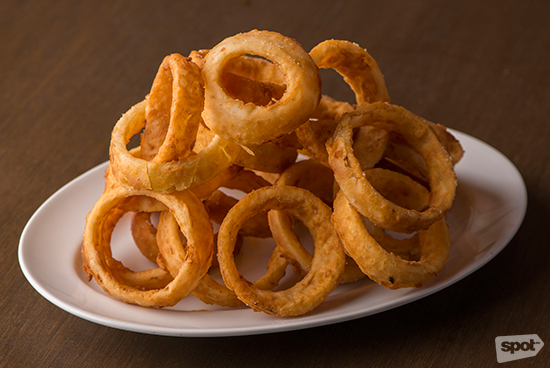 Fried Onion Rings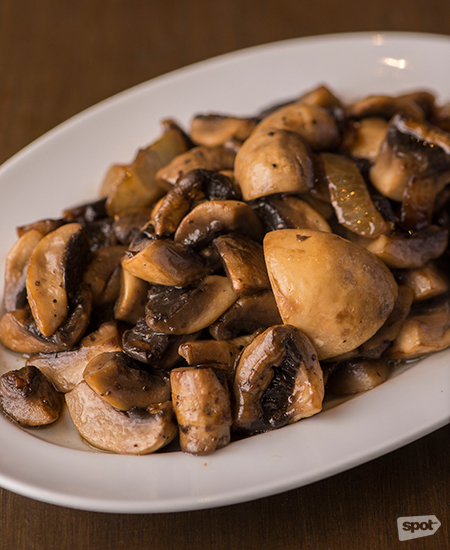 Mushrooms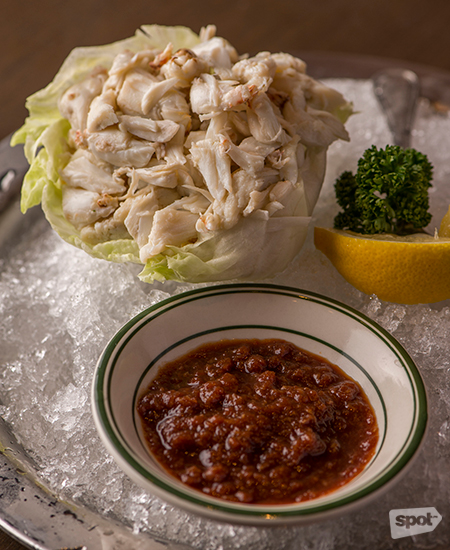 ADVERTISEMENT - CONTINUE READING BELOW
Crabmeat Cocktail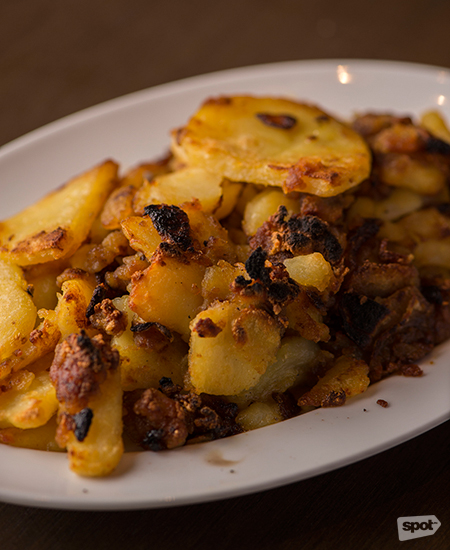 German Potatoes
Dessert is definitely worth saving room for. The Creme Brûlée is a sweet, sweet finale. Shatter the caramelized top, scoop out the subtly sweet custard, mix it with schlag (German for sweetened whipped cream), and take a huge bite. Crunchy, smooth, and fluffy all at the same time, we're all for this texture- and flavor-filled dessert bomb.
At Wolfgang's Steakhouse, less is certainly more. Simple dishes that are executed well (with warm, accommodating service to boot!) provide a dining experience that's worthwhile. Have your steak knives ready!
Wolfgang's Steakhouse is at 2/F Resorts World Manila, Pasay City (0920-821-9247, 0995-610-2361). It opens on February 19.
Photos by Hans Fausto
Load More Stories