New Restaurant Alert: Mama Rosa at Kapitolyo, Pasig
An unassuming restaurant with smashingly good Filipino food
Mama Rosa
9 East Capitol Drive, Kapitolyo, Pasig City
Contact: 0923-172-4127, 942-1125 
Open daily from 11 a.m. to 10:30 p.m.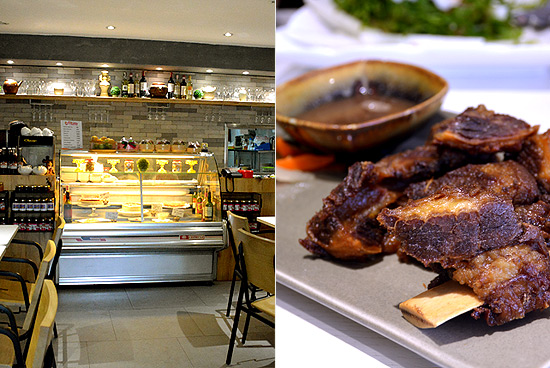 (SPOT.ph) Going to Mama Rosa is like going back to feel-good Filipino food. It's a place where a meal isn't just a form of sustenance or a wild adventurous undertaking. Food here is distinctly Pinoy, bold, hearty, and storied.
Mama Rosa first opened in Quezon City in 1999, but shut down in 2006. What with the boom of the restaurant industry and a renewed interest in local cuisine, it seemed only fitting that owner Ticks Dula Laurel dust off her classic Filipino recipes. It has been 10 years, after all.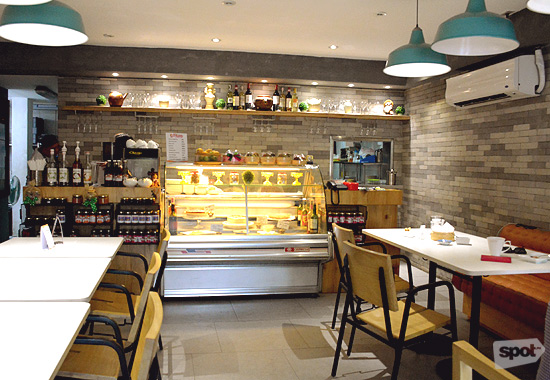 ADVERTISEMENT - CONTINUE READING BELOW
Simple, just the way we like it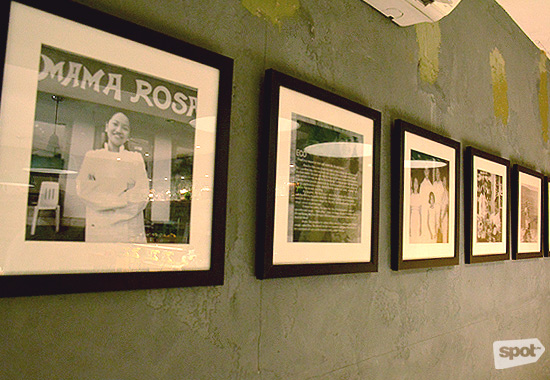 A whole lot of history on these walls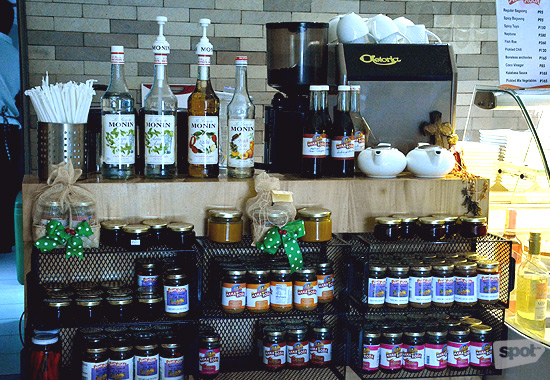 Those glorious Mama Rosa sauces
Mama Rosa the restaurant is named after Ms. Laurel's mother, and though it was Mama Rosa who taught her the ways of the kitchen, most of the dishes are her creations.
CONTINUE READING BELOW
Recommended Videos
It is impossible to leave this restaurant without feeling well-fed and well-loved. It is impossible not to eat rice. Ms. Laurel's humble new space in Kapitolyo feels like a visit to Lola's house, where there's always great food waiting regardless of the time of day.
Ms. Laurel cleverly updated her menu to cater to the times. She points at the Binagoongang Baboy (P280), a plate of bacon-cut belly shrouded in shrimp fry, petchay, and grilled eggplant. "They told me to change the name to Binagoongang Bacon!" she laughs.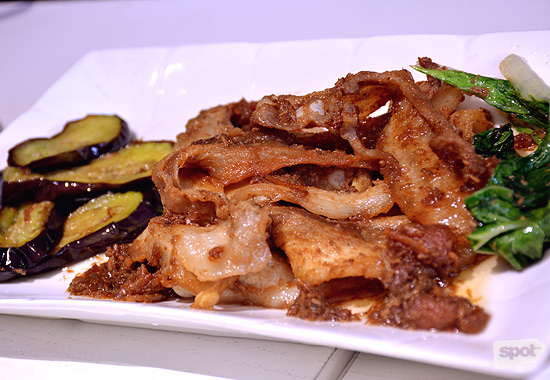 Binagoongang Baboy
Her Filipino classics are right on the money. The Lechon Kawali (P220) is crispy-skinned but tender, with laces of fat that you just want to gobble up. The Crispy Tadyang (P380), a cut of meat that could easily go awry and tough, is richly flavorful. It's air-fried, then deep-fried, developing a crackly exterior and a wonderfully soft interior. Mama Rosa is a pro when it comes to sauces—Ms. Laurel has been selling them by the jar before the restaurant even opened. Allow yourself to go crazy: The kalabasa puree is delightfully sweet and sarsa is curiously paired with a soy-calamansi-green mango dip.
ADVERTISEMENT - CONTINUE READING BELOW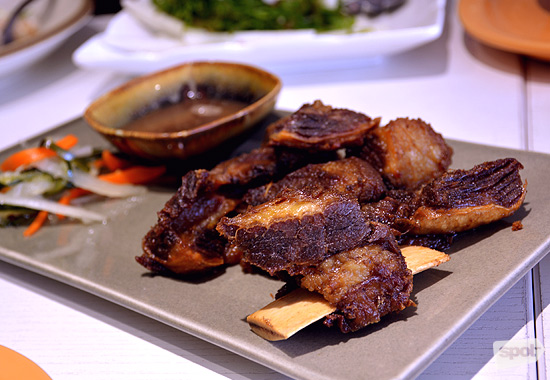 Crispy Tadyang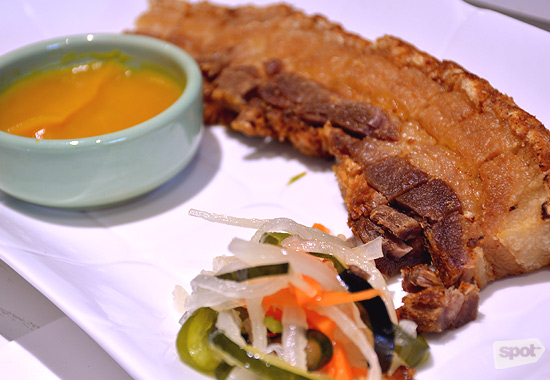 Lechon Kawali
The Dula family hails from Sorsogon, so they're oriented with the wonders of spicy food. The Bicol Express (P195) is a crowd-pleaser. It's pork-heavy, with big chunks of meat swimming in a luscious sauce made from classic coconut extract. Hardcore Bicolanos might find the heat level mellow (ask the kitchen to go higher), but it's significant enough to satisfy any spicy food lover. White mung beans are an uncharacteristic addition. Ms. Laurel recalls that a friend gave her white beans some time ago and they actually worked with her recipe. It's such a delicious revision.
ADVERTISEMENT - CONTINUE READING BELOW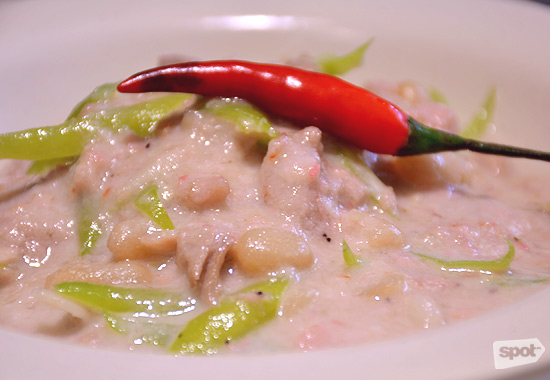 Bicol Express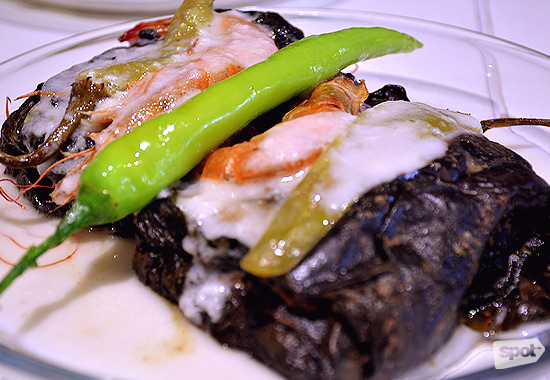 Pinangat na Gabi
Crack the finger chilies in the Pinangat na Gabi (P220) and let that fiery flavor infuse itself in this creamy package of ground meat. It's another beautiful testatment that anything with gata is good. Enjoy with either the Bagoong Rice (P180) or the Pistahan Rice (P225).
ADVERTISEMENT - CONTINUE READING BELOW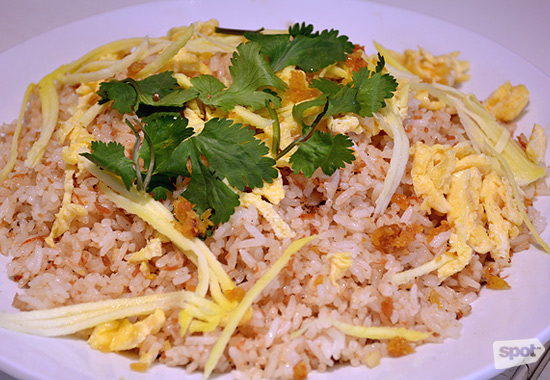 Bagoong Rice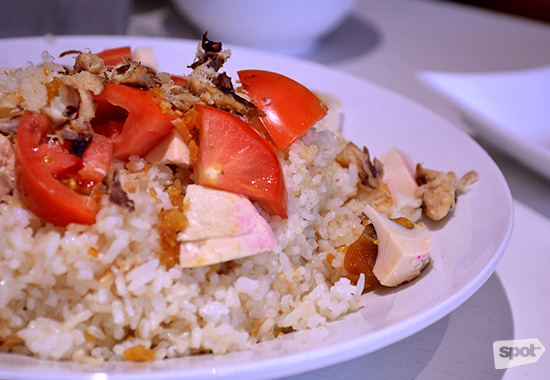 Pistahan Rice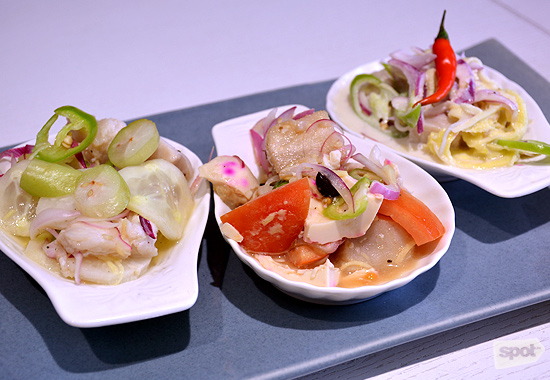 ADVERTISEMENT - CONTINUE READING BELOW
Kinilaw na Isda
Mama Rosa's menu is no bible of Filipino cuisine—only three pages long, including drinks—but everything sounds so enjoyable that choosing is quite a challenge. All three types of Kinilaw na Isda (P280) will excite taste buds, each offering a different dimension of tartness (we're partial to the well-balanced marriage of tangy tuna chunks and salted duck eggs). The Halaan Soup (P120) is a pleasant surprise—deep flavors make their way in the clear broth bolstered by slivers of ginger and clams, while you'll find new appreciation for ampalaya in the chunky Monggo Soup (P140).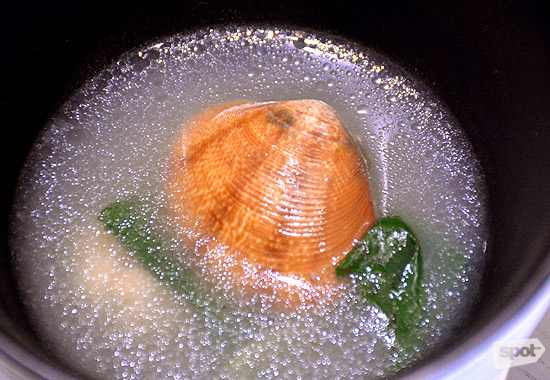 Halaan Soup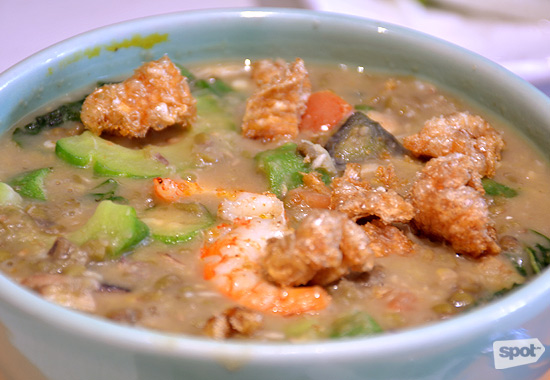 ADVERTISEMENT - CONTINUE READING BELOW
Monggo Soup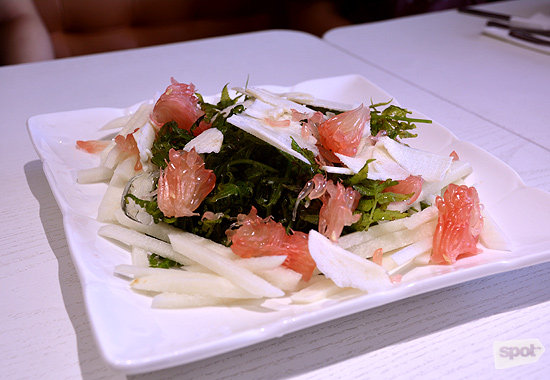 Pako Salad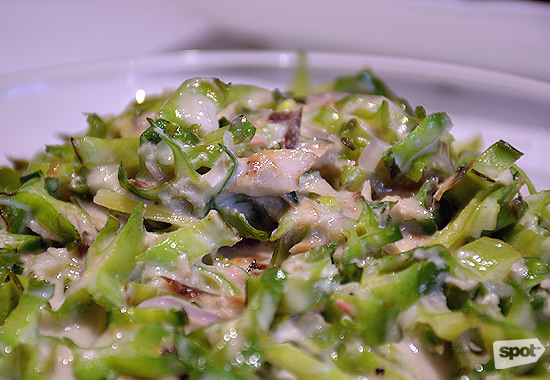 Gising-Gising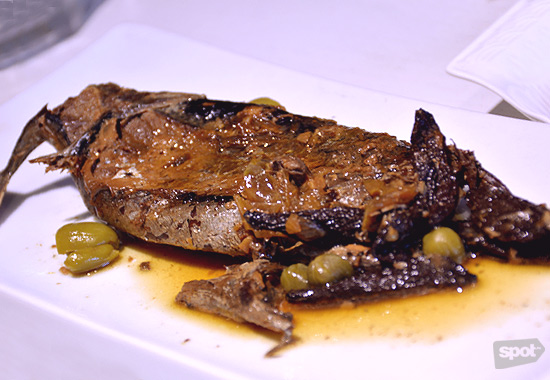 ADVERTISEMENT - CONTINUE READING BELOW
Sinaing na Tulingan
Mama Rosa's ultimate offering, however, comes out of nowhere. Well, actually, the Sinaing na Tulingan (P160) is a Batangas specialty. It's bullet tuna, patiently cooked in olive oil until kamias and capers coax brighter characteristics into the fish. If you like to experiment with garnishes, the olives on the side bring out the smashing flavor of the oil. It's a fascinating, simple dish, elegant in its nuanced profile, but so comfortingly homey. It comes with a chunky, buro-like sauce spiked with tangy kamias. The best part is that this sauce works so nicely against every other dish, too.
The perfect denouement comes in the form of ice cream (P55/scoop), which are, of course, Filipino in theme. The Calamansi is noteworthy. Citrus ingredients normally end up like sorbets, but Mama Rosa's is impressively creamy, thanks to its gata base. It highlights the sweet side of this Pinoy lime.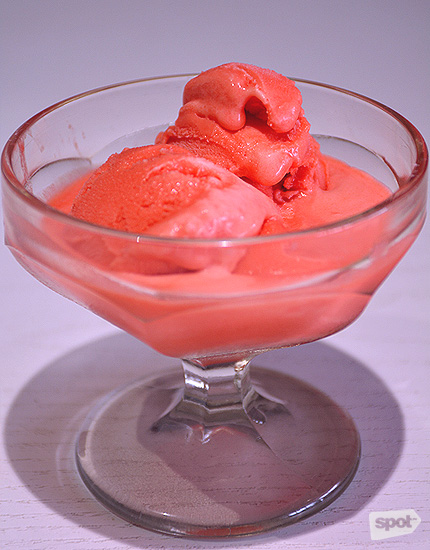 ADVERTISEMENT - CONTINUE READING BELOW
Sili Ice Cream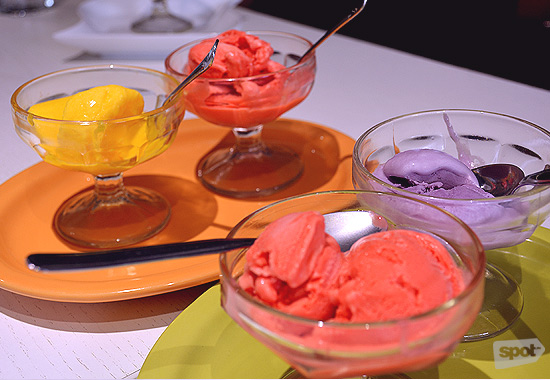 Sili, Calamansi, and Gabi. They have Salabat, too!
A unanimous favorite is the Gabi, which is an amplified version of the ube we know and love. If you're looking to shock your palate, the Sili is a bit of a revelation. The flavor greets your palate in layers—first, with a subtle nuttiness, then, there's an explosive pow and wow. It's like a little Trojan horse that sneaks up on your taste buds.
Mama Rosa. It's a sweet and modest restaurant that reminds you why it's so darn good to eat—and in here, eat well you shall.
Photos by Jadrienne Ho
Share this story with your friends!
---
Help us make Spot.ph better!
Take the short survey
Load More Stories