This Place is Cheesecake Heaven
We must talk about the Cheesecake Crepe Cake from Cheesecakes by Guy!
Cheesecakes by Guy
2/F Eastwood Mall, Libis, Quezon City
Contact: 584-3372
Open daily from 11 a.m. to 11 p.m.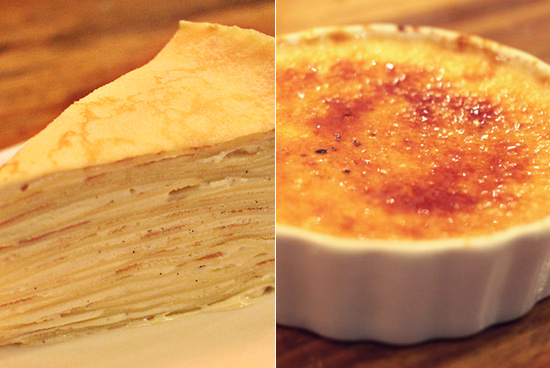 (SPOT.ph) The first time we talked about Cheesecakes by Guy, we put the spotlight on everything else on the menu besides the obvious. You go to a place named after cheesecakes for cheesecakes but you'll be surprised that everything else is pretty stellar as well. Now, we're putting the spotlight back on this revered cake.
ADVERTISEMENT - CONTINUE READING BELOW
CONTINUE READING BELOW
Recommended Videos
It's pretty hard to come across a specialty cheesecake shop in Manila. How many ways can one enjoy a cheesecake? Ah, there's aplenty! All it takes is creativity and passion. Enter Chef Gregory Guy, who maximizes the magic of cream cheese, sugar, eggs, and sour cream, offering you ways to relish this treat. He believes that more than just flavor, people want a variety of cheesecakes—which is exactly what you can count on when you visit the little nook on the second floor of Eastwood Mall.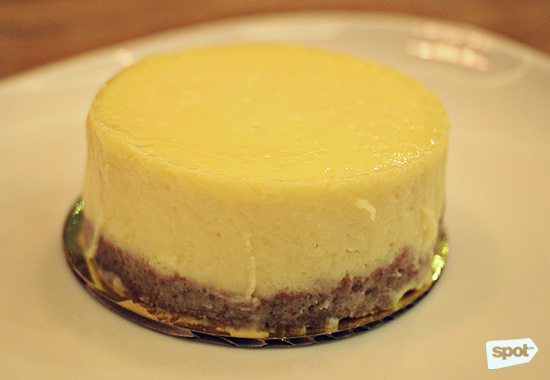 ADVERTISEMENT - CONTINUE READING BELOW
Classic Cheesecake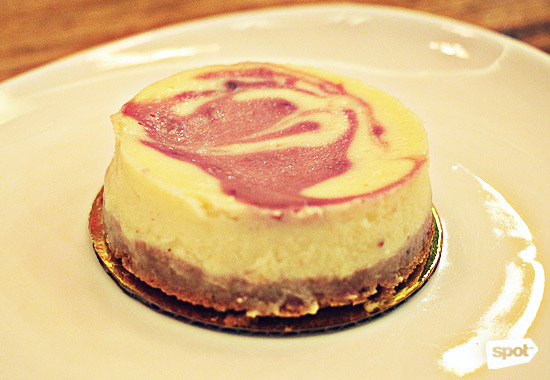 Raspberry Cheesecake
The Signature Cheesecakes (P165/three-inch, P400 to P500/five-inch, and P1,000 to P1,200/eight-inch) is what you want to start with. These babies are available in a whopping 15 flavors, but the bestsellers are lemon, raspberry, and queso de bola. The base is very light, making it a great foundation to hold flavor—and deliver it very well.
ADVERTISEMENT - CONTINUE READING BELOW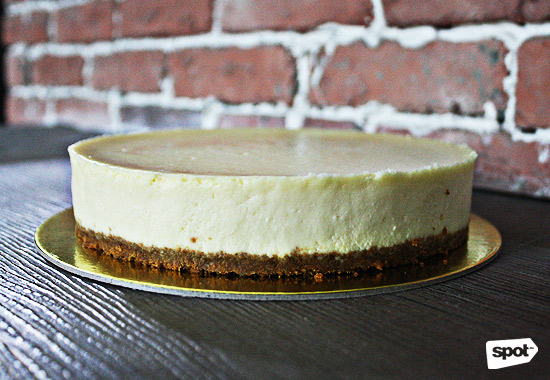 One of the newest additions to the menu is the New York Style Cheesecake (P1,200/eight-inch, P120/slice), the most decadent number in the bunch. This is one of Chef Greg's most premium and flavorful cheesecakes. It has a dense but smooth and creamy consistency. Real vanilla makes each forkful a rich and wonderful indulgence that will keep you digging in for more.
ADVERTISEMENT - CONTINUE READING BELOW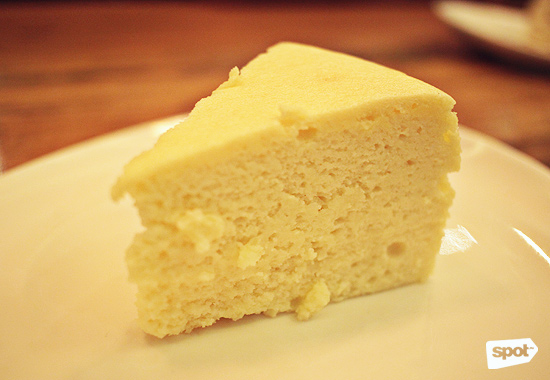 Japanese Cheesecake
He also whips up a really impressive Japanese Cheesecake (P100/slice, P400/five-inch, and P1,000/eight-inch). His take on the pillowy, mamon-like version stands out from the ones we're accustomed to—it's a little more moist, giving you an authentic Japanese cheesecake experience. Your fork effortlessly sinks into the fluffy cake—and once it gets to your mouth, it's like eating a cloud with a burst of flavor. Don Papa Rum gives each forkful a distinct vanilla flavor followed by fruity notes that disappear into thin air with every bite. Take it easy because we're pretty sure you can finish an entire cake without even trying!
ADVERTISEMENT - CONTINUE READING BELOW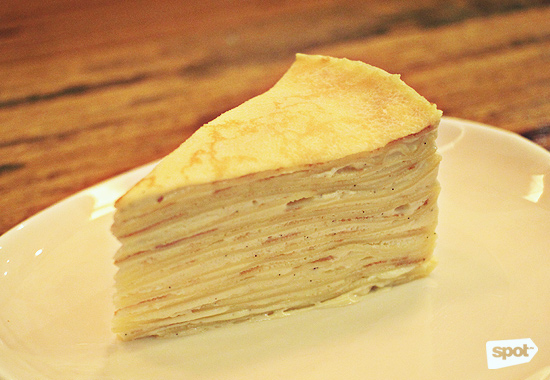 Cheesecake Crepe Cake
Cheesecakes by Guy was already serving crepe cakes before crepe cakes became a thing. The Cheesecake Crepe Cake (P120/slice, P1,200/eight-inch) consists of multiple layers of French crepe with cheesecake mousse layered in between. The result? A creamy, fluffy, and flavorful cheesecake which you can have in in green tea, vanilla bean, coffee, chocolate, and raspberry.
ADVERTISEMENT - CONTINUE READING BELOW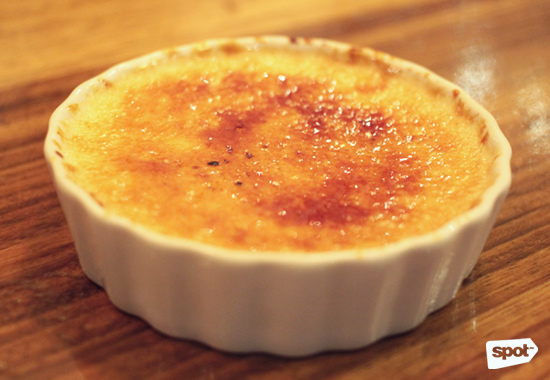 Just when we thought we've had the best of the best, Chef Greg brings out a glorious Cheesecake Creme Brulée (P100). His first rule when dealing with anything creme brulée is that the crust has to be solid and crispy, otherwise there's no point in calling it a brulée. Just as promised, there's a beautiful layer of caramelized sugar that gives the soft and smooth cheesecake-based custard a sweet contrast.
ADVERTISEMENT - CONTINUE READING BELOW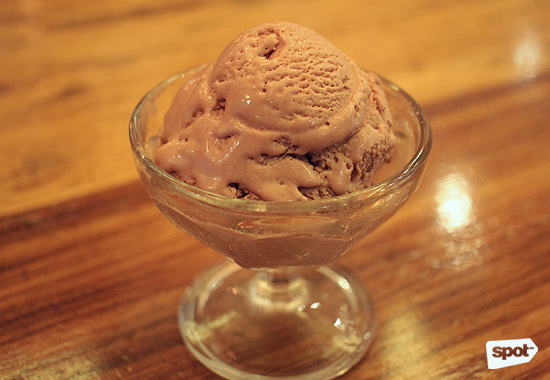 Chocolate Cheesecake Ice Cream
Chef Guy never runs out of ideas. With all the cheesecakes he whips up in the kitchen, there's surely some leftover batter, and why put it to waste? The Cheesecake Ice Cream (P95/scoop) and Milkshake (P180) are the wonderful results of an experiment. We were lucky enough to try the chocolate ice cream which is made of 65% dark chocolate from Malagos, Davao—a.k.a. the good stuff. The flavor is a bold and thick blend of chocolatey sweet and a hint of bitterness which will keep you scooping up for more.
ADVERTISEMENT - CONTINUE READING BELOW
Chef Guy's philosophy: return to basics and make them the best they can be.
Photos by Joshua Dizon
Load More Stories