FIRST LOOK: Passion by Gerard Dubois at Bonifacio Global City
This Hong Kong boulangerie will tempt you with bread, cakes, pasta, and every other dish you love.
Passion by Chef Gerard Dubois
C2 NetPark, 5th Avenue, E-Square, Crescent Park West, Bonifacio Global City
Open daily from 8 a.m. to 10 p.m.*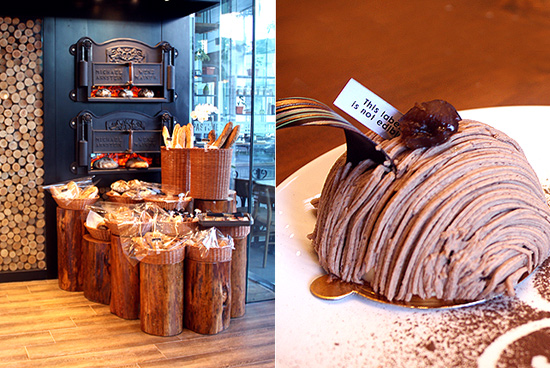 (SPOT.ph) You'll feel instantly comforted once you step inside the brightly lit premises of Passion by Chef Gerard Dubois. On one side, there's a curiously relaxing fake wood-fire oven baking faux bread—the real baking happens at the farther end—on the other, shelves upon shelves of cool knickknacks. If you've been to any of Chef Gerard's restaurants in Hong Kong, then the local franchise would feel like déjà vu. Co-owner Pamela Flores and the chef himself went to great lengths to replicate the physical experience of the brand.
The counters full of bread, viennoiserie, pastries, and savory items are an all too familiar sight. You're tempted with, at the moment, perhaps the most beautiful versions of your favorite food and you'll want to order and over-order. The prices, of course, are just as pretty.
ADVERTISEMENT - CONTINUE READING BELOW
The display of tarts and salads might be love at first sight, but Chef Florian Bompard—Chef Gerard's "eyes and ears"—who's overseeing operations till he returns to Hong Kong, tells us that the tip is to make your way towards the back. See everything, and then decide; the pizzas are deep in there, if you're looking for extra motivation. This quick survey is enough to tell you what makes this restaurant different from others. You'll see gorgeous pastas for a little over P300, pizzas for around P350, exquisite artful cakes for over P100. It's certainly competitive for this style of a restaurant—and especially in Bonifacio Global City.
CONTINUE READING BELOW
Recommended Videos
The Philippine outlet of Passion by Chef Gerard Dubois takes it cue from the original branches. Pamela tells us that apart from the interiors, the entire menu had to be the same. She points at the selection of La Palette "Passion," or ultra-thin pizzas. "These are new. They had to be tested in Hong Kong first before we can roll them out here." Chef Gerard is so particular that they even shared a story on how he made a fuss over the glass bottles for their mocktails. Apparently, the ribbons weren't tied identically—with some being left over right.
Pamela, however, insisted on the price point. Apart from their food, she wanted her customers to come back on a regular basis; her goal is to make Passion by Chef Gerard Dubois a habit instead of a "let's try" thing. "I don't want them to visit now then come back two years later!" she laughs, adding that affordability is an important come-on factor. "People shouldn't have to pay so much for good food," she explains. It's a philosophy that more people should understand.
ADVERTISEMENT - CONTINUE READING BELOW
Chef Gerard actually has a history with the Philippines. He used to work as a pastry chef for one of the hotels, and currently, he has an export business in Clark, Pampanga, where he supplies French baking essentials like puff pastry to other chefs. Passion is his passion project. And you can really sense it in the way he works so carefully.
Passion by Chef Gerard Dubois opens on Wednesday, April 6. But here's a little sneak peek at what's in store.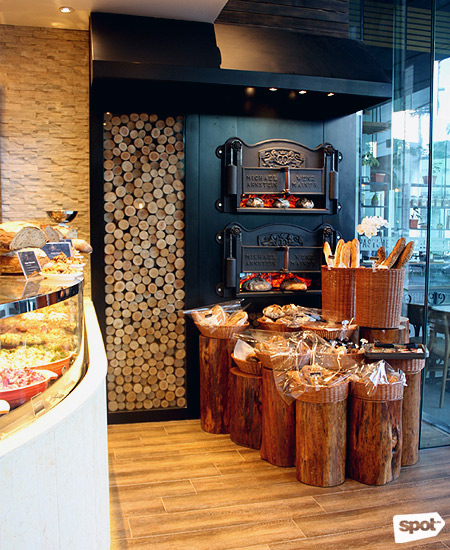 The "crackling" wood-fire oven. The restaurant is self-service (with buzzers that announce once your order is up) and it has a great grab-and-go setup.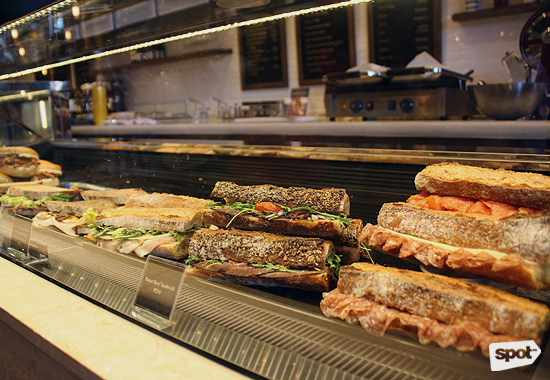 ADVERTISEMENT - CONTINUE READING BELOW
Hefty sandwiches are available in Curry Chicken (P258), Chicken Tikka (P268), BBQ Pulled Pork (P268), Brie and Turkey (P288), Roast Beef (P268), and more. It's a lovely showcase of their bread, as well.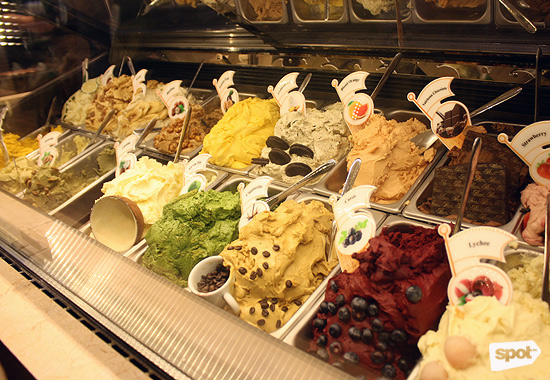 Mangoes, coconuts, and pistachios are all from the Philippines. When you order a gelato in a cup, it comes with a surprise biscuit underneath that soaks up a lot of the flavor. Some of the flavors include Green Tea, Cappuccino, Passion Fruit, Blood Orange, Lychee, Cassis, and Hazelnut.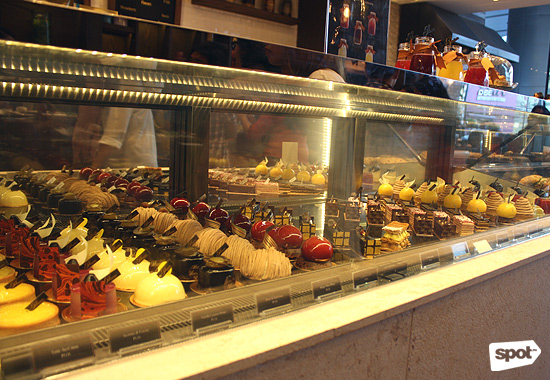 ADVERTISEMENT - CONTINUE READING BELOW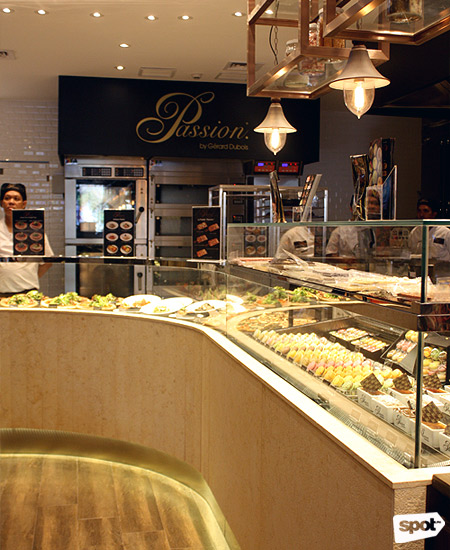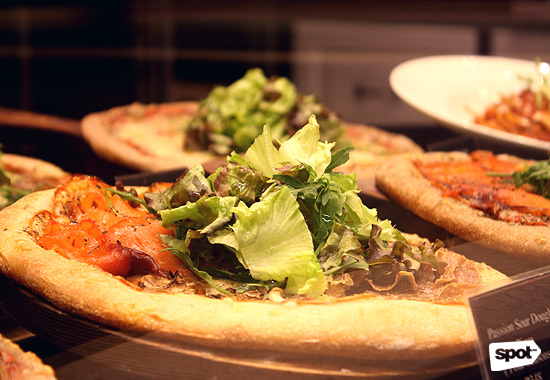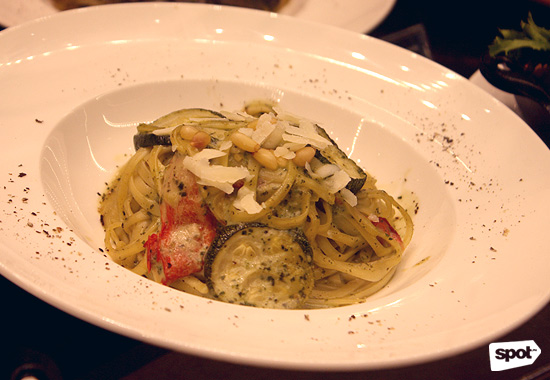 ADVERTISEMENT - CONTINUE READING BELOW
Antipasti Linguine in Pesto Sauce (P318), complete with pine nuts, zucchinis, and tomatoes. Pasta ranges from P318 to P328.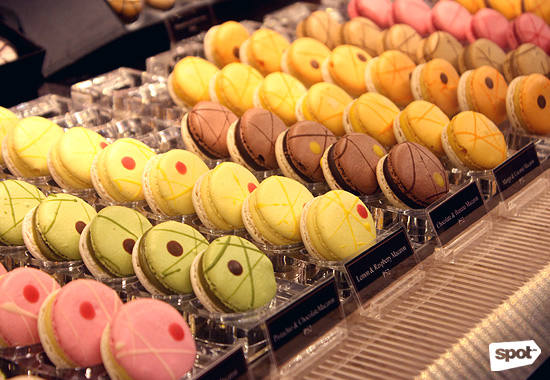 The macarons are P52.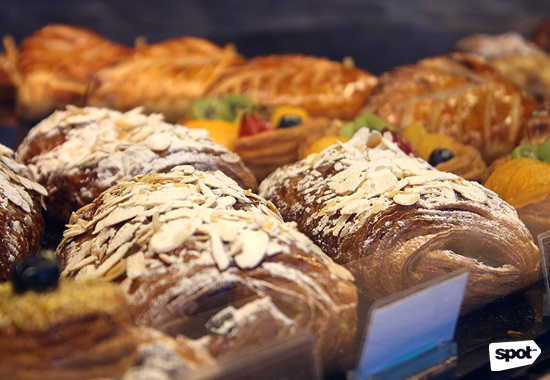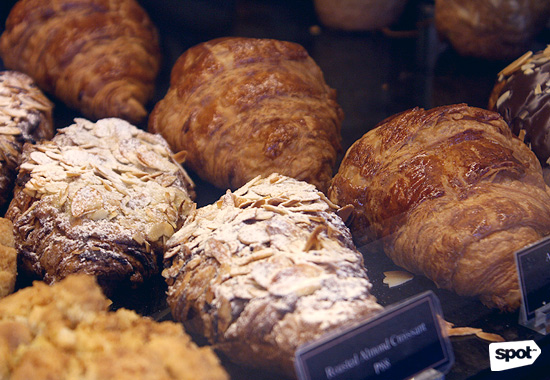 ADVERTISEMENT - CONTINUE READING BELOW
We cannot get enough of croissants. They have French Butter, Roasted Almond, Chocolate. Prices start at P72.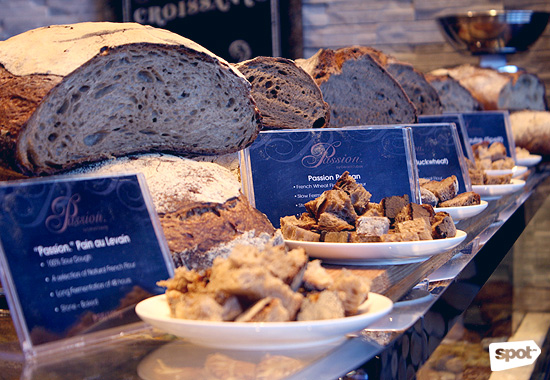 Different kinds of sourdough, which you can order by weight so you won't have to buy a whole loaf. Chef Florian tells us that they start baking at 2 a.m. every day!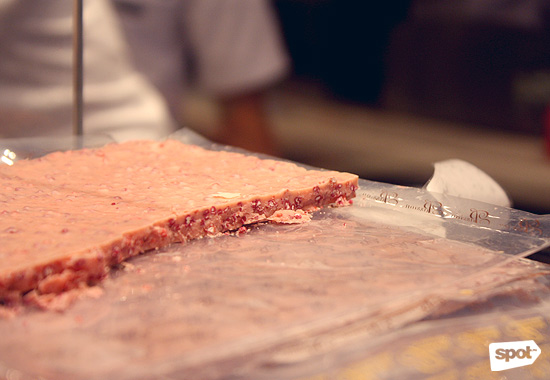 ADVERTISEMENT - CONTINUE READING BELOW
Gerard Dubois chocolate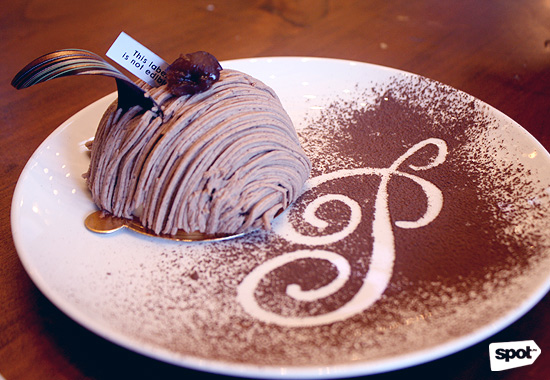 This is Chef Florian's favorite: a Mango Mont Blanc (P198). It's made of chestnut puree, vanilla cream, and mangoes—a forkful is like a taste of sweet clouds.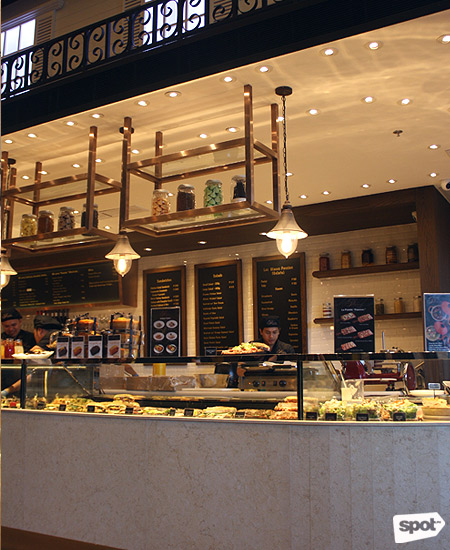 With so many options on their menu, Passion by Gerard Dubois bids for your entire day. And in this lovely setting, we might never want to leave.
ADVERTISEMENT - CONTINUE READING BELOW
*Store hours are subject to adjustments
---
Help us make Spot.ph better!
Take the short survey
Load More Stories