New Restaurant Alert: Naked Burger Cafe & Bar at Pilar Village, Las Pinas
These sexy burgers let you have them your way.
Naked Burger Café & Bar
Commercial 1, Unit 2, Pilar Development Corporation, Pilar Village, Las Piñas City
Contact: 0923-524-1084
Open daily from 12 p.m. to 12 a.m.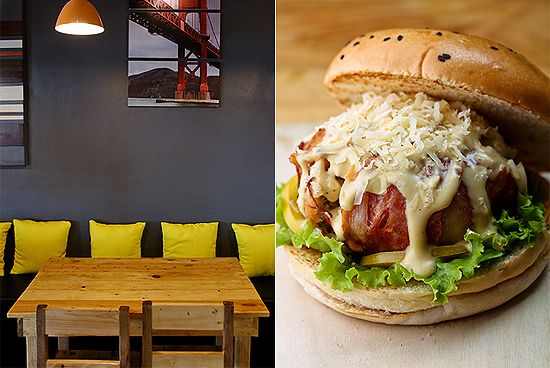 (SPOT.ph) You can't deny the charm of modest neighborhood joints. Listening about well-meaning and courageous first-timers in the food industry who start small but think and hope big is always inspiring, and it's exactly the story behind Naked Burger Café & Bar. Katelyn Curibot, her sister Kristine, and their cousin Aileen Nuguid only had a lot of grit and a diligence for research to get them started.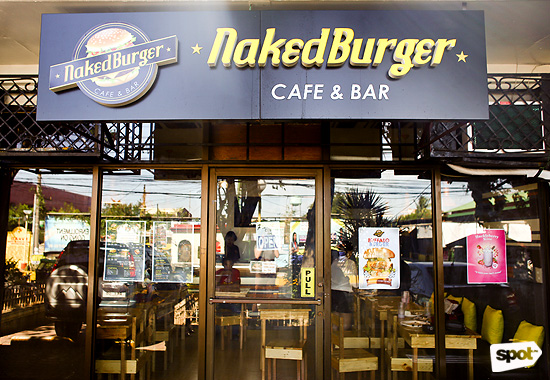 ADVERTISEMENT - CONTINUE READING BELOW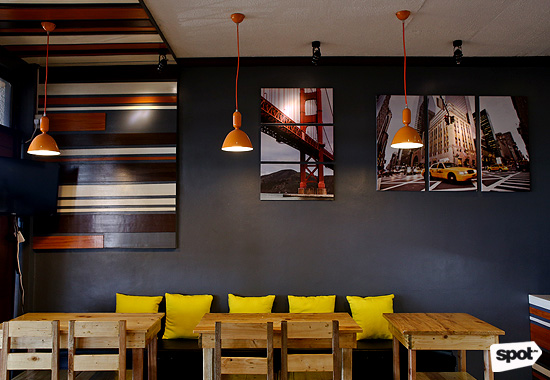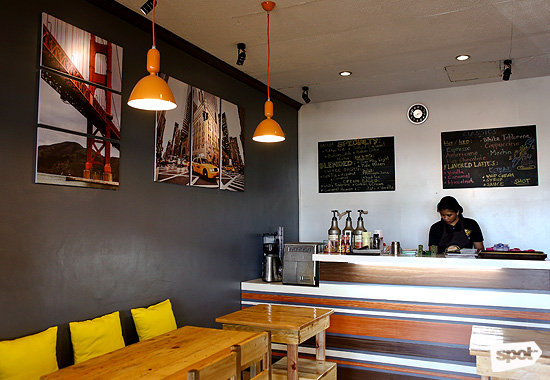 The interiors are pretty bare—no pun intended.
"We initially planned to open a coffee shop because Kristine is a barista, but we changed our plans and decided to serve burgers because we know people love it," explains Katelyn. "We didn't know anything about burgers, but we studied up a lot."
ADVERTISEMENT - CONTINUE READING BELOW
Aileen adds: "We bought recipe books, made modifications. For months, we tried and tried, cooked burgers almost every day to perfect the dishes." After noticing how some customers don't finish the bread, the trio decided to offer bun-less burgers to stand out.
Burger prices range from P120 to P290 depending on your preference: naked, in a bun, or with double patties. Each deck of meat weighs a third of a pound—just something to consider when you go for the third option.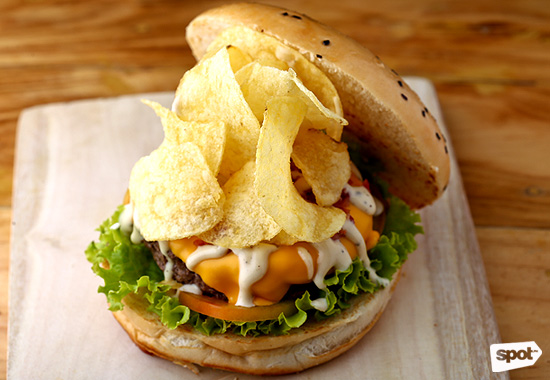 Smash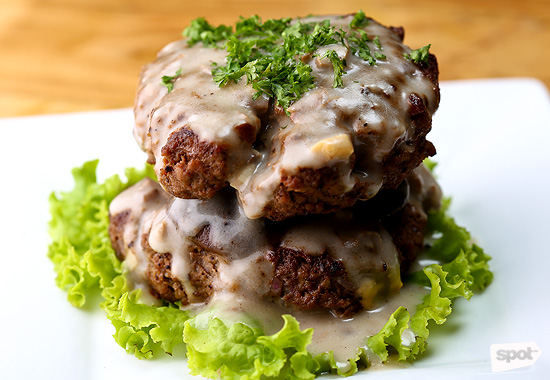 ADVERTISEMENT - CONTINUE READING BELOW
Naked Shroom
For a place that flaunts a bare burger, Naked Burger certainly isn't modest with the add-ons. For example, potato chips over the patty, garlic sauce, cheese, BLT add crunch to the Smash Burger. The best-selling Naked Shroom Burger, on the other hand, is a rich and earthy combination of two beef patties sandwiching sautéed shiitake mushrooms, cream cheese, lettuce, and tomato, drizzled with creamy mushroom sauce. It's as if the patties replaced the buns.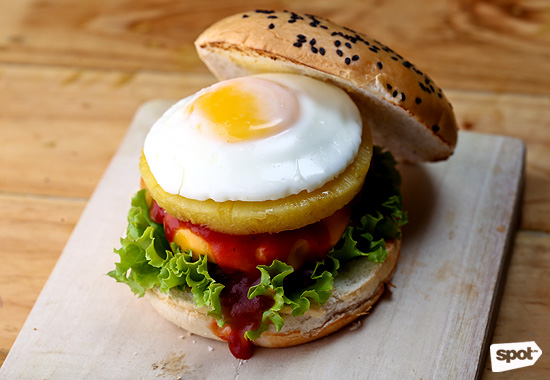 Auri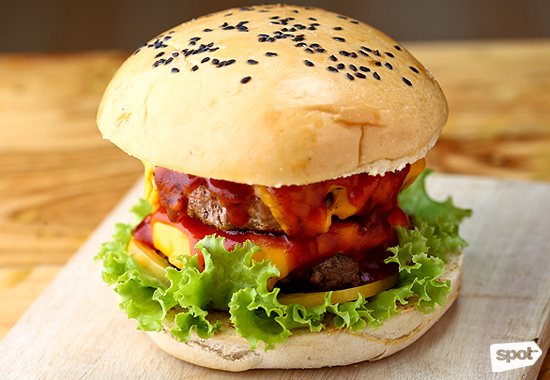 ADVERTISEMENT - CONTINUE READING BELOW
Joe's Ultimate
The girls named some of their items after friends and relatives who gave their all-out support for their endeavor. One of them is the Auri burger. This hangover cure puts together a guilt-inducing combo of beef, bacon, pineapple, egg, cheese, lettuce, tomato, and sweet and smoky barbecue sauce. There's also the Joe's Ultimate Cheeseburger, a classic option that lets Parmesan and cheddar cheeses shine.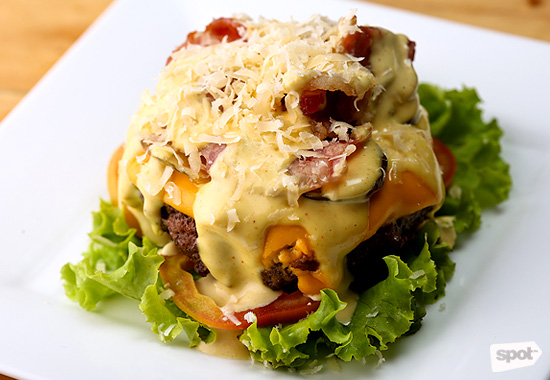 Jamie's Special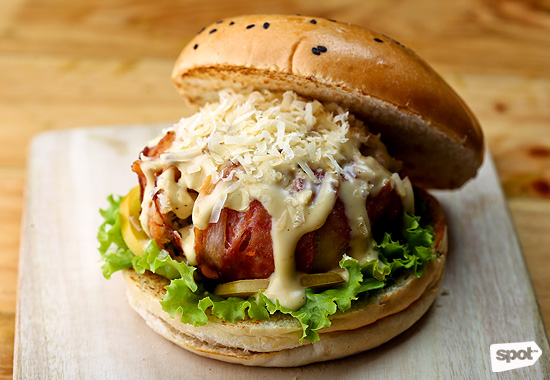 ADVERTISEMENT - CONTINUE READING BELOW
Chicken Caesar
Non-beef burgers also make it to the final selection. The Jaime's Special with honey bacon bits, cheddar cheese, lettuce, tomato, and barbecue sauce uses pork, while the Chicken Caesar Burger opts for shredded chicken breast wrapped in bacon and dressed in Caesar sauce. Rice isn't a highlighted feature, but they have a delicious crispy Ilocos Bagnet (P99 to P150), served with KBL (kamatis, bagoong, lasona) sauce.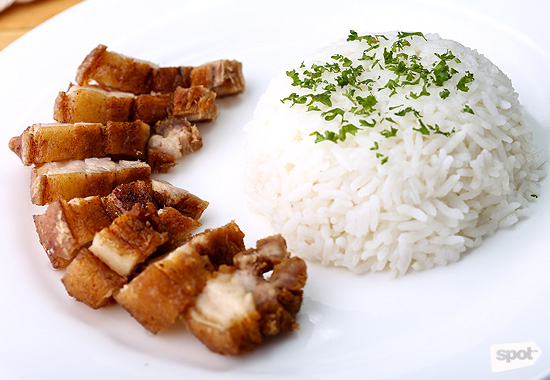 Bagnet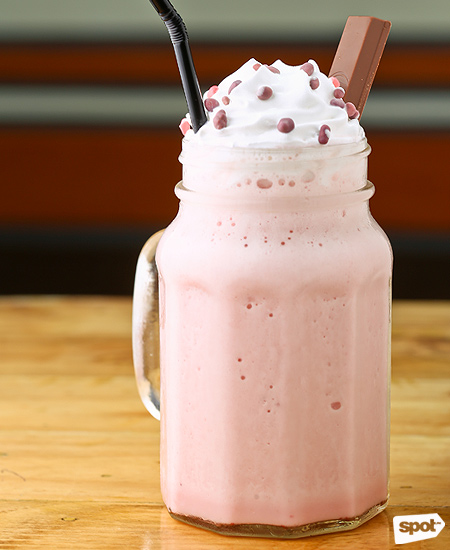 ADVERTISEMENT - CONTINUE READING BELOW
Huckleberry Kiss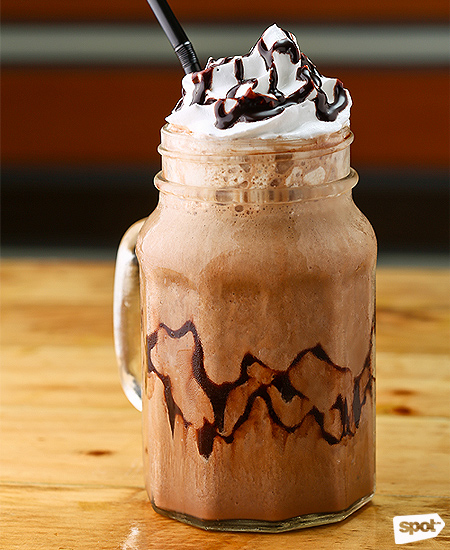 Butterscotch Mocha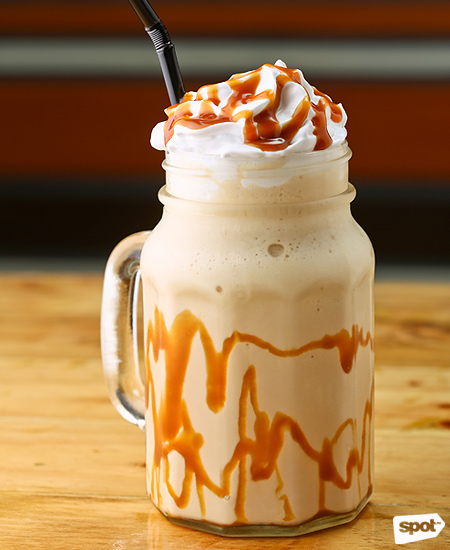 Caramel Heaven
The drinks are all by Kristine, a competitive barista who is currently based in Abu Dhabi. Specialty drinks include the Butterscotch Mocha (P120 to P130), a strong blend of espresso, butterscotch, milk, and caramel whipped cream. Sweet tooths would fancy the Caramel Heaven (P110) and the newly added strawberry-flavored Huckleberry Kiss (P160 to P180).
ADVERTISEMENT - CONTINUE READING BELOW
Naked Burger Café & Bar currently opens in the afternoon, but with families, couples, and gym rats consistently pouring in, that just might change soon.
Photos by Majoy Siason
Load More Stories