The Surprising Origin of Halo-Halo
A bit of trivia about the ubiquitous summery treat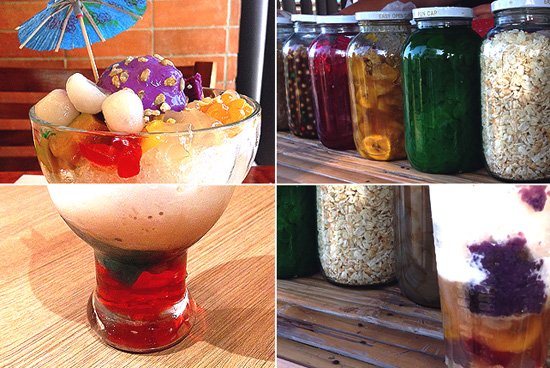 Arguably the Philippines' most popular dessert (sorbetes is another choice), halo-halo has a history as deliciously rich as its mix of flavors.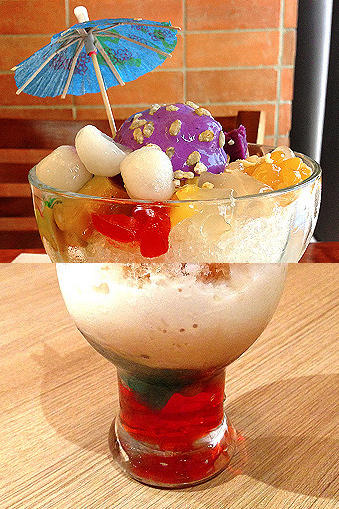 ADVERTISEMENT - CONTINUE READING BELOW
CONTINUE READING BELOW
Recommended Videos
In her book The Governor-General's Kitchen: Philippine Culinary Vignettes and Period Recipes 1521-1935, food historian Felice Prudente Sta. Maria shares a brief history of the Filipinos' favorite shaved ice dessert:
The Japanese mitsumame, literally "many beans," a favorite homeland refreshment translated into mongo con hielo by Nippon immigrants, helped bring icy refreshment to the popular market. Philippine variations climaxed in halo-halo, which adds fruit preserves and custards to the prototype. The original mitsumame was at first made with snow until the ice-shaver made its way into the Japanese Asahi company's technology.
Doreen G. Fernandez, in "Culinary Culture of the Philippines," writes that during Peacetime, the cheapest order at a mongo con hielo parlor (whose proprietors revealed themselves to be Nippon Army officers after Pearl Harbor) was mono, a glass of crushed ice with karamelo that cost one kusing, thus its name, which means "one." If the customer was willing to spend two kusings (one centavo), a jigger of evaporated milk for the mono was added. Eventually, one could order shaved ice plus any singular or other combination of halo-halo ingredients.
ADVERTISEMENT - CONTINUE READING BELOW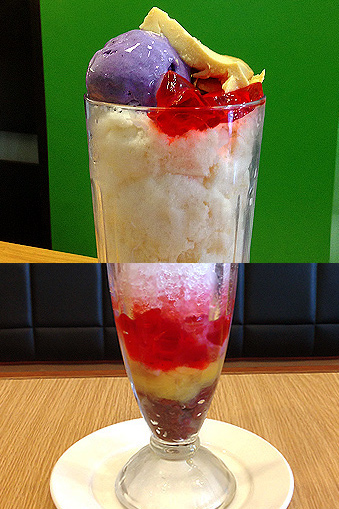 Historian Ambeth Ocampo, on the other hand, said that the very Tagalog-sounding halo-halo actually owes its origin to a Japanese sweet treat called the kakigori. Known as shaved ice in English, kakigori is similar to a snow cone in that it is sweetened with condensed milk, syrup and sweetener, but is eaten with a spoon just like the Filipino version.
ADVERTISEMENT - CONTINUE READING BELOW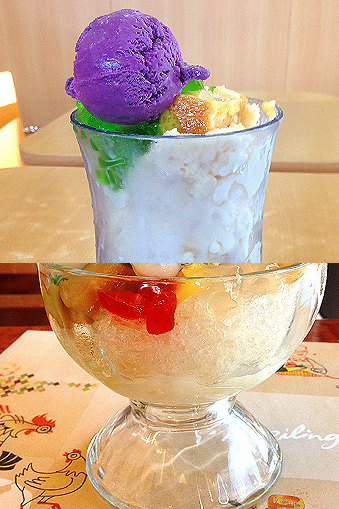 As to how kakigori arrived here, the dessert was supposed to have been brought over to the Philippines by the Japanese in the period before World War II. Specifically, it was the farmers who came to the country and who modified the kakigori by adding in mongo, red and kidney beans, and even papaya into the mix.
ADVERTISEMENT - CONTINUE READING BELOW
Read the full article, "Halo-Halo: The Surprising Origin of Philippines' Beloved Dessert" on Filipiknow.net. Minor edits were made by the SPOT.ph editors.
Photos from the SPOT archives
Also read:
Halo-Halo: The joy of the mix-mix
Top 10 Halo-Halo in Manila (2014 Edition)
Load More Stories