New Restaurant Alert: Toast Manila at Hoover Street, San Juan
Wake up and smell the bacon (and eggs, and tapsilog, and burgers), San Juan!
Toast Manila
135 Hoover corner Argonne Streets, Barangay Addition Hills, San Juan City
Contact: 0917-510-1488
Open daily from 7 a.m. to 10 p.m.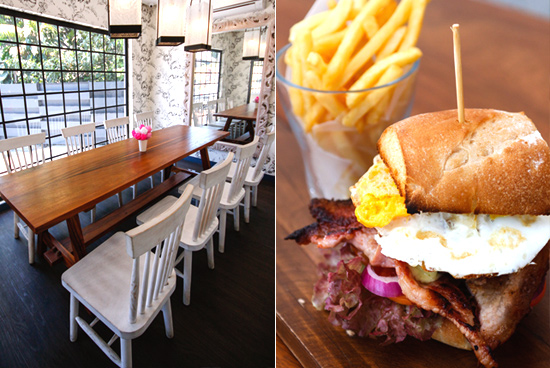 (SPOT.ph) Riz Villanueva doesn't need a culinary degree to prove she's legit. When she started cooking, she had to please the toughest critics out there—kids.
Her family owns Bannister Academy in Quezon City. When the students' parents complained that their cafeteria wasn't serving healthy and tasty meals, Riz stepped in. "I had to look for recipes that kids will like, but that are also healthy," she explains. "I actually got a lot of recipes from Yummy magazine! The Bolognese sauce I make is from Yummy. I just omit the wine since I'm making it for kids."
ADVERTISEMENT - CONTINUE READING BELOW
CONTINUE READING BELOW
Recommended Videos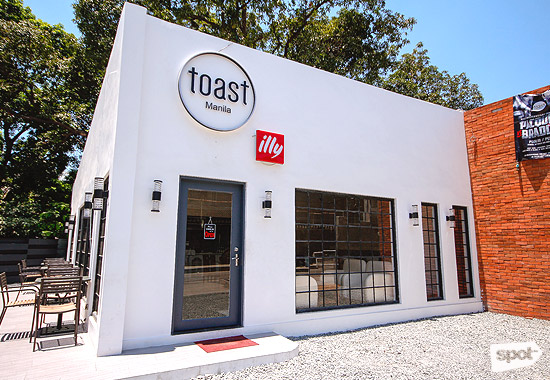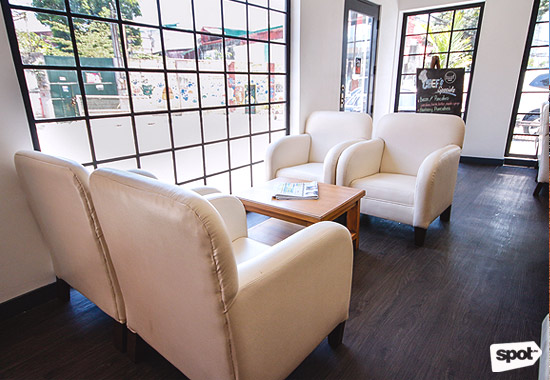 ADVERTISEMENT - CONTINUE READING BELOW
Breakfast is always best with natural light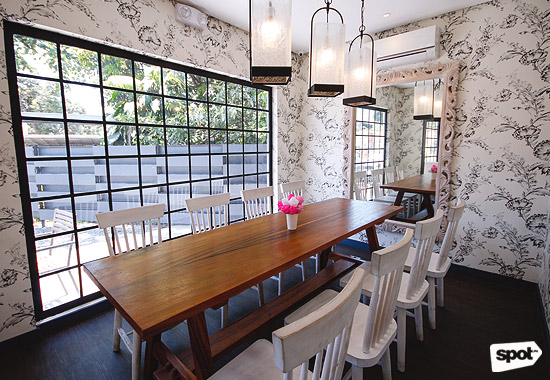 Family table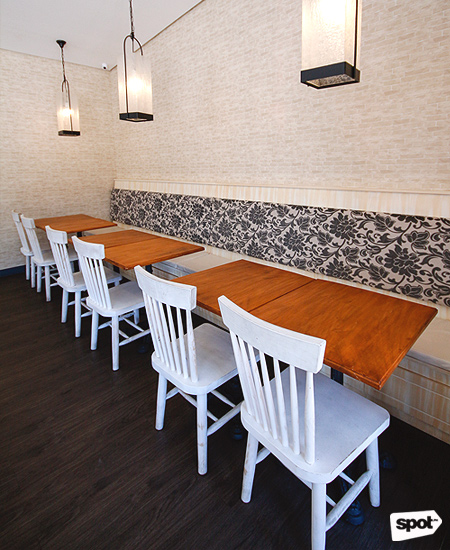 ADVERTISEMENT - CONTINUE READING BELOW
Now aren't we lucky it didn't become a smokehouse?
Soon, after rave reviews from both students and their parents, Riz's own folks encouraged her to open her own restaurant. Toast Manila, however, wasn't the original plan. She and her partners were supposed to open a smokehouse, which is the perfect supplement to the carwash next door (Station Five Automotive), which her boyfriend Toby Cocencio owns. They backed out though, and she was left with a restaurant full of equipment. Since she didn't know anything about smoking meats and barbecue, Riz decided to go with what she knows and loves: breakfast.
She exclaims, "I can eat breakfast all day! It's my favorite food!" She then changed the look of her space to match the new concept and proceeded to alter the menu according to her vision. Her bestsellers are hearty, calorific dishes favored by her regulars— from carwash customers passing time to the elderly Chinese residents playing hooky from the watchful eyes of their kids ("Bawal sa 'yo yan, Ma!").
ADVERTISEMENT - CONTINUE READING BELOW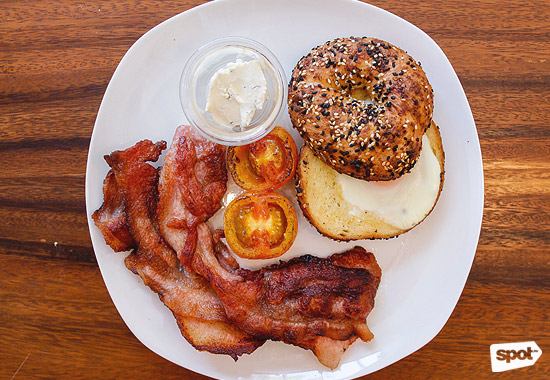 The American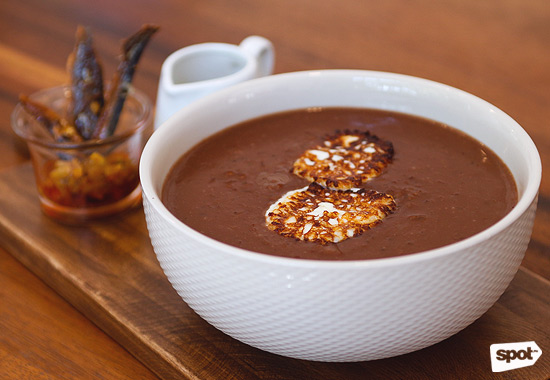 ADVERTISEMENT - CONTINUE READING BELOW
Champorado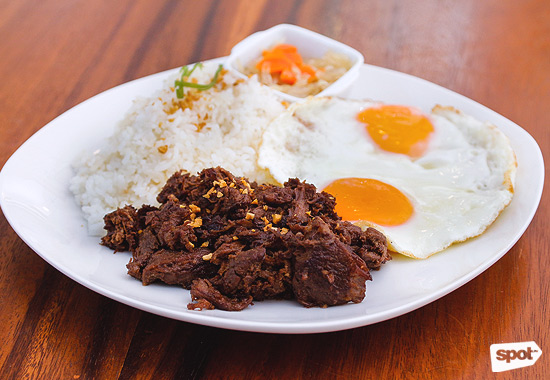 Tapsilog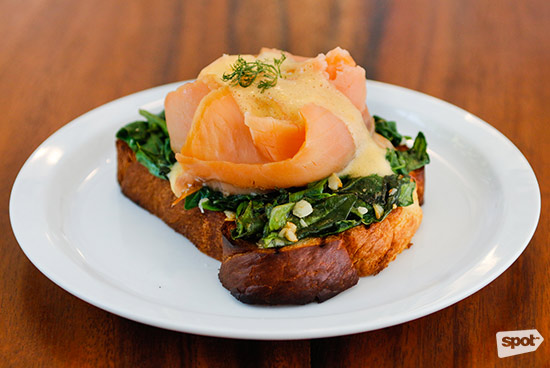 ADVERTISEMENT - CONTINUE READING BELOW
Norwegian Breakfast
Like everyone in the world, Riz clearly loves her eggs, and it shows up all over her menu. The American (P350) is a filling take on breakfast. It's made up of thick-cut bacon, a poppyseed bagel with an egg baked into it, and a dollop of herb cream cheese. For the Pinoy alternatives, the Tapsilog (P250) has our vote. The tender marinated brisket is just the right side of sweet, sour, and garlicky. No vinegar is served because none is needed.
We notice that Toast Manila has quite a diverse bread selection (Riz has a supplier who makes what she needs). For her Breakfast Burger (P320), she uses a thick baguette to hold up the beef patty, bacon, fried egg, tomato, and onions. On the other hand, she favors brioche— and rightfully so—for the Grilled Cheese and Tomato Soup (P250). The Swiss cheese and onion marmalade combo is a classic, with the tartness from the tomato soup cutting down the richness.
ADVERTISEMENT - CONTINUE READING BELOW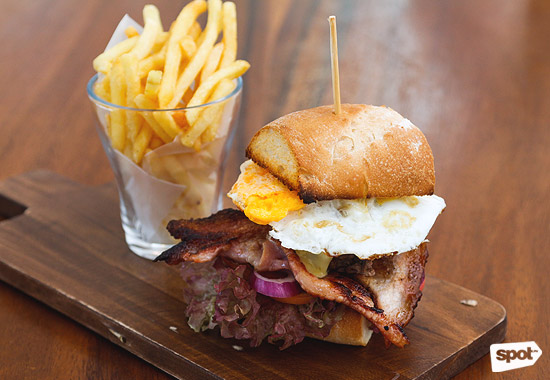 Breakfast Burger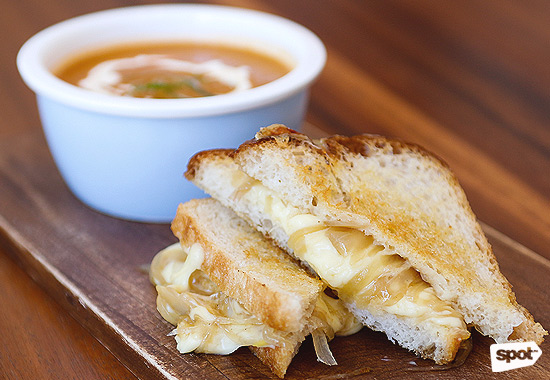 ADVERTISEMENT - CONTINUE READING BELOW
Grilled Cheese
However, being the responsible cook that she is, Riz makes sure to include some healthier options in her menu. The Norwegian (P380), or layers of smoked salmon, spinach, and poached egg over brioche, is flavorful without the potential heart attack. She also offers salads and muesli for those watching their weight, cholesterol, or both.
The best way to end a meal at Toast Manila is with the Baked Bread Pudding (P150), which is simply flavored with cinnamon sugar and mangoes, then made extra refreshing with a scoop of vanilla ice cream.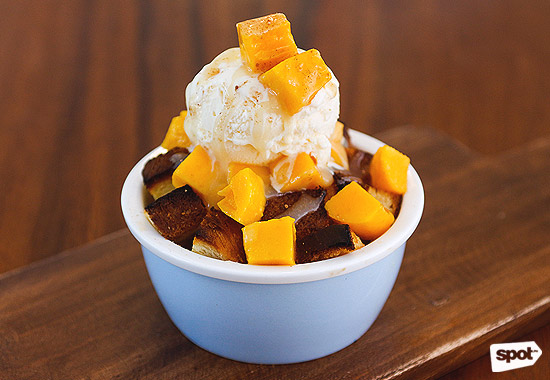 ADVERTISEMENT - CONTINUE READING BELOW
Baked Bread Pudding
Her customers always point out how ballsy she is for putting up a breakfast concept in an area notorious for its conservative food choices. However, based on the feedback she's received since they opened in January 2016, Riz knows she made the right decision. "I believe in what we're doing, and I believe in our team (Chefs Stephen Gelacio and David Lao). They really took a chance when they joined us, and I appreciate that."
Photos by Jericho San Miguel
Load More Stories