10 Things You Need to Know Before Going to the World Street Food Congress
JJ Yulo breaks down some important info and gives us a couple of very useful tips!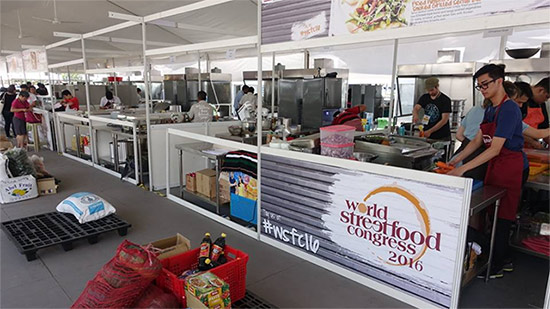 (SPOT.ph) The World Street Food Congress is upon us! Ten countries will be representing their cuisines via the humblest and most organic way—street food! One of the world's most anticipated food festivals, which will be held in Manila this 2016, will not only feature chefs from other countries, it will also be hawker haven!
ADVERTISEMENT - CONTINUE READING BELOW
CONTINUE READING BELOW
Recommended Videos
Our favorite food guru JJ Yulo shares with us the 411 plus some tips on how to make the most out of this spectacular food event.
1. It's going to be held in Manila for the first time mainly because the country is now being recognized as a culinary destination. If that isn't a good omen for our food scene, I don't know what is. (Editor's Note: The Philippines is also playing host to another important global food event, Madrid Fusion, until 2019.)
2. The brains behind the World Street Food Congress is none other than Mr. KF Seetoh, godfather of Singapore's hawker culture. This gentleman is holding the torch on high not just for Singaporean street food, but for street food around the globe and the opportunities it can present if done well. He deserves a three-isaw salute!
3. The Street Food Congress Dialogues are not free. There is a fee that covers their costs, but don't you worry—it's very well worth it!
ADVERTISEMENT - CONTINUE READING BELOW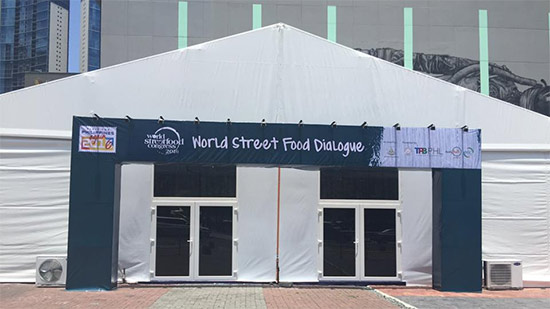 4. There are some great speakers from all over the place who will talk about everything—from the importance of preserving culinary heritage, of innovation and evolution, and of making a decent living serving food that doesn't have to be on fancy linen inside fancy, imposing rooms.
5. The OGs of food are going to grace us with their presence, like Thai Iron Chef Ian Kittichai and renowned Indonesian food personality William Wongso.
ADVERTISEMENT - CONTINUE READING BELOW
6. I know what you really want. You want to eat. You'll be happy to know that the Jamboree (this is the actual food fair) has no entrance fee! (I can hear you breathing your sigh of relief!)
7. Come hungry, because there are hawkers from all over the world: Singapore, Malaysia, Indonesia, Vietnam, Thailand, the United States, India, and, of course, the Philippines! (Lechon diva Dedet dela Fuente is waving our flag with her signature lechon specialties!)
8. Upon entry, you gotta buy chits. Yup, just like your school fair. These will gain you access to heaven by allowing you to purchase food from the stalls.
9. Thousands of people are expected and it's going to be hot. Dress accordingly and HYDRATE!
10. Finally, for those asking: The Jamboree schedule is as follows: 4 p.m. to 12 a.m. (April 20 to 22); 12 p.m. to 12 a.m. (April 23), and 12 p.m. to 9 p.m. (April 24). It will be held on the field right across Forum South Global, Bonifacio Global City (that's the building where you can find Tipple and Slaw, Marmalade Kitchen, and a McDonald's).
ADVERTISEMENT - CONTINUE READING BELOW
Photos from WSFC's official Facebook page
Load More Stories