FIRST LOOK: Salvatore Cuomo at Uptown Bonifacio
SPOT.ph gives you a sneak peek at one of the best Italian restaurants in the world.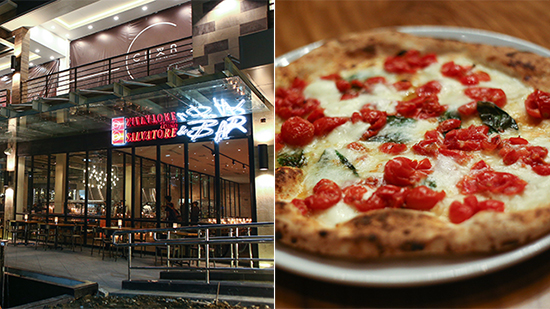 (SPOT.ph) The world's best pizza maker is here and he's manning the wood-fire oven at Salvatore Cuomo, which is set to open on June 2. He is Makoto Onishi and he won the top spot for best pizza at the Naples Pizza Festival in 2003 and 2006.
The pizza is one of the prized offerings by Salvatore Cuomo, who is dubbed "Grand Chef" in Japan. In fact, the restaurant is one of few that has actual pizza certification (yes, there is such a thing). It's called the D. O. C., or Denominazione di Origine Controllata, an authentication usually found on bottles of Italian wine. Only marinara and margherita pizzas can be certified and the requirements are pretty rigid—from where it's being baked to where the ingredients were sourced (specific places in Italy, of course), to how it's cooked.
The celebrated chef, who's fresh from landing the Guinness Book of Records for creating a two-kilometer-long pizza, is combining his concepts for the 475-square-meter Philippine outlet, mixing pizza with a bar and a bit of fine-dining. Partnered with the Am-Phil Group, the result is a breathtaking place that has something for everybody.
ADVERTISEMENT - CONTINUE READING BELOW
Hungry for pizza, pasta, and more? Check out our sneak peek of Salvatore Cuomo:
Also read: We have Salvatore Cuomo's opening date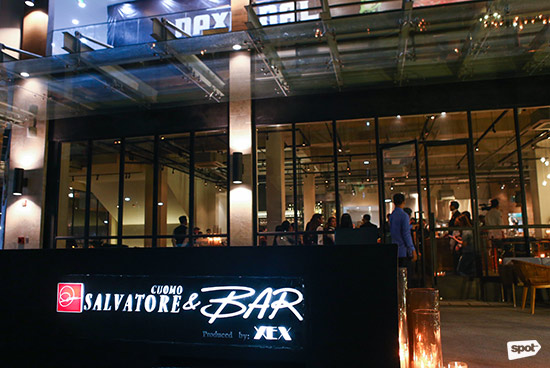 Fronting the wide space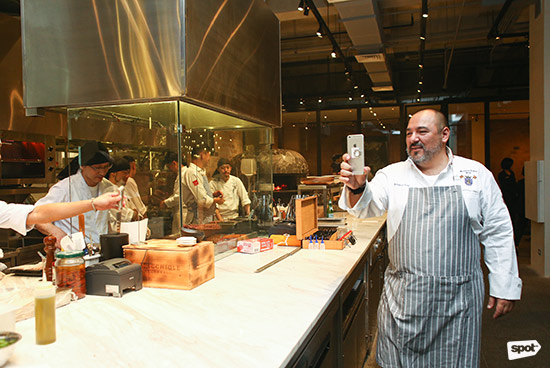 Social media master Salvatore Cuomo live-streaming the event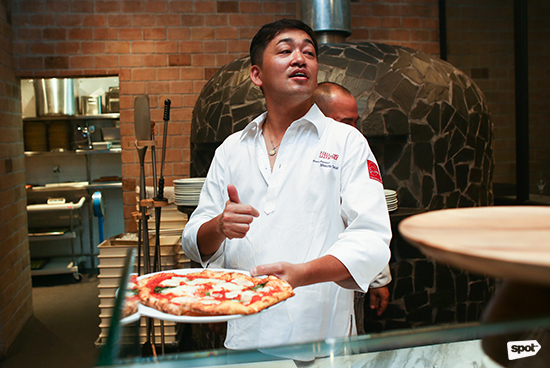 ADVERTISEMENT - CONTINUE READING BELOW
Pizza Master Makoto Onishi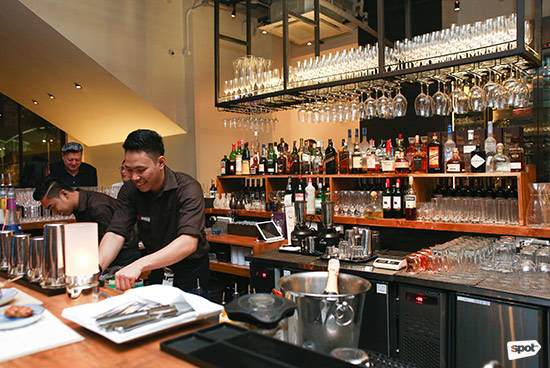 The bar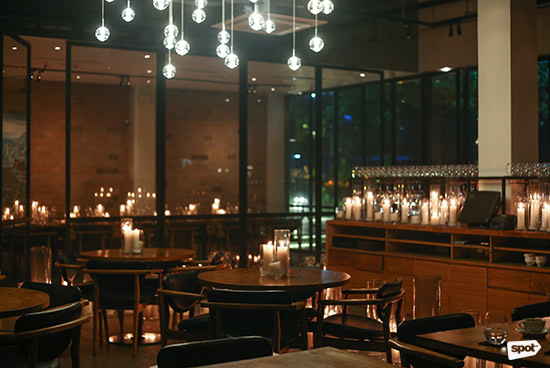 The restaurant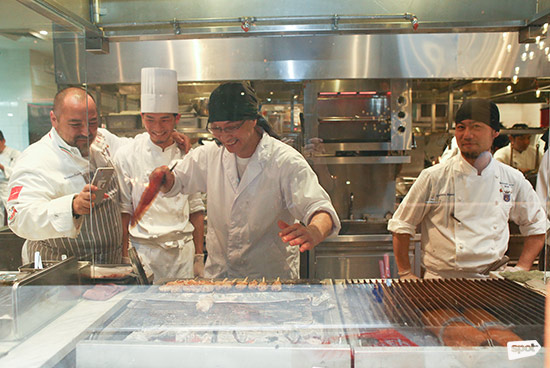 ADVERTISEMENT - CONTINUE READING BELOW
Most of the ingredients are actually imported.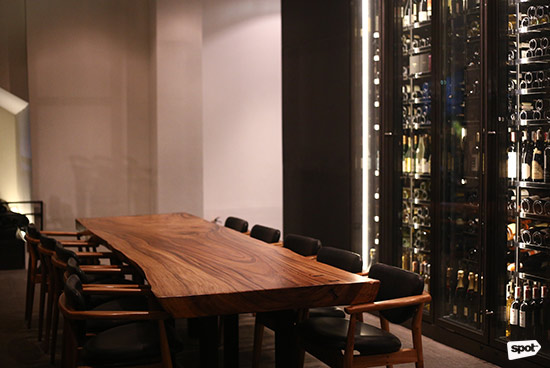 Private dining area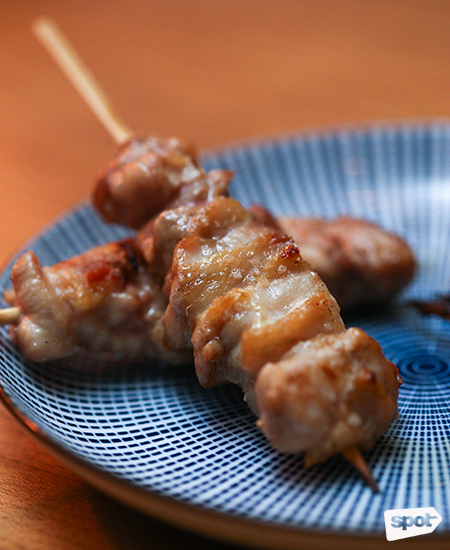 Japanese "Yakitori." This makes perfect sense: Salvatore Cuomo is Italian-Japanese and he's really set the standard for Italian cooking in Japan. The chicken has a great proportion of fat and flesh and the touch of salt really adds zing to each bite.
ADVERTISEMENT - CONTINUE READING BELOW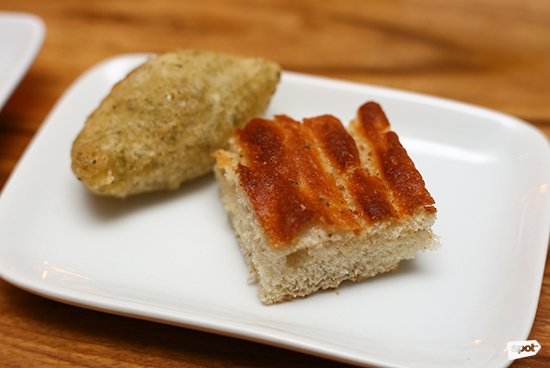 Seaweed and Focaccia breads. It comes with olive oil, but noticeably no balsamic. When the olive oil is of such top-notch quality, you don't need balsamic vinegar to mask the flavor.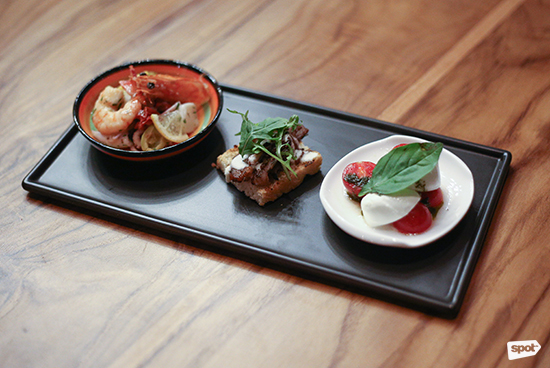 Marinated Seafood (this one is very similar to ceviche, but not as tart. The scallops are incredibly tender and perfectly cooked); Pork Crostone; and Italian Fresh Mozzarella Caprese (the tomatoes are from Japan and they have a nice, delicate, sweet taste).
ADVERTISEMENT - CONTINUE READING BELOW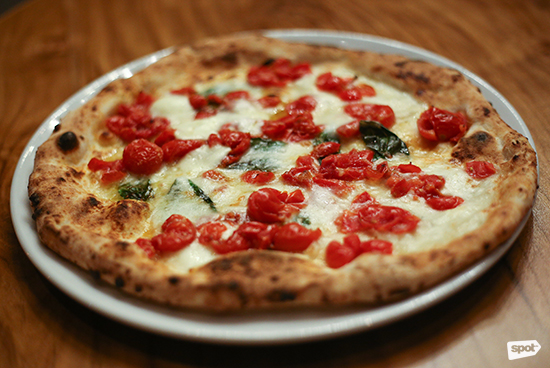 World Champion Winner Pizza. This D.O.C. pizza is essentially a margherita. Salvatore Cuomo does Neapolitan-style pizzas, which are traditionally soggier.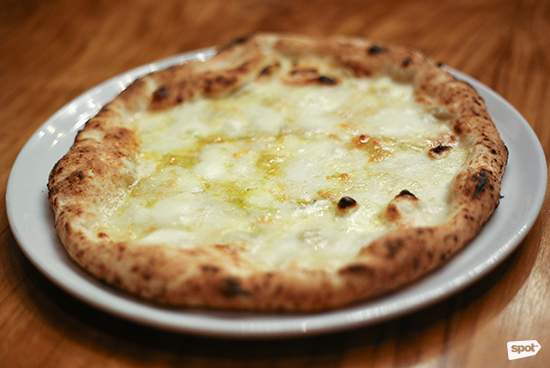 4 Formaggi. It's a crowd favorite, a delicious marriage of Gorgonzola, Parmiggiano, fontina, and provolone. The cheese flavor is perfect for those who love that sharp bite, but it also comes with a thick, imported honey to tone down the flavor. The honey is a very sophisticated layer of flavor.
ADVERTISEMENT - CONTINUE READING BELOW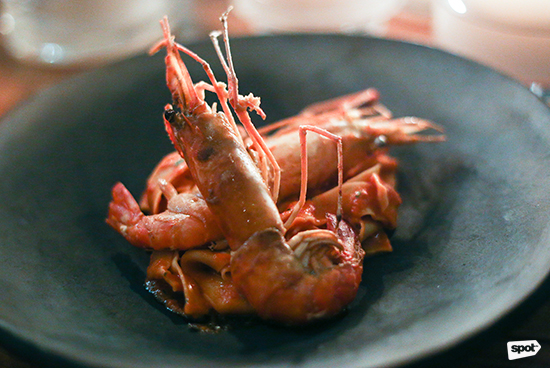 Homemade Fettucine with Scampi in Tomato Cream Sauce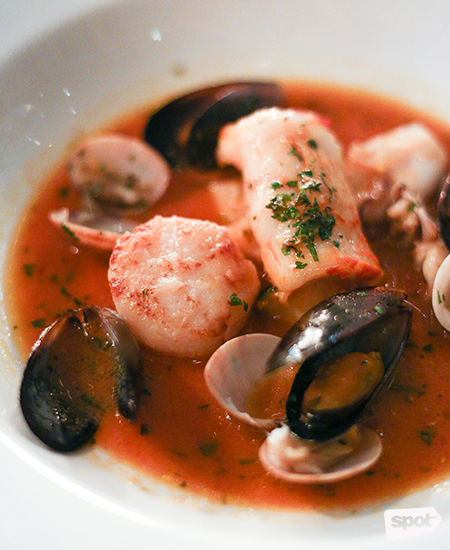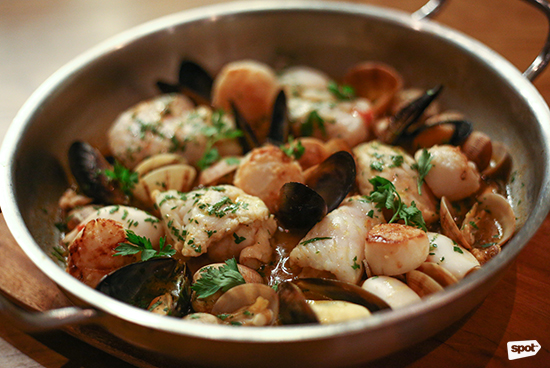 ADVERTISEMENT - CONTINUE READING BELOW
Neapolitan-Style Fish Soup. Make sure to ask for some dinner rolls because the briny flavor of the thick soup is begging to be mopped up.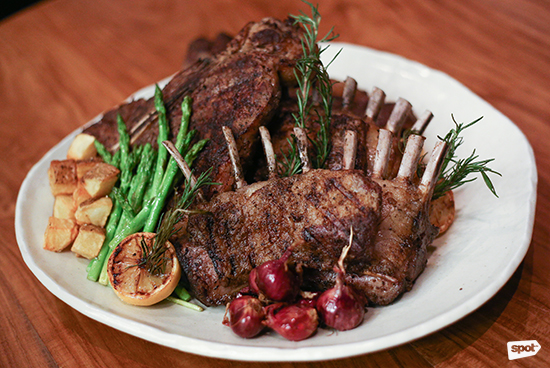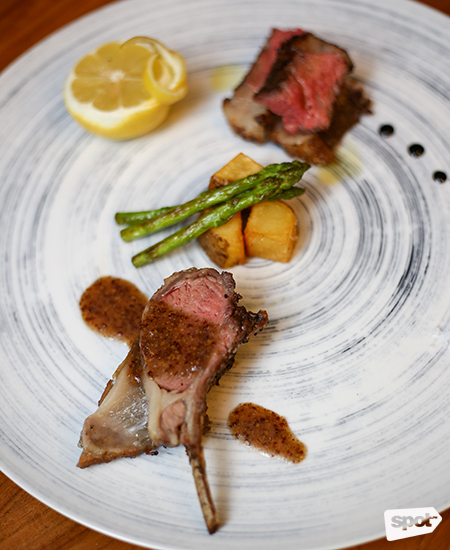 Charcoal Grilled T-Bone Steak and Lamb Chop. Look at the gorgeous shade of pink!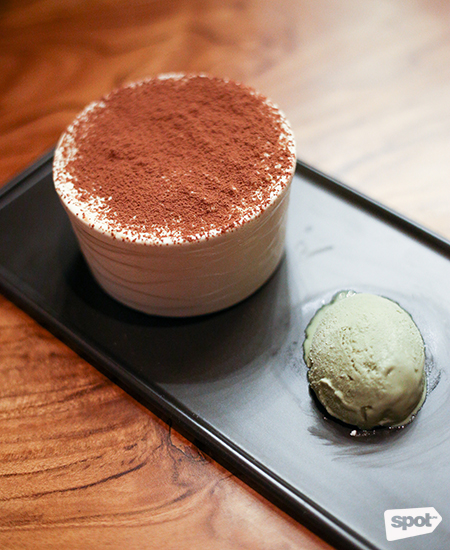 ADVERTISEMENT - CONTINUE READING BELOW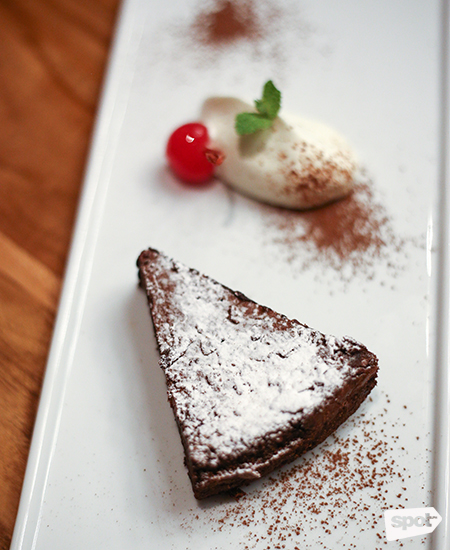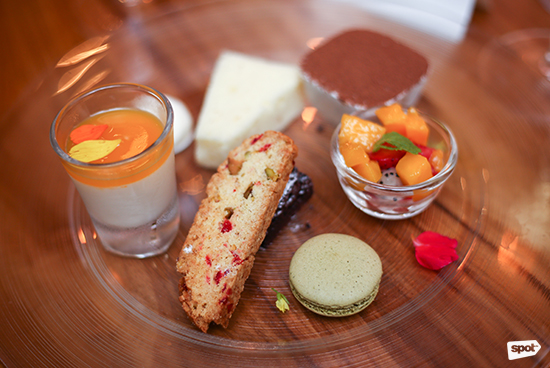 7 Kinds of Desserts Assortment served with World Champion Paul Bassett Coffee
Salvatore Cuomo is at 9th Avenue, Uptown Bonifacio. It opens on June 2.
Photos by Majoy Siason
Load More Stories