10 New Restaurants to Try in San Juan
There's more to this city than Chinese food.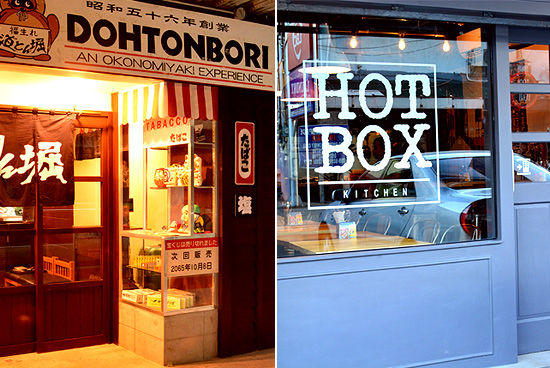 (SPOT.ph) Gone are the days when San Juan was a standby for Chinese food. Good—nay, great Chinese food is and will always be available, but this city has diversified through the years. San Juan may be the smallest city in the Philippines, but it takes you around the world with other cuisines, like Mexican, Japanese, Italian, and even Canadian. We've rounded up a new list of delicious must-tries.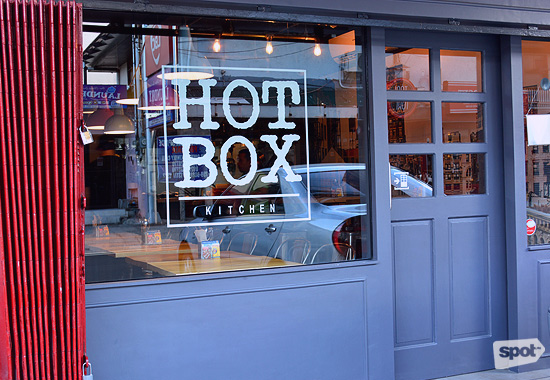 HotBox Kitchen
This sweet nook puts comforting Canadian fare in the forefront. Evan and Michelle Corby make everything themselves, including preparing their own bacon. Skipping theatrics in their presentations, the couple focuses on honest-to-goodness, real meals that are heavy on flavor and even heavier on meat. 
Must-tries: Double-Smoked Candied Bacon (P150), HotBox Burger (P365)
HotBox Kitchen is at 450C P. Guevarra Street corner Wilson Street, San Juan City. Read more about HotBox Kitchen.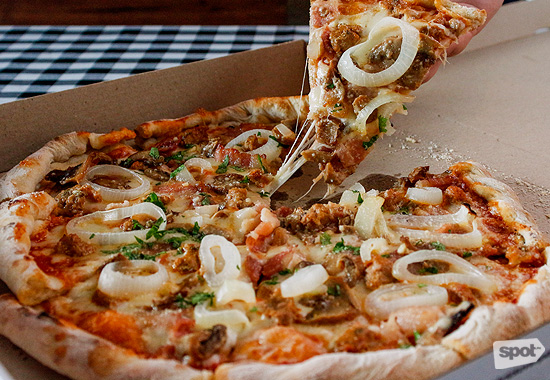 Stephen's Brick-Oven Pizza
If you haven't come across SPOT.ph's No. 1 Cheese Pizza, you should. This teeny space right next to a vintage car shop is a San Juan must. It's a passion project where the dough is made from scratch and baked in a brick oven until it gets a smoky, crispy crust. Owner Stephen Chanco quit his job to focus on his pizzeria and it paid off. He makes sure everything that comes out of his kitchen is flawless.
Must-tries: Three-Cheese Pizza (P280), Italian Job (P360)
Stephen's Brick-Oven Pizza is at 89 P. Guevarra Street, San Juan City. Read more about Stephen's Brick-Oven Pizza.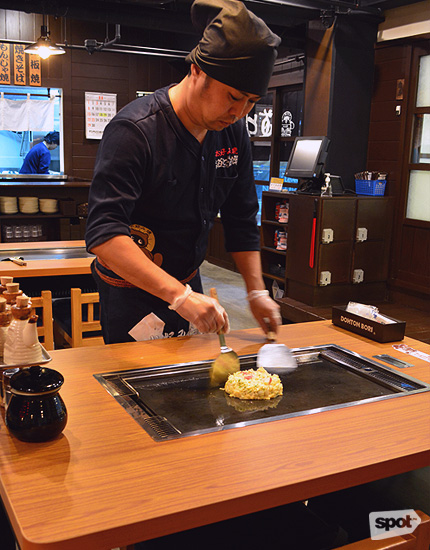 Dohtonbori
This okonomiyaki sanctuary is no longer a San Juan exclusive, but it wasn't too long ago when the then-lone branch would rack up lines upon lines of excited customers. Dohtonbori is a franchise from Japan and it offers an entertaining—not to mention mouthwatering—approach to serving Japanese omelets. Each table is equipped with a grill and a how-to card, but if you're not particularly savvy in the kitchen, you can ask the chef for guidance. That way you can Snap it, too!
Must-tries: Mixed Okonomiyaki (P290), Quattro Formaggi Pizza (P240)
Dohtonbori is at 8 Missouri Street, Northeast Greenhills, San Juan City. Read more about Dohtonbori.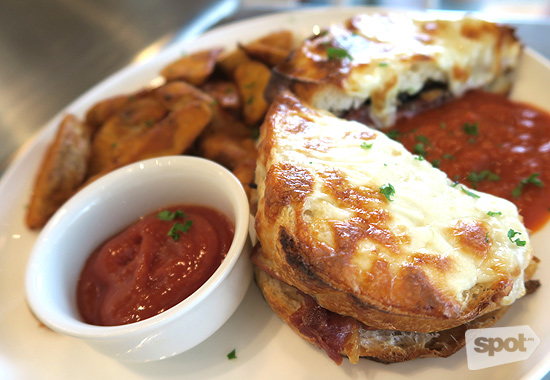 Café Sanso
This neighborhood café is named after Juvenal Sanso, one of the great modernists of Philippine art. The menu takes its cue from his Catalan roots, so make sure to enjoy their Spanish delicacies. It also follows the artist's style—offering a fresh perspective on the familiar. It's attached to museum Fundacion Sanso, so you get to appreciate both art and food.
ADVERTISEMENT - CONTINUE READING BELOW
Must-tries: Francesinha (P350), Roasted Pumpkin Cappuccino (P130)
Café Sanso is at 32 V. Cruz Street, San Juan City. Read more about Café Sanso.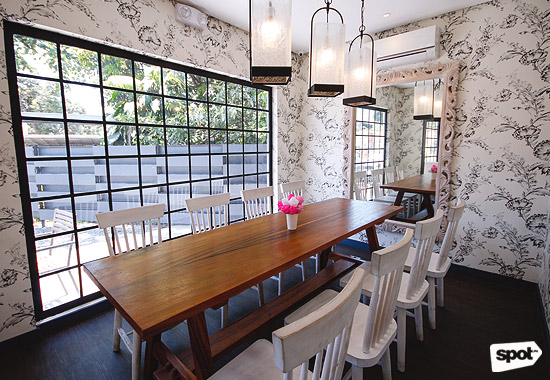 Toast Manila
San Juan certainly knows how to surprise. Enter this rather nondescript building and you'll find yourself in a lovely café that is perfect for everything, from lunch to dinner. We can't even believe that this pretty place was supposed to be a smokehouse! Owner Riz Villanueva opted for breakfast food because it is hers—and pretty much everybody else's—favorite meal of the day. She does her eggs well, and she even dedicates a portion of her menu for it.
Must-tries: Tapsilog (P250), American (P250)
Toast Manila is at 135 Hoover Street corner Argonne Street, Barangay Addition Hills, San Juan City. Read more about Toast Manila.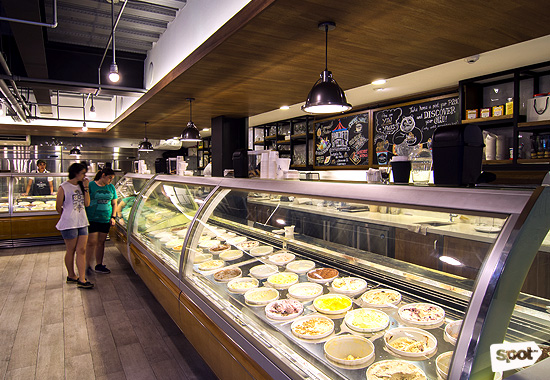 Carousel Creamery
You're definitely going to carousel through their 101 flavors. Their icy treats range from the classics to the courageous (like a Beer and Chicharon flavor). If you can't pick a fave from the dizzying selection, Carousel Creamery also offers sundae versions that allow you to put together as many as 10 flavors. Not into sweets? They have savory choices, like fries and hotdogs!
Must-tries: CONEnundrum (P750), Deadpool (P85)
Carousel Creamery is at 8 Missouri Street, Northeast Greenhills, San Juan City. Read more about Carousel Creamery.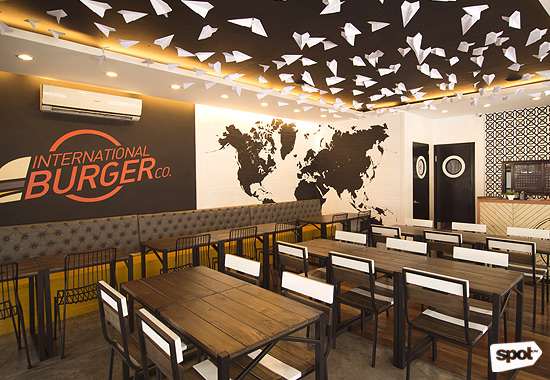 International Burger Co. 
Seven burgers, seven countries. Your passport in this hip joint is a hungry stomach. International Burger Co. takes iconic flavors from different nations and translates them to burger-y goodness. They have burgers inspired by France, America, Mexico, Korea, and, of course, the Philippines. The sammies are exceptional, but for fine folks who find themselves in a burger joint craving anything but, they have rice meals, too.
Must-tries: Classic (P280), French (P280)
International Burger Co. is at Unit 6, Citiplace Building, Jose Abad Santos Street, San Juan City. Read more about International Burger Co.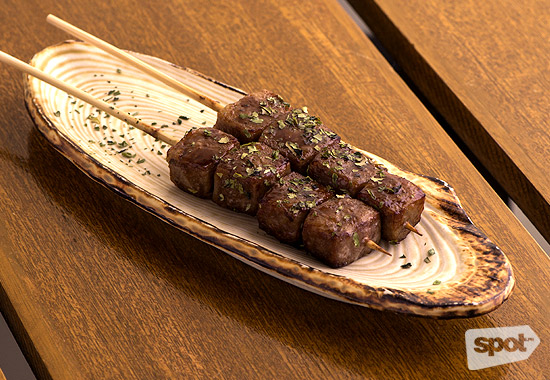 Tori Tori Kushiyaki Snackbar
Carefully crafted Japanese delicacies find themselves inside this hole-in-the-wall. Tori Tori definitely knows how to turn heads with their explosive street-side favorites, featuring everything from Wagyu skewers to eggplant. You'll also find other Japanese specialties like shisamo and noodle soups. Freshness is the highlight here and, in true Japanese tradition, Tori Tori works with top-notch ingredients and lets their natural flavors stand out. Sauce-loving Filipinos, however, will delight in their range of homemade condiments.
Must-tries: Japanese Wagyu (P125), Ika Maki (P45)
Tori Tori Kushiyaki Snackbar is at 197 Wilson Street, San Juan City. Read more about Tori Tori.
ADVERTISEMENT - CONTINUE READING BELOW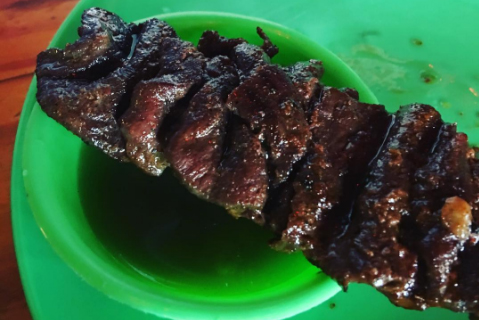 El Cabrito
El Cabrito is an offshoot of Mexican favorite El Chupacabra. We guess that makes this Promenade restaurant brother to El Hijo de Cabra then? It offers essentially the same beloved Mexican things, but with the convenience of being indoors—and air-conditioning. 
Must-tries: Carne Asada Gringas (P213), Anticuchos de Corazon (P30)
El Cabrito is at G/F Promenade Mall, Greenhills Shopping Complex, San Juan City.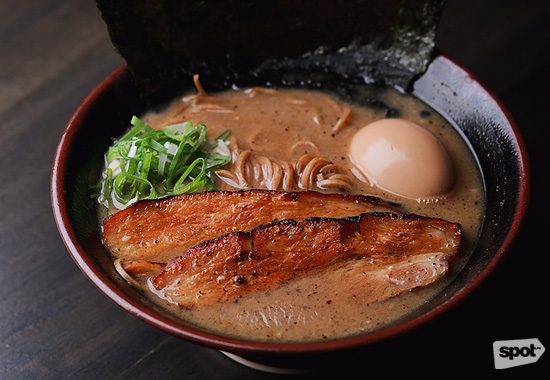 Oyasumi
Have a taste of Yokohama in this cool yet kawaii ramen joint. The noodles are made fresh and to such a precise level of springy firmness. The owners are young entrepreneurs and they dared to play around with flavors like La Paz Batchoy, Curry, and Squid Ink. Fortunately, the risks were worth it. Oyasumi is a must for carb lovers. Don't worry about the leftover broth in your ramen. Pay a small fee and they'll use that for risotto!
Must-tries: La Paz Ramen (P370), Risotto (extra P60)
Oyasumi is at 308 P. Guevarra Street corner Sea View Street, San Juan City. 
Load More Stories