FIRST LOOK: Moe's Southwest Grill at Uptown Place Mall, Uptown Bonifacio
You HAVE to try their tacos, burritos, and rice bowls.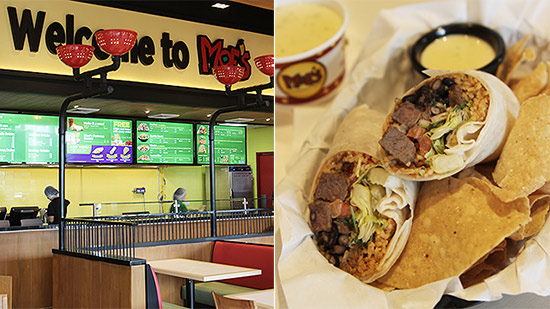 (SPOT.ph) It is quite difficult not to love Moe's Southwest Grill. This Atlanta-based restaurant may not be as popular as the other international franchises popping up in the Philippines, but there is no doubt that Filipinos would quickly warm up to their friendly atmosphere and hearty fare: burritos, tacos, nachos, rice, rice, and rice. Then, there's that P10 burrito deal they're offering from June 14 to 15 for their big opening. 
ADVERTISEMENT - CONTINUE READING BELOW
CONTINUE READING BELOW
Recommended Videos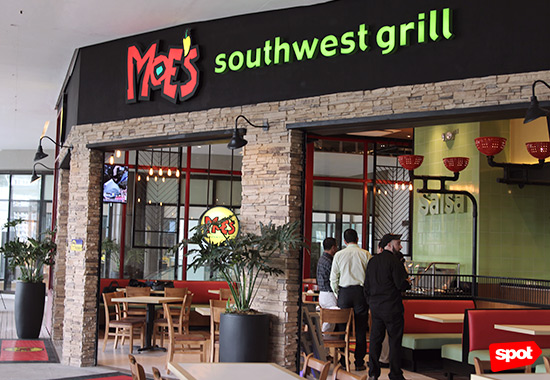 Welcome to Moe's!
Moe's was founded in 2000 by folks who wanted to spread good cheer through food. Jimmy Furst, manager of international operations, actually revealed to us that they initially planned to welcome customers with a hug. "Apparently that might present problems, so we just went with a really loud greeting when they come in the door," he narrates, laughing. That's the vibe Moe's is going for: something that doesn't take itself too seriously, except in the kitchen.
ADVERTISEMENT - CONTINUE READING BELOW
Moe's was brought over to the Philippines by The Bistro Group (Italianni's, Friday's, Texas Roadhouse, Village Tavern, Krazy Garlik, among others). It may be their first fast-casual restaurant, but the only quick thing here is the service. Everything at Moe's is made from scratch daily—from the tortillas to the chips to the guacamole. The meats are marinated for 24 hours before they're cooked and, because dishes from the southwest United States depend heavily on fresh flavors, the ingredients are sourced locally.
"We don't allow microwaves here," says Jimmy, asserting their stance on premium ingredients and prep. In the kitchen freezer, you'll find nothing but beer because frozen meats are a no-no. "It's our commitment to our guests to really have that quality experience."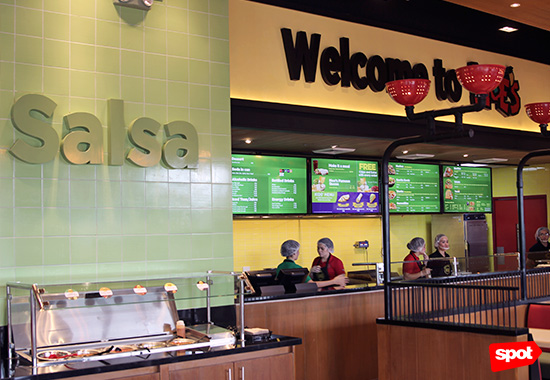 ADVERTISEMENT - CONTINUE READING BELOW
The salsa bar and the assembly line
The restaurant works like an assembly line where customers start by picking an order—burritos, tacos, nachos, et cetera—and customizing it with add-ons or, for lack of a better word, downgrades. Jimmy tells us about diners who actually opt to skip the rice in their burritos. The hot station comes first (meat and grill), then the cold (veggies and toppings), then the drinks, then the register which rings up your orders and follows up should you have any additional requests.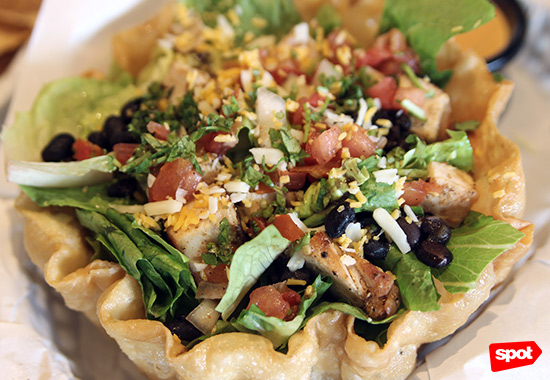 ADVERTISEMENT - CONTINUE READING BELOW
The salad (P195) comes in a deep-fried puff pastry, but you can get it in a regular bowl.
Southwestern fare is heavily influenced by Mexican culinary sensibilities. Stuff like tacos, burritos, and quesadillas tend to feature the same ingredients and a usual trap is that they taste the same but come in different forms. This is hardly the case at Moe's. Every delicious offering turns out distinctly different. And it's not just because every order is flexible.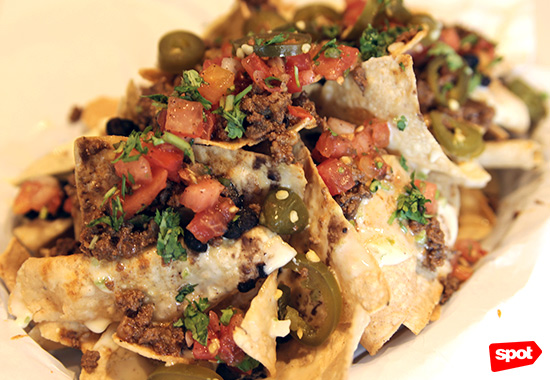 ADVERTISEMENT - CONTINUE READING BELOW
Beef Nachos
Moe's Southwest Grill maintains the original serving sizes in the U.S., which, when you bring to the Philippines, become pretty generous. The nachos form a mountain of fresh and thick tortilla chips with big slices of jalapeños, their famous queso (Jimmy refuses to tell us the recipe), a significant amount of beans, and beautiful salsa. Use the chips to dig up as much of the toppings as you can—they can bear the weight. Cilantro sneaks up with its zingy flavor, perking up your appetite for the rest of the meal—or maybe just for more nachos. The Ground Beef (P245) won't let you down.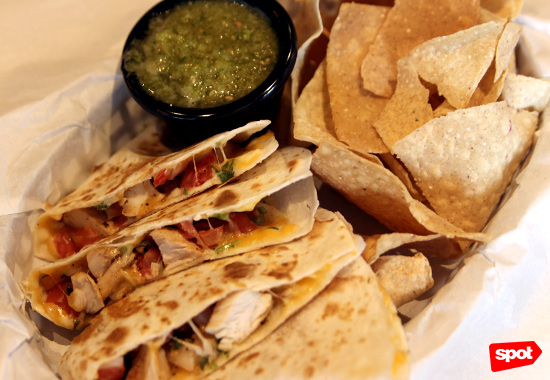 ADVERTISEMENT - CONTINUE READING BELOW
Chicken Quesadillas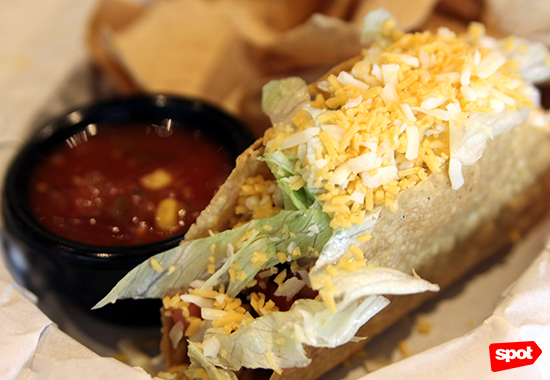 Beef Tacos
The quesadillas are as reliable as you'd expect. They're easy, crackling bites that are slightly more delicate in flavor, which isn't to say it lacks anything. It's probably the lightest option next to the salad. Get the Chicken (P245) just to marvel at how it is perfectly cooked to still be tender; it flaunts a smoky flavor on its own. If you want a hardier bite, go for the crispy corn tortilla when you order the tacos. The extra note from the corn adds something special to the filling—which is absolutely spilling out with goodness. You can't go wrong whether you choose the Chicken (P135), Steak (P175), Pork (P135), Ground Beef (P135), or Vegetarian (P125).
ADVERTISEMENT - CONTINUE READING BELOW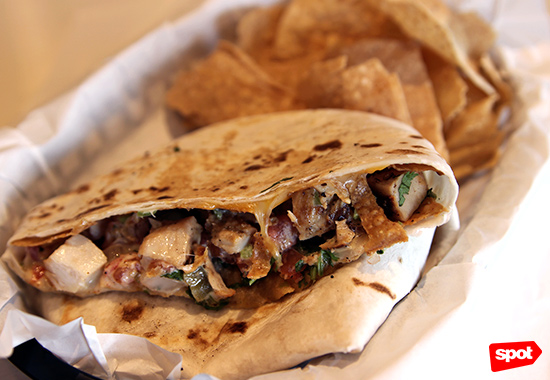 Stacks (P255 to P325)
The Stacks, however, merge both categories of wraps in one explosive dish. This geometric package houses the usual suspects of protein, queso sauce, beans, cilantro, pico de gallo, and more cheese, but they are first wrapped in corned shells before they're encased in a flour tortilla. The final touch? A brief and tender moment with the grill. What else could you want? (Actually, hold that thought because the best is yet to come.) The Stacks were originally offered as a seasonal item on the U.S. menu, but die-hard fans petitioned until Moe's relented. 
ADVERTISEMENT - CONTINUE READING BELOW
If you want to be spoiled for flavor, Moe's has a salsa bar on the side that serves as a buffet of six different ways to enhance the taste of your meal. There's the Tomato & Jalapeño, Roasted Tomato & Garlic, Kaiser, Roasted Corn & Blackbean, and Mango. The latter is made especially for the Philippine market and it's refreshing and sweet and delightful. Don't overlook the Hard Rock & Roll. It's their hottest blend, but it has a more acidic base.
Rice is an absolute must at Moe's Southwest Grill. They use the premium, short-grain Japonica variety seasoned to an exact smokiness thanks to that stubbornly classified recipe. Because Filipinos love this carb so much, Jimmy actually shares that they doubled up the serving. The extra rice (a phrase that has special meaning to Pinoys) doesn't mute the flavors at all. The cilantro once again weaves its way through the heavy blend of rice and beans, while the queso sauce works its usual magic. But whether you get the burrito bowl or the traditional burrito, nothing takes the spotlight away from the protein. 
ADVERTISEMENT - CONTINUE READING BELOW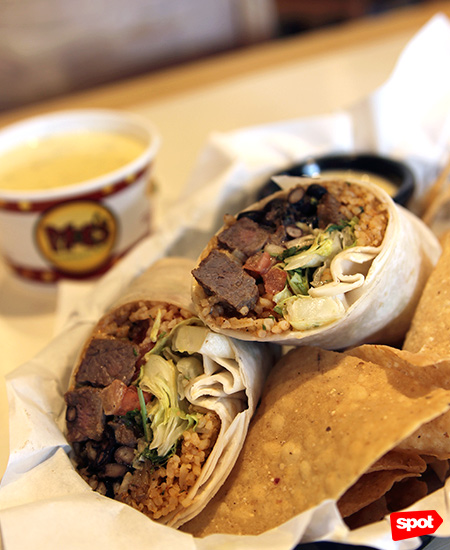 Homewrecker
In the U.S., Moe's is known for their punny dishes with pop culture references. They keep it straightforward in Manila, except for the Homewrecker (P255/junior, P295/regular), which is Moe's-speak for steak. The slices are huge and cooked to a medium rare, every piece still mouthwateringly pink in the middle. Each bite is so sinfully succulent that you won't even steal a glance towards the salsa bar. Unless, once again, you want to be treated to a spectacle of flavors.
ADVERTISEMENT - CONTINUE READING BELOW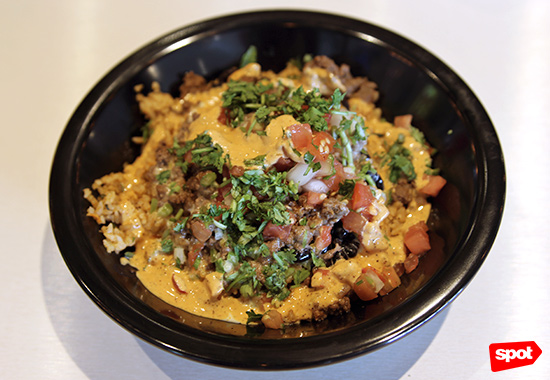 Burrito Bowl
Perhaps the most compelling of their dishes is the Pork Burrito Bowl (P245). Moe's actually uses pulled pork, which works nicely against the very generous chipotle ranch dressing. This one doesn't hold back, and you'll be wiping the bowl clean just to get every drop of that smoky goodness. This should be the homewrecker. It will test your ability to share.
ADVERTISEMENT - CONTINUE READING BELOW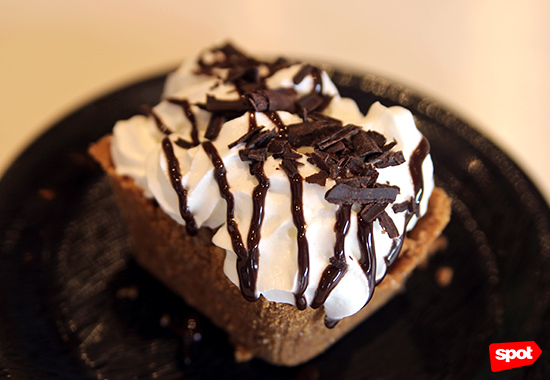 Banoffee Tart
There's only one dessert so far: a mildly sweet Banoffee Tart (P85). It is, however, enough. You probably won't have space for anything more—even if you wanted to. 
Moe's Southwest Grill is at 4/F Uptown Place Mall, Uptown Bonifacio. It opens on June 14. The P10 burrito deal is available from June 14 to 15. 
ADVERTISEMENT - CONTINUE READING BELOW
Photos by Criselda Carreon
Load More Stories