10 Yummy Places for When You Want to Hide From the World
Food is the only friend you really need.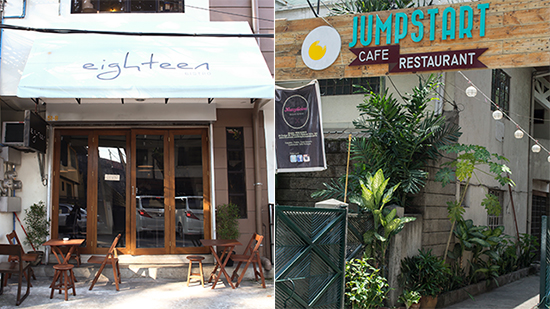 (SPOT.ph) There's something therapeutic about being by yourself. There's no one rushing you, you get to be the boss of what you want to eat, you can sit back and mull things over—from the salt level of your soup to what you want to do with your life. We're not discrediting the benefits of having a good meal with friends, but dining solo has its own appeal to it, too.
ADVERTISEMENT - CONTINUE READING BELOW
CONTINUE READING BELOW
Recommended Videos
Whether you just want to start your day on a peaceful note or you just want to enjoy a slice of cake without sharing or you just really want an afternoon off from your life, we listed some restaurants that might serve as cool, pleasant hideaways for your alone-time needs. 
Also read: 10 Coffee Spots for Hanging Out Solo in Manila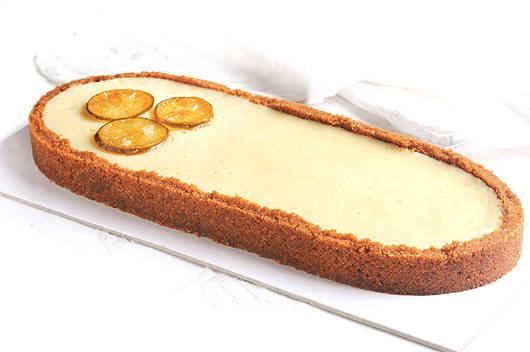 ADVERTISEMENT - CONTINUE READING BELOW
Cinq Dessert Café
You have to squint to find this sweet stop. The sign on the building might as well be invisible. Cinq keeps their facade and interiors simple, but that may be to build suspense for the food. Their intricate desserts are absolutely superb and intricate—from looks to flavor. There's nothing like a restaurant that surprises and Cinq, with their stunning French pastries, does exactly that. 
Must-tries: Aurore (P170), XXX (P70)
Cinq Dessert Boutique is at G/F CEO Flats, Canopus Street corner Jupiter Street, Bel-Air, Makati City. Read more about Cinq Dessert Boutique.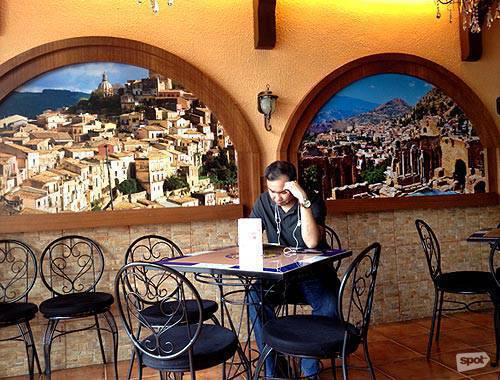 ADVERTISEMENT - CONTINUE READING BELOW
Cantina Sicilianita
Close your eyes and pretend that the Shaw traffic outside is a view of the Mediterranean Sea. The picturesque scene is all this Sicilian café needs to whisk you away to Europe. The menu is small and offered in small bites, perfect for whiling away afternoons. When you need just a little bit more time by yourself, have another order of their astounding risotto balls.
Must-tries: Arancini (P250), Cannoli Siciliani (P270)
Cantina Sicilianita is at 548 Shaw Boulevard, Highway Hills, Mandaluyong City. Read more about Cantina Sicilianita.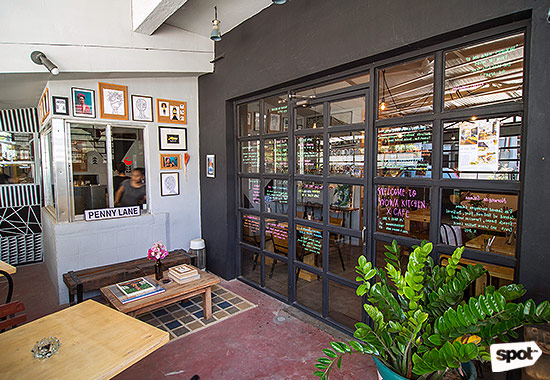 ADVERTISEMENT - CONTINUE READING BELOW
Wowa Kitchen x Cafe
Just off the grid of bustling Bonifacio Global City is this fail-proof breakfast space that serves unbelievably good comfort food. The facade feels like someone's cluttered porch, but there's a certain warmth in that chaos. Inside, you'll find black bricks, bistro lights dangling from the ceiling, and knickknacks just about anywhere. It feels slightly like a courtyard cafe, which makes it all the more relaxing. 
Must-tries: Angus Beef Tapa (P295), Organic Rice Champorado (P125)
Wow Kitchen x Cafe is at Equator Complex, Bayani Road, Taguig City. Read more about Wowa Kitchen x Cafe.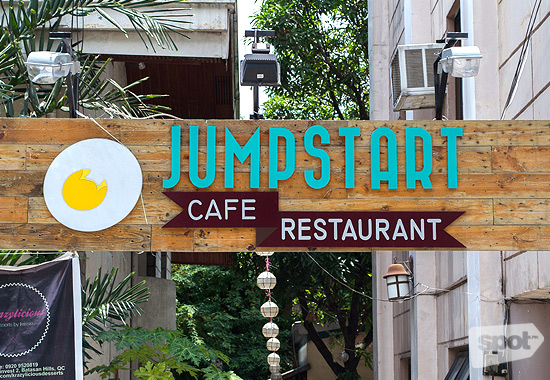 ADVERTISEMENT - CONTINUE READING BELOW
Jumpstart Café and Restaurant
This cozy eatery is literally the Pacia family home opened up to welcome those who enjoy spectacular home cooking. It's just beside everyone's first gym, Celebrity Sports Plaza, and hidden at the end of an alley, like it's right there but not really. As its name implies, Jumpstart Café started with breakfast items—which still takes up a significant part of their menu—until regulars longed for heavier lutong-bahay. Most of the recipes have been practiced for generations, and co-owner Krissie Pacia is an ace with desserts. Seriously, you can get lost in their all-day offerings.
Must-tries: Lechon Kawali (P250), Tungganisa (P185)
Jumpstart Café and Restaurant is at 7 Capitol Hills Drive, Quezon City. Read more about Jumpstart Café and Restaurant.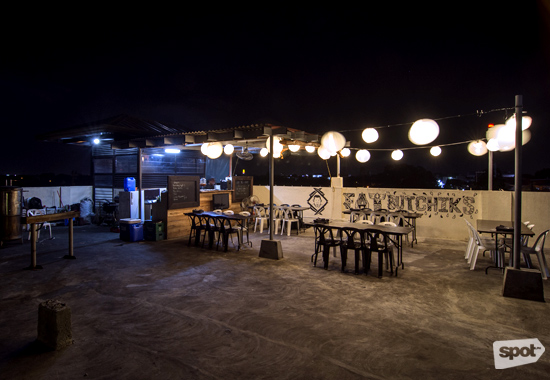 ADVERTISEMENT - CONTINUE READING BELOW
Fat Butchik's
You will definitely miss this restaurant if you drive by in the afternoons. Cruise past El Grande in the evenings and you might spot the white sign and white lanterns on the roof deck of an unassuming building. The owner only puts them up just before they open at sunset. Fat Butchick's specializes in smoked carnivorous delights. In fact, you might have an easier time finding it if you follow the delicious-smelling clouds of smoke.
Must-tries: Slow-smoked Pork Belly (P180 to P280), Inasal Skewers (P70)
Fat Butchik's is at 346 El Grande Street, BF Homes, Parañaque City. Read more about Fat Butchik's.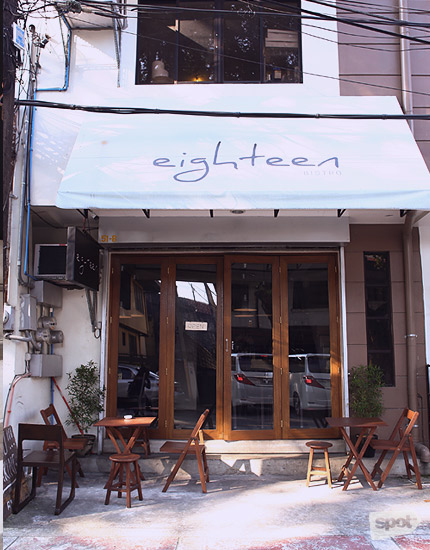 ADVERTISEMENT - CONTINUE READING BELOW
Eighteen Bistro
Eighteen Bistro made us come up with the term "upscale hole-in-the-wall" because that's exactly what it is. When conceptualizing this elegant nook, owner Marj Mendoza thought back to her family escapades in out-of-the-way eateries and her trips to Europe. The cuisine is predominantly French, which makes the whole place feel like a secret little restaurant in France. 
Must-tries: Beef Bourguignon (P320), Spicy Portobello and Cream Cheese Pasta (P285)
Eighteen Bistro is at 51B Scout Rallos Street, Quezon City. Read more about Eighteen Bistro.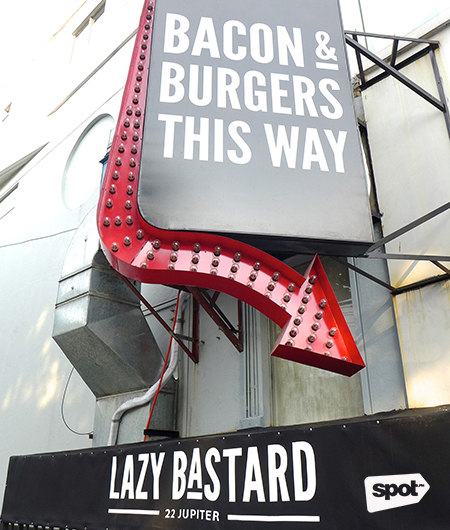 ADVERTISEMENT - CONTINUE READING BELOW
Lazy Bastard
This is the type of restaurant you'll find if your senses are particularly attuned to anything related to bacon. The sign that announces the restaurant is modest at most, but the other board above it is pretty hard to ignore: Bacon & Burgers This Way. Lazy Bastard is situated in a building's basement, which makes you feel like it's somewhat hiding. It's just as well. Diets beware. The kitchen is particularly skilled at wrapping things in bacon. 
Must-tries: Honey Parmesan Dog (P200), Sloppy Joe (P150)
Lazy Bastard is at 22 Jupiter Street, Makati City. Read more about Lazy Bastard.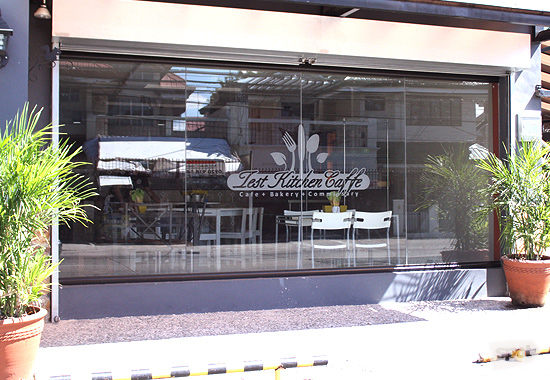 ADVERTISEMENT - CONTINUE READING BELOW
Test Kitchen Caffe
Here's the trick when traversing through this part of Las Piñas: Just when you think you're there...you're not. There's still always a bit of a drive left. That the houses don't have numbers only emphasizes the feeling of adventure. This complication is why Test Kitchen Caffe is the perfect setup for some alone time—its obscure location only completes that effect. The food, made up mostly of gorgeous comfort goodies, makes the trip worth it. 
Must-tries: Adobo Pasta (P180), Liempochon (P225)
Test Kitchen Caffe is at Block 6, Lot 7 Tropical Avenue, BF International, Las Piñas City. Read more about Test Kitchen Caffe.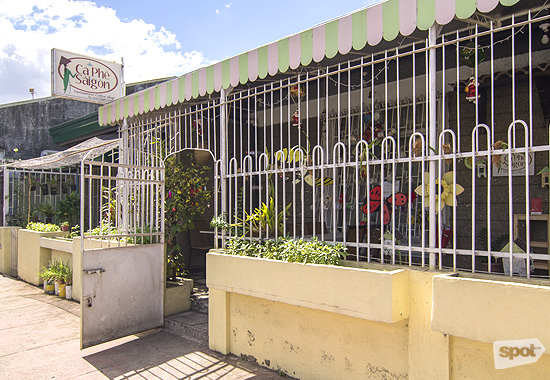 ADVERTISEMENT - CONTINUE READING BELOW
CaPhe Saigon
Marikina has become a culinary trove, but off the eaten path—that is, off the more popular Lilac Street—is this flowery getaway that offers real and delicious flavors from Vietnam. Like many other restaurants in the shoe capital, it's a house that's been turned into a restaurant. It's camouflaged by the fact that people still live in it. The setup may not be much, but Mary Rose Bonifacio, who heads the kitchen, is Vietnamese and she knows her stuff. Everything is made from scratch and dishes are cooked only upon order. 
Must-tries: Goi Cuon (P120), Pho Bo Kho (P150)
CaPhe Saigon is at 14 Red Cedar Street, New Marikina Subdivision, San Roque, Marikina City. Read more about CaPhe Saigon.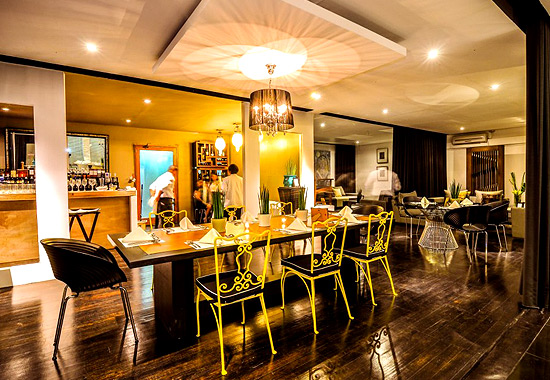 ADVERTISEMENT - CONTINUE READING BELOW
Prime 101
Prime 101 has some of the best steaks in the Metro, but don't expect anything special when you're trying to look for it. Prime 101 cloaks itself in unpretentiousness. The building is absolutely nondescript and while the eatery itself is quite upscale, it doesn't look like a restaurant either. The whole place doubles as a furniture showroom. You can buy the table you're eating on, if you fancy it. 
Must-tries: Scallop Salad (P800), U.S. Prime Rib Eye (by weight)
Prime 101 is at 2226 Chino Roces Avenue, Makati City. Read more about Prime 101. 
Load More Stories