New Restaurant Alert: The Breakfast Plate at Maginhawa Street, Quezon City
Another reason to wake up really hungry
The Breakfast Plate
80 Maginhawa Street, Teachers Village, Quezon City
Contact: 282-0449 
Open daily from 8 a.m. to 9 p.m.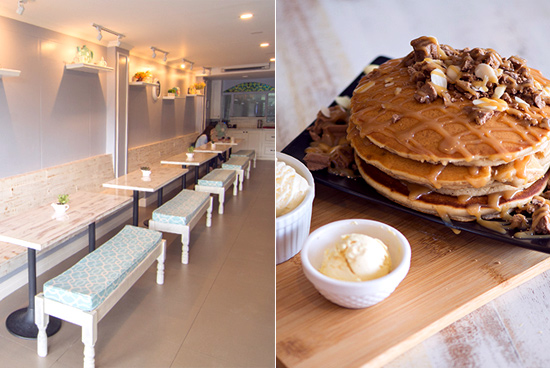 (SPOT.ph) With a burst of sunshine enveloping whitewashed furniture straight from a classic '50s household, The Breakfast Plate is a place of relaxation and comfort amid the hustle and bustle of Maginhawa. Though it's on the second floor, it's easy to spot from the outside thanks to its logo—a caricature of a sunny side-up egg that stands out against the dull gray of concrete.
ADVERTISEMENT - CONTINUE READING BELOW
CONTINUE READING BELOW
Recommended Videos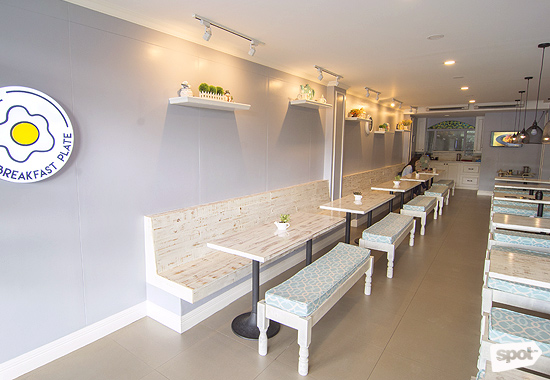 Beautiful
The restaurant is the brainchild of Nicole Howard, whose childhood dream of putting up a restaurant was finally realized when it dawned on her that the street lacked an all-day breakfast restaurant that catered to the Filipino palate. Since opening in April, however, The Breakfast Plate has quickly evolved from hefty Filipino breakfast rice meals to a more comprehensive selection that includes milkshakes, pastas, and even nachos.
ADVERTISEMENT - CONTINUE READING BELOW
Rice meals are their specialties. The menu ranges from a variety of longganisas to homemade corned beef. All of their ingredients are locally sourced and carefully chosen. Each dish is served with a special garlic rice (their formula of herbs and spices will really make you pay attention to their version), freshly cooked eggs, and refreshing iced tea. Their bestsellers are their Smoked Bangus (P200) and their Can't Decide Plate (P350), which puts together beef tapa, pork tocino, and longganisa—the perfect sampler plate for customers who want to taste everything.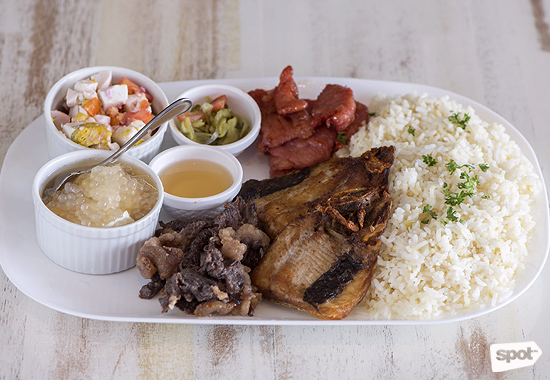 ADVERTISEMENT - CONTINUE READING BELOW
Filipino Breakfast Plate
There's hardly room for complaints (or anything else, for that matter), when you get the Filipino Breakfast Plate (P550). It serves everyone's favorite Filipino breakfast—eggs, garlic rice, daing na bangus, salted egg with tomatoes, beef tapa, and tocino—all in one dish to share. There's also a small serving of taho on the side, which is certainly a great drink to wake up to. This smorgasbord is available with American breakfast staples for the same price.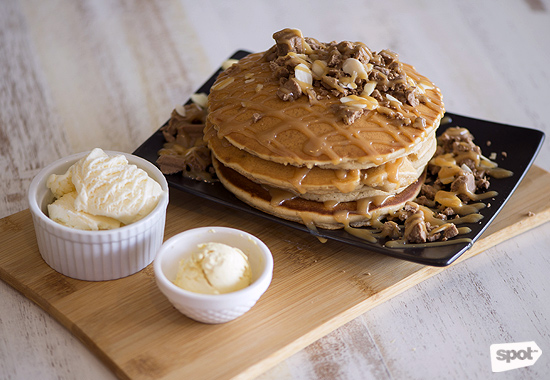 ADVERTISEMENT - CONTINUE READING BELOW
Choc-nut Pancakes
Everything in the restaurant is made from scratch, including their pancakes and waffles. They serve everything, from a simple classic (P160) to their best-selling Choc-nut pancakes (P200) topped with a generous amount of that nutty chocolate and some vanilla ice cream on the side. The Breakfast Plate also offers them in S'mores and Red Velvet, and customers have the option to get them as either waffles or pancakes.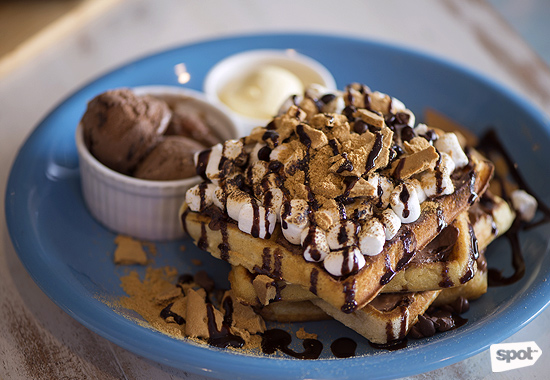 ADVERTISEMENT - CONTINUE READING BELOW
S'mores Waffles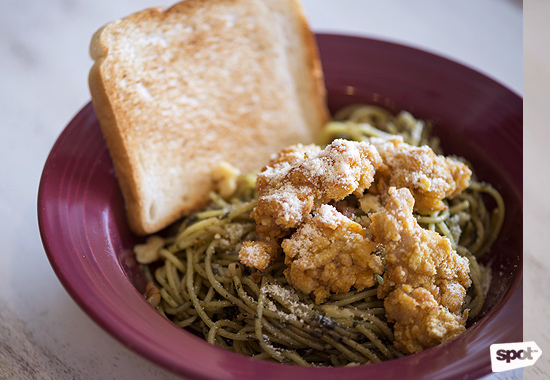 Pesto
The Pesto Pasta (P200) is another clear frontrunner on the menu. The pesto is, as usual, homemade, with crispy chicken strips and a delicious slice of freshly toasted garlic bread. It's straightforward and delicious. 
Despite two other places nearby already serving milkshakes, The Breakfast Plate regulars clamored for frothy drinks. Nicole relented and came up with three lovable flavors: Cookie Butter, S'mores, and Banana Caramel (P160/each). They're thick, rich, to-die-for beverages that are enough of a lure to bring you to these parts of Quezon City.
ADVERTISEMENT - CONTINUE READING BELOW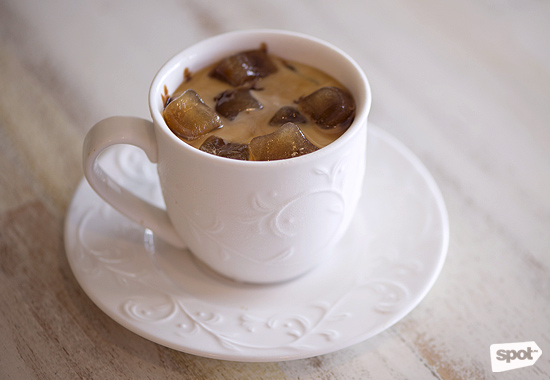 Morning ritual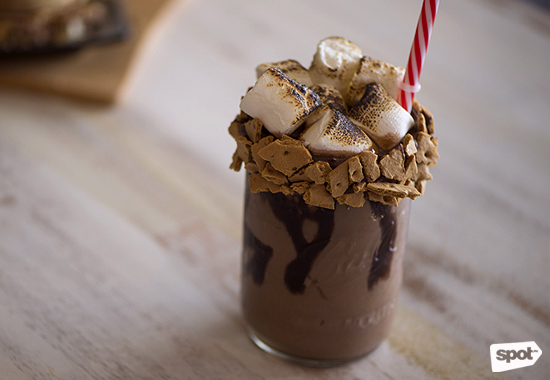 ADVERTISEMENT - CONTINUE READING BELOW
S'mores milkshakes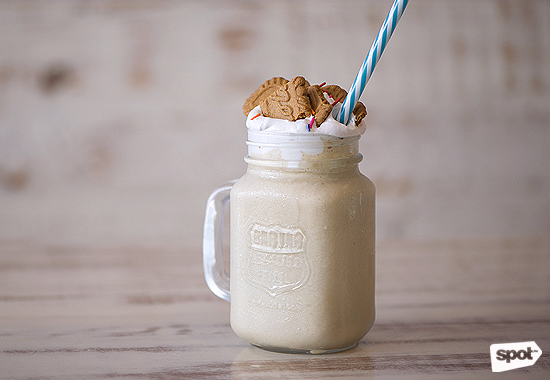 Biscoff milkshakes
More and more people are discovering the comforts of The Breakfast Plate, and with Nicole's mission to always please her customers, we can count on her menu to evolve and grow. 
Photos by Hans Fausto
Load More Stories