10 New Supermarket Snacks We Love
Spam Macadamia Nuts!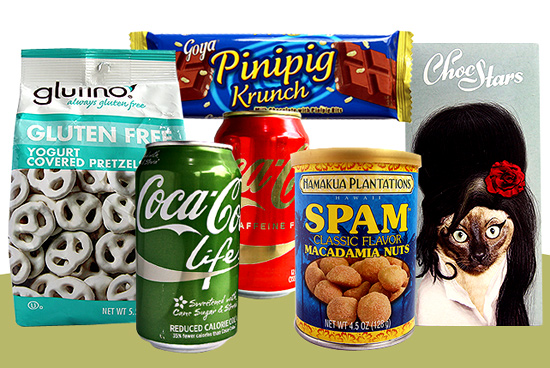 (SPOT.ph) The pantry should always be filled with food that ranges from casual between-meals munchies to immediate I-need-gustatory-happiness-I-just-broke-up-with-my-S.O. relief. We keep ours fully stocked, not just with tried-and-tested goodies but also with new, cool stuff that quietly sneak onto the shelves. 
We scoured grocery stores once again, and here's what we picked up as we walked down the aisles!
ADVERTISEMENT - CONTINUE READING BELOW
CONTINUE READING BELOW
Recommended Videos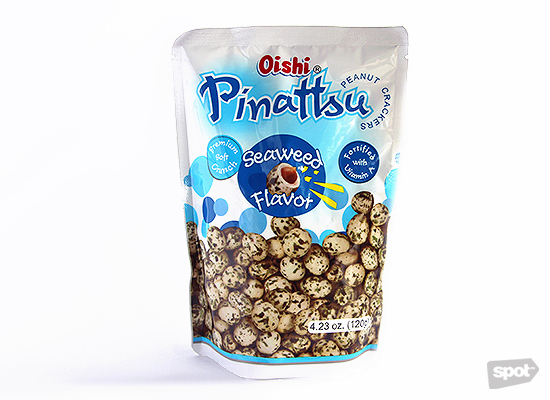 Oishi's Pinattsu (P29.45)
Seaweed-flavored cracker nuts? While some people might purchase this as the type of snack you eat only to sate your cravings but not start a binge, these earthy gems are actually addictive. By the way, it's "Fortified with Vitamin A" so that health angle inspires us to take a few more bites.
ADVERTISEMENT - CONTINUE READING BELOW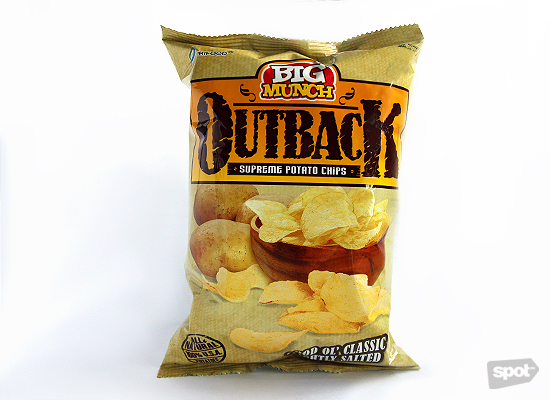 Big Munch Outback Supreme Potato Chips (P28.60)
Who isn't out there looking for more ways to enjoy potato chips? These are thin, crisp, lightly salted, and not at all oily. It's definitely worth paying attention to when you scour the snack aisle for your next afternoon eating session.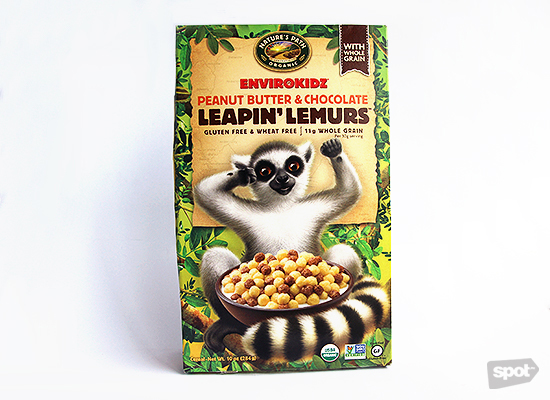 ADVERTISEMENT - CONTINUE READING BELOW
Environkids Peanut Butter & Chocolate Leapin' Lemurs (P365)
When you see cereal with an adorable lemur on the box, how could you not buy it? There is absolutely no way we're having this with milk. Gluten-free, wheat-free, and whole grain, we're going to use these babies to replace our popcorn habit.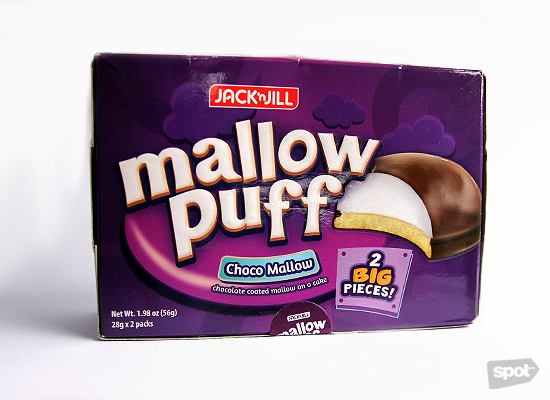 ADVERTISEMENT - CONTINUE READING BELOW
Jack 'n Jill's Mallow Puff (P14.95)
We're getting closer and closer to Mallomars. It's bigger, too, perfect for those with insatiable chocolate and marshmallow cravings.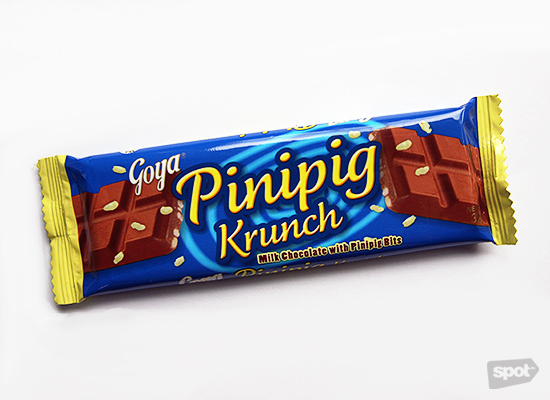 Goya Pinipig Krunch (P19.95)
This is Pinoy chocolate right here.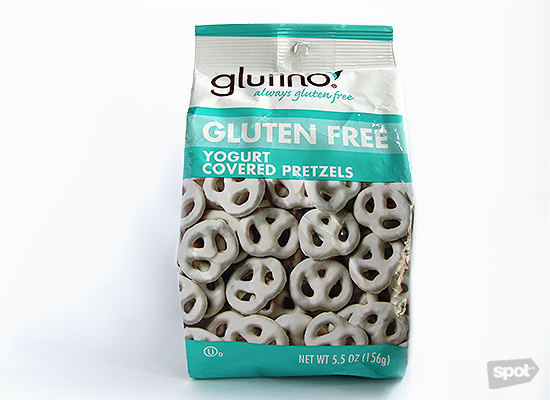 ADVERTISEMENT - CONTINUE READING BELOW
Glutono's Yogurt-Covered Pretzels (P399)
These days, it's pretty hard to go to the grocery store and not stumble upon some health treat disguised as your favorite snack. This one, however, is pretty good. They remind us of a recess favorite, only a bit more grown-up thanks to the subtle tartness of the yogurt.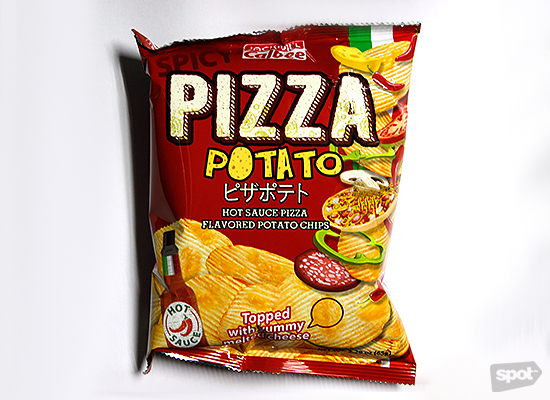 ADVERTISEMENT - CONTINUE READING BELOW
Jack 'n Jill Calbee Pizza Potato (P44.95)
Everyone always has a soft spot for pizza-flavored chips. Obviously, it combines two of the world's most beloved snacks into one golden bag. We're glad they didn't forget about the most important element that really makes it taste like pizza—cheese! Calbee also adds a very heavy sprinkle of heat, satisfying those who like their munchies fiery!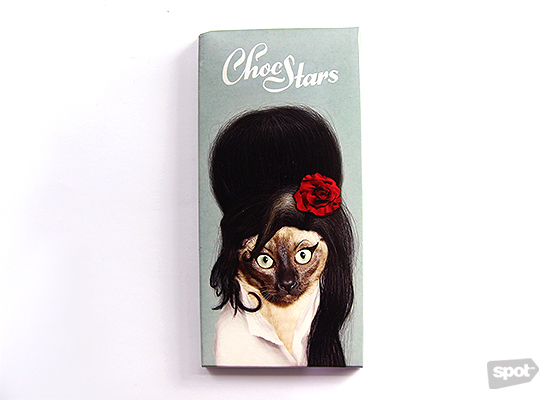 ADVERTISEMENT - CONTINUE READING BELOW
Chocstars (P189.50)
Because who doesn't want to eat chocolate bars with adorable pets dressed as celebrities on the box? It reminds us of the Leapin' Lemurs!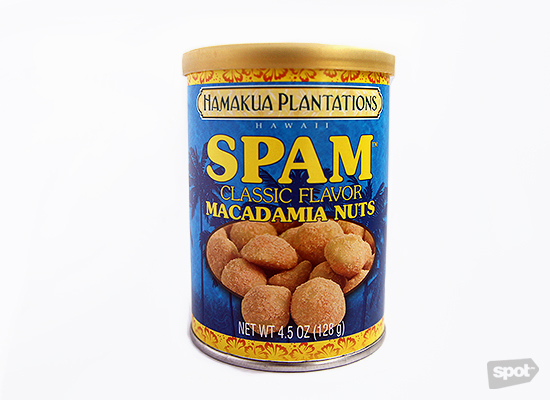 Spam Macadamia Nuts (P419)
Otherwise known as Hawaii in a can. The Spam flavor (which Spam flavor?) is hardly discernible—unless you think about it really hard. The flavor definitely isn't Black Pepper, but the dash of saltiness that embraces the nuts still has us hooked.  
ADVERTISEMENT - CONTINUE READING BELOW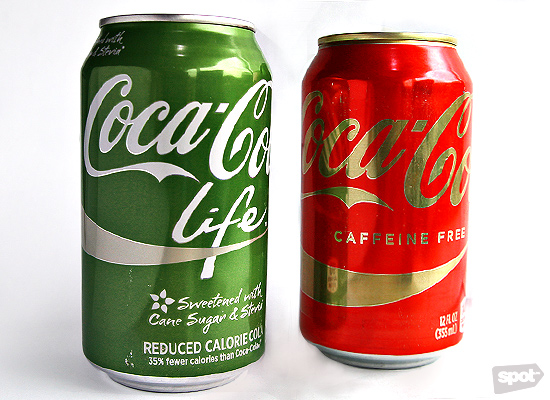 Caffeine-free Coca-Cola and Coke Life (P39.75/each)
We've been seeing these varieties of Coca-Cola every now and then in specialty stores, so it's great that they've finally invaded mainstream grocery shelves—especially since it's been two years since it was launched in the U.K. and U.S.
Available at major supermarkets
ADVERTISEMENT - CONTINUE READING BELOW
Load More Stories