New Restaurant Alert: Spoon Eat + Drink in BF Homes, Paranaque
Meals that are simple and beautiful
Spoon Eat + Drink
319 Aguirre Avenue, BF Homes, Parañaque City
Contact: 738-0085
Open from 4 p.m. to 12 a.m. (Tuesday to Sunday)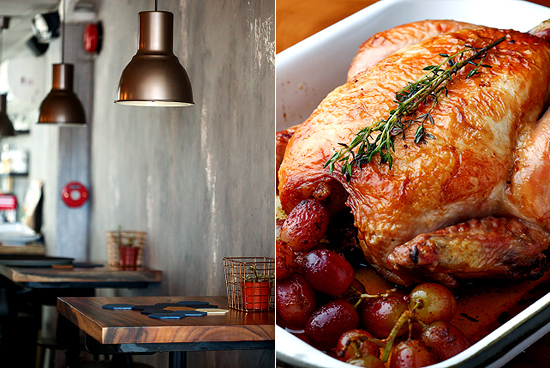 (SPOT.ph) Spoon's skylight is the first thing that catches your eye. Bright rays of light pour in through the glass ceiling, filling the small space with golden sunshine. "I wanted a roof-deck bar," owner Philane Ponio explains. "But none of the places here were renting their roof-decks, so I said 'Okay, fine, I'll make my own roof-deck!'"
Located on Aguirre Avenue, Spoon is one long, narrow space on the second floor of a small building. It starts with a kitchen at one end and a balcony at the other. Philane, a former banker turned homemaker, was inspired by the restaurants she visited in Brooklyn, New York, in developing this "nature in the city" aesthetic.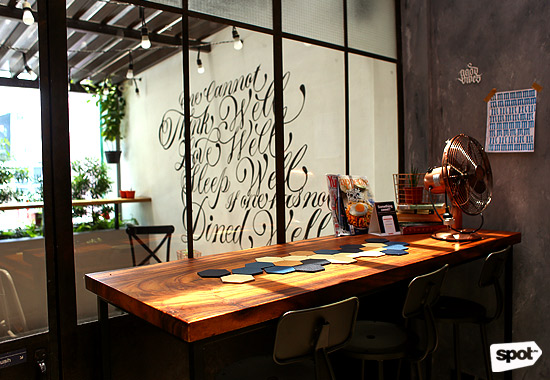 ADVERTISEMENT - CONTINUE READING BELOW
The best spot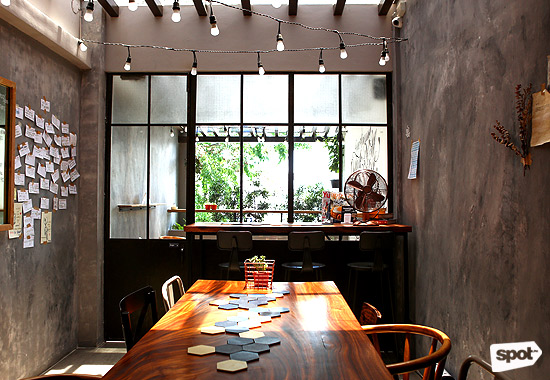 Pseudo roof deck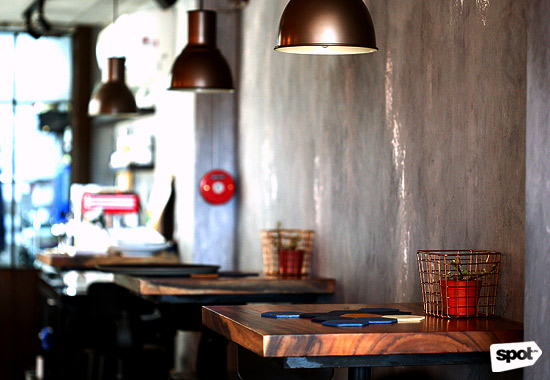 Intimate spaces
"[Brooklyn has] the feel of repurposing, [like what] used to be an old warehouse they turned into something else," she says.
It was a trip to the U.S. in May 2015 that finally pushed Philane to put up her own restaurant. Although friends encouraged her in the past, she always hesitated. This time, she came back to Manila, armed with spices from Napa Valley, California, with a plan forming in her mind. "I don't even know when the moment came to me [when I said] okay, I'm going do it,'" she says. "It just happened." Spoon opened in December of that same year.
ADVERTISEMENT - CONTINUE READING BELOW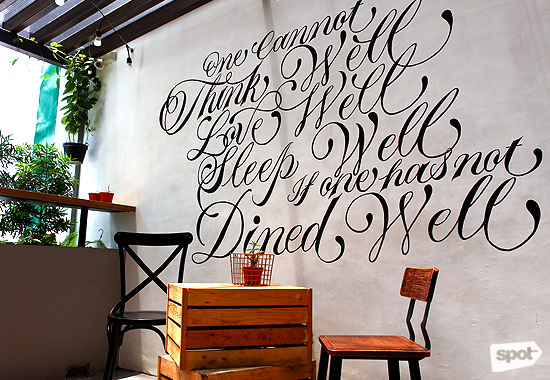 Still the best quote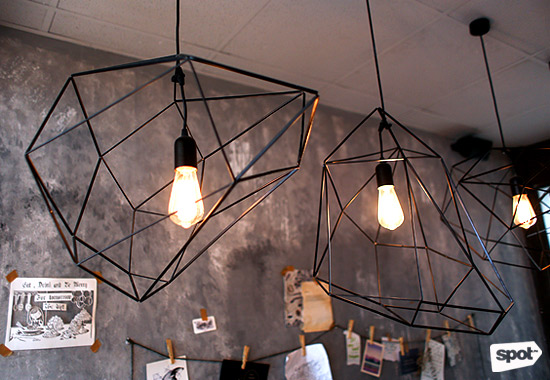 Modern touches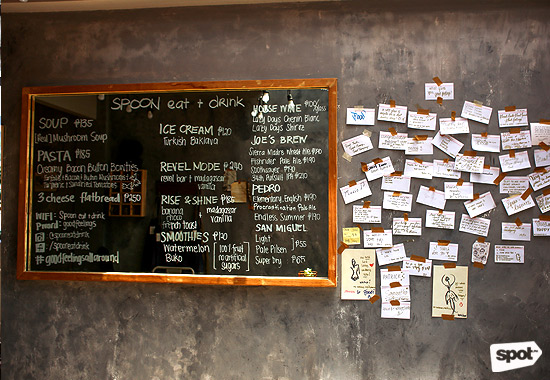 ADVERTISEMENT - CONTINUE READING BELOW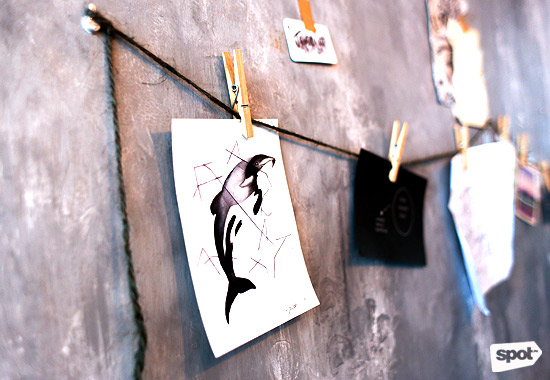 Wall accents
A talented home cook, Philane's menu for Spoon consisted of meals that she loves to prepare for her family and friends. The Osso Buco (P355) is a family favorite (Philane's husband and her five-year-old son are big fans), and it was her audition piece for Pinoy Masterchef a few years back. Tender beef shank braised with vegetables, tomatoes, white wine, and broth is topped with gremolata made of grated lemon and parsley to make a satisfyingly savory dish.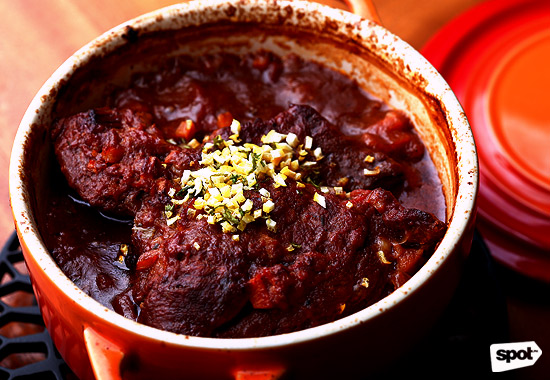 ADVERTISEMENT - CONTINUE READING BELOW
Osso Buco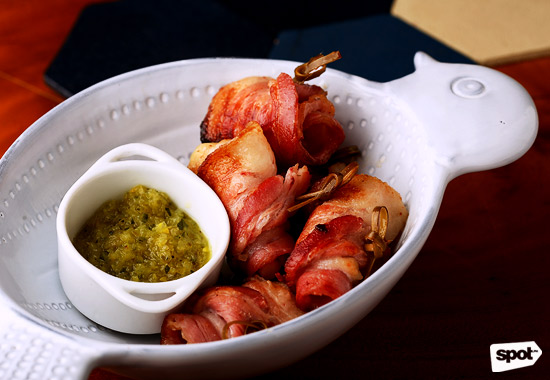 Bacon-wrapped Vegetables (P200)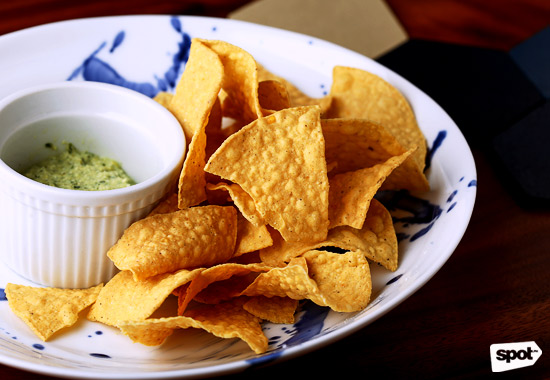 Edamame Spinach Lime Dip
The Chicken Periperi (P280) is Spoon's bestseller. Grilled chicken thighs are marinated in a special peri-peri mix made of lemon peel, oregano and parsley for a robust flavor. It is served with slaw and a choice of three dips: creamy herb, sriracha lime, and garlicky mustard dressing. Like most of the items on the menu, this dish is infused with herbs imported from the spice shop Philane found in Napa Valley.          
ADVERTISEMENT - CONTINUE READING BELOW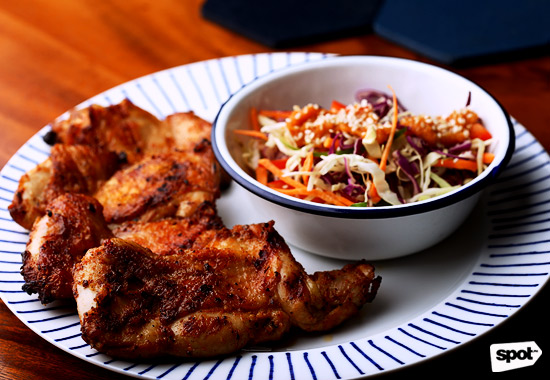 Chicken Periperi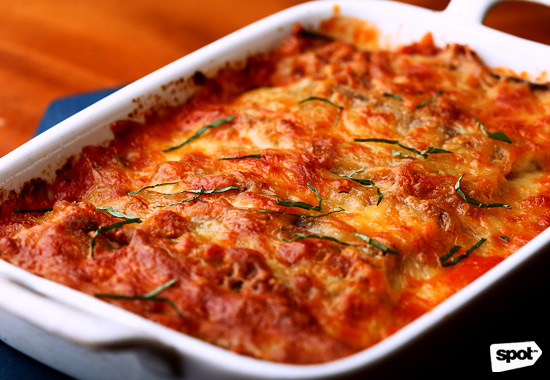 Eggplant Parmigiana (P250)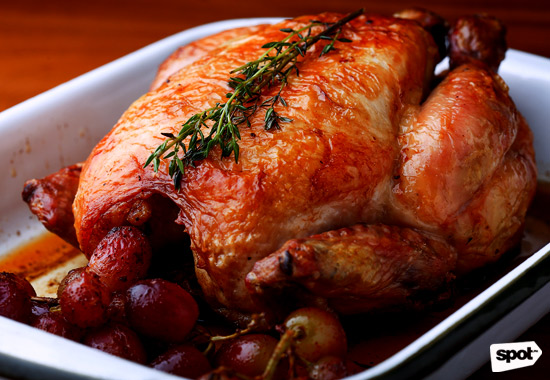 ADVERTISEMENT - CONTINUE READING BELOW
Roast Chicken with Smoked Paprika Grapes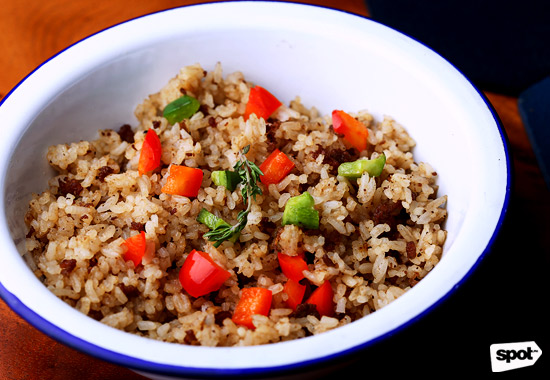 New York Dirty Rice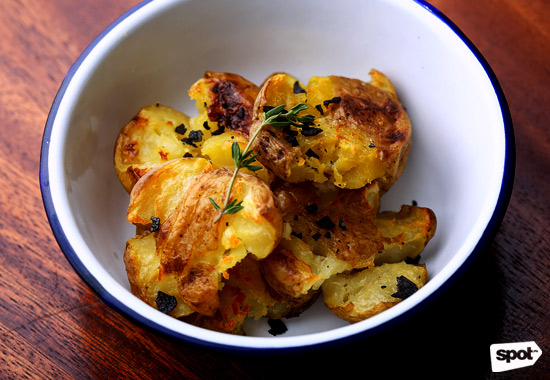 Smashed Potatoes
One of Philane's favorites is the Roast Chicken with Smoked Paprika Grapes (P550), a six-hour-brined monster of a dish that is comfort food at its finest. It can be paired with mashed potato alternative Smashed Potatoes (P50) or New York Dirty Rice (P80), fragrant rice mixed with artisan pork sausage, cayenne, paprika, and bell peppers.
ADVERTISEMENT - CONTINUE READING BELOW
Spoon's menu (and specials–check the mirror for new dishes!) is filled with similarly hearty meals that are potent with flavor. It rings true to Philane's inspiration for the restaurant's name, a scene in Robin Hood: Prince of Thieves where the Sheriff of Nottingham (played by the late Alan Rickman) yells "I'm gonna cut your heart out with a spoon!" The dishes, from the refreshing Grilled Watermelon and Peach Salad (P120) to the smoky Lamb Burger Munchies (P350), all pack a punch that customers would be slow to forget.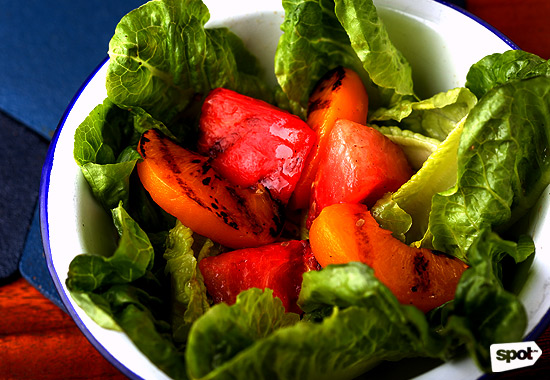 Grilled Watermelon and Peach Salad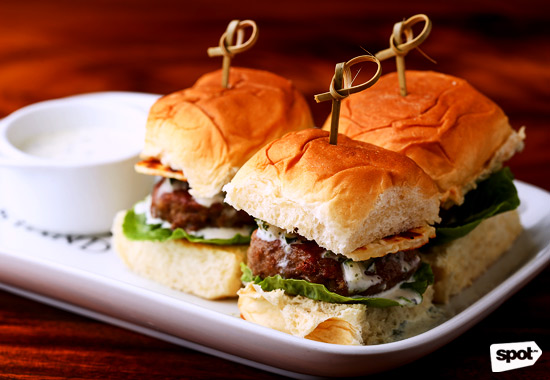 ADVERTISEMENT - CONTINUE READING BELOW
Lamb Burger Munchies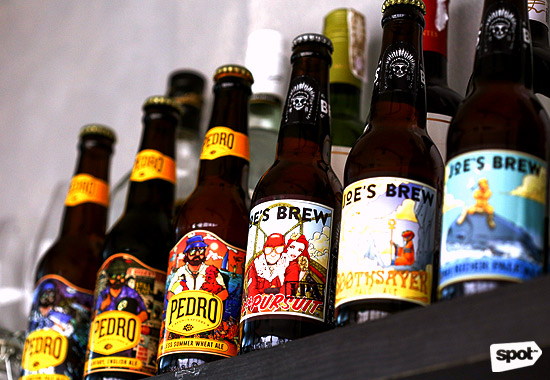 Local beers
The spoon, according to Philane, serves a big purpose in filling oneself, which is how the restaurant would like to be remembered. Aside from being an epicurean destination, Spoon also serves as a venue for creative workshops, the products of which can be found hanging on its walls. "It's not just the tummy that feels good [here], it's the mind, the heart, the everything."
Photos by Majoy Siason
Load More Stories