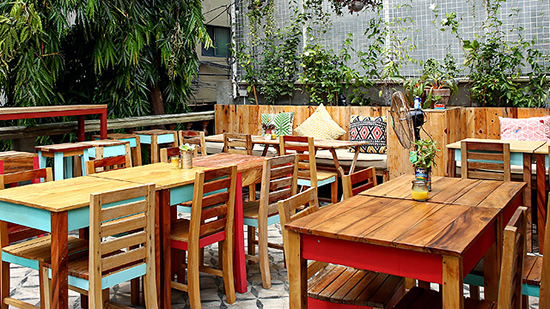 (SPOT.ph) The "millennial" tag has been somewhat tarnished with a negative connotation. Sure, there are some issues (we know this, being millennials who are living the tita life), but there are positives, too. Millennials are creative, resourceful, confident. This attitude reflects in their choice of restaurant. The eateries that attract this very specific, goal-oriented set are those that go for an understated, hard-to-find appeal; those that surprise (whether it's a super secret dish or an upscale look hidden by a shabby exterior); those with a big worth-it factor (whether it's cost location or even cooking time); those that offer a well-rounded experience that doesn't end with just good food. 
These are pretty fair expectations to look for in a restaurant. So we're listing 10 that pass this test with flying colors.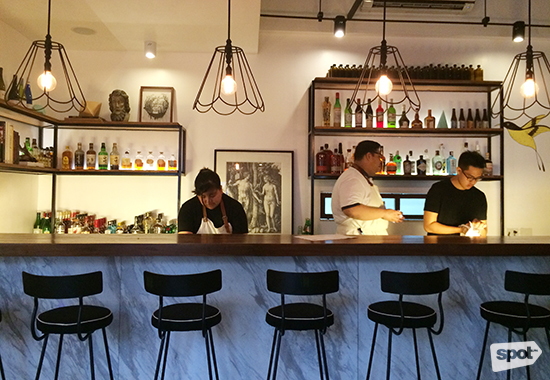 ADVERTISEMENT - CONTINUE READING BELOW
12/10
When Gab Bustos and Thea de Rivera opened their first restaurant, The Girl + The Bull, he was 21 and she was 22. Their second baby is 12/10, which opened about a year later. It plays up that obscure, hidden gem card, wowing with crisp, contemporary interiors (think white walls and geometric elements) and natural light. Gab's dishes may be set (don't worry about getting bored, he constantly changes what's available), but your 12/10 meal is always personal because you get to build your own degustation.
Must-tries: Mackerel Ceviche (P195), Korean Fried Chicken (P320)
12/10 is at 7635 Guijo Street, San Antonio, Makati City.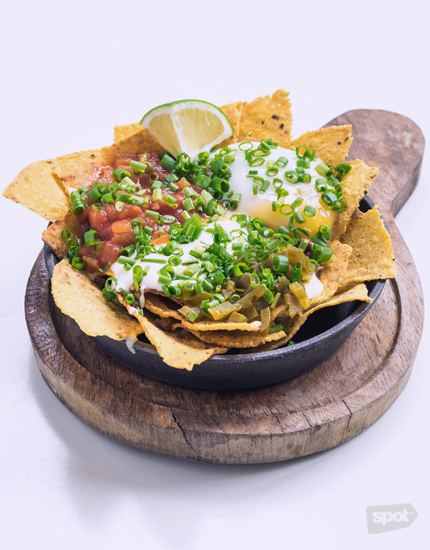 ADVERTISEMENT - CONTINUE READING BELOW
Recommended Videos
Taco Vengo
This is a restaurant that surprises. It's hidden in a building that doesn't attract much attention and the interiors aren't much to talk about either. When you get to the menu though that's when you realize why this has been blowing up on your Instagram feed. Familiar but avant-garde, Taco Vengo refuses to be boxed in by culinary traditions. From Mexican presentations to French techniques, they take what they want and create a category for themselves. Now isn't that such a millennial success story? 
Must-tries: Nachos por Machos (P160), Steak Taco (P110)
Taco Vengo is at 16 United Street, Kapitolyo, Pasig City.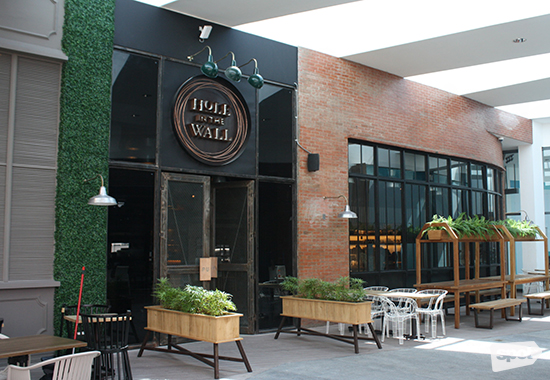 ADVERTISEMENT - CONTINUE READING BELOW
Hole in the Wall
You have to admit that Century City Mall probably has the best "food court" ever. This food hall redefines what you commonly associate with a lot of noise, hard metal chairs, scratched-up long tables, and the unattractive smell of too much food going on at once. Instead, Hole in the Wall is beautifully designed, with industrial and whimsical elements coming together to create something totally photo-worthy. Every "concessionaire" is carefully curated, with a meticulous and handcrafted approach to cookery.
Must-tries: Scout's Honor, Bad Bird, Green Cheese
Hole in the Wall is at 4/F Century City Mall, Kalayaan Avenue, Makati City.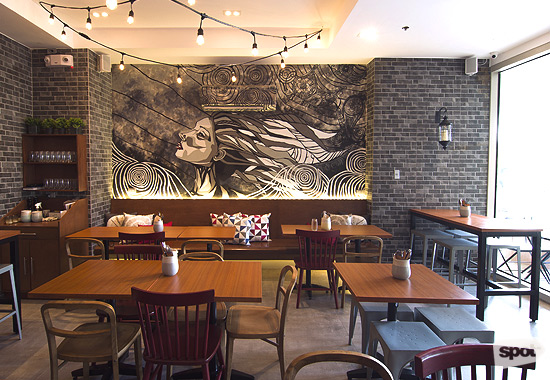 ADVERTISEMENT - CONTINUE READING BELOW
Alley Restaurant
Don't ask Chef Thirdy Dolatre how old he is—unless you want to start questioning what you've been doing with your life. Let's just say this 20-something chef doesn't let his age get in the way of his ambitions. At this gorgeous, semi-hidden, backyard-inspired eatery, the kitchen has a from-scratch approach, doing everything from baking the breads to curing the corned beef to pickling the vegetables. Never mind the incredibly cramped kitchen space and the tiny oven. Everything is possible as long as you have a scrappy attitude.
Must-tries: Spinach and Pimiento Fonduta (P259), Banana Bread (P249)
Alley is at Retail Row, The Grove by Rockwell, 117 E. Rodriguez Avenue, Pasig City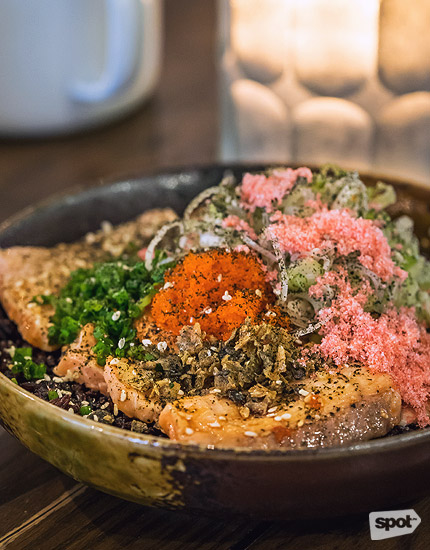 ADVERTISEMENT - CONTINUE READING BELOW
Your Local
Your Local is probably the hippest restaurant in town. It's partially hidden in Legazpi Village, a sign-less mystery that you have to solve. It backs its social media reputation, however, with awesome food and an amazing experience. Because they're always full, dining time is measured—a limitation you'll accept as a customer only because their food is so good, someone else has to experience it too. It's hard to describe their menu: it's decidedly pan-Asian, but you'll see influences from a lot of cultures. You won't care. All you'll think about is when you're coming back for more.  
Must-tries: Torched Salmon Donburi (P540), Beef Rendang Buns (P290)
Your Local is at G/F Universal LMS Building, 106 Esteban Street, Legazpi Village Makati City.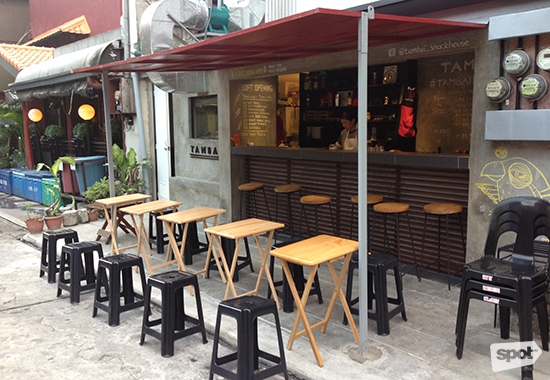 ADVERTISEMENT - CONTINUE READING BELOW
Tambai
This is the restaurant that launched a skewered food frenzy in the Metro. Tambai takes something ordinary and turns it into a sensation, thanks to sheer ingenuity and great food. The old spot used to be a sari-sari store before Tambai converted it into one of the biggest must-tries in Poblacion. It's the ultimate chill-out spot—Tambai is a great venue for hanging out with friends with delicious (and gourmet!) skewers and a bottle of beer. 
Must-tries: U.S. Beef Isaw (P40), Soft Shell Crab on a Stick (P180)
Tambai is at 5579 Felipe Street, Barangay Poblacion, Makati City.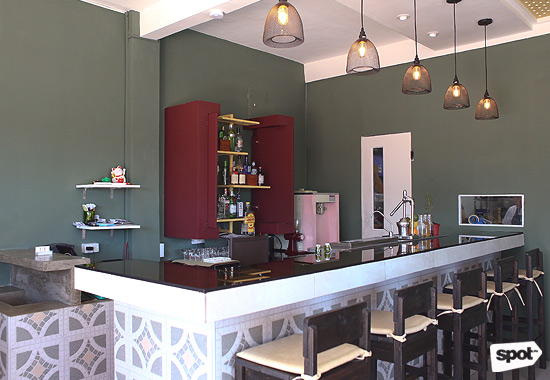 ADVERTISEMENT - CONTINUE READING BELOW
Bread and Botany
Sandwiches and gin? Because...why not? This restaurant, owned by the fine folks behind Magnum Opus, will make you want to drive all the way to the south for a taste of their menu. They don't get swayed by, say, traditional pairings like sandwiches and tea. With options like katsu sando and banh mi, their sandwiches fall under the Asian category, but they always make their dishes fun. Bread and Botany even has a housemade version of the Egg McMuffin!
Must-tries: Mr. McEgg (P220), Plymouth Gin (P380), Chocolate Ice Cream (P150)
Bread and Botany is at 2/F The Prime Building, 115 Aguirre Avenue, Parañaque City.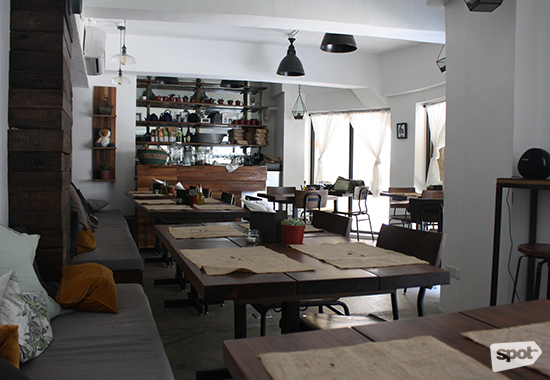 ADVERTISEMENT - CONTINUE READING BELOW
SUSI
This vegan restaurant in Burgos Circle ticks off every restaurant trend in the book. It's a health trove with items that are gluten-free, dairy-free, GMO-free—and sometimes all at once. The interiors go for a very stark yet rustic charm, complete with white walls, burlap details, and dangling light fixtures. That the food is actually good and that they make effective vegan versions of your favorite comfort food is a great bonus.
Must-tries: Mac and Geez (P295), Vedge Curry (P315)
SUSI is at Forbes Town Center, Burgos Circle.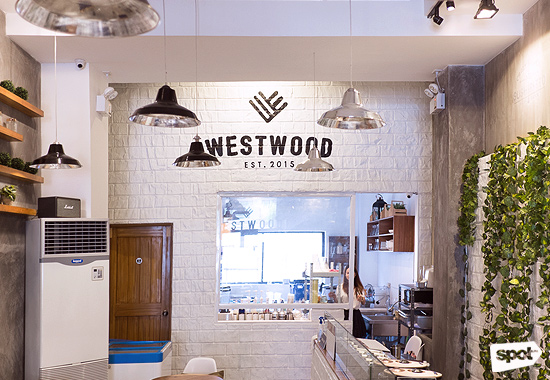 ADVERTISEMENT - CONTINUE READING BELOW
Westwood
This uber modern restaurant goes for cool, crisp, and minimalist. Westwood brings the edgy flavors of Los Angeles to Quezon City with their hybrid dishes and amazing desserts—all of which are a mix of comforting and crazy. Driving home that effortlessly hip ambience are the pristine walls covered with a mural of the L.A. skyline; the corner filled with long, dangling plants; and the "unfinished" concrete floor and ceiling. From their food to their interiors, Westwood is always Instagram-ready.
Must-tries: Seoul Beef Bulgogi Sushirrito (P249), Snowy Chicken Meal (P149)
Westwood is at 80 Maginhawa Street, Teachers Village, Quezon City.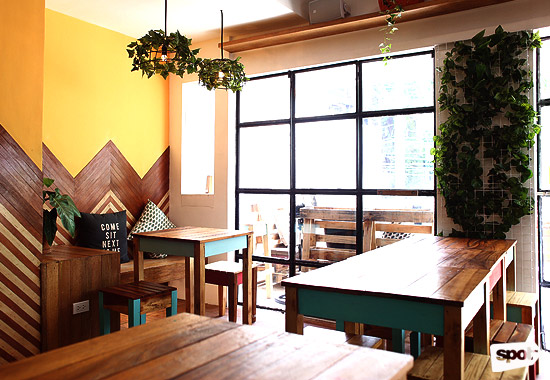 ADVERTISEMENT - CONTINUE READING BELOW
The Wild Poppy
This newly opened restaurant is the hangout of all hangouts. First off, it's on the roof, a festive space that spells "perfect chill." If you're going for vibe, you can't get any better than the beach-inspired colors that the owners have gone with. Sunny and spirited by day, The Wild Poppy shifts into something cozy and intimate come nightfall. The menu was conceptualized by Your Local's Chef Nicco Santos. It's quirky Asian that takes you around Thailand, Indonesia, Japan, and Korean.
Must-tries: Yaki Tomorokoshi (P150), Ping Pongs (P110)
The Wild Poppy is at 5666 Don Pedro Street, Poblacion, Makati City.
Photos from the SPOT.ph archives
Share this story with your friends!
---
Help us make Spot.ph better!
Take the short survey
Load More Stories