New Restaurant Alert: Annam Noodle Bar in Eastwood, Quezon City
Singapore's NamNam Noodle Bar is finally in Manila!
Annam Noodle Bar
Unit 1880-4, G/F 1880 Building, Eastwood Avenue, Eastwood City, Libis, Quezon City
Contact: 0918-344-1234
Open daily from 10 a.m. to 11 p.m.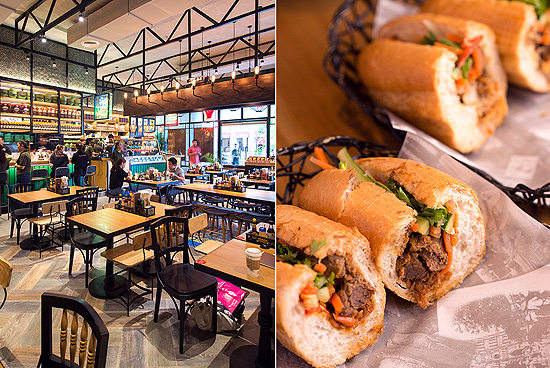 (SPOT.ph) The Mothership F&B Enterprise and the Red Crab Group of Restaurants have brought to Manila one of Singapore's most successful Vietnamese food chains, NamNam Noodle Bar, and rechristened it Annam Noodle Bar. At Annam, founder and head chef Nam Nguyen pays homage to his roots in every dish. The menu is a gastronomic feast that brings together the elegance and tradition of quintessential Vietnamese cuisine.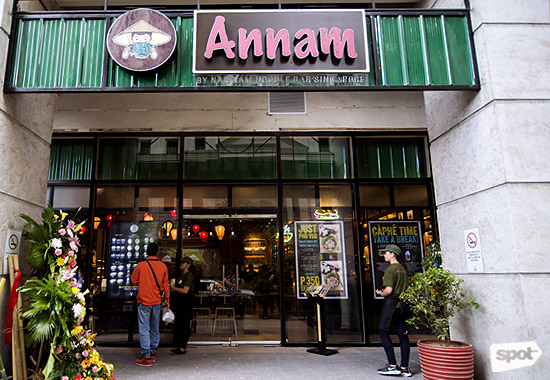 ADVERTISEMENT - CONTINUE READING BELOW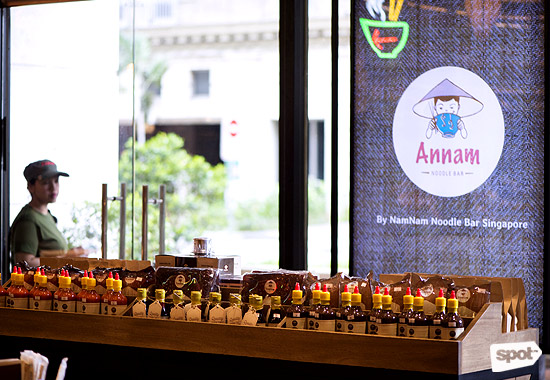 CONTINUE READING BELOW
Recommended Videos
Condiment show
"I thought it was time to create Vietnamese food that catered to a new generation of diners—busy, social-media savvy, hardworking," Chef Nam says. "We wanted to make [our food] simple and quick, but at the same time, [we wanted to] show them that there are other dishes to come back to the next time around." Annam's grub goes by the rule of six: every category on the menu (save for the appetizers and drinks) carries only six dishes.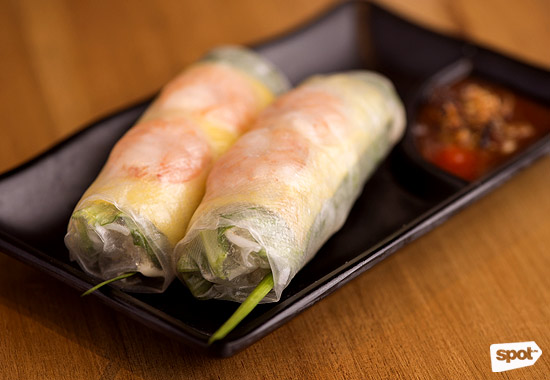 ADVERTISEMENT - CONTINUE READING BELOW
Fresh Southern Rolls
Begin with a Vietnamese staple, Fresh Southern Rolls (P170). Annam features two hefty wraps, each ready to burst with pieces of prawn and pork and fresh herbs, and best enjoyed slathered with chili or peanut sauce.
Then, shift to Annam's other bestsellers. For salads, the choice is between Green Papaya and Tangy Mango (P250/each). The former comes with tasty beef jerky, while the latter is mixed with prawn and pork. Both are dressed in fresh herbs and peanuts, and both are even better, according to Chef Nam, with the freshly made Prawn and Sesame Rice Crackers (P130), which contribute a nice contrast in flavor and texture.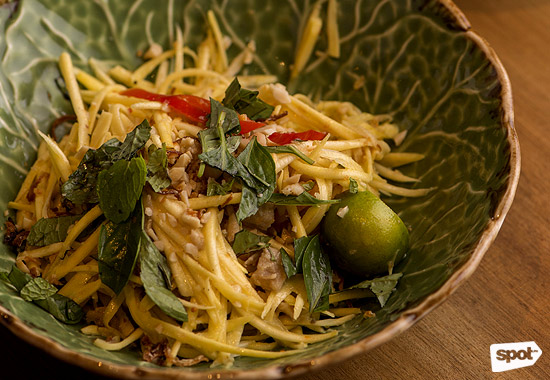 Tangy Mango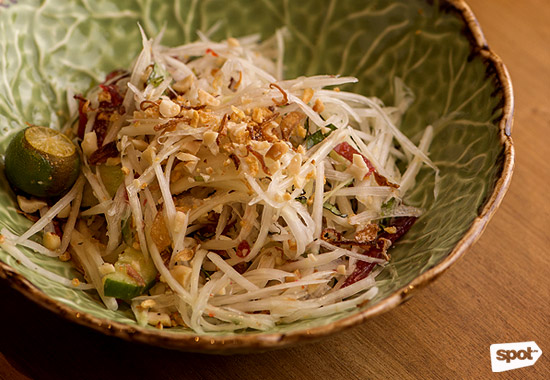 ADVERTISEMENT - CONTINUE READING BELOW
Green Papaya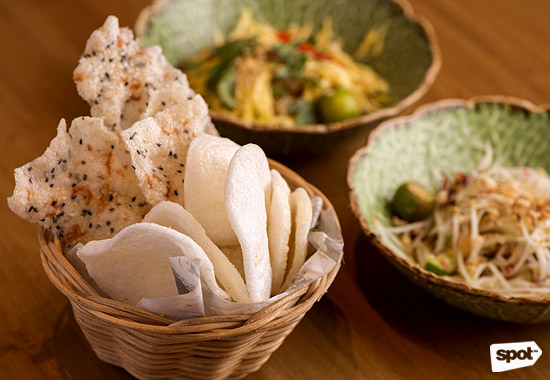 Prawn and Sesame Crackers
Tone down the spice-filled salads by sipping on some of their refreshing coolers: Freshly Pressed Sugarcane Juice with Kaffir Lime Leaves (P130) or Lemongrass-Ginger Iced Tea (P150).
It's Annam's pho lineup, however, that steals the show. The noodles at this restaurant are inspired by recipes from Hanoi, the birthplace of pho. Broths boiled for 24 hours are finished off with herbs, spring onions, and your choice of meat. The Pho Chicken (P290), which flaunts a combination of sliced chicken, soft-boiled egg, liver, and gizzard, is a light, stripped-down take on a classic. An order of Pho Australian Wagyu Beef Slices (P550), meanwhile, showcases melt-in-your-mouth beef that complements rather than competes with the deeply flavorful broth.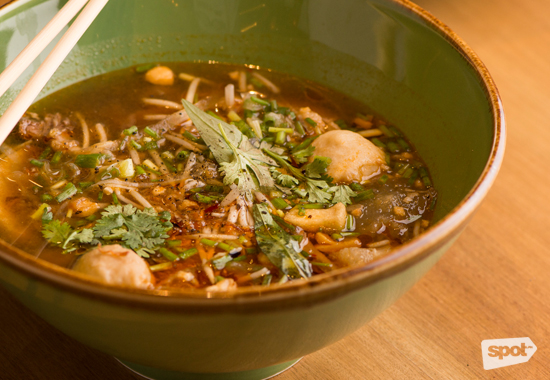 ADVERTISEMENT - CONTINUE READING BELOW
Spicy Hue Australian Beef Noodles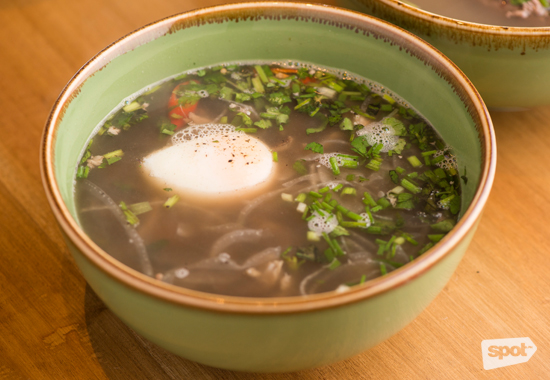 Pho Chicken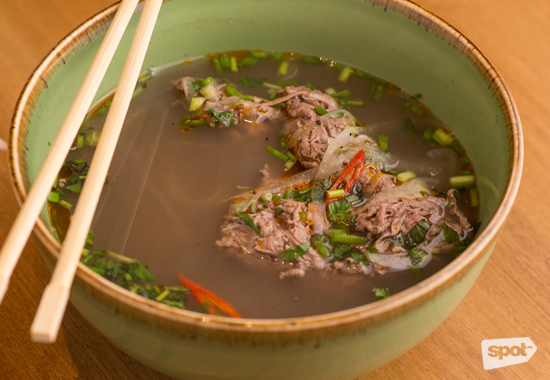 Pho Australian Wagyu Beef Slices
The crowd favorite in Singapore is the Spicy Hue Australian Beef Noodles (P350). An intense jumble of rice noodles, pork, beef, and bean sprouts, it's for those who crave more in-your-face flavors in their noodles.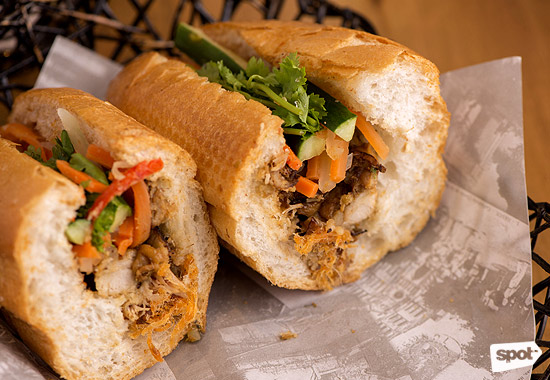 ADVERTISEMENT - CONTINUE READING BELOW
Sautéed Lemongass Pork
If you're looking for a light but filling snack, then check out Annam's creative takes on the traditional banh mi. Their toasted baguettes are stuffed with your choice of savory meats, greens, spices, a layer of chicken paté, and other surprising elements that include cream cheese, chicken floss, and a trusty omelet. SPOT.ph favorites are the Sautéed Lemongass Pork (P250) and the Chili-Lemongrass Chicken (P230). From 2 p.m. to 5 p.m. daily, customers can even enjoy them with Vietnamese coffee for only P200. Annam's brews use carefully roasted Grade A Robusta beans that leave a clean, fragrant aroma after each sip.
Wind down with some sweets, starting with the Chilled 3-Color Dessert (P180), which is the Vietnamese spin on halo-halo. Just like the Filipino delicacy, it is best to mix all ingredients together until the milk turns into a light shade of pink. For a sweeter impact on your taste buds, have a bite of the Vanilla Pudding, Palm Sugar Caramel (P150). It's a cross between an unabashedly sweet leche flan and homemade pudding.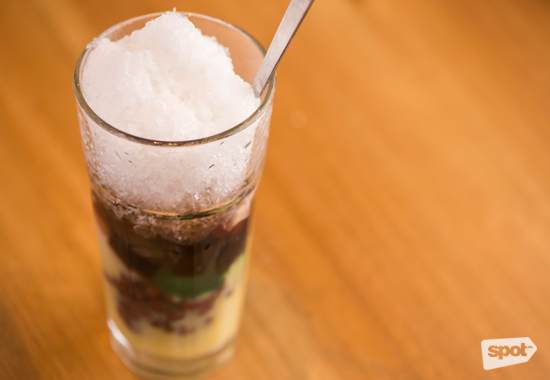 ADVERTISEMENT - CONTINUE READING BELOW
Chilled Tri-Color Dessert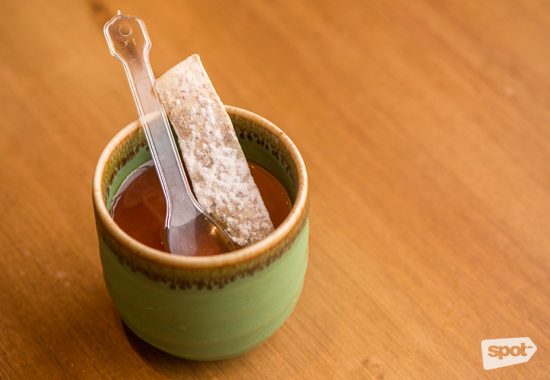 Vanilla Pudding, Palm Sugar Caramel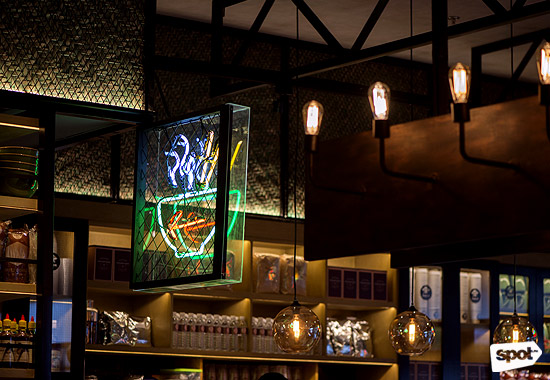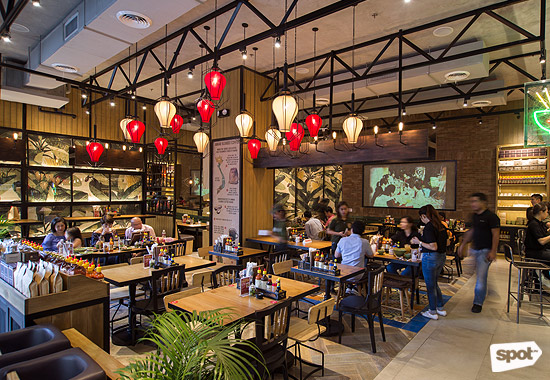 ADVERTISEMENT - CONTINUE READING BELOW
It's like a cross between a diner and a cafe.
The Annam philosophy is simple: to combine Old-World recipes and cooking methods from Vietnam with elements that appeal to the modern foodie—nostalgic tastes, vibrant plating in a trendy one-stop shop. "Asian food is the future," says Chef Nam. "We have to be proud of our cuisine and our unique techniques. With a little creativity, we can create dishes that can be good without necessarily breaking the bank."
For those who love quality pho, the good news just keeps coming: Annam will soon open a second branch at Resorts World Manila and a third one in the south.
Photos by Hans Fausto
---
Help us make Spot.ph better!
Take the short survey
Load More Stories