10 More Great Places to Eat Your Feelings (2016 Edition)
Because food makes everything better.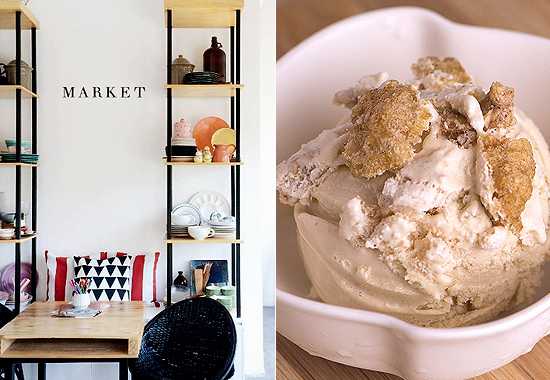 (SPOT.ph) There's a reason why the term "comfort food" is a thing. When you're having a bad day, when you're feeling down in the dumps, or when things aren't going your way, good food will always be there for you. The key to stress-eating is finding the right grub and the right place that will cheer you right up. We show you where to go to eat your feelings. No judgments here!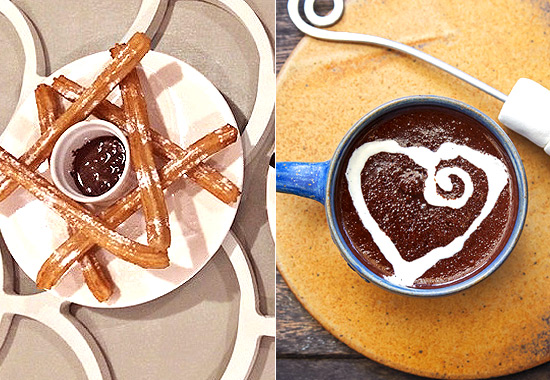 Xocolat
The issue: You feel like you're doing everything wrong.
You're pulling all-nighters but your boss is still disappointed. You gave your all for that presentation, but it's still not what they're looking for. Lately, you feel like things are just taking a wrong turn. Well, it's impossible to feel wrong at Xocolat. Maybe a slice of their mouthwatering Flourless Xocolat Cake, a sip of their S'Mores Hot Chocolate or a refreshing Xoco Mint is all you need to feel that things are going right again. After all, there's no situation, no matter how awful, that chocolate can't fix.
The Solution: Flourless Xocolat Cake (P125/slice, P895/whole), S'Mores Hot Chocolate (P145)
Xocolat has branches at 172 B. Gonzales Street, Loyola Heights, Quezon City; and G/F Promenade, Greenhills, San Juan City. Read more about Xocolat.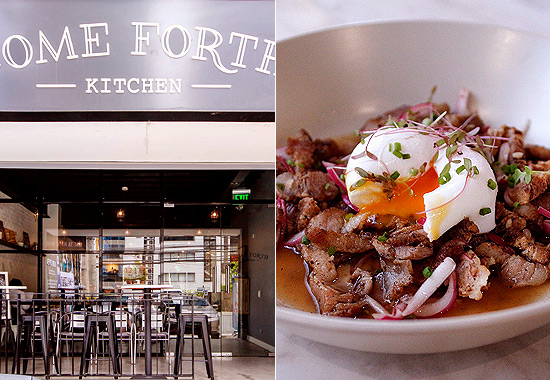 Come Forth Kitchen
The issue: You're having an existential crisis.
You finally got the job you've always wanted, only to realize three months in that it's not what you hoped it would be. You want out, but you have no idea where to go or what you really want to do. You're stuck in a void that's slowly eating you up, and you're scared to make decisions. Welcome to Come Forth Kitchen. It's a bright and casual restaurant that serves comfort food for every situation. Their signature Come Forth Pulpog—La Union's version of sisig topped with a rich and runny poached egg—will give you familiar, comforting feelings of nostalgia. Suddenly, you feel like a kid again and life doesn't seem so complicated.
ADVERTISEMENT - CONTINUE READING BELOW
The solution: Come Forth Pulpog (P250), Sweet Potato Nachos (P250)
Come Forth Kitchen is at 120 Jupiter Street, Bel-Air 2, Makati City. Read more about Come Forth Kitchen.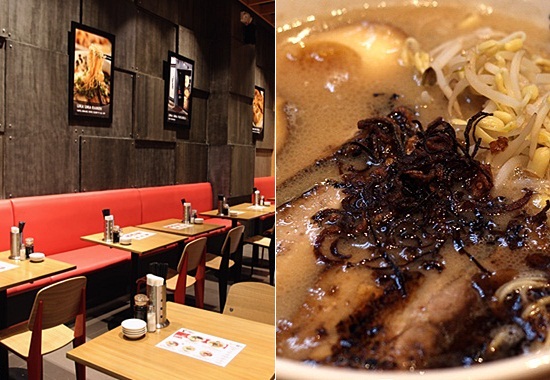 Uma Uma Ramen
The issue: Your favorite band is having a concert in Manila but you can't afford a decent ticket.
You've been waiting all your life for this, but why did they have to drop by at a time when you just bought a new phone? On top of that, you've got deadlines up to your ears. Why not cry your eyes out over a bowl of Uma Uma Ramen's Signature Ramen? The broth is light and milky, the charsiu and spicy miso deeply integrated into the flavor after hours of cooking, creating a mouthwatering aroma that's hard to resist. You may not be singing and dancing in a concert somewhere, but at least you're sipping on a lip-smacking, flavorful, and hot bowl of ramen.
The solution: Shoyu Ramen (P340), Curry Gyoza (P150)
Uma Uma Ramen is at Level 2, S Maison, Conrad Manila, Seaside Boulevard corner Coral Way, Mall of Asia Complex, Pasay City. Read more about Uma Uma Ramen.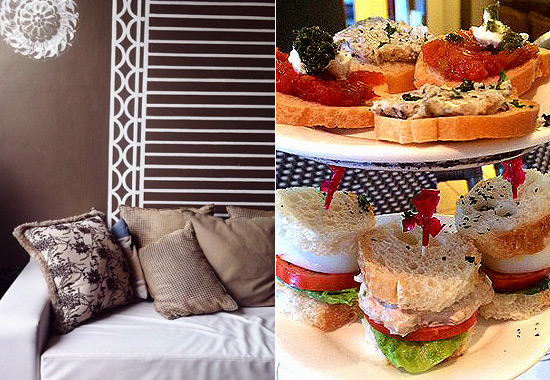 Relish (Hello, Happiness)
The issue: You didn't get your dream job.
You've made it through not one, not two, but three interviews, and you've aced the exam. But the officer-in-charge calls to tell you that they've "decided to go in a different direction," a.k.a. hire someone else. Head to someplace where it's impossible to feel like a failure. It's likely that chandeliers, plush couches, and afternoon tea with your tita posse is all you need to lift your spirits back up.
ADVERTISEMENT - CONTINUE READING BELOW
The solution: Mushroom Bisque (P195), Afternoon Tea (P350/a set for two)
Relish (Hello, Happiness) is at 74 Scout Limbaga Street, Laging Handa, Tomas Morato, Quezon City.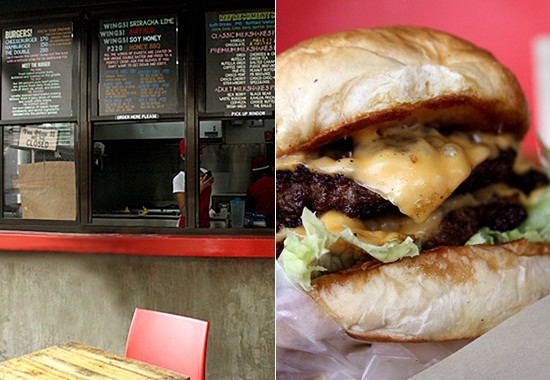 Sweet Ecstasy
The issue: You can't move on.
It's never easy dealing with losing something...or someone. For an instant mood-lifter, look no further than Sweet Ecstasy. There's no situation of the heart that their burgers can't fix. All their ingredients are fresh, with a 100% beef patty grilled to a light crunchy char. The confidence and no-nonsense quality of their burgers will remind you of simpler times.
The solution: Double (P230), Chicken Wings (P200-P320)
Sweet Ecstasy has branches at 10 Jupiter Corner Asteroid Street, Bel-Air, Makati City; 2/F Regis Center, Katipunan Avenue, Loyola Heights, Quezon City; and 2/F Uptown Parade, 38th Street corner 9th Avenue, Bonifacio Global City. Read more about Sweet Ecstasy.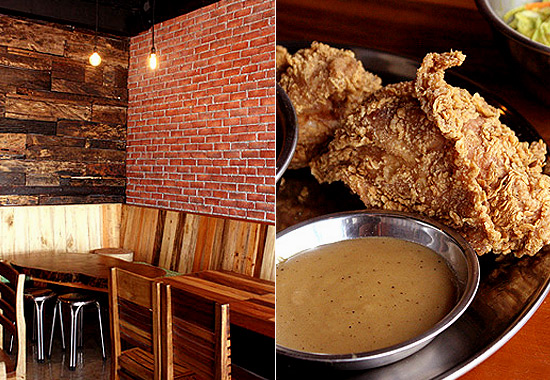 Señor Pollo
The issue: That vacation leave you've been planning for months got canceled.
There's nothing worse than a work emergency popping that vacation bubble you've been looking forward to. What you need is the ultimate comfort food—fried chicken. Good ol', familiar, and reliable fried chicken that will ease the fury in you. Find a seat at Señor Pollo, devour their famous crisp, savory fried chicken that's best experienced than described. Heck, bring on another piece!
The solution: Señor Pollo's Fried Chicken (P135 and P225/two sides, P99 and P190/solo), Fried Plantains (P45) 
Señor Pollo is has branches at F7 Building, Scout Rallos Street corner Tomas Morato Avenue, Barangay Laging Handa, Tomas Morato, Quezon City; and 5767 Ebro Street, Poblacion, Makati City. Read more about Señor Pollo.
ADVERTISEMENT - CONTINUE READING BELOW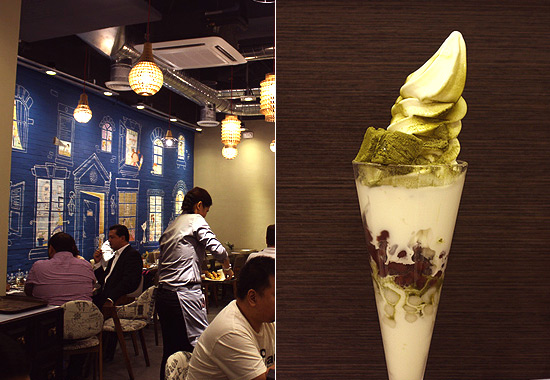 The Dessert Kitchen
The issue: You're missing someone. Terribly.
Fro extreme cases of longing, you need a tub of really good ice cream. Case in point: Friends Season 3 Episode 4, where the girls console Chandler with a tub of ice cream after Janice gets scared of commitment. The Dessert Kitchen's frozen treats are what you need to fill that void of longingness. Indulge in a soft-serve ice cream, yogurt, shaved ice, or parfait as much as you want, and don't worry about feeling guilty afterwards. They make use of ingredients that are fresh and of premium quality, so there's lower fat and sugar content in every delectable treat.
The solution: Taste of Uji (P188), Romantic Valentine (P258)
The Dessert Kitchen is at 3/F Power Plant Mall, Rockwell, Makati City. Read more about The Dessert Kitchen.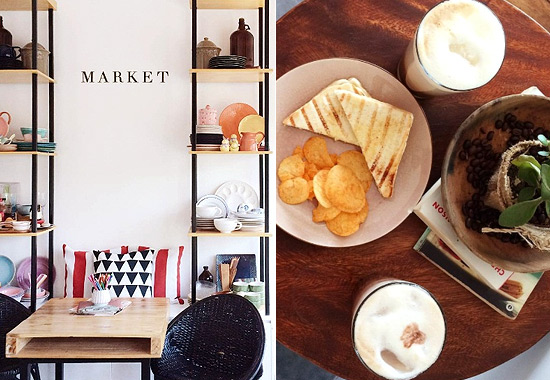 The Coffee Room
The issue: You feel alone.
Everyone gets lonely sometimes. Whether it's the popular girl with a lot of friends, or the guy who's always out and about, no one's spared from feeling alone every now and then. It takes a brave heart to find comfort in solitude, so why not take the leap and head to a quiet cafe? The Coffee Room is an obscure coffee shop hidden inside a sports clinic, and we guarantee it's where you'll find that alone time doesn't have to feel so lonely. Grab a book, sip on a cup of coffee, put on your headphones, and enjoy your own company.
The solution: Iced Caramel Latte (P120), Grilled Chicken Salad (P180)
ADVERTISEMENT - CONTINUE READING BELOW
The Coffee Room is at 3/F Hollywood Square, West Avenue, Del Monte, Quezon City.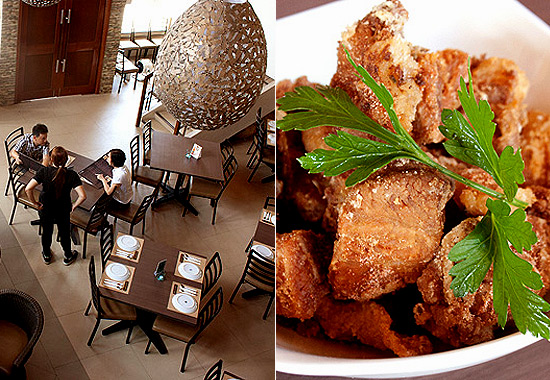 Livestock
The issue: You lost a competition.
There, there. You gave it your best, didn't you? Think of it this way: Things always get worse before they get better. And they will when you make a trip to Livestock. No one will judge you for devouring their sinful pork dishes—from pig wings, to spiced pig tails, crispy pata to crackling belly—you may have lost, but at Livestock, you'll end up feeling like a winner.
The solution: Crispy Pata (P590), Spiced Pig Tails (P280)
Livestock is at 34 Sergeant Esguerra Avenue, Quezon City. Read more about Livestock.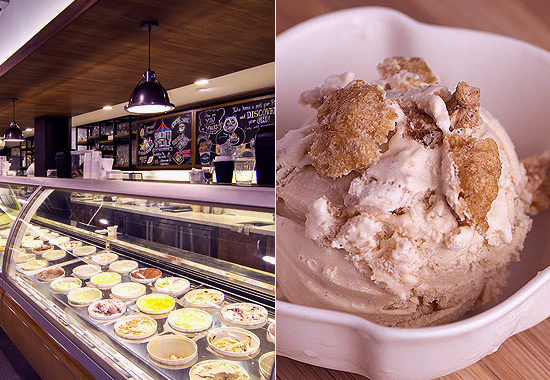 Carousel Creamery
The issue: Nothing is going right at work.
Let's talk about that mood: The one where all you want to do is lie down and cry of exhaustion. We'd understand if after a long day, all you want is to kick up your heels, but take a detour to Carousel Creamery first. Maybe what you need is to cool off with ice cream—101 flavors, to be exact. Whether you need the familiar comfort of chocolate, or something out of the ordinary like Pinoy Beer, ice cream pretty much makes everything better.
The solution: Sampler Plate of 5 (P395), Espresso Shake (P165)
Carousel Creamery is at 8 Missouri Street, Northeast Greenhills, San Juan City. Read more about Carousel Creamery.
Photos from Xocolat, Francine Santos (Relish), and SPOT.ph archives.
Load More Stories