Soban K-Town Grill
2/F Eastwood Mall, Eastwood City, Quezon City
Contact: 441-8460, 0995-135-8453
Open from 11 a.m. to 10 p.m. (Monday to Sunday)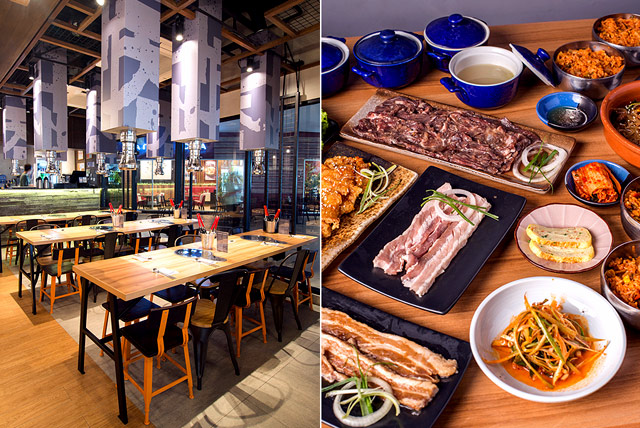 (SPOT.ph) Food has always played an important role in the Korean lifestyle. Cooking your own food at your table not only gives you an immense feeling of satisfaction, but the entire process allows you to spend quality time with family and friends. In Korea, you don't just savor your meal, but you're also meant to appreciate the company you're eating with. (In Koreanovelas, this is also the time the guy realizes he's madly in love with the pretty, petite girl shoveling food in her mouth like there's no tomorrow while remaining unfairly svelte).
ADVERTISEMENT - CONTINUE READING BELOW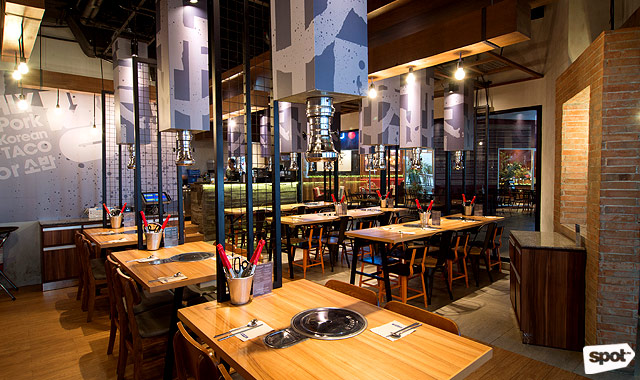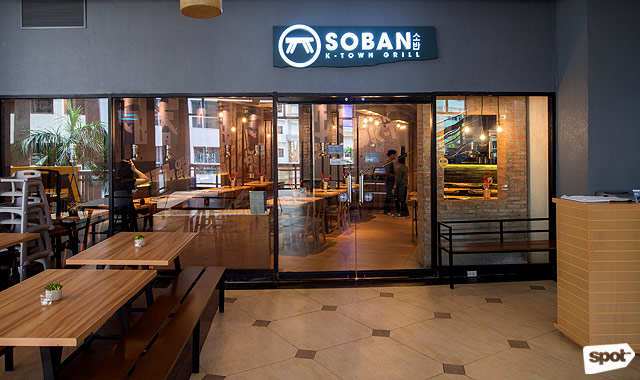 At Soban K-Town Grill, they really take the sense of K-community seriously, creating a hearty and affordable menu meant to be shared and enjoyed. Soban, which means "small table" in Korean, is a more casual dining experience from the same restaurateurs who gave us Sariwon. Just like Sariwon's extensive and well-laid out lineup, Soban K-Town Grill was built and conceptualized from the ground up by Sung Rah and Happyfoods Group with its own delicious offerings. 
Soban sets itself apart from other Korean-style grill joints in Manila by offering additional dishes inspired by the Korean food evolution in L.A., New York, and Hong Kong, like "Korritos" (Korean burritos), K-Tacos, and kimchi fries. There are also Korean nods to local classics, like their mouthwatering Korilog bowls: Beef Korilog (P135) with beef bulgogi, kimchi fried rice and fried egg; and Chicken Korilog (P135), which comes with caramelized fried chicken, kimchi fried rice, and fried egg.
ADVERTISEMENT - CONTINUE READING BELOW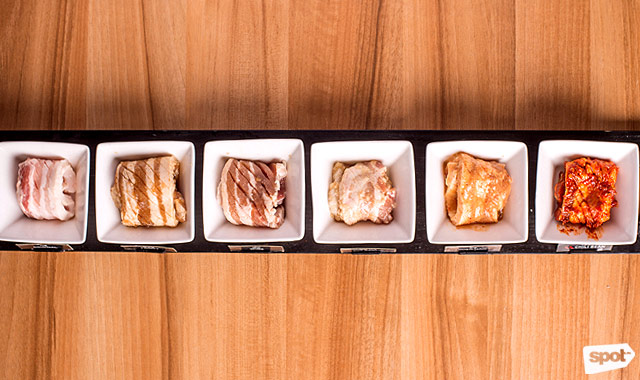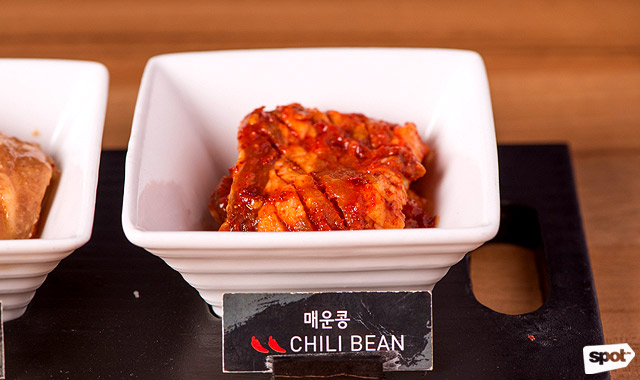 ADVERTISEMENT - CONTINUE READING BELOW
Of course no Korean grill is complete without meat and Soban not only delivers, they prepare your meat six ways via six different marinades that were personally vetted by the owners. The six marinades include original (Soban's proprietary secret sauce); fruity (made with apples for a deliciously sweet bite); chili bean; soy garlic; doenjang (fermented soybean); and wine. 
If it's your first time at Soban, we suggest you come very hungry and with a large group to fully enjoy their dishes.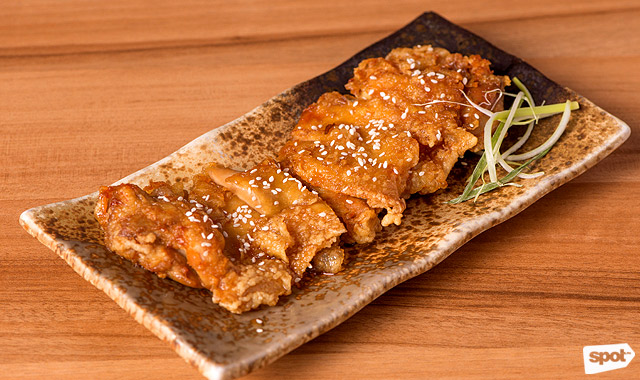 ADVERTISEMENT - CONTINUE READING BELOW
Dak Bulgogi
We're Korean fried chicken fans and we have to say that Soban has one of the best fried chicken dishes around, and that's the Dak Bulgogi Set (P320). The caramelized batter is perfectly crunchy, the chicken tender and flavorful. Driving to Eastwood, even during Friday rush hour, is worth it!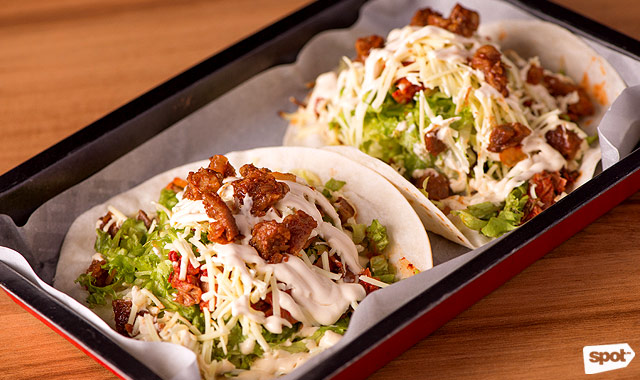 ADVERTISEMENT - CONTINUE READING BELOW
K-Taco
Soban's K-Taco (P75) is one big and very sulit taco. Where the normal taco usually comes palm-sized, Soban's is as big as your hand (comparison not applicable to basketball players). Each taco is generously heaped with lettuce, kimchi, cheese, meat (you can choose between beef bulgogi, pork, or spicy chicken), and sour cream. Even for someone picky with taco fillings, their K-Taco is perfect as is, without modifications.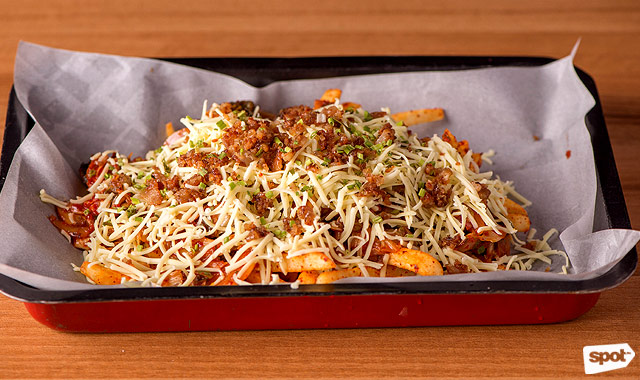 ADVERTISEMENT - CONTINUE READING BELOW
Kimchi Fries
Crisp and seasoned potatoes topped with cheese, pork bits, and kimchi make the Kimchi Fries (P199) a winning appetizer. Order an extra serving for takeout if you're watching a movie after; this is perfect movie munchies, along with a K-Taco.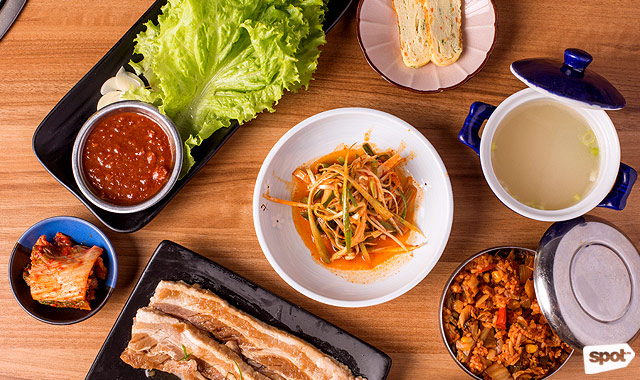 6-Flavor Samgyupsal Set
The best way to experience Soban and what they're all about is to order the 6-Flavor Samgyupsal Set (P1,420; add P15 to upgrade to kimchi rice) which features pork belly strips coated in their six special marinades. Each meat set is generally good for three to four people and comes with unlimited rice (you can upgrade to their delicious kimchi fried rice whose spice level you can choose), salad, soup, and egg roll appetizers.
ADVERTISEMENT - CONTINUE READING BELOW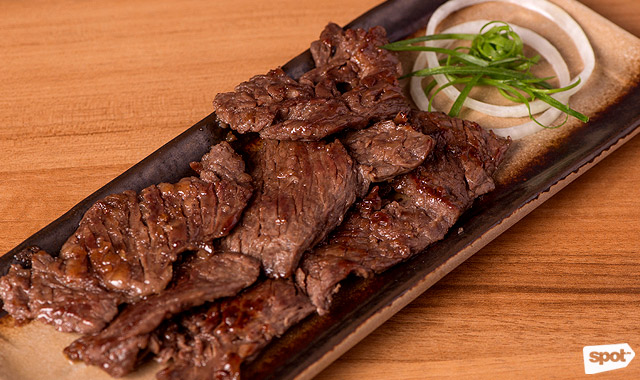 Premium BBQ
If you're craving something beefy with an almost wagyu-like juiciness, we recommend the Premium BBQ Combo Set (P2,120) so you can try the Yangneyom Toshisal (premium marinated beef) or our favorite, Woo Samgyup (marbled beef belly served with two signature dipping sauces). This set also comes with Samgyupsal and Dak Bulgogi plus Japchae, perfect for the hungriest bunch of friends. 
ADVERTISEMENT - CONTINUE READING BELOW
Dining solo? You can also mix and match your own set and get the meat portions in smaller servings. Soban knows you need a cure for that Korean fix.
Photos by Hans Fausto
Share this story with your friends!
---
Help us make Spot.ph better!
Take the short survey
More Videos You Can Watch
Load More Stories