This UP Town Center restaurant is just the thing for your next group get-together
Peri-Peri Charcoal Chicken will tempt you with their hefty group meals!
Peri-Peri Charcoal Chicken
G/F UP Town Center, Katipunan Avenue, Quezon City
Open daily from 10 a.m. to 10 p.m.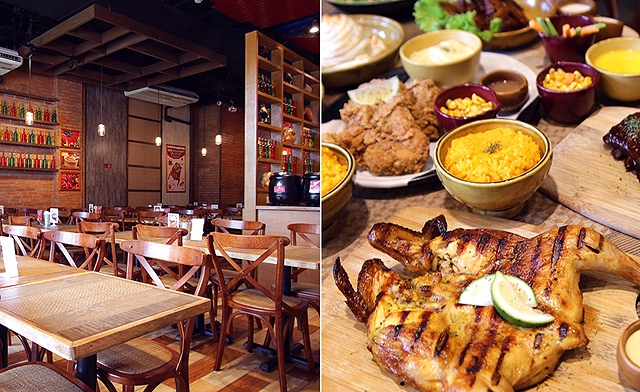 (SPOT.ph) Chicken lovers in Quezon City can now get their chicken fix at the newly opened branch of Peri-Peri Charcoal Chicken at the ground floor of UP Town Center, which launched in August.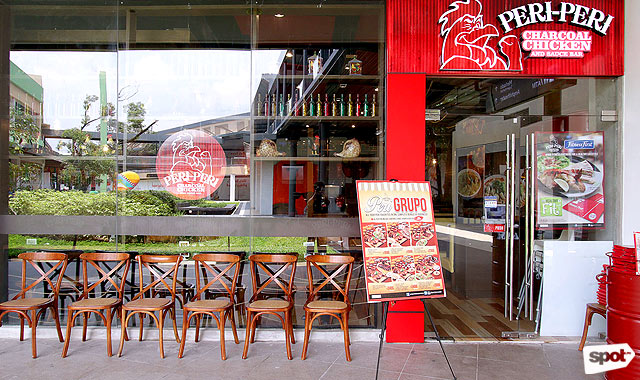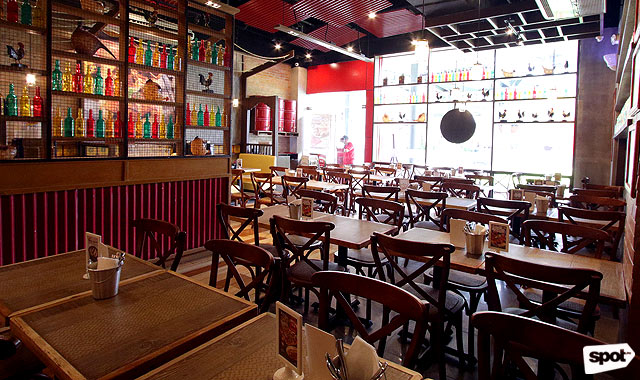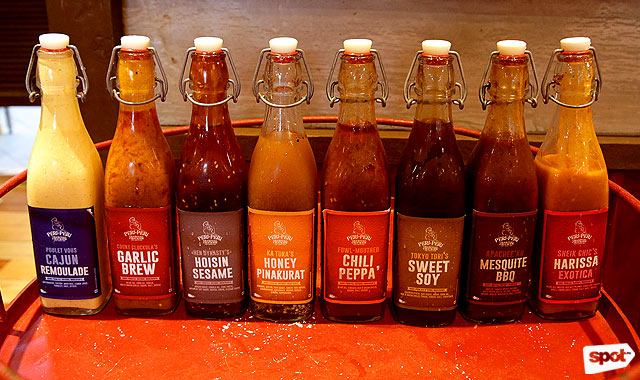 The highlight of Peri-Peri Charcoal Chicken is always its tender, well-marinated roast chicken, which is best paired with any of the eight quirkily named sauces: Poulet Vous Cajun Remoulade, Count Cluckula's Garlic Brew, Hen Dynasty's Hoisin Sesame, Ka Tuka's Honey Pinakurat, Fowl-Mouthed Chili Peppa, Tokyo Tori's Sweet Soy, Apachee'Kn Mesquite BBQ, and Sheik Chic's Harissa Exotica.
But Peri-Peri also has a vast menu that goes well beyond chicken. You can sample all these by splitting a Grupo Meal with some friends. Each Grupo Meal is good for four people and comes with four servings of Java rice, four bowls of soup (pick from chicken or broccoli soup, but pumpkin soup is available sometimes), four side dishes, and four glasses of iced tea.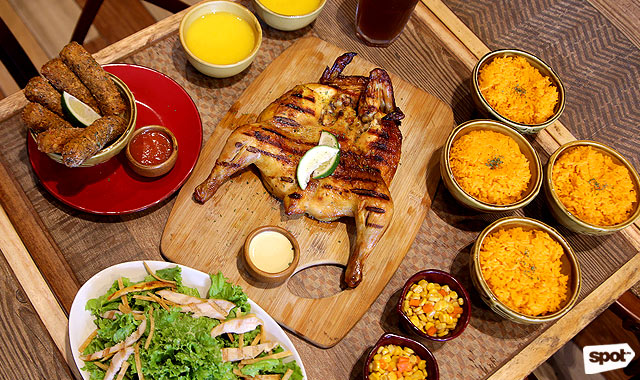 Colombia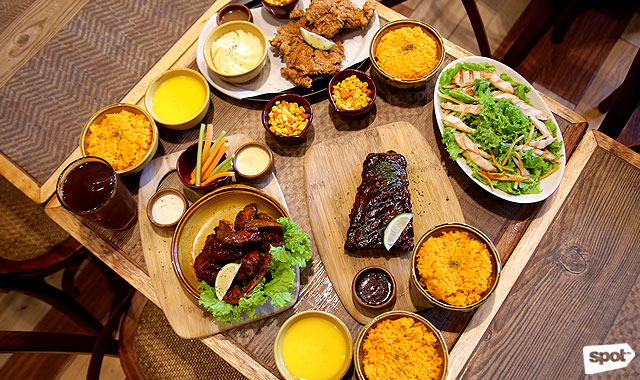 Chile
The Colombia (P1,695) is the most budget-friendly option, which includes mozzarella sticks, chicken salad, and a whole roast chicken. The Argentina (P1,999) offers a whole roast chicken, Todo Carne pizza, and bolognese and carbonara pasta. The Chile (P2,355) gives you wild wings, chicken salad, half-slab BBQ back ribs, and two pieces of the Numero Uno fried chicken, which features fried chicken fillets coated with a crispy, flavorful batter. The Portugal (P2,455) is ideal for carnivores, as it features a whole roast chicken and a whole slab of BBQ back ribs.
ADVERTISEMENT - CONTINUE READING BELOW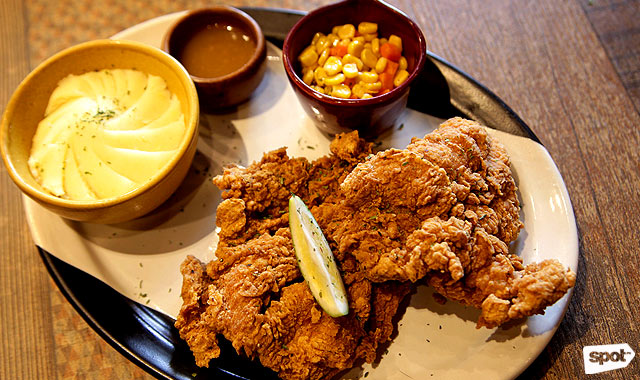 Numero Uno fried chicken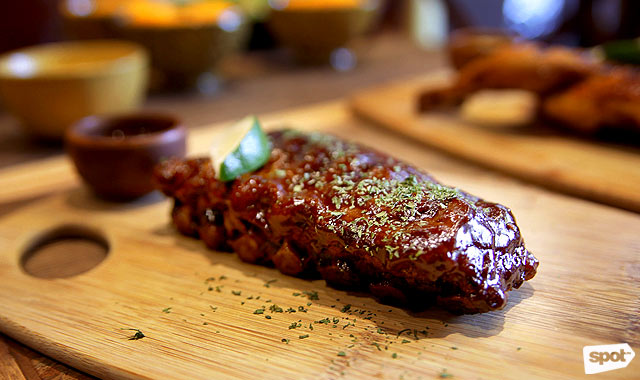 BBQ back ribs
The bestsellers are the Spain (P2,499) and Brazil (P2,888) Grupo Meals, which have much more diverse dishes: the Spain offers a serving of perichon, nachos, chicken salad, a whole roast chicken, and bolognese and carbonara pasta, while the Brazil offers the Vara Platter (with skewers of pork, chicken, and shrimp), chicken salad, roast chicken, a half slab of ribs, and crispy baby squid.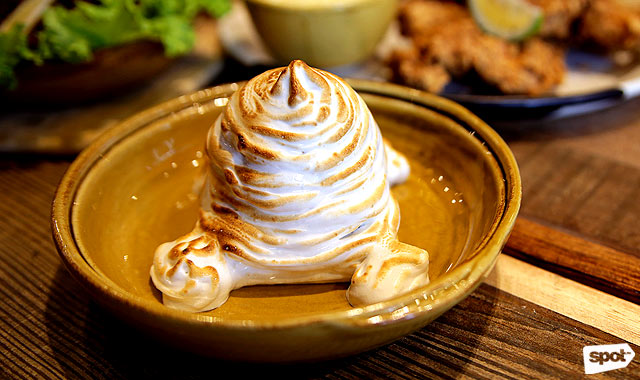 El Fuego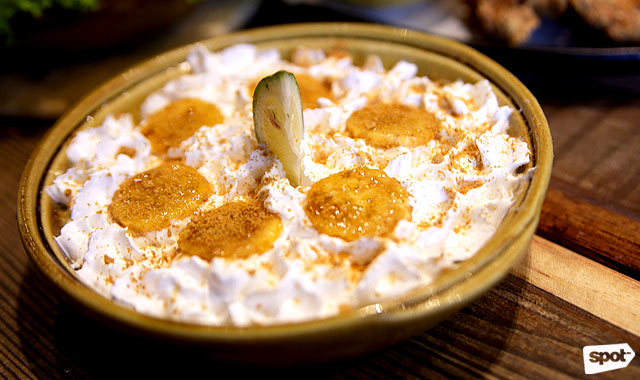 Torta Gorilla
All the Grupo Meals save for the Chile come with desserts: the El Fuego, a scrumptious, sweet creation featuring the unbeatable combination of a chocolate fudge cake crowned with vanilla ice cream and slathered in a cocoon of marshmallow fluff; and the Torta Gorilla, a lime pie combined with dulce de leche and overlaid with whipped cream and caramelized bananas.
The servers at Peri-Peri Charcoal Chicken like to send their guests off by wishing them a "peri" nice day, and that's certainly what you'll have after having your fill here.
Photos by TJ Tantiangco
Load More Stories