10 New Restaurants You Need to Try This September
Squeeze these new options into the last few days of the month (or save them for the next)!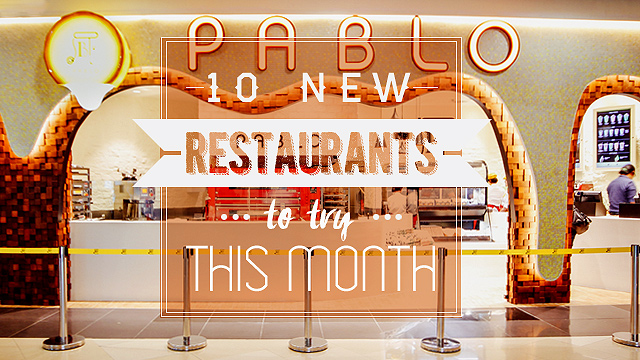 (SPOT.ph) Stumped for ideas on where to eat? Are there too many choices? We're breaking down Manila's extensive dining landscape with a list of places to try every month. Always keep your restaurant index fresh!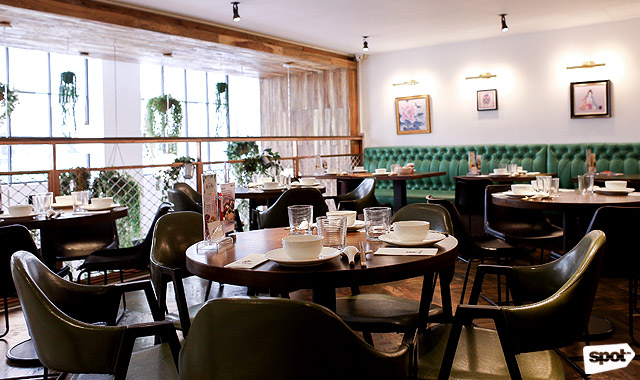 ADVERTISEMENT - CONTINUE READING BELOW
Da Tang Jardin
This new Asian-tapas bar at BGC pays tribute to China's Tang Dynasty, otherwise known as the country's golden period for culture and food. Da Tang Jardin features Eight Great Traditional Chinese Cuisines from some of China's regions: Shandong, Fujian, Cantonese, Zhejiang, Szcheuan, Hunan, Jiangsu, and Anhui. Taiwanese master chef William Liu creates his own twists on traditional flavors.
Da Tang Jardin is at Unit B, Bellagio 2, 29th Street, Burgos Circle, Taguig City.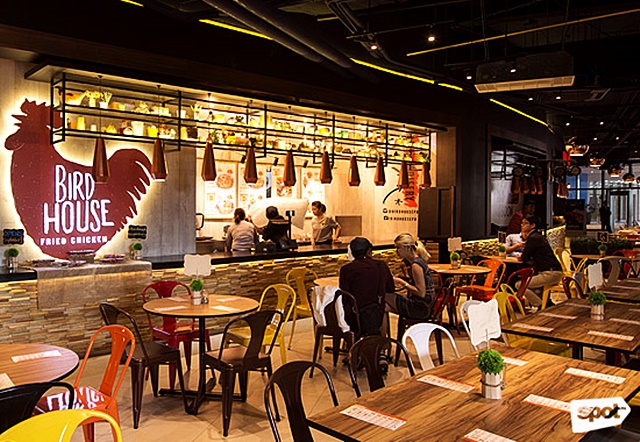 ADVERTISEMENT - CONTINUE READING BELOW
Birdhouse
Tired of the same old fried chicken? Birdhouse isn't afraid of innovating, serving flavorful chicken with extraordinary sauces like Truffle Ketchup and Green Goddess. Another must-try is the Salted Egg Lava Sandwich (the salted egg sauce is in the impossibly crunchy chicken patty!)
Birdhouse is at The Food Hall 4/L Uptown Place Mall, Uptown Bonifacio.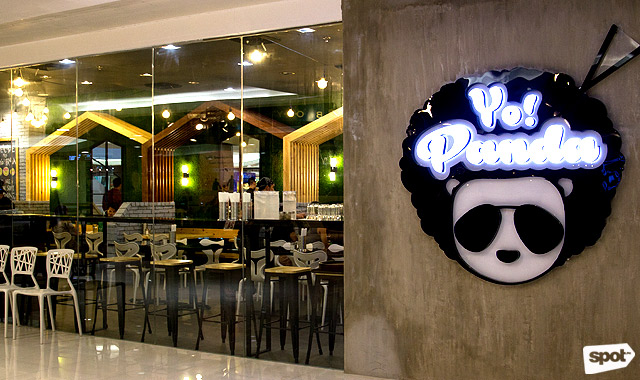 ADVERTISEMENT - CONTINUE READING BELOW
Yo! Panda
Apart from the adorable name and snazzy logo, Yo! Panda will entice you with the mouthwatering aroma of their fresh-from-the-griddle bubble waffles that come in different flavors. They're not all about dessert though; they also have Hong Kong-inspired savory dishes such as the Shrimp and Cheese Balls, Scallion Chicken Chop, and Cantonese Style Beef Brisket.
Yo! Panda is at 4/F SM Megamall, Building A, Ortigas, Mandaluyong City.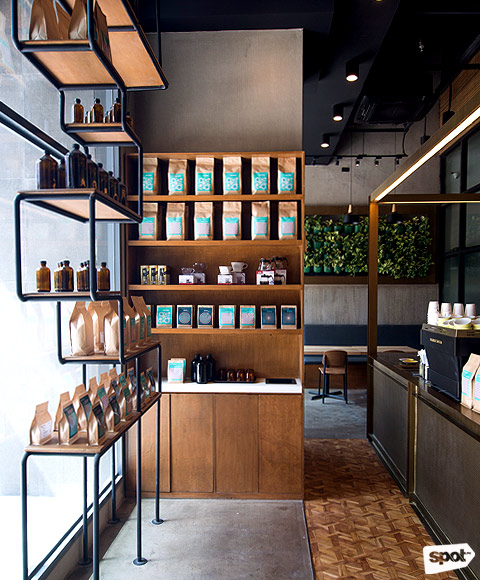 ADVERTISEMENT - CONTINUE READING BELOW
Fundamental Coffee
There's no shortage of coffee shops in the city, but finding a cozy, quiet place with exceptional coffee can be difficult. At Fundamental Coffee, they go back to basics by serving coffee without all the fancy, fruity fuss, with beans sourced from countries such as Indonesia, Brazil, Colombia, and Ethiopia. Pull up a seat and enjoy the simplicity and serenity. While you're at it, enjoy your drink with a few of their dishes. We recommend the Chicken Cheese Toast and Seared Tuna Avocado.
Fundamental Coffee is at G/F Park Terraces, Palm Drive, Ayala Center, Makati City.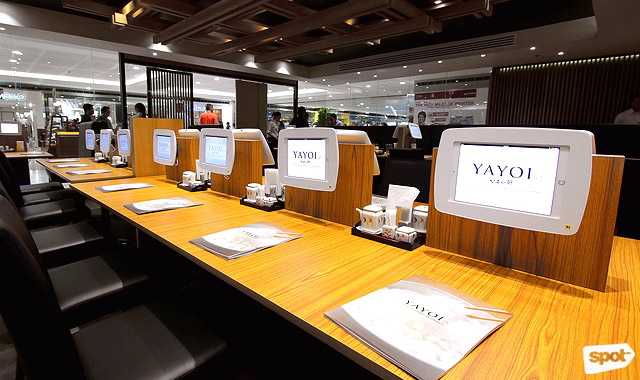 ADVERTISEMENT - CONTINUE READING BELOW
Yayoi
Say hello to Yayoi, a modern Japanese concept and the country's first ever teishoku restaurant. It's basically a set-dining experience, where every main dish comes with a side of vegetables, Japanese pickles, miso soup, and rice. Yayoi's ingenuity shows through the iPads at every table, provided for diners to make ordering a fast process. In less than 15 minutes, your food—piping-hot and fresh—will be served at your table.
Yayoi is at 3/F SM Megamall B, Mandaluyong City.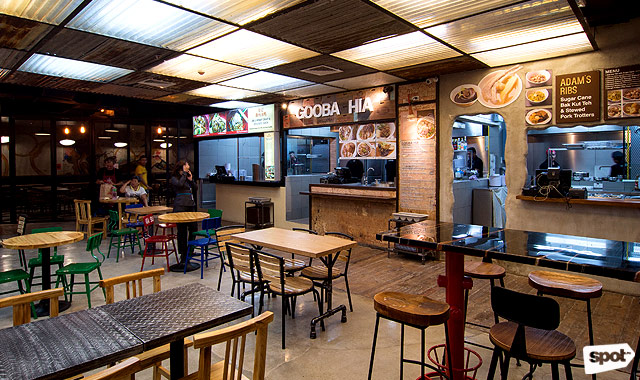 ADVERTISEMENT - CONTINUE READING BELOW
Makansutra Hawkers
Singapore's Makansutra Hawkers is finally in Manila and they brought top-notch international street food with them. At the moment, there are 11 unique stalls that serve street fare from all over Asia—including places like India, Hong Kong, Indonesia, and China—so that there's something for everyone. Even with a 500-seating capacity, the place is always packed with eager and hungry guests.
Makansutra Hawkers is at 2/F SM Megamall, Building A, Mandaluyong City.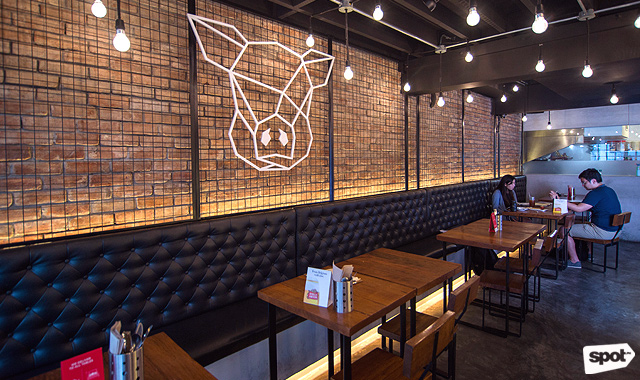 ADVERTISEMENT - CONTINUE READING BELOW
Pig Tales Gastropub
The keyword here is bacon: Bacon appetizers, bacon entrees, and even bacon desserts. Pig Tales Gastropub can be quite a challenge to hunt down, but once you stumble into their discreet corner along Wilson Street in San Juan, you'll find that it's worth every wrong turn. Bacon is sneakily infused in most of their dishes, and you'll be surprised at how well their unusual combinations fare. Case in point: Bangoes, a hodgepodge of bacon, sweet mangoes, vanilla ice cream, and chocolate.
Pig Tales Gastropub is at 192 Wilson Street, Greater San Juan, San Juan City.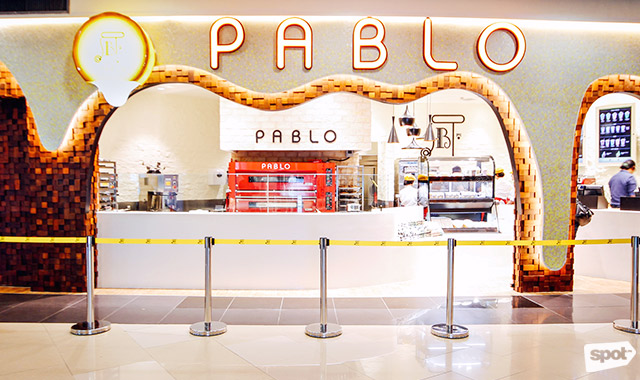 ADVERTISEMENT - CONTINUE READING BELOW
PABLO
The world's best cheese tarts are finally here, and we couldn't be more ecstatic (as we're sure, a lot of you are.) PABLO has been attracting huge crowds since its launch on September 14—and for good reason. Their cheese tarts are addicting with contrasting elements that somehow blend together in a sensational, melt-in-your-mouth way. Right now, they're limiting the puchases to one cheese tart per person. Come early because the lines can get pretty crazy!
PABLO is at G/F Robinsons Place Manila, Padre Faura Street, Manila.
ADVERTISEMENT - CONTINUE READING BELOW
Sugar Factory
September has been an exciting month, with the opening of some of the world's most recognized brasseries in Manila, including Sugar Factory. This Las Vegas candy store and restaurant serves fancy, crazy, opulent milkshakes (some of which are spiked with alcohol) and cocktail drinks that appeal to both the young and the old. Their savory menu is quite the tease, too, with hefty, cheesy burgers and tender ribs, staying true to their American roots.
Sugar Factory is at Unit GF5, G/F Shangri-La at The Fort, 3rd Avenue corner 30th Street, Bonifacio Global City.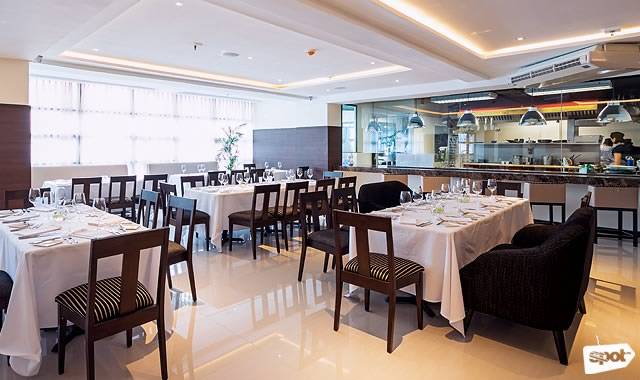 ADVERTISEMENT - CONTINUE READING BELOW
Bistro Manuel
Chef Ariel Manuel's first restaurant, Lolo Dad's, played witness to a lot of celebrations—from birthdays to intimate wedding receptions, proposals to graduation parties—it was the place to be for momentous occasions, so when it closed in December 2013, fans were distraught. Three years later, Chef Ariel reopens with a different name and look, featuring some old favorites and new additions to their daring but relatable menu, like the Baked Oysters with Foie Gras and Duck Leg Confit and Duck Hash.
Bistro Manuel is at 2/F Six Axis Center, 4347 B. Valdez Street, Poblacion, Makati City.
Recommended Videos
Load More Stories