10 Fun Drinks for Adults in Manila
Flaming shots and candy cocktails included.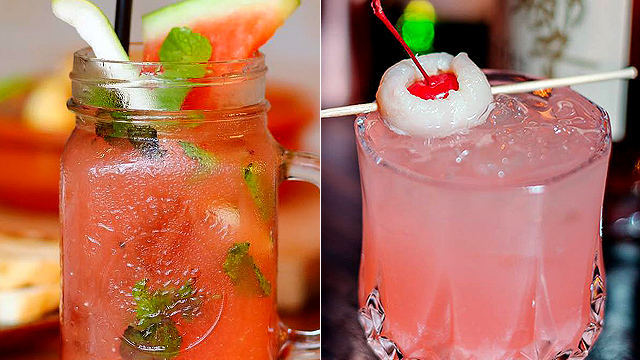 (SPOT.ph) Gone are the days when "drinks" meant only margaritas, vodka shots, or buckets of beer. Nowadays, the term "drinks" is synonymous with a fun and memorable night out—fancy, Instagram-worthy libations that boast complex yet familiar mixes. Today we round up 10 fun alcoholic drinks that you can try on your next night out.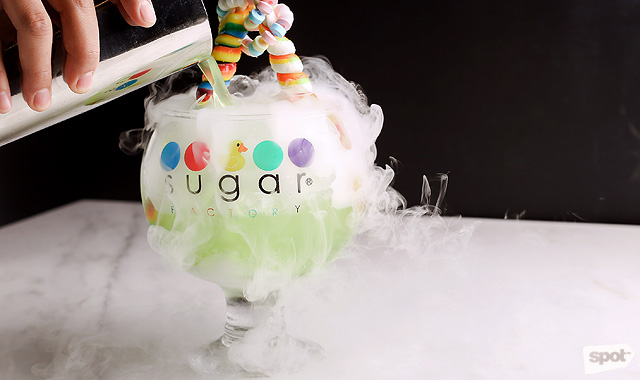 Sugar Factory's Lollipop Passion (P1,600)
Don't be fooled by the sweet and innocent look of this drink. It may be embellished with lollipops, but the real treat is the fun blend of melon, coconut, and pineapple—all spiked with 12 shots of alcohol.
Sugar Factory is at Unit GF5, G/F Shangri-La at The Fort, 3rd Avenue corner 30th Street, Bonifacio Global City. Read more about Sugar Factory.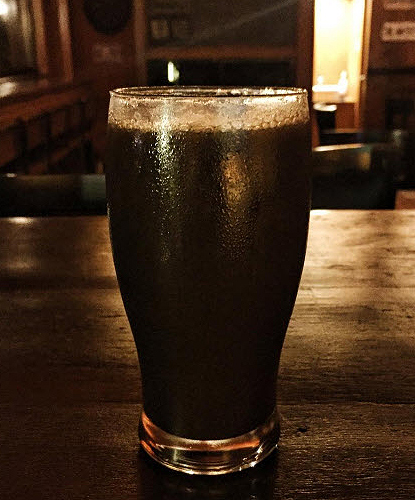 The Black Boar's Chocolate Beer (P99)
Who knew beer could double as dessert? The Black Boar's Chocolate Beer has a sweet onset, and is followed by a dark, rich, and creamy body. The bitter aftertaste is sharp, but surprisingly smooth.
The Black Boar is at 78 East Capitol Drive, Kapitolyo, Pasig City.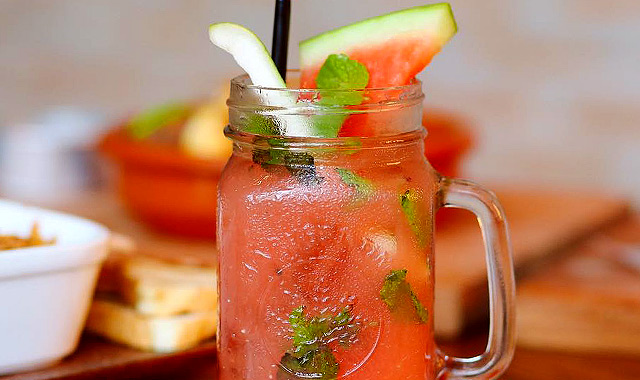 Moonshine P.U.B. x Public Urban Bar's Jungle Juice (P190 to P650)
If summer were transformed into a drink, chances are high that it would be Moonshine's Jungle Juice. This gin-based cocktail packs a fresh, distinct punch made from watermelon, cucumber, and lime, jazzed up with a watermelon garnish.
Moonshine P.U.B. x Public Urban Bar is at Retail L005 to 006, The Sapphire Bloc, Sapphire corner Onyx Road, Ortigas, Pasig City. Read more about Moonshine P.U.B. x Public Urban Bar.
ADVERTISEMENT - CONTINUE READING BELOW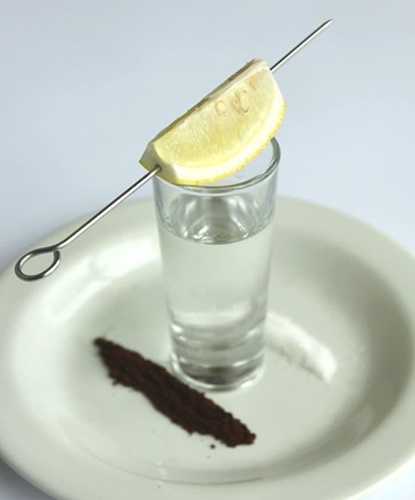 CIBO's Tiramisu Forte (P180)
A shot of vodka, coffee, sugar, and lemon make up this elegant Martini di Vodka. The way to drink it is by dredging the lemon in sugar and coffee, biting into it, and taking that shot of vodka to wash everything down.
See a list of CIBO branches. Read more about CIBO.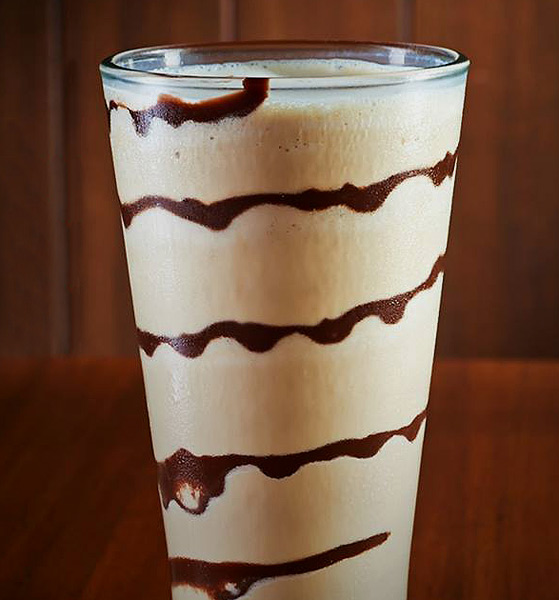 Mudslide at TGIFriday's (P295)
Switch your margaritas for something different and twice as fun at TGIFriday's—the Mudslide. Swirls of thick, chocolate syrup are enough to make the mouth water, and the drink itself is a sweet mix of Kahlùa, premium vodka, Baileys, and vanilla ice cream.
See a list of TGIFriday's branches.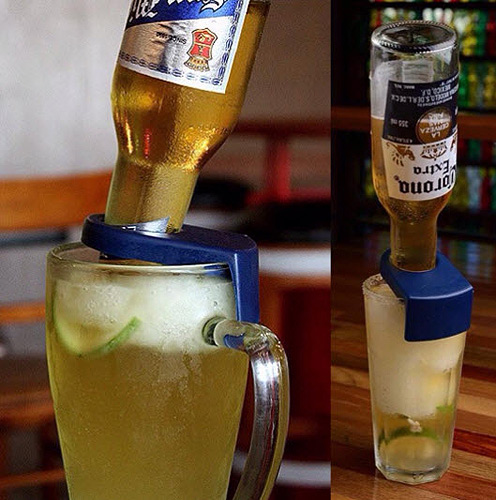 Peri Peri Charcoal Chicken's Beergarita (P170)
Peri Peri isn't just about amazing, succulent chicken; they have some top-notch drinks, too! The Beergarita (which they claim is the first in the country) is beer poured over margarita with cucumber garnishes to brighten up and tone down its hoppy, malty taste—think of it as a local Radler, but with more of a kick!
See a list of Peri Peri Charcoal Chicken branches. Read more about Peri Peri Charcoal Chicken.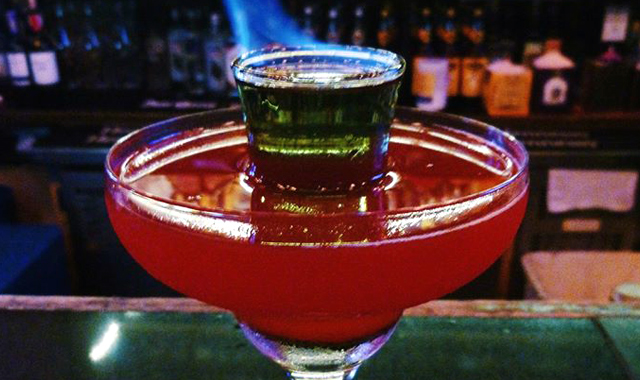 Cable Car's Furolocco (P240)
If you think you can't get drunk in one sitting, think again. The Furolocco from Cable Car is a secret mix of different liquors (trust us when we say it's extremely potent) with a flaming shooter in the middle. You may wake up the next day with a blur, but it's definitely worth the experience.
ADVERTISEMENT - CONTINUE READING BELOW
See a list of Cable Car branches. Read more about Cable Car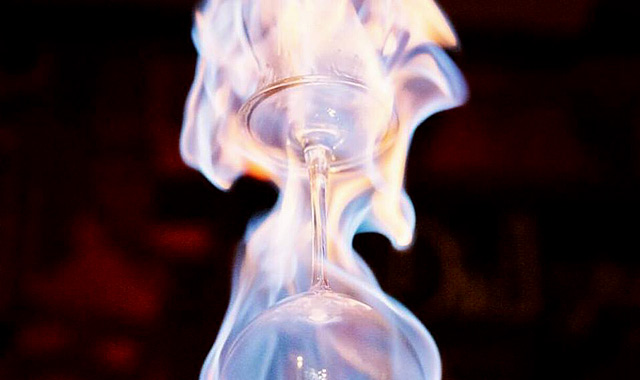 Rue Bourbon's Flaming Lamborghini (P250)
Celebrating your birthday soon? Instead of blowing candles on a cake, try blowing on Rue Bourbon's Flaming Lamborghini—that is, if you can extinguish it. The glasses are filled with Sambuca, Kahlùa, Baileys, and blue curacao, and then stacked on top of each other before being set in fire. It's the ultimate party drink, and is supposed to be downed as a shot through a straw. Don't forget to whip out your phone during your last sober minutes and snap a photo and video! It may be your first and last keepsake from the evening.
See a list of Rue Bourbon branches. Read more about Rue Bourbon.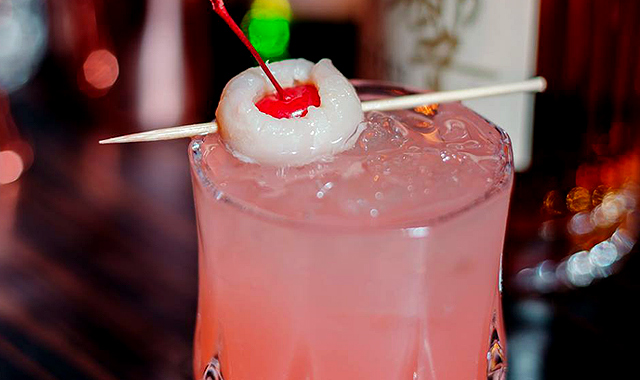 Chotto Matte's Sakura Smile (P250)
This baby pink Japanese drink is made with vodka and sake, infused with cherries and lychees. Fruity and citrusy, it's the perfect drink to cap off a long day, especially when you're craving a light, happy buzz to go with your meal.
Chotto Matte is at G/F Net Park Building, 5th Avenue, Bonifacio Global City. Read more about Chotto Matte.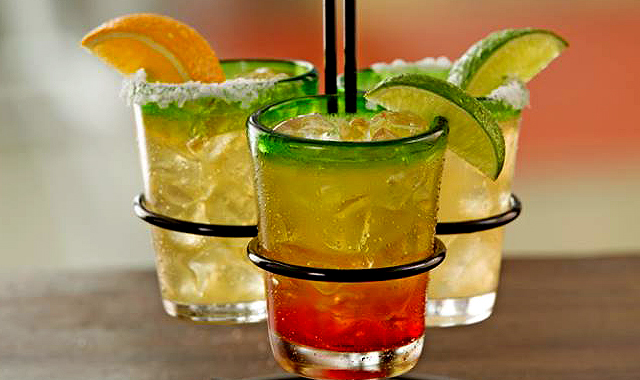 Rita Trio at Chili's (P475)
Chili's has long been a staple for catch-up sessions—and for good reason. They have a wide assortment of drinks, ranging from beers, wines, cocktails, and more. The latest addition to their margaritas is the Rita Trio, a triple-threat that lets you choose from their five best-selling margaritas: the El Nino, Pomegranate, Blue Pacific, Chambord 1800, and Tropical Sunrise, so you get a taste of each.
ADVERTISEMENT - CONTINUE READING BELOW
See a list of Chili's branches. Read more about Chili's.
Photos from The Black Boar, Moonshine P.U.B. x Public Urban Bar, CIBO, TGIFriday's, Peri Peri Charcoal Chicken, Cable Car, Rue Bourbon, Chotto Matte, Chili's, and SPOT.ph archives
Load More Stories