The Anago Tendon at Tenya is a seafood feast in a bowl
Hook, line, and sinker!
Tenya Tempura Tendon
See a list of Tenya Tempura Tendon branches
Contact: 833-9682
Open daily from 10 a.m. to 10 p.m.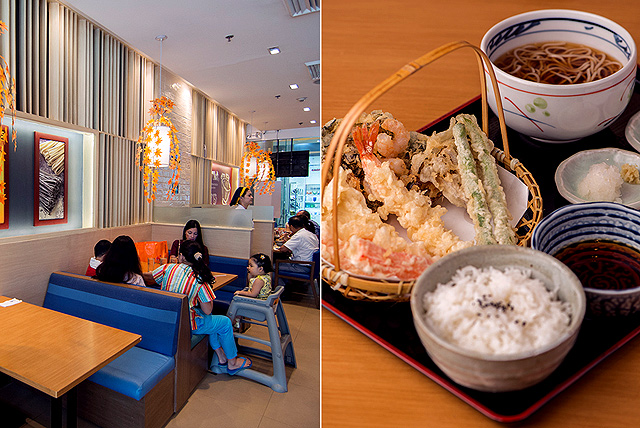 (SPOT.ph) Pinoys are no strangers to Japanese food. While there's sushi, ramen, and other things to keep us occupied, tempura is still a crowd favorite. 
Despite its popularity, not everyone knows much about the lightly battered and fried dish, let alone its donburi counterpart, the tendon. Tenya Tempura Tendon aims to do just that and then some with their new menu.
ADVERTISEMENT - CONTINUE READING BELOW
Taking a cue from the annual Autumn Festival, the restaurant makes you feel like fall is in the air with golden autumn leaves adorning their airy and minimalist interiors. Even with the chaos that is Market! Market! on a Friday, you can't help but feel a sense of Zen once inside its doors.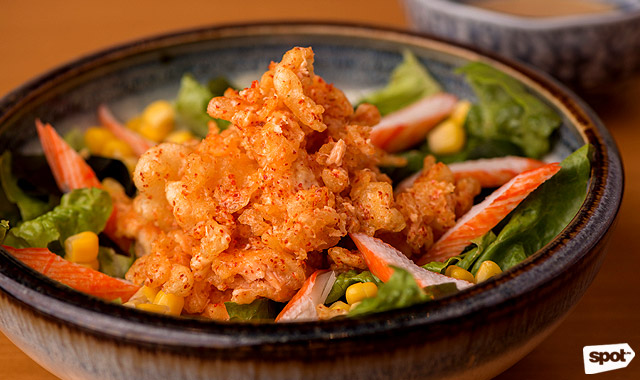 ADVERTISEMENT - CONTINUE READING BELOW
Spicy Salmon Salad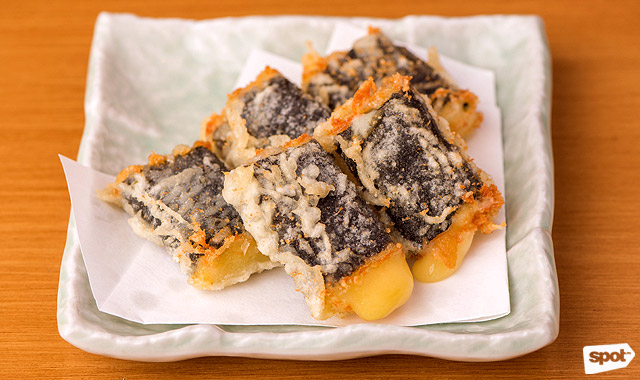 Isobe Cheese
The Spicy Salmon Salad (P225) is spot-on with chewy konbu paired with the crisp lettuce. Topped with a perfectly cooked spicy salmon fillet, peppered with tenkasu (fried bits of tempura batter), corn, and kani slices, then doused with sesame dressing, it's a light meal in itself. The Isobe Cheese (P185) nori-wrapped and tempura-fried cheddar cheese, in contrast, is a rich complement to the fresh salad. Dipped in Japanese mayo, it can be quite addicting.
ADVERTISEMENT - CONTINUE READING BELOW
Anago Tendon
But for the main event, steer your attention to the Anago Tendon (P395). With steaming Japanese rice topped with tempura-fried Black Tiger prawn, kani, scallops, squid, veggies, and of course, the anago or saltwater eel kissed with their Don Tare sauce, and served with miso soup, it's a seafood feast in a bowl.
ADVERTISEMENT - CONTINUE READING BELOW
What's all the fuss about anago? It's less rich and oily than its freshwater counterpart, the unagi, and has a sweeter and milder flavor that goes well with the tempura batter. If you like unagi, you'll love this variation. Mix it up with Black tiger prawn or kani tempura drizzled with their signature sauce—which is earthy and slightly sweet—and a bite of sticky Japanese rice. It's a knock-out.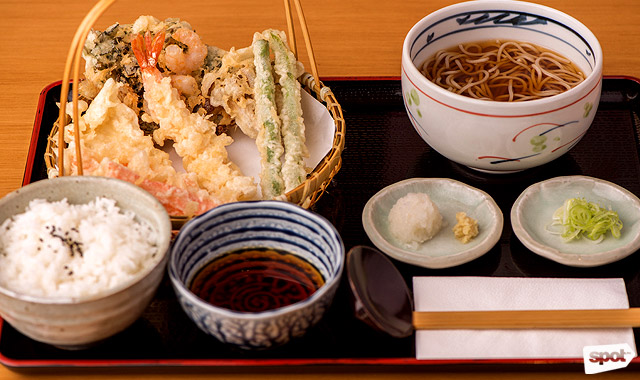 ADVERTISEMENT - CONTINUE READING BELOW
Aside from tendon, they also have soba and udon sets. Served with a basket of tempura, rice, tempura sauce, and your choice of udon or soba that's either hot or cold, it's the perfect option for those who want some variety. Don't worry about missing their Don Tare sauce—though as it's provided in a pot on the table for your dousing needs.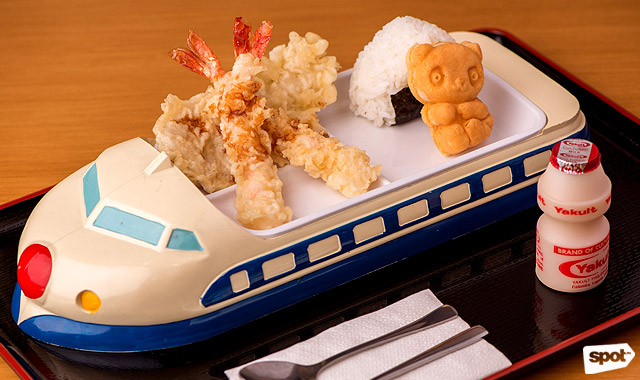 ADVERTISEMENT - CONTINUE READING BELOW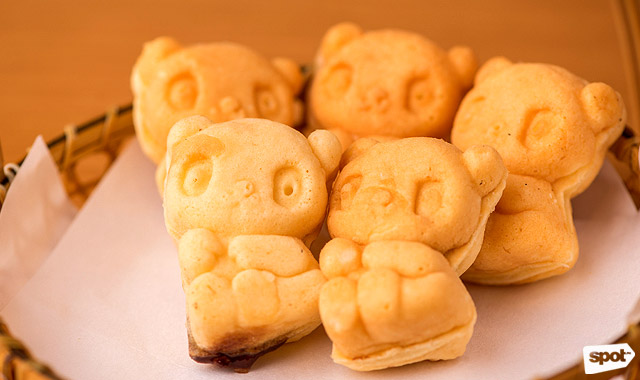 Tenya also offers Ooedo sets that are meant for sharing so you and your friends can all satisfy a tempura craving. They also have a kids' meal that's served with your choice of tempura, an onigiri, Ningyo-Yaki (an adorable bear-shaped pancaked filled with Nutella or dulce de leche), and Yakult. Oh, and it's served in a cute bento which anyone—even adults—will love.
ADVERTISEMENT - CONTINUE READING BELOW
Get on the tempura train and catch the Anago Tendon and the rest of their Autumn Festival Menu items until November 14.
Load More Stories