Eat your feelings with burgers, nachos, and more at The Burger Joint
The burgers taste like a dream.
The Burger Joint
SM Hypermarket, Frontera Verde Drive, Ugong, Pasig City
Contact: 631-1299
Open daily from 10 a.m. to 11 p.m.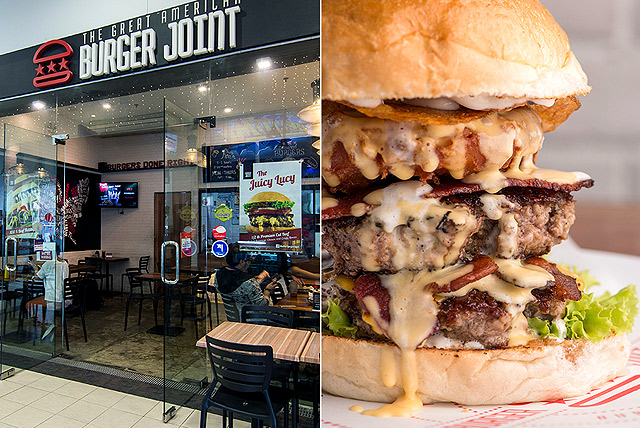 (SPOT.ph) Burgers have these weird powers—some people never tire of them, and they seem to make your problems go away.
It probably isn't recommended that you eat your feelings, but we've all done it, and most of us will do it again. Or, at the very least, admit to it. Tucked away in a corner of Hypermarket, away from judgmental eyes, is The Burger Joint.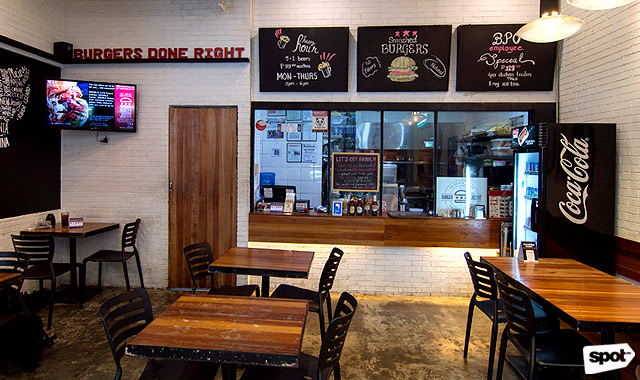 ADVERTISEMENT - CONTINUE READING BELOW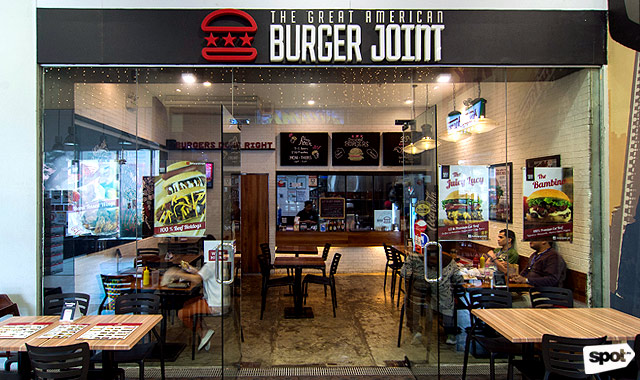 CONTINUE READING BELOW
Recommended Videos
Don't let the name fool you. They haven't limited themselves to burgers. Although if they had, you wouldn't feel it. They don't seek to redefine casual dining, and in all honesty, that's refreshing. You can only flip the script so many times before someone collapses from some kind of menu-vertigo.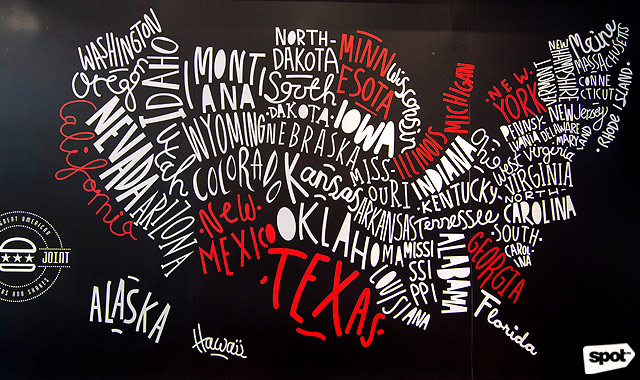 ADVERTISEMENT - CONTINUE READING BELOW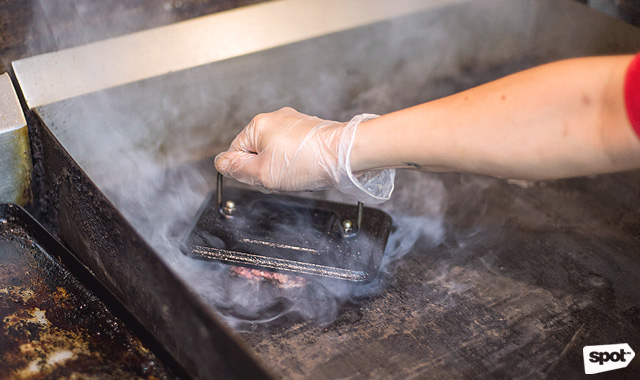 They do, however, offer burgers that look like a challenge—and taste like a dream. "They do this searing thing," says Richie Zamora, of The Pickiest Eater fame, "that gives the patty a crust and keeps the juices from spilling before you even bite it."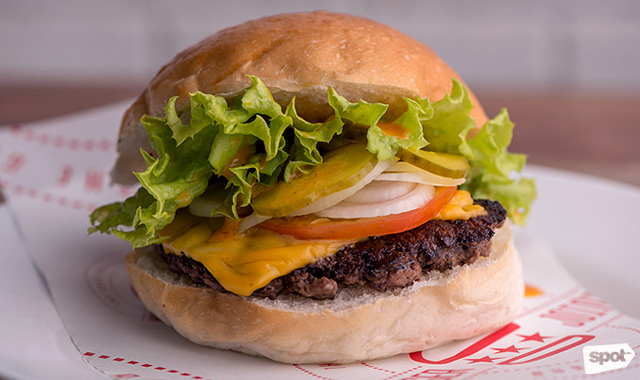 All-American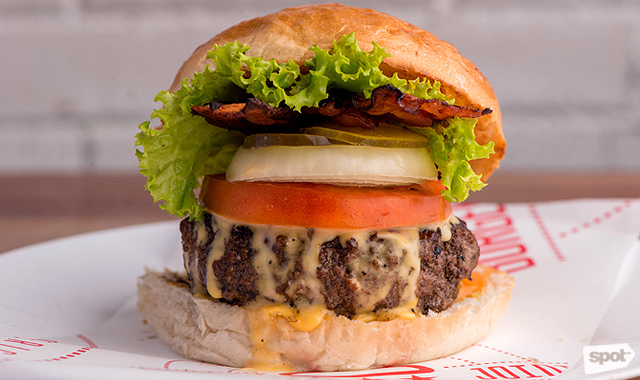 ADVERTISEMENT - CONTINUE READING BELOW
Juicy Lucy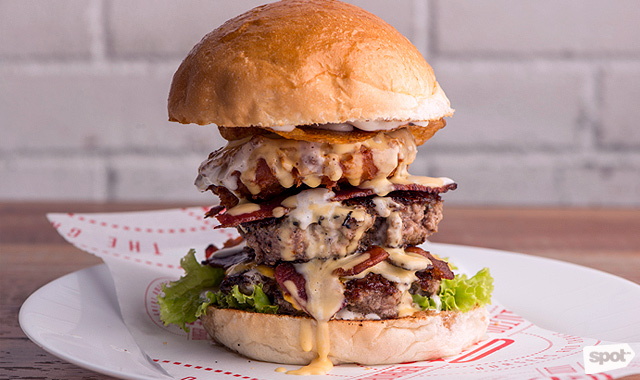 WTF
The All-American (P179) is a classic burger, and no punishment for the indecisive. It's pretty self-explanatory, but every bit worth a try. Then there's Juicy Lucy (P299) which is half a pound of cheese-and-bacon-topped glory. There's a wild card yet to be featured on the menu—the WTF (P329). (Yes, that's what it's called. And that's what you'll say when you see it.) It's a tower of a burger, and you may need assistance, depending on how much of your pride you've already swallowed. All you really need to know is it's got potato chips in it. Run.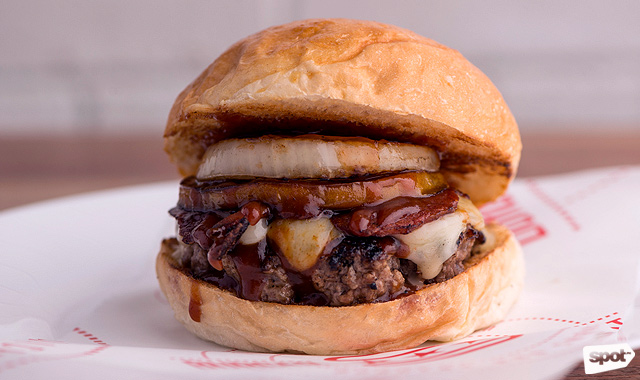 ADVERTISEMENT - CONTINUE READING BELOW
Southwest BBQ
For the well and truly heartbroken, there's the Southwest BBQ (P229). Bacon, jack cheese, roasted tomatoes, smothered in barbecue sauce—you'll think your ex wasn't nice to your sister, anyway. And you don't even have a sister.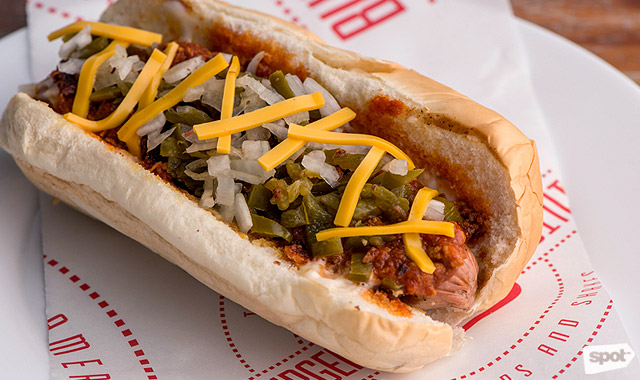 Chili Dog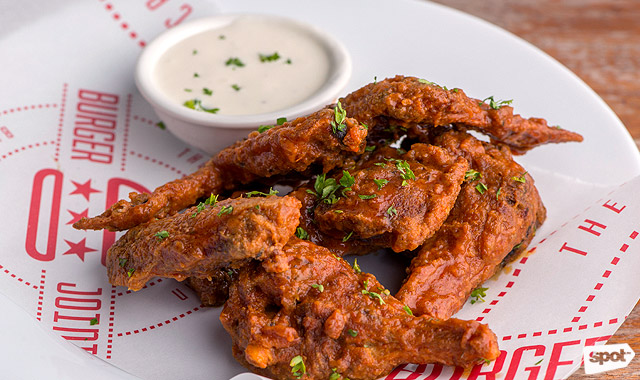 Buffalo Classic Wings
Not in the mood for a burger? No problem. The Chili Dog (P199) is just one of the ways the Burger Joint has expanded its borders. Warning: Do not pair with the Buffalo Classic Wings (P189) if you value your ability to breathe comfortably. If not, for the food's sake, carry on.
ADVERTISEMENT - CONTINUE READING BELOW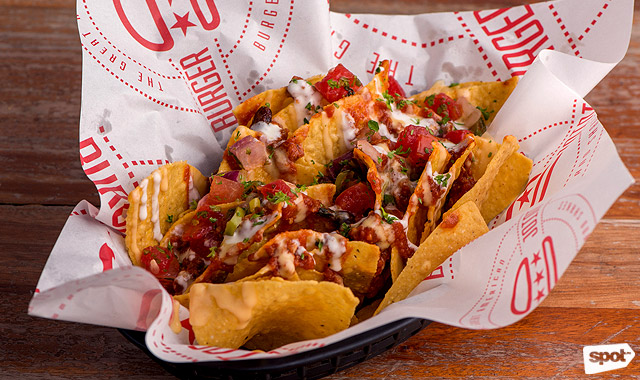 Loaded Nachos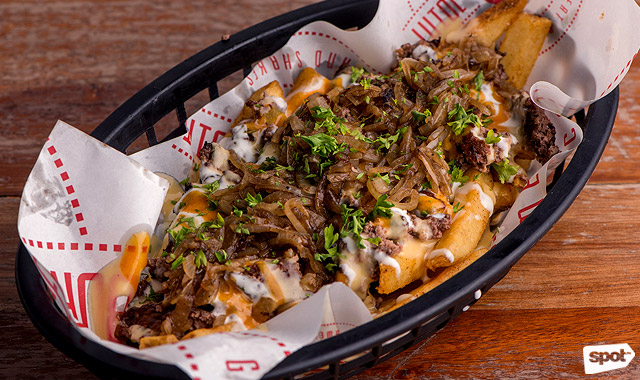 Chili Cheese Fries
You can beat Adele at having it all by ordering the Loaded Nachos (P179) with watermelon salsa—don't knock it till you try it—and/or the Chili Cheese Fries (P189). Do it—life is short.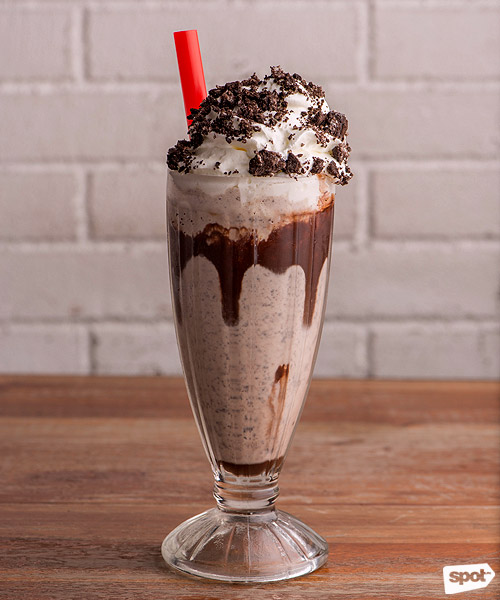 ADVERTISEMENT - CONTINUE READING BELOW
Oreo Malt Shake
Wash it all down with the House Iced Tea (P45 to P59) or something from their selection of beers—or, you can get a shake. Now, we've all had that heavy Oreo milkshake that tasted more like saccharine diabetes than anything remotely edible, but this is not the place from whence that hails. The Oreo Malt Shake (P159) has the right amount of cream and air and sweetness—again, you'll forget all about your awful ex. You'll only remember this place.
Photos by Hans Fausto
Share this story with your friends!
---
Help us make Spot.ph better!
Take the short survey
Load More Stories