New Restaurant Alert: Sasa Asian Cuisine at Estancia Mall, Capitol Commons
You better stick around for the Wasabi and Curry Maple ice cream.
Sasa Asian Cuisine
L/G South Wing, Estancia Mall, Capitol Commons, Pasig City
Contact: 0917-500-3187
Open from 11 a.m. to 9 p.m. (Monday to Friday) and 10 a.m. to 10 p.m. (Saturday and Sunday)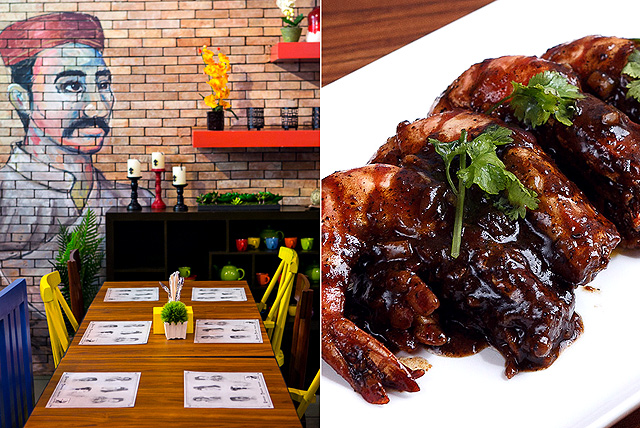 (SPOT.ph) You're having that argument with your friends or family or significant other. Someone doesn't want Chinese takeout, someone else is allergic to seafood anyway, another's just gone pescetarian—hang in there.
In the South Wing of Estancia Mall, there lurks a ninja ready to help you out. Not kidding. You'll find him/her on the Lower Ground floor, ushering you into Sasa.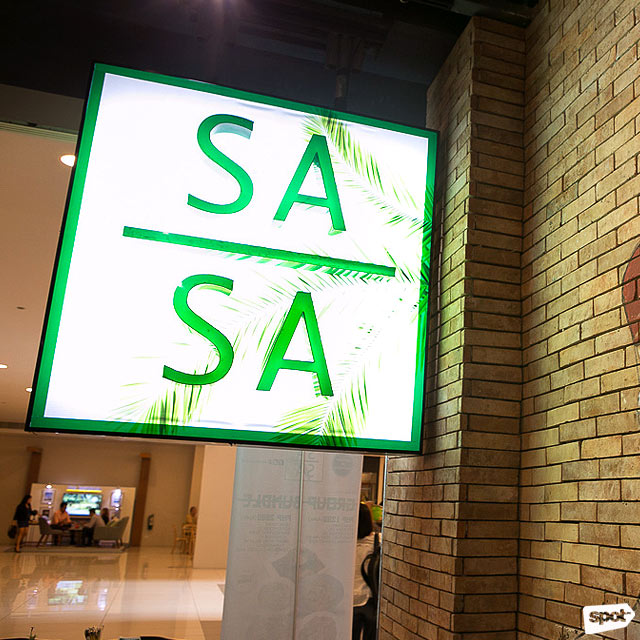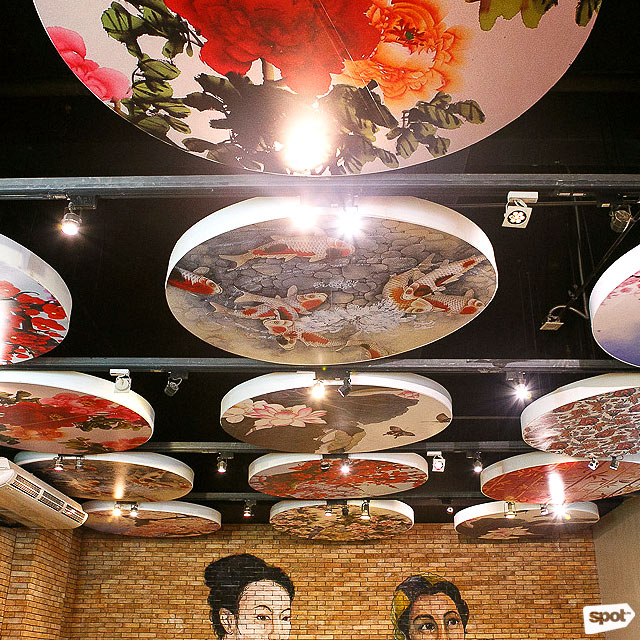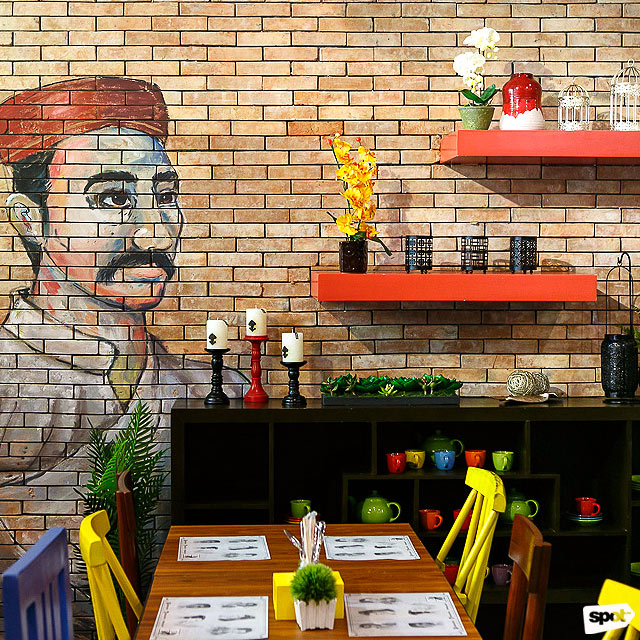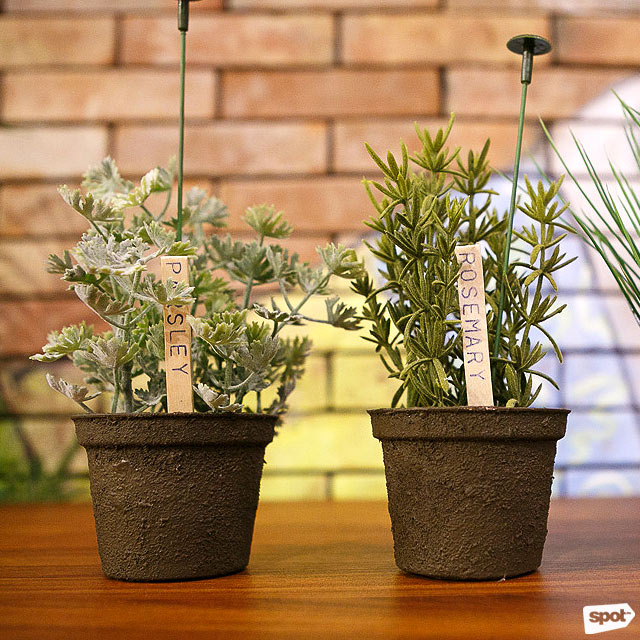 The brick-lined walls are thick with Asian cultural references—a nice break from all the burgers and burritos and fried chicken from good old Johnny Foreigner. In fact, you'll probably want to stay. "We want people to hang around!" says Malou Galian of The Menu Group, extending a hand in the general direction of a bowl of marbles, which are part of a game each group of customers is encouraged to play.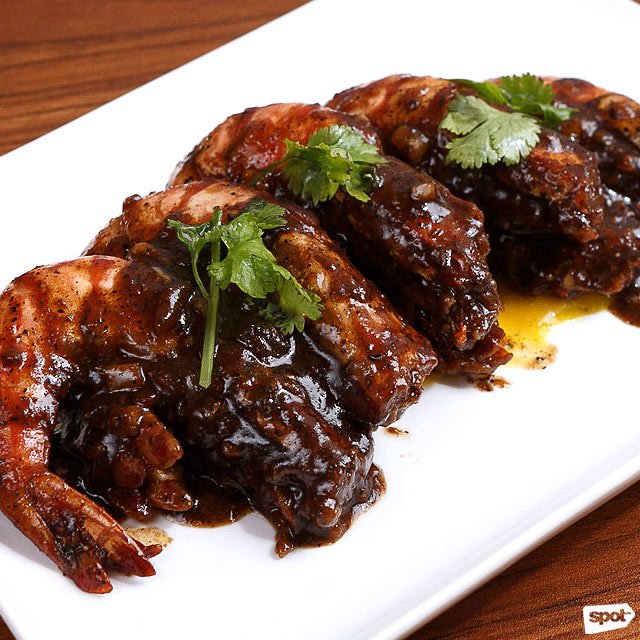 Black Pepper Prawns
It's completely fine if you're not into the gimmicky stuff. Personal verdict? They don't need it, not with the food they're serving. It's exactly where you'd go if, (a) neither you nor your significant other are shy about your appetites, and (b) you've screwed up and they're mad at you. By the time the Black Pepper Prawns (P350/P600) arrive, you'll be forgiven. (Listen carefully. It's the sound of people in relationships everywhere taking notes...)
ADVERTISEMENT - CONTINUE READING BELOW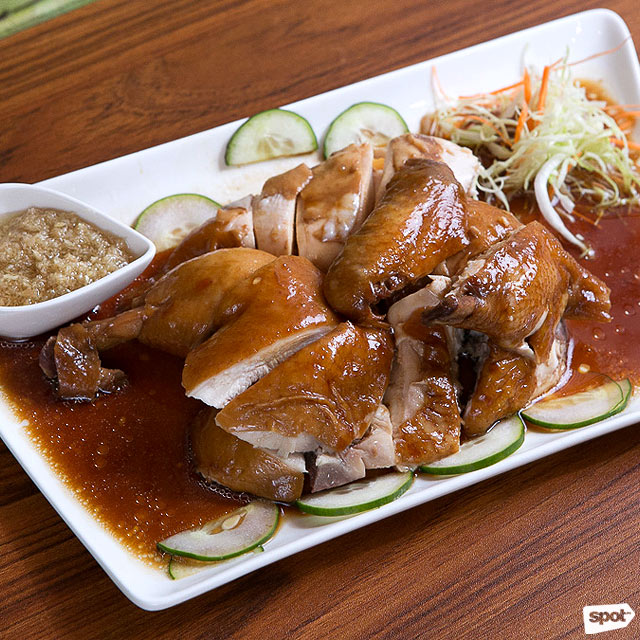 Soy Chicken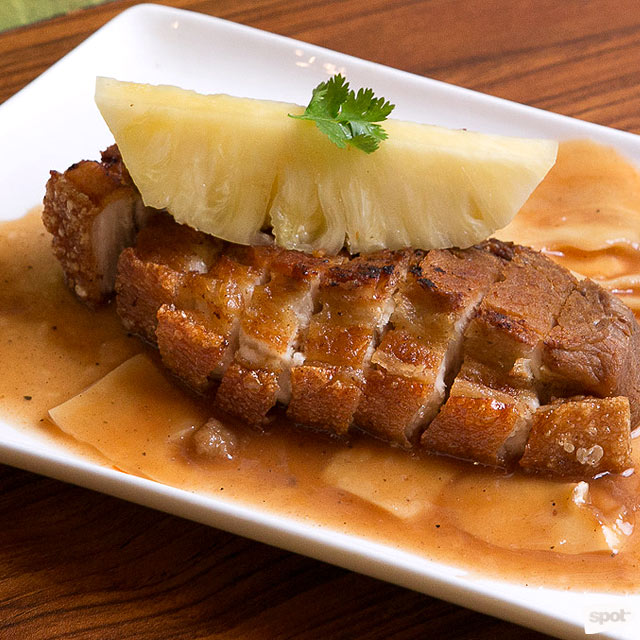 Crispy Pork Belly in Tamarind Sauce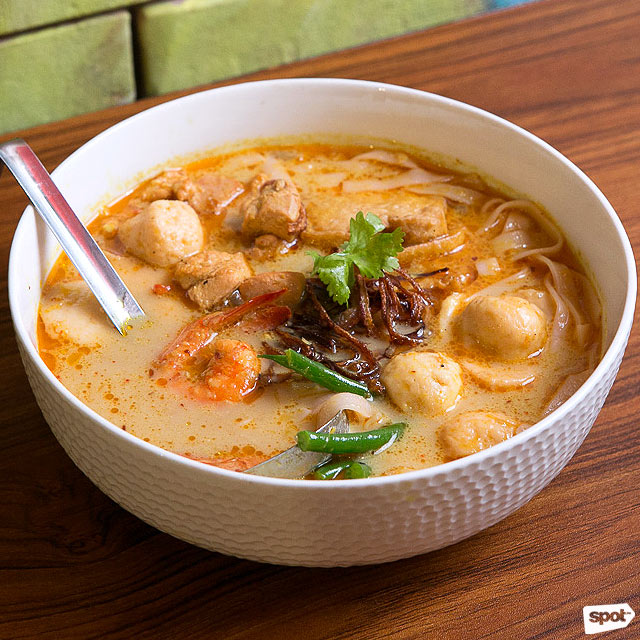 Shrimp and Chicken Laksa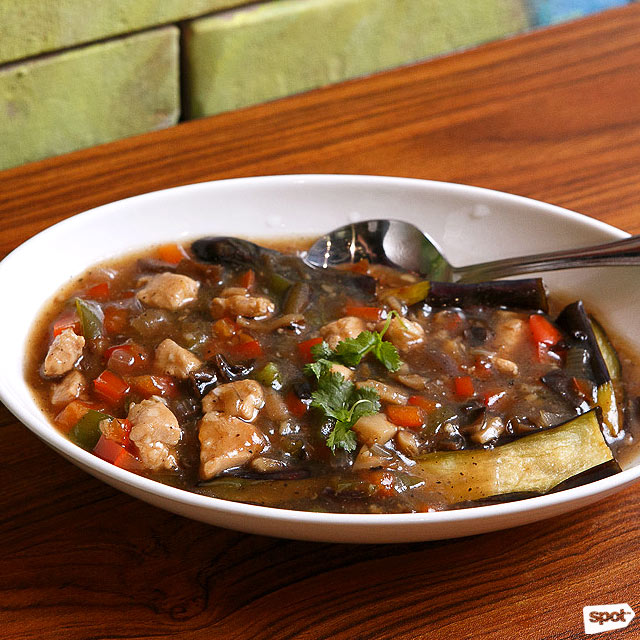 Eggplant with Mixed Vegetables
It's tempting to just stick a Mean Girls GIF right about here because the food causes a lot of feelings. The Soy Chicken (P380/P700) and the Crispy Pork Belly in Tamarind Sauce (P280/P350) might actually make you weep. It's dolled-up comfort food of the best kind. If you're a soup person, as many Filipinos can be from time to time, the Shrimp and Chicken Laksa (P290) can cure the common cold and a nasty bout of work-related disappointment. But then, so can the Eggplant with Mixed Vegetables (P200/P310), stewed with black mushrooms and a rich broth.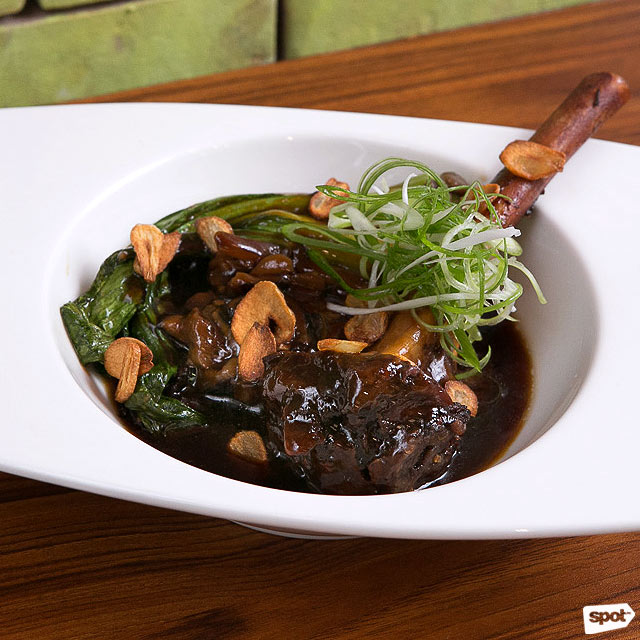 Crispy Lamb Patatim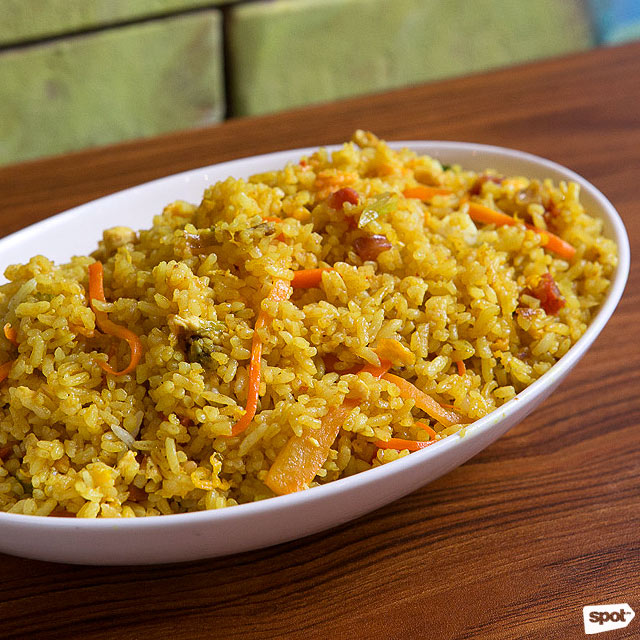 Chicken Chorizo Rice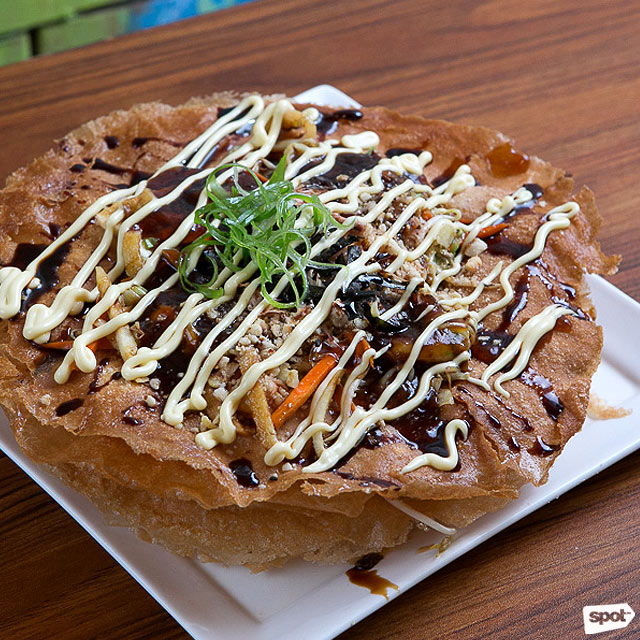 Fried Yatai Itame
The Crispy Lamb Patatim (P700) and the Chicken Chorizo Rice (P170/P310) pair off beautifully. The sweet, fork-tender meat that falls off in a mixture of strands and chunks against the savory rice—how did we ever live without knowing about this? Throw in the Fried Yatai Itame (P350) for another veggie fix with a fantastic mix of textures. Chef Raymar Reyes knows his stuff, okay?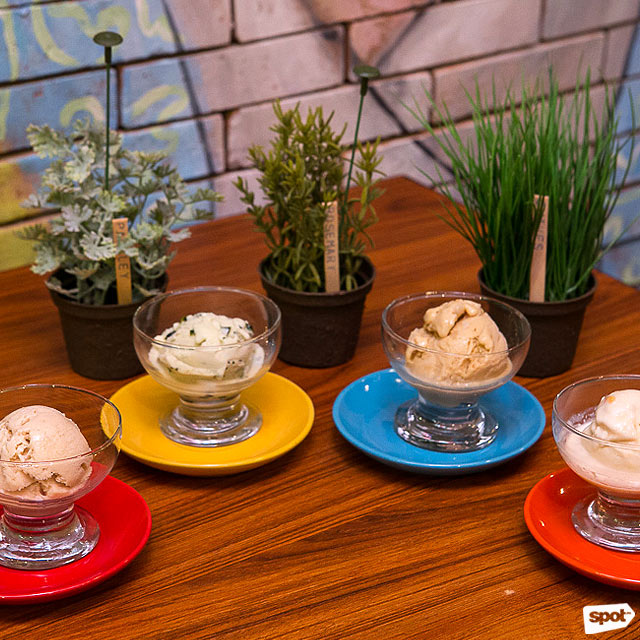 Ice cream
Normally, you'd pack up and head elsewhere for dessert; well, don't. Get the Mango Sticky Rice (P220), which is so absolutely bathed in coconut milk that you might be able to tell yourself that this is good for skin. But on a warmer day, you wouldn't be steered wrong by the ice cream (P90 per scoop), of which there is also a Mango Sticky Rice flavor.
ADVERTISEMENT - CONTINUE READING BELOW
There's the Kaya Toast flavor if you want to play it safe—nothing bad about that—but the Wasabi and Curry Maple await the more courageous souls. And fortune really does favor the brave, you know.
Long story short: Don't let this mess of a month pass by without treating yourself.
Photos by Ian Santos
Load More Stories