Games and milkshakes are the star players at GuildHouse
Make this cozy nook your next hangout spot.
GuildHouse
Unit 301 SP & A Building, Xavierville Avenue corner Jocson Street, Loyola Heights, Quezon City
Contact: 663-7795
Open from 3 p.m. to 9 p.m. (Monday to Friday) and 2 p.m. onwards (Saturday and Sunday)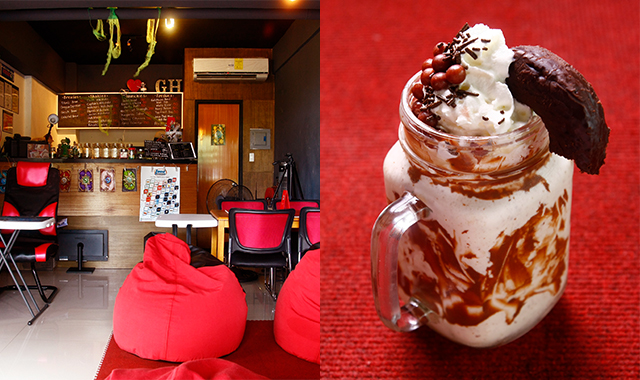 (SPOT.ph) "A guild is a party of people of common interests," Nica Abucayan, one of the owners of GuildHouse, shares when asked about the name of the café. And just like in a guild, the goal here is simple: to bring people together through games and good food.
The reason, according to Nica, is somewhat personal. She and her co-owners, her husband Aja Mojica and their friend, Ian Coralles used to be in the BPO industry, which meant long hours and graveyard shifts. In turn, her social life became practically non-existent, and soon she realized how much she missed being around friends. So GuildHouse was born: an avenue for people to gather, make friends, and chill over good food and drinks.
ADVERTISEMENT - CONTINUE READING BELOW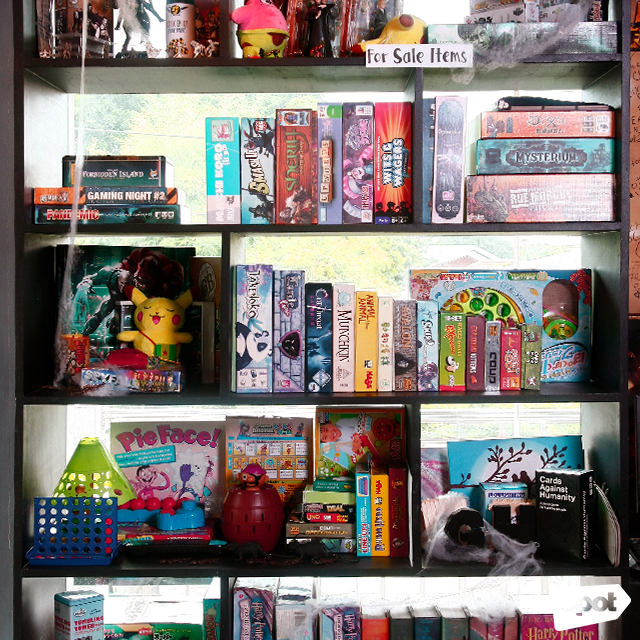 CONTINUE READING BELOW
Recommended Videos
Deciding on a game café was almost automatic—after all Aja was a serious gamer. GuildHouse offers a variety of board and card games from Japan and the U.S., none of which require a minimum order. Just take a game from the shelf, settle down on a table or one of the beanbags and play with your friends. For casual gamers, we recommend the Exploding Kittens or the Crocodile Dentist that will have you and your friends laughing gleefully for hours.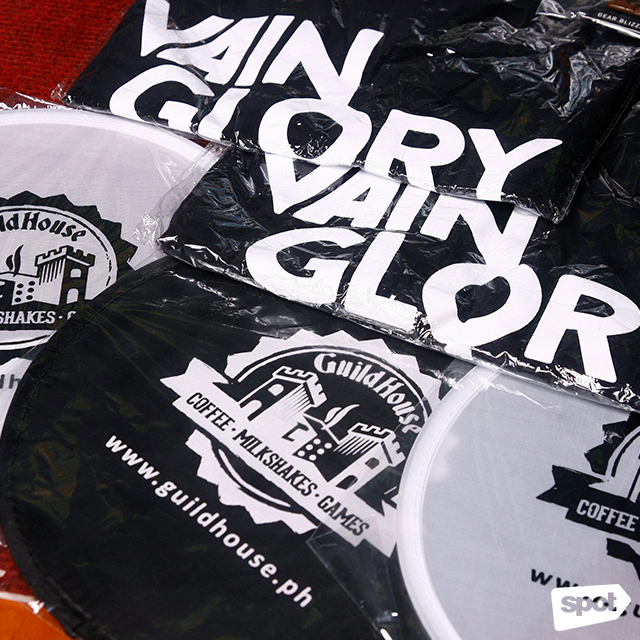 ADVERTISEMENT - CONTINUE READING BELOW
GuildHouse also offers online games with their in-house PCs, or guests can bring their own device and make use of the café's free WiFi. Nica proudly shares that they are the first to hold fireside gatherings for Hearthstone, an online card/strategy game, here in the Philippines. In recognition of the team's efforts for the game, the café has become the official Southeast Asian partner of Hearthstone. They receive official merchandise which they refuse to sell for a profit. Instead, they give the merchandise as prizes for their fireside gatherings.
Aside from the usual students and younger crowd, professionals like doctors and lawyers also join the gaming events regularly. These gatherings have since transformed from tournaments into reunions of friends. It may seem a bit intimidating to join a community that seems to be so tightly-knit already, but Nica promises that everyone is very welcoming—though they do get competitive when it's game time.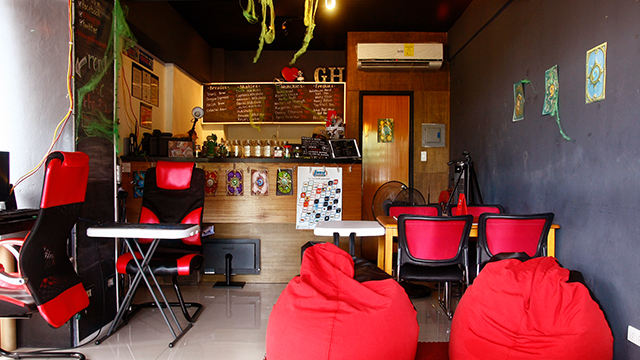 ADVERTISEMENT - CONTINUE READING BELOW
If you find that you are no gamer, there's still plenty of reasons to pay a visit. On quiet afternoons, you can spend hours working on one of the tables or lounging on the bean bags. Settle in with one of their milkshakes, which are not as outrageously overloaded as other popular ones nowadays but are definitely still picture-perfect. Aja is in charge of creating them, and instead of packing his shakes with almost everything under the sun, he decided to focus on a few flavors, for a classic drink with a clean look.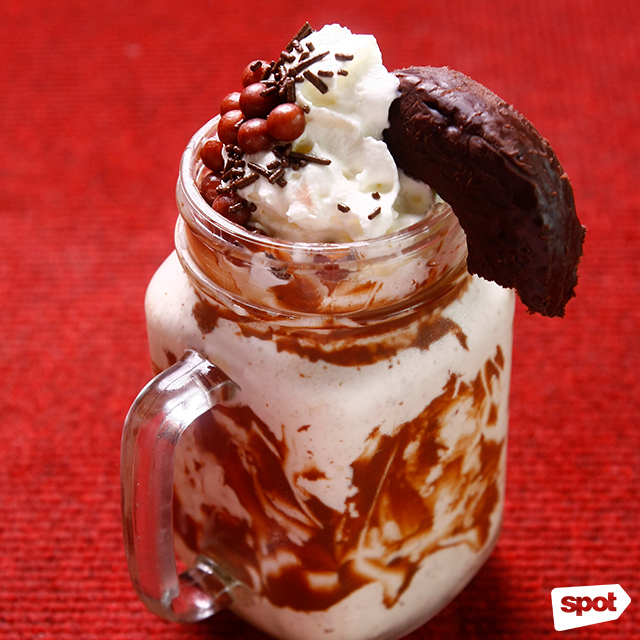 Nobleman Milkshake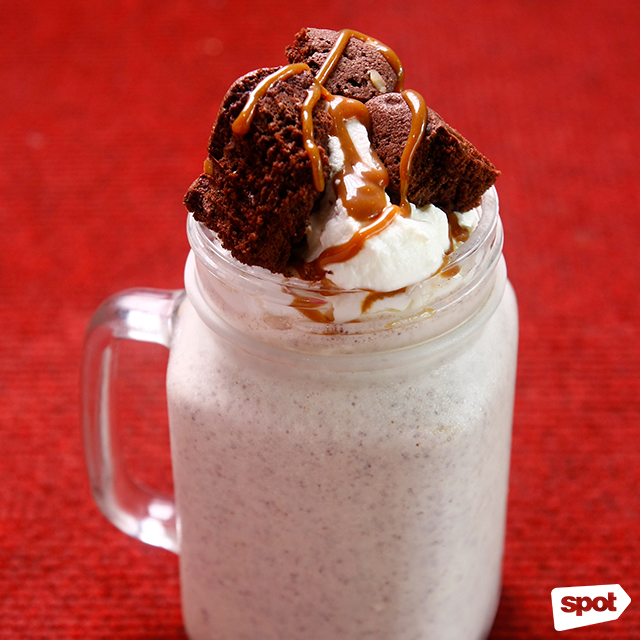 ADVERTISEMENT - CONTINUE READING BELOW
Royal Crumble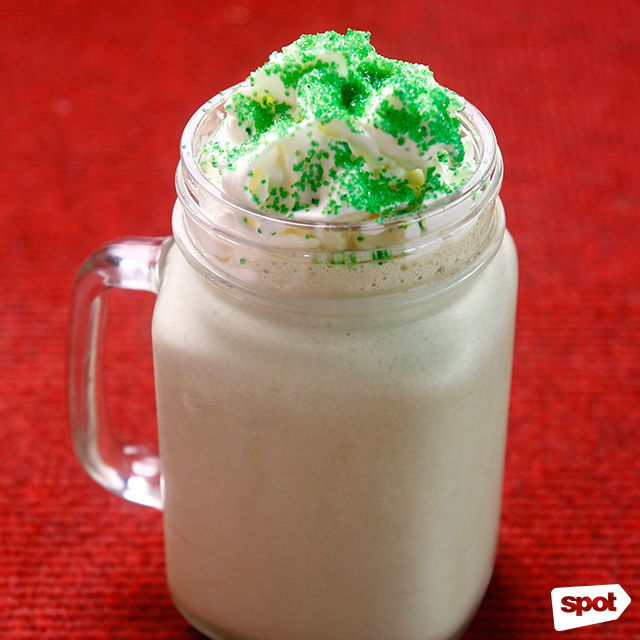 Elvish Milkshake
The results are treats like the Nobleman Milkshake (P170), with a generous serving of Nutella, whipped cream, and chocolate balls. The Elvish Milkshake (P170), an amazingly green milkshake, is Aja's take on matcha, tempering the earthy flavor of tea with sweet crushed hazelnuts. The Royal Crumble (P170) was named through a contest on Instagram, and the name definitely fits because this drink looks like it was made for royalty. Treat yourself with the vanilla milkshake filled with brownie crumbs, topped with huge chunks of brownies and drizzled with lots of caramel sauce.
Of course, no café is complete without coffee. Nica recounts how the team spent days just learning about different kinds beans, drips, and roasts. Their coffee beans are specially customized, resulting in a brew that was strong but not too overpowering, appealing to customers of all ages.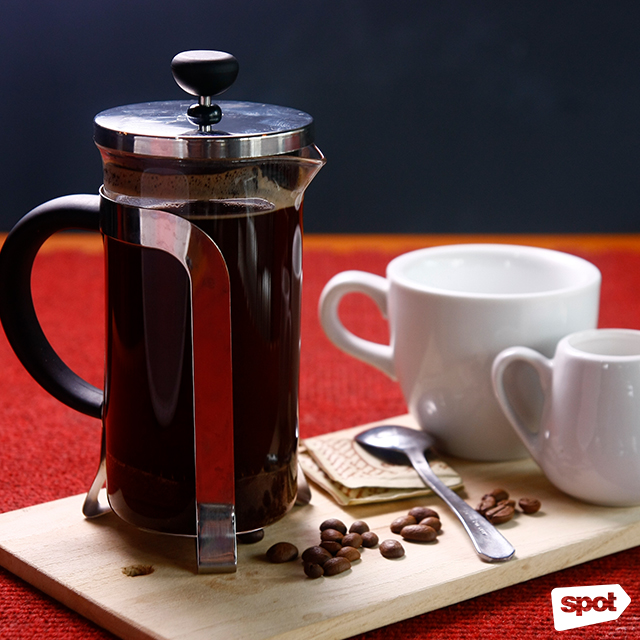 ADVERTISEMENT - CONTINUE READING BELOW
Titan's Brew
Their attention to detail definitely shows in their coffee, which is not your run-of-the-mill instant brew. You can't go wrong with their Titan's Brew (P100), which is their signature Brazilian brewed coffee served in a French Press. If you have a sweet tooth, go for the Celestial Brew (P150), their version of the caramel macchiato.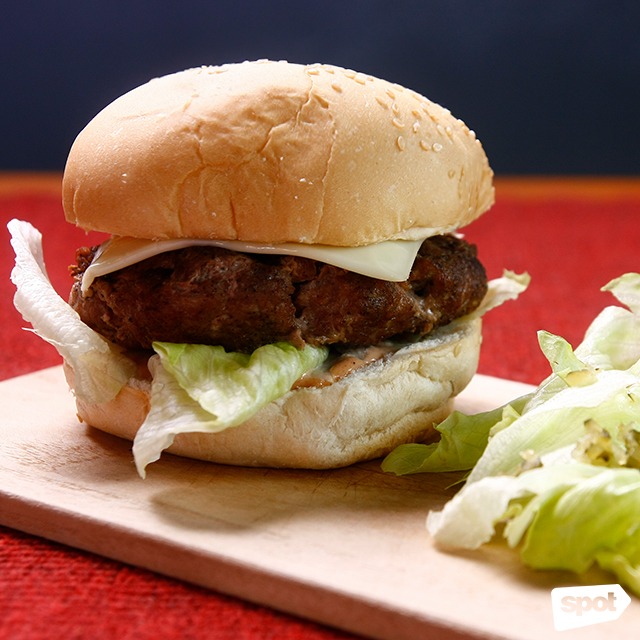 Innkeeper's Burger
As their customers began staying longer, the team soon realized that they needed to provide some much-needed nourishment. Their hefty burgers will definitely sustain you for hours. Currently, GuildHouse offers two kinds: the Innkeeper's Burger (P120), which is a classic burger with a thick and juicy beef patty, lettuce and dressing, and the Flamestrike (P120), which Nica always warns customers about—after all, with sriracha and different kinds of chili powder seasoning the patty, this burger is not for the weak-hearted.
As we settle in with our milkshakes, Nica tells us about how she once offered her personal movie collection to a new set of customers who looked like they've just been through a long day of work. It was the kind of attention and sincere care that is difficult to find, and more than the food and drinks, perhaps it is what makes GuildHouse a gem. 
ADVERTISEMENT - CONTINUE READING BELOW
Photos by Jun Pinzon
Share this story with your friends!
---
Help us make Spot.ph better!
Take the short survey
Load More Stories