New Restaurant Alert: Made Nice Supper Club in Legazpi Village, Makati
This new addition to perennially hip Legazpi Village is the perfect mix of casual and cool.
Made Nice Supper Club
G/F PPI Building 109 Esteban Street, Legazpi Village, Makati City
Contact: 0995-017-2482
Open from 6 p.m to 10 p.m. (Monday to Saturday)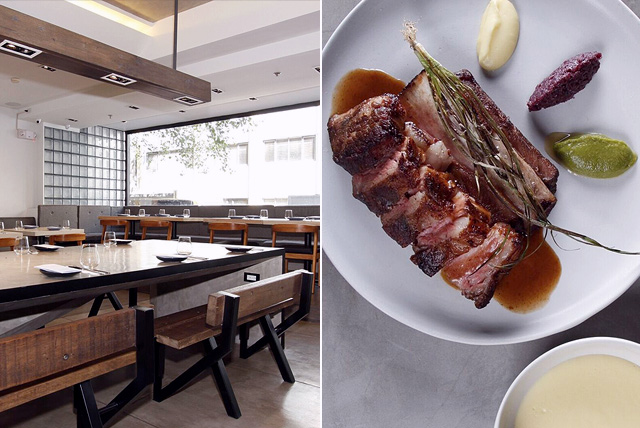 (SPOT.ph) Stepping into Made Nice Supper Club is like coming home to find your younger siblings suddenly in charge. But instead of walking into chaos, you encounter a marvelously efficient system, with each of them seamlessly falling into their own individual roles. One of them ushers you to the best seats in the house, a spot that gives you a view of the busy, spotless kitchen. And in between organizing cutlery, arranging tables, and whatever mysterious, magical things that chefs do in the kitchen, all five of them, ages ranging from 22 to 29 years old, cheerfully chat with you.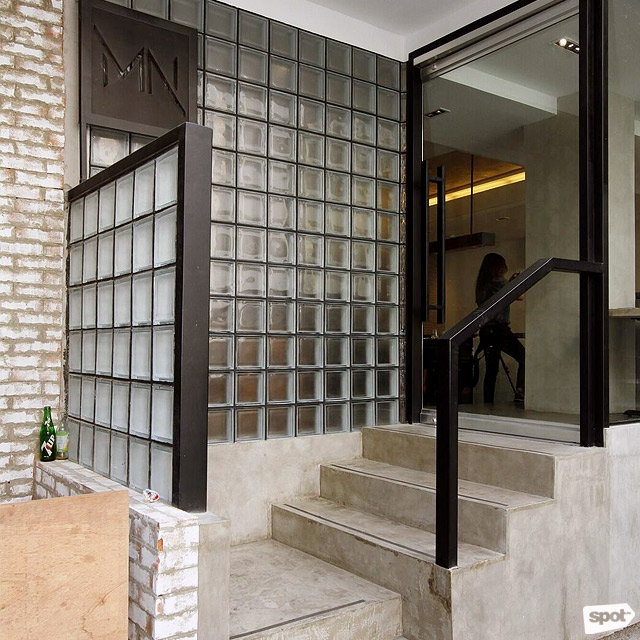 ADVERTISEMENT - CONTINUE READING BELOW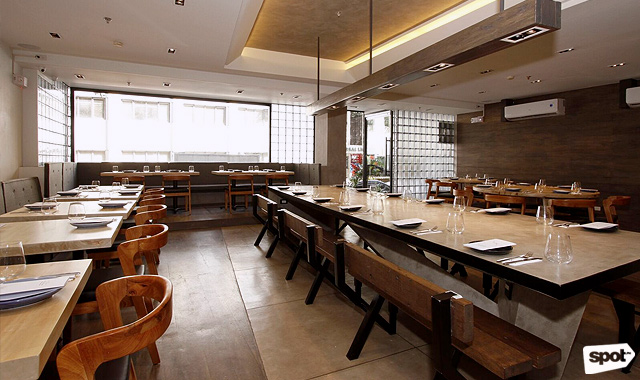 CONTINUE READING BELOW
Recommended Videos
And that's how we get to learn more about restaurant owners Jack Flores, Gabbi Ramos-Flores, Wren Go, Toby Panlilio, and Raul Fores. Some of them come from restaurant backgrounds, with Gabbi being the daughter of Neil Ramos of Neil's Kitchen in Alabang, and Raul, the son of Malou Fores of Mamou and Recovery Food. Armed with everything they had learned growing up, as well as experience they've gained training abroad, they opened Made Nice Supper Club on November 21.
"We want to do food that's on a level that's hopefully at par with the restaurants abroad," Jack says. "But at the same time, we want the focus not just to be on the food, but on the service as well."
"We try to make it a point that our service is heartfelt, like we're serving in our actual house," Toby chimes in.
ADVERTISEMENT - CONTINUE READING BELOW
"That's true, and Raul also described it perfectly when he said that this is the kind of food that we would serve you if you come to our house," Jack adds.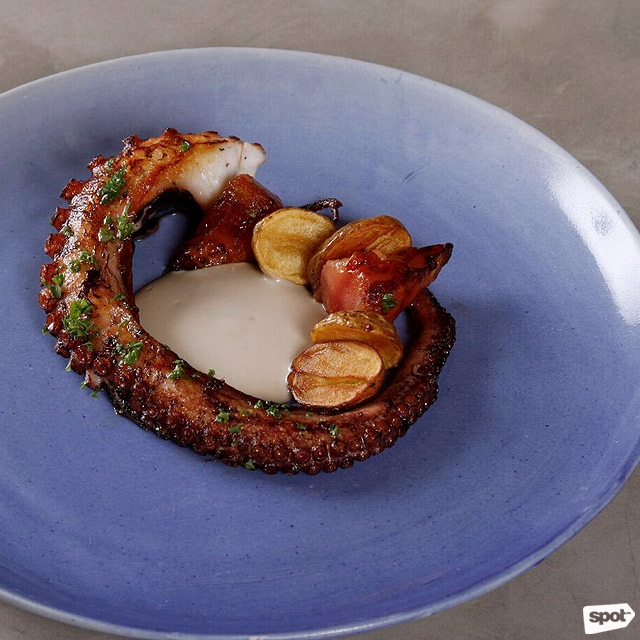 Octopus
A thick tentacle greets us as we are treated to our first dish, Octopus (P485). Grilled and garnished with tonnato—a tuna and anchovy sauce—as well as potatoes and greens, the octopus meat is softer to the bite than expected. "It's given a manual massage to make it tender," Toby explains. "We make sure that the consistency is just right, soft but firm."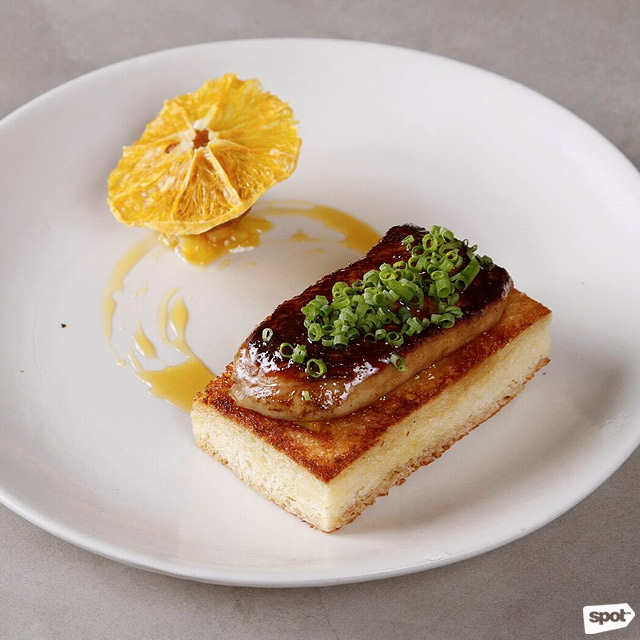 ADVERTISEMENT - CONTINUE READING BELOW
Foie Gras
It'll be hard to get enough of the pan-seared Foie Gras (P505). The orange marmalade gives it a lingering, sweet tang that perfectly complements its buttery richness. And don't slice that deep fried brioche! Just pop it into your mouth and enjoy more foie gras as it comes spilling out of the little golden ball of goodness.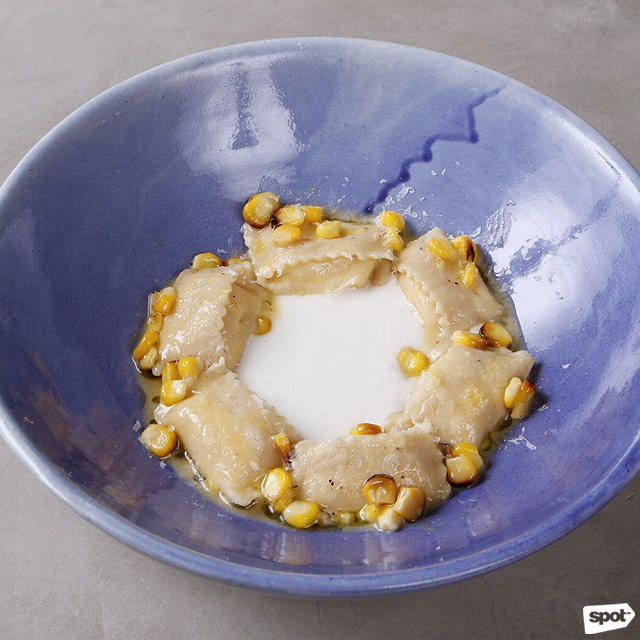 Agnolotti
The Agnolotti (P340/P630) is made up of little pillows of velvety heaven. Served with sweet corn and truffle oil, it's the foamy parmesan emulsion that takes this dish to another level. There are six pieces in the starter portion, but take our advice and just get the 10-piece main—or prepare not to share.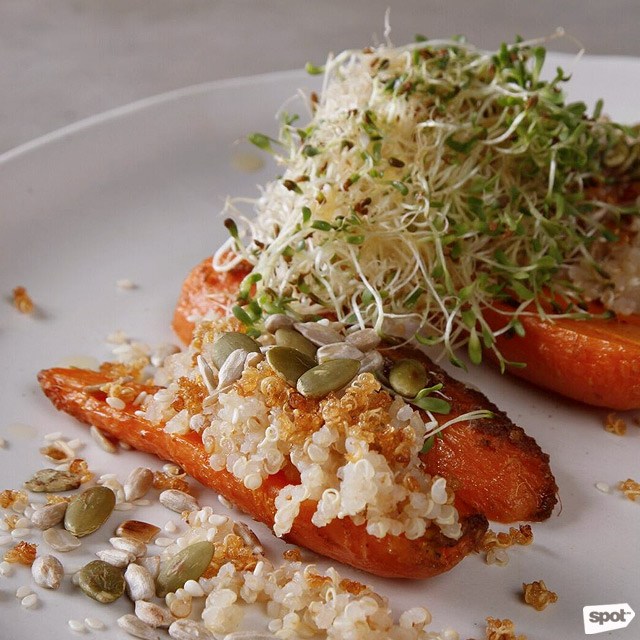 ADVERTISEMENT - CONTINUE READING BELOW
Carrot
If you're a bit more old-school, how about starting your meal with a crunch of freshness? The Carrot (P225) appetizer will do the trick. Heaps of quinoa and toasted seeds plus dollops of sour cream on roasted carrots will prepare you for the main course.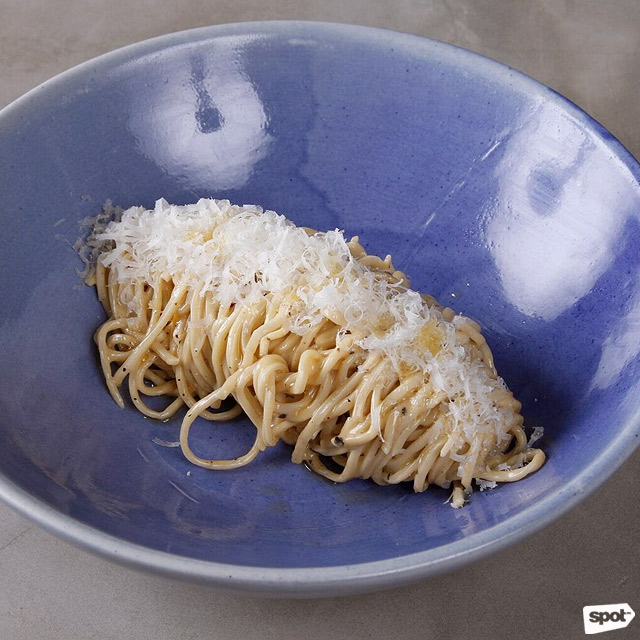 Tagliolini
Fresh from a trip to Italy, Raul came back excited to include Tagliolini (P395) on the menu. The pasta's thick and somewhat sticky strands are made richer by duck yolk, pecorino, parmesan, and a liberal amount of pepper.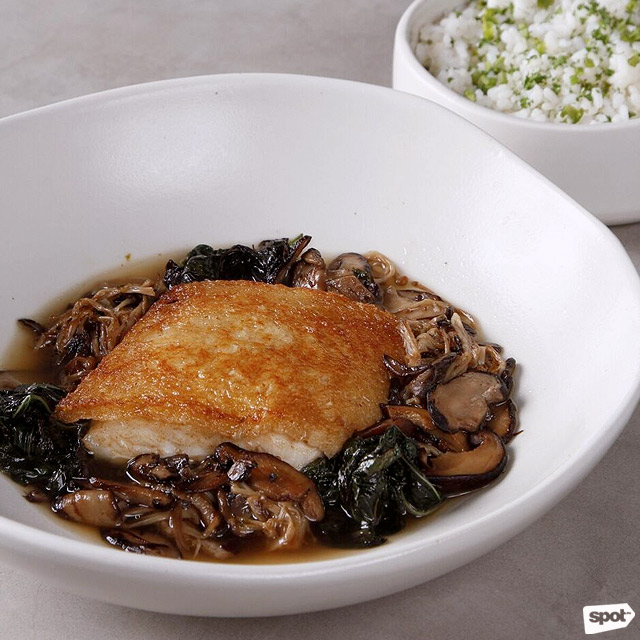 ADVERTISEMENT - CONTINUE READING BELOW
Halibut
The Halibut (P560) is served à la plancha, with camote tops, mushrooms, and a side of rice. At first bite, we marvel at the delightfully crusty texture of the thinly sliced sourdough bread on top of the halibut. The dish's flavor is balanced by savory dashi broth that sends a thrill of freshness to the palate.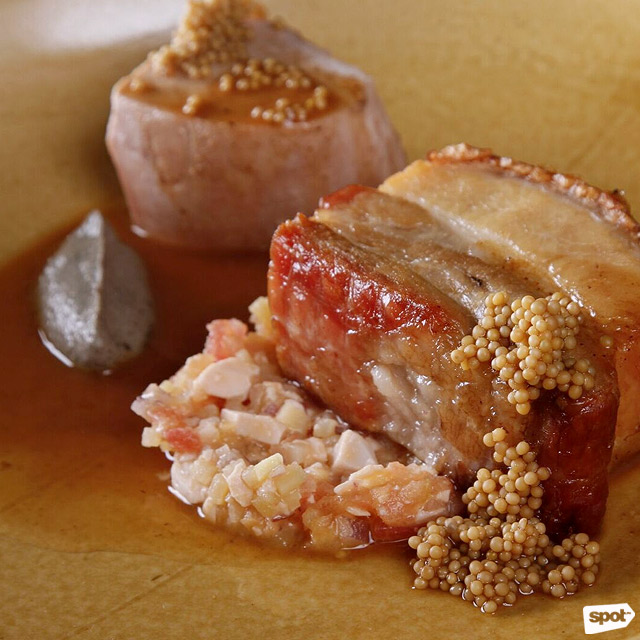 Pork
If you're in the mood for Filipino fare, we suggest you get Pork (P450), a dish made up of roasted belly and tenderloin. You see the makings of ensaladang talong, but where's the eggplant? It's actually that purée served on the side, and we predict it would make you call for an extra serving of crunchy tinutong rice.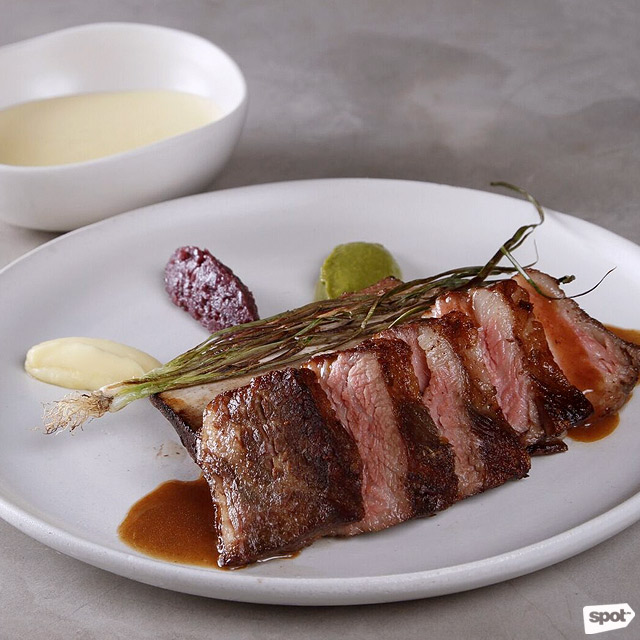 ADVERTISEMENT - CONTINUE READING BELOW
Beef
How to balance the richness of 500g USDA short rib? Serve it with leeks, red wine, and potato purée, of course! It's these playful alternating flavors that characterize this Beef dish (P1,350).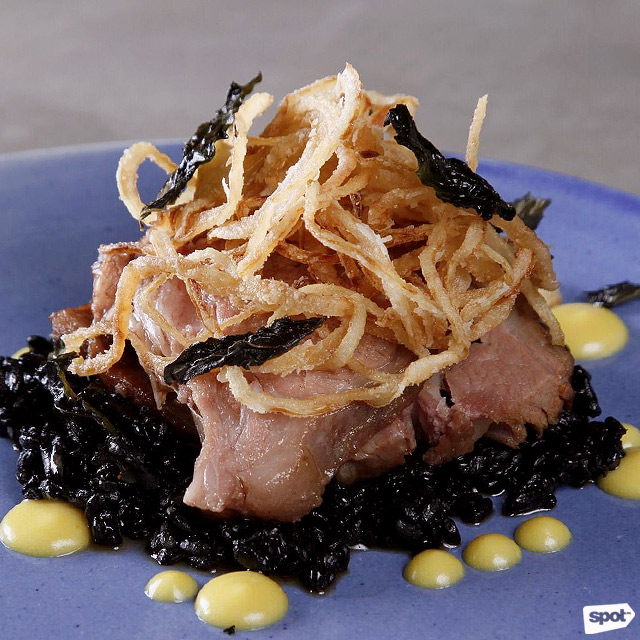 Lamb
Don't move on to dessert without tasting the Lamb (P655). Perfectly roasted, the lamb shoulder is tender and exquisitely set off by crunchy onion rings. Arroz negro and aioli sauce complete the experience.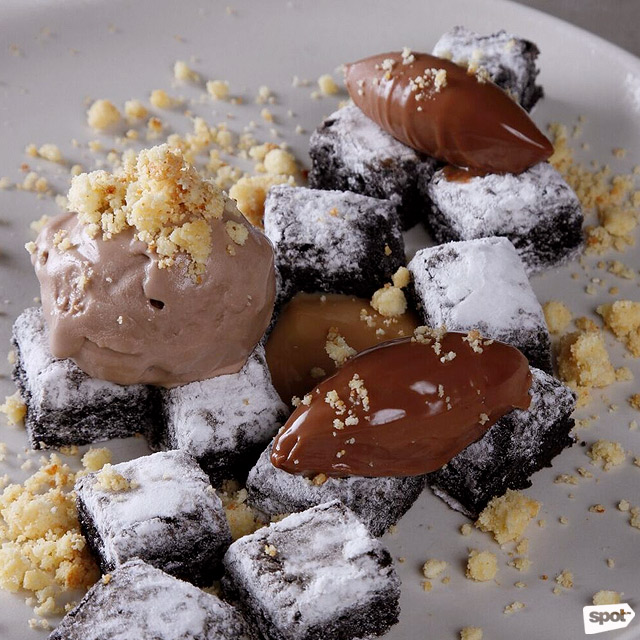 ADVERTISEMENT - CONTINUE READING BELOW
Milk Chocolate
It will be very tempting, but control the urge to rub your hands together for dessert. The simple name of the Milk Chocolate (P250) won't prepare you for its sweet medley of flavors: You get dense cubes of chocolate cake dusted with polvoron-like particles served with dollops of milk chocolate ganache, as well as a scoop of malt ice cream. Add dulce de leche sauce to the mix and you have one unforgettable, heavenly dish.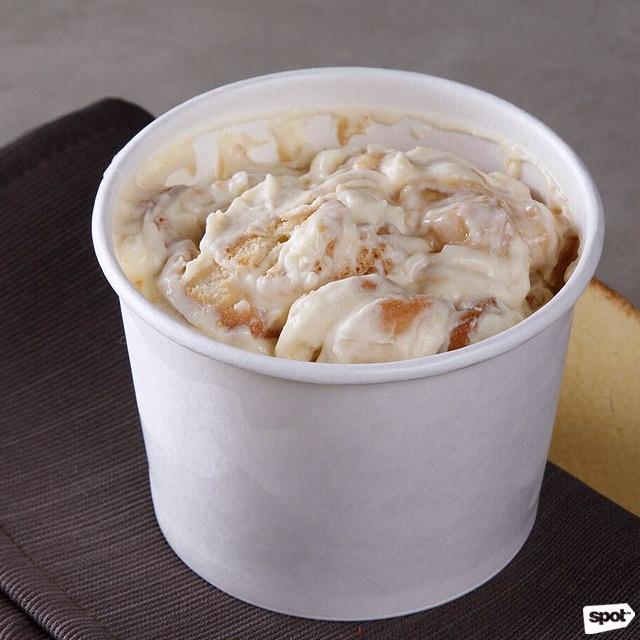 Banana
A mouthful of Banana (P215) will have you wondering about a particularly familiar flavor. Is it in the vanilla pudding? In the cream? Maybe, but it's most probably in the pacencia biscuits that they use for this dessert. You'll be getting flashbacks of childhood memories.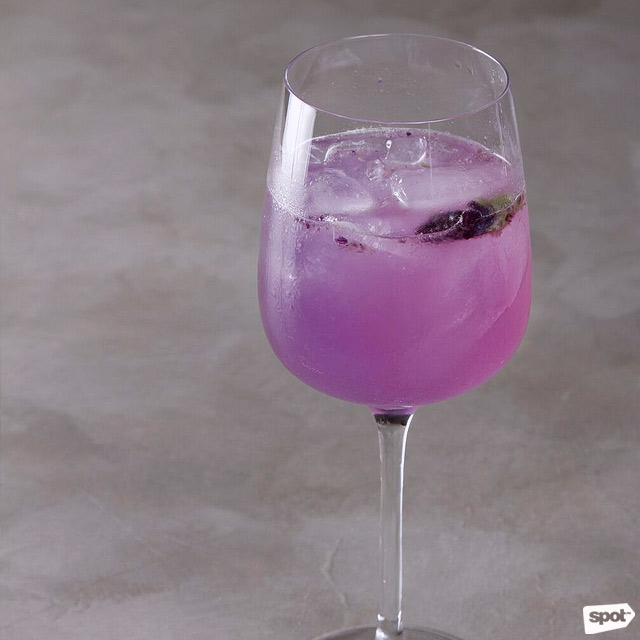 ADVERTISEMENT - CONTINUE READING BELOW
Aviation
End the night on a high note with a drink! Get a cocktail like the Bees Knees (P375) or a local craft beer such as a bottle Tarsier (P165). Or why not get something strikingly unusual like the Aviation (P375)? It will up your IG game as it changes from blue to pink upon reacting to lemon.
Made Nice Supper Club plans to revamp or renew their menu three times a year. "The present menu is only good for until the end of January, max," Jack tells us. And since they're still experimenting, there's a chance you might miss a dish or two because it won't be on the menu anymore. All the more reason to go as soon as you can.
Share this story with your friends!
---
Help us make Spot.ph better!
Take the short survey
Load More Stories