New Restaurant Alert: Thai Original BBQ and Restaurant in Bonifacio Global City
The L.A. favorite is now in Manila.
Thai Original BBQ and Restaurant
28th Street corner 5th Avenue, Bonifacio Global City
Contact: 846-0000 or 776-8815
Open daily from 11 a.m. to 3 p.m. and from 5 p.m. to 11 p.m.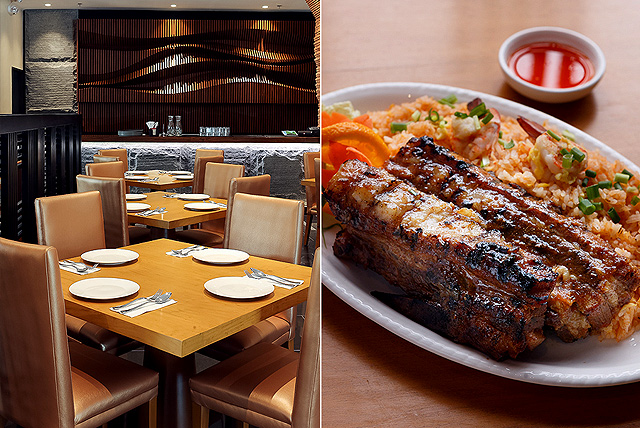 (SPOT.ph) There's a new Thai restaurant in town, and it swears to offer only the real deal. It's pegged as a casual dining spot, but the effort to elevate the ambience is evident in its neutral palette, stone brick columns, clean lines and patterns, and the relaxing oriental music playing in the background. On November 29, this joint opens to the public.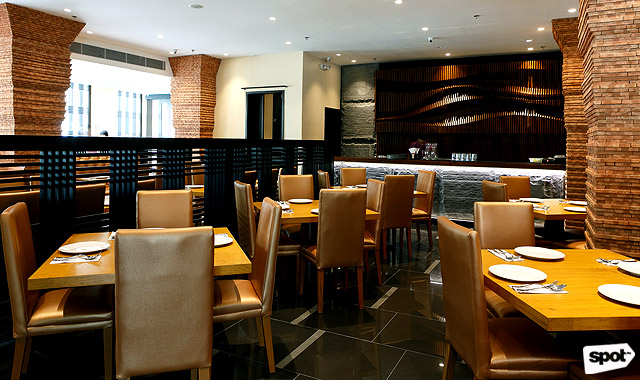 ADVERTISEMENT - CONTINUE READING BELOW
No Limits Food Inc.—the same group behind Tony Roma's, K-Pub BBQ, and Ogawa, among others—is introducing Thai Original BBQ and Restaurant to Manila. The first branch opened in Los Angeles in 1978, and it gained a cult following for making Eastern flavors more accessible to American foodies. Today, even with the numerous Thai restaurants around, the Manila outlet hopes to reinvigorate the market's fondness for Thai fare.
Restaurateur and Thai food expert Pramote Vanichkul from Bangkok serves as the consultant for Thai Original BBQ in Manila. He's been working with a team of chefs for months, perfecting the menu to stay true to the brand while catering to the Filipino palate. He tells us, "I arranged a Thai kitchen team. We have four chefs from Thailand. All of them really have experience in Thai food, locally in Thailand and also abroad, so the Filipinos here can expect real, authentic Thai food."
CONTINUE READING BELOW
Recommended Videos
The menu is packed with the house specials that made the brand famous, and then some. The flavors are mostly full and bold, mixing sour, sweet, salty, and spicy profiles that characterize Thai cuisine. "Our team can cook authentic Thai food, but of course, we have to adjust a little bit to go with the local taste. I know the Filipinos cannot eat too spicy food, so we adjusted the spiciness a little bit. The rest will stay the same," Vanichkul says.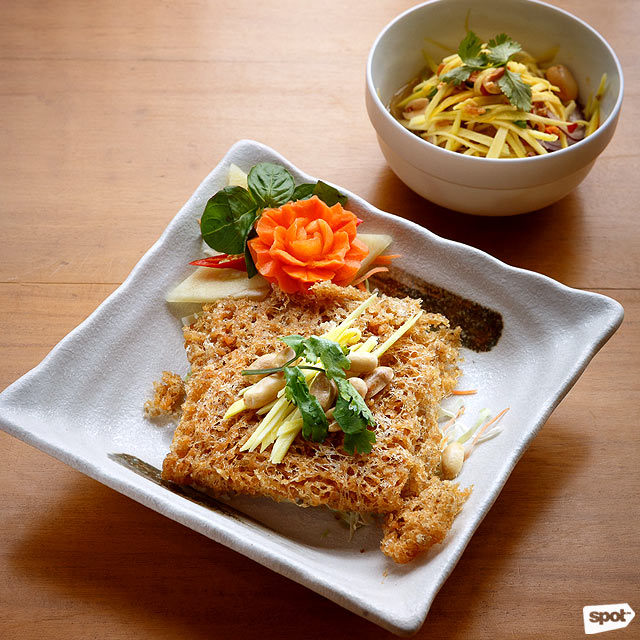 ADVERTISEMENT - CONTINUE READING BELOW
The heat in the Yum Pla Dook Foo (P380), or catfish salad, is tempered by the sourness of the green mango. Salty and nutty hints are also present in the medley that includes crispy catfish and peanuts.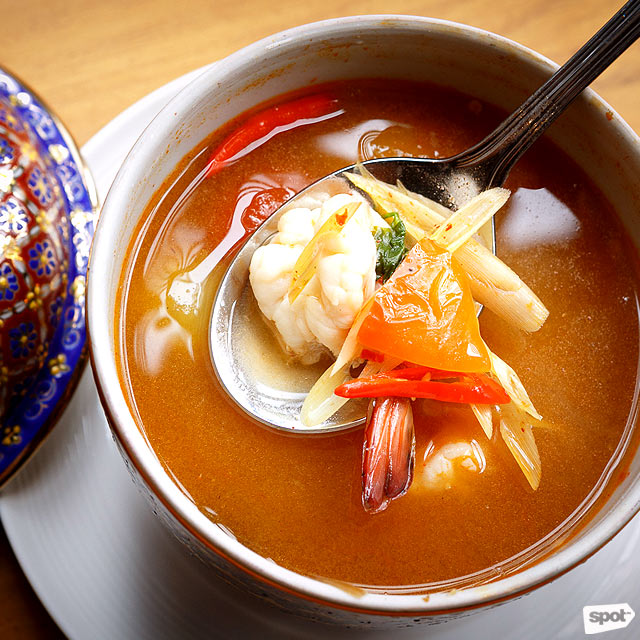 The Tom Yum Goong (P380), or hot and sour soup, may be a bit too spicy for the sensitive eater, but the balance of acidity and heat is a pleasant experience rather than overwhelming. Served piping hot in an intricately designed bowl, wait a little before you take a sip.
Thai Original BBQ's Pad Thai (P380) is saucier and spicier than what some diners might be used to, with a seafood profile that stands out.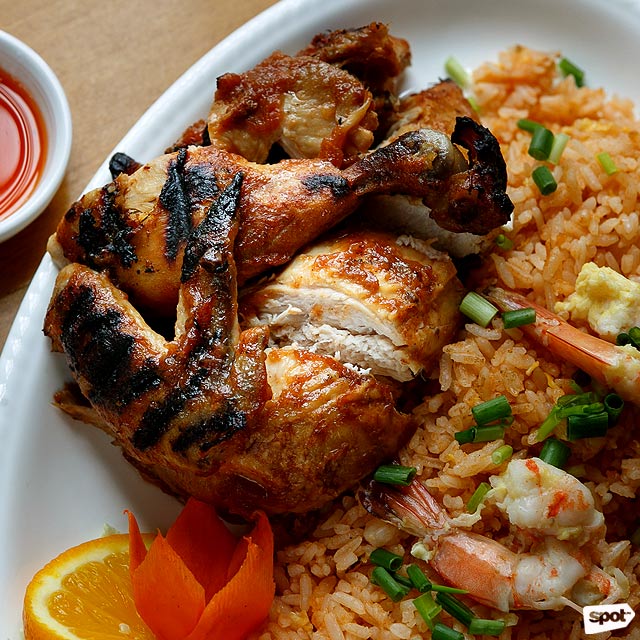 ADVERTISEMENT - CONTINUE READING BELOW
The house specials come highly recommended, too. Each item is for sharing and is served with hefty portions of Shrimp Fried Rice. One of the bestsellers is the Gai Yang/Kaiyang Dinner (P530), the restaurant's signature barbecue chicken that's juicy and generously coated with slightly sweet marinade, the taste of which blends well with the savory meat.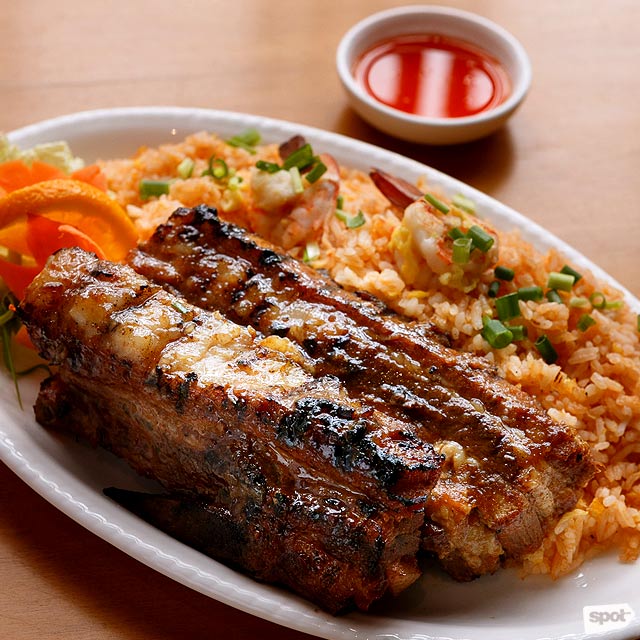 You can tell they took time in the kitchen to cook the BBQ Spare Ribs Dinner (P580). It's another contender for being a crowd favorite, thanks to the impressively tender and smoky meat enveloped in sweet glaze.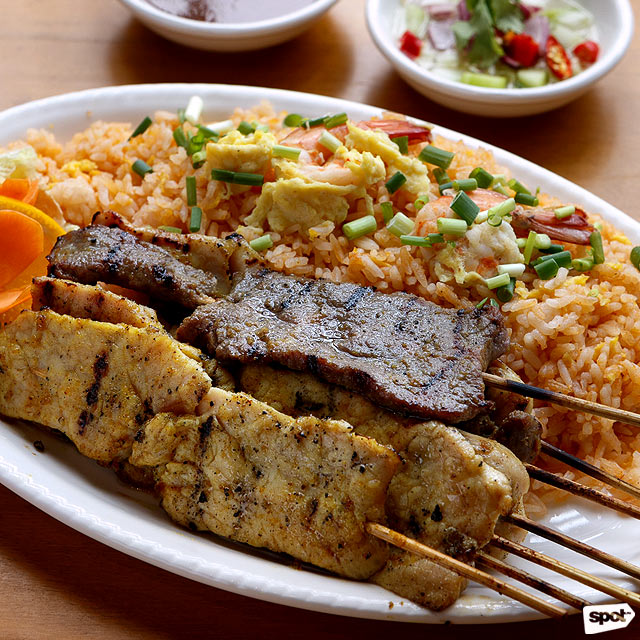 ADVERTISEMENT - CONTINUE READING BELOW
Of course, the sates are a must-try. To get a bit of everything, try the Sate Combination (P620), which includes skewered beef, chicken, and pork. All the meats are marinated in Thai spices, and they're best enjoyed when dipped in the signature peanut sauce.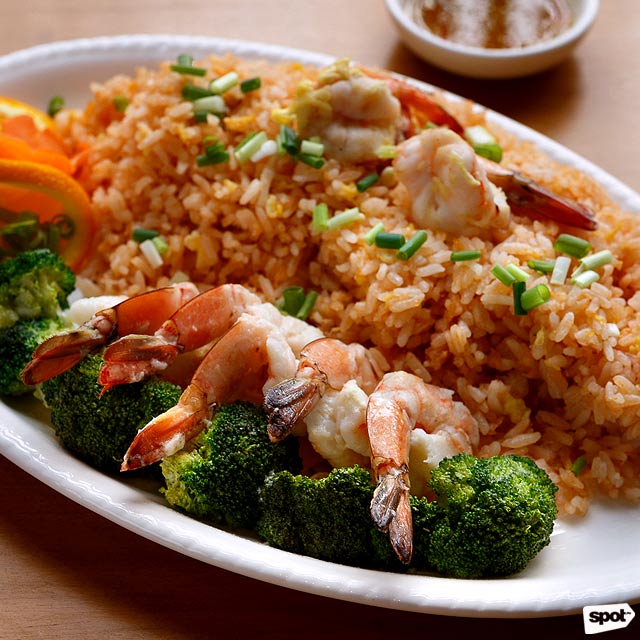 For seafood, there's the Scampi a la Thai Dinner (P640), which is sautéed in garlic and black pepper and served with a side of sautéed vegetables. The simple seasoning lets the freshness of the shrimps shine through.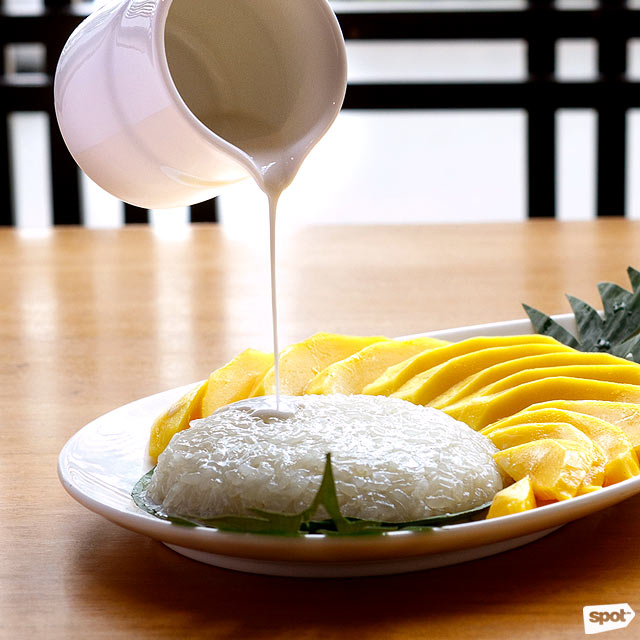 ADVERTISEMENT - CONTINUE READING BELOW
The Sticky Rice with Mango (P280) is another Thai food staple, and it's just what the taste buds need after goring on heavy protein. If you want something less sweet, the Tab Tim Grob (P180), or red ruby water chestnuts, can do the job of cleansing your palate.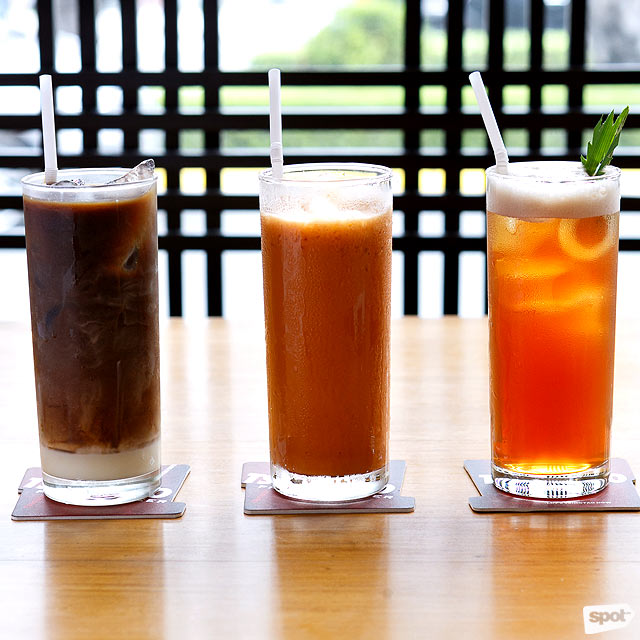 For refreshments, teas, sodas, beer, fruit shakes, and fresh fruit combinations are available. Among the recommended options are the Thai Iced Milk Tea (P140), and the house blended Pandan Iced Tea (P120) and Lemon Grass Iced Tea (P120).
For Vanichkul, the fate of Thai Original BBQ in Manila is pretty much sealed. With much confidence, he says, "I think Filipinos here have already tasted a lot of Thai food from other Thai restaurants. When they come here, they will know the difference. And I'm pretty sure they will come back."
Photos by Ian Santos
Share this story with your friends!
---
Help us make Spot.ph better!
Take the short survey
Load More Stories