10 Best Things We Ate This November
Noteworthy dishes in this food-filled month.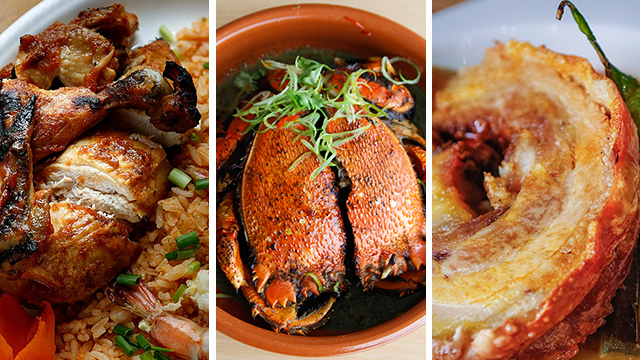 (SPOT.ph) If you didn't already know, here at SPOT.ph, we love food. You need it to live, but we find that there are some dishes that go well past the virtue of necessity. While others content themselves with a deep fryer and the usual salt and pepper, there are some who make—or at least try to make—an art out of it, with delicious displays and even yummier flavors. We believe those that go above and beyond their duty deserve necessary recognition. So here are our top picks among the dishes we ate throughout November.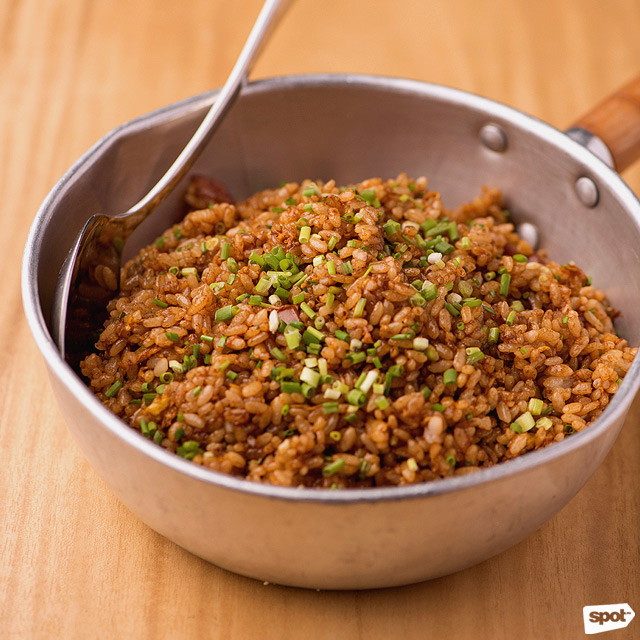 Fat Fook's Taiwan Style Fried Rice
The Taiwan Style Fried Rice at Fat Fook is so tasty, it stands superbly on its own. The rice is coated in a savory brown sauce and cooked with green onion, carrot bits, onions, and chorizo for delicious sweet-salty bites.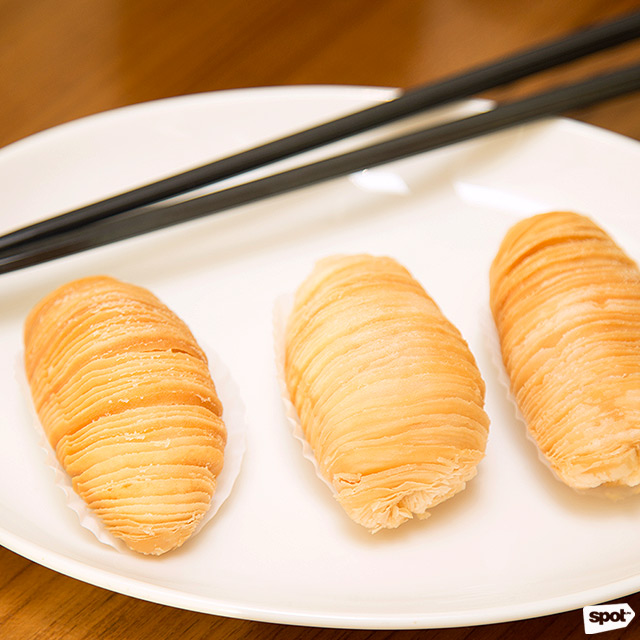 ADVERTISEMENT - CONTINUE READING BELOW
Paradise Dynasty's Radish Pastry
While Paradise Dynasty is known for their colorful xiao long bao, their Radish Pastry is also a must-try. It's almost too pretty to eat, with a sweet-salty pastry formed into delicate spirals around a creamy and mildly flavored radish filling.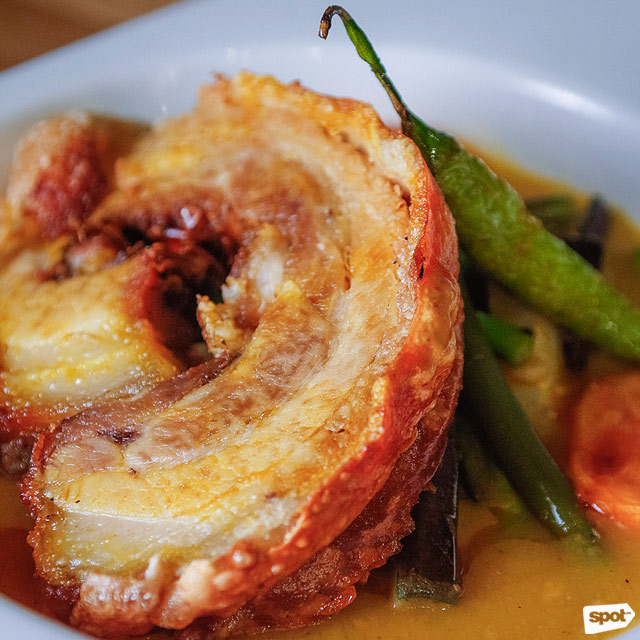 CONTINUE READING BELOW
Recommended Videos
Sangkap's Cebu Lechon Sinigang
Chef Raymar Reyes plays around with familiar Filipino favorites at Sangkap. A winning experiment is the Cebu Lechon Sinigang. Crispy lechon belly is bathed in a sweet-tangy blend of tamarind, green, and ripe mangoes that resembles a thick sauce more than soup. Together with perfectly crisp vegetables, it's comforting and perfect with steaming hot rice.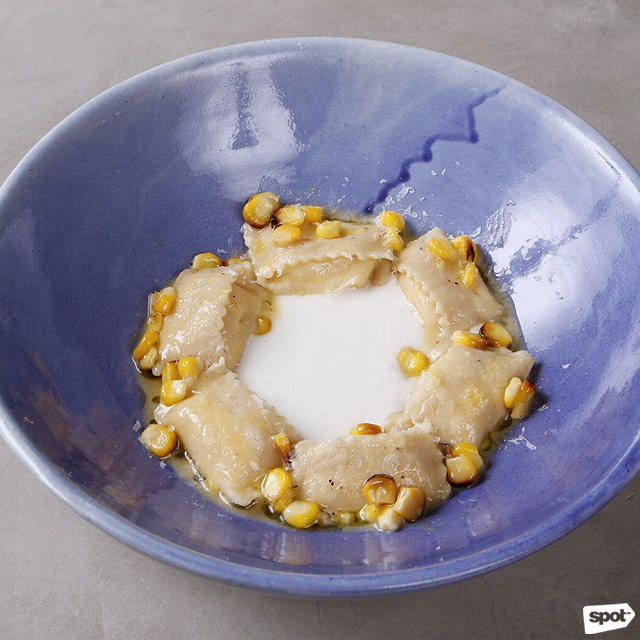 ADVERTISEMENT - CONTINUE READING BELOW
Made Nice Supper Club's Agnolotti
The no-frills presentation of the Agnolotti at Made Nice belies its rich flavors and textures. The pillow-soft pasta squares are served with sweet corn, truffle oil, and a foamy parmesan emulsion that will take you to heaven with every bite. Get the 10-piece main because you won't be able to get enough of this.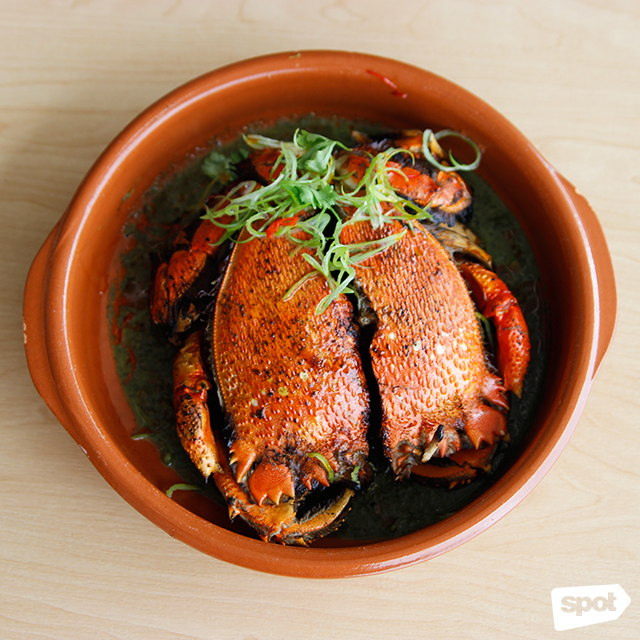 Agos's Zarsuela Zamboaguena
The gorgeous Zarsuela Zamboaguena is the star at Agos. Fresh curacha is grilled and served with a secret green sauce of spices, burnt coconut, and black Tausog curry for a flavorful blend that complements the sweet meat of the seafood.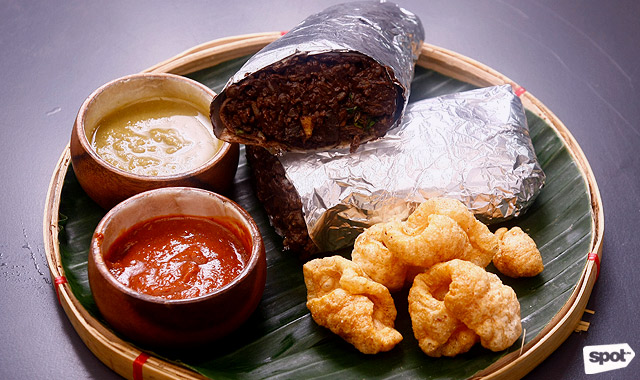 ADVERTISEMENT - CONTINUE READING BELOW
Bodega Casa Villa's Crispy Dinuguan Burrito
At Bodega Casa Villa, it's all about Fil-Mex flavors, and nothing else showcases this marriage better than the Crispy Dinuguan Burrito. The dinuguan recipe is from Nueva Ecija, hence the use of sampaloc instead of vinegar. The rich dinuguan is stuffed in a burrito together with brown rice and lean meat for a healthier twist on this classic. Served with a side of chicharon, this burrito is a runaway winner.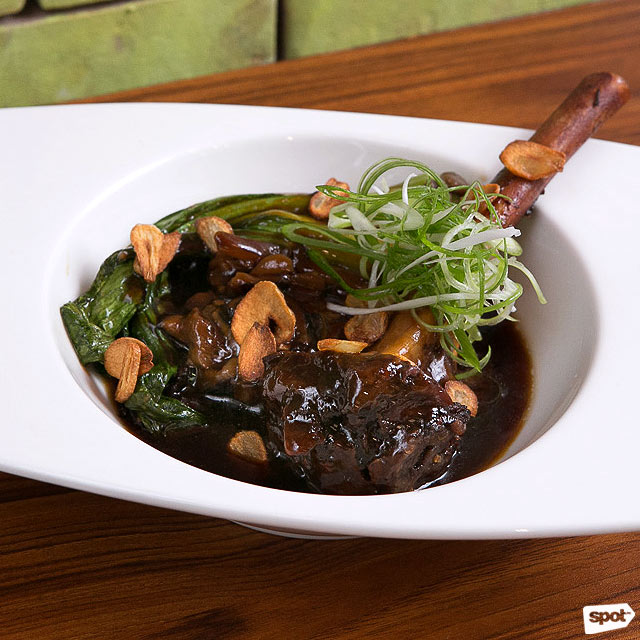 Sasa's Crispy Lamb Pata Tim
This Asian favorite gets an upgrade at Sasa, with lamb replacing pork. The meat is fall-off-the-bone tender, with a beautifully thick sweet-salty sauce that just goes so well with rice.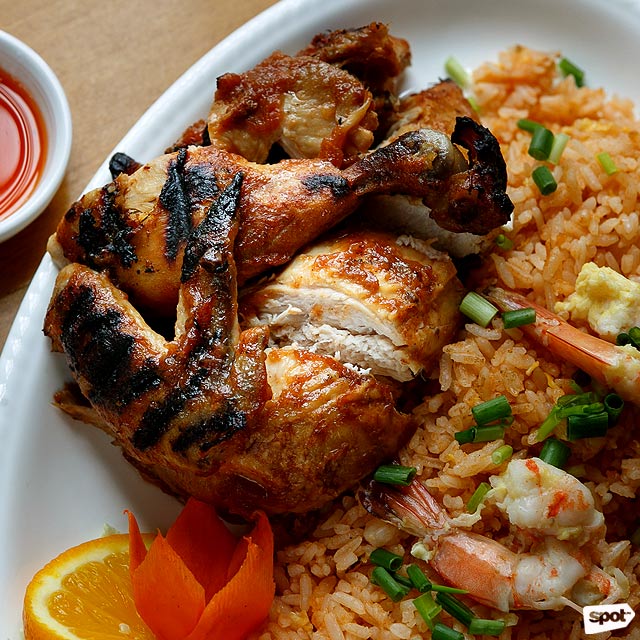 ADVERTISEMENT - CONTINUE READING BELOW
Thai Original BBQ's Gai Yang/Kaiyang Dinner
With their incredibly flavorful Thai food, this Los Angeles-based restaurant gained a cult following in the U.S. Their Gai Yang/Kaiyang Dinner is a satisfying meal, with the restaurant's signature barbeque chicken covered in a sweet-salty glaze and served with generous portions of Shrimp Fried Rice. The chicken is grilled just right to retain its juiciness, while the flavorful sauce seeps right into the meat down to the bone.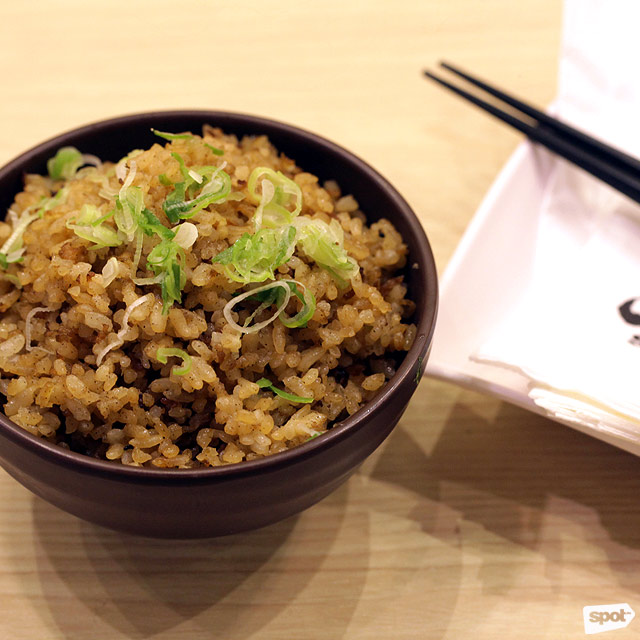 Shaburi Japanese Shabu Shabu's Wagyu Rice
Shabu-shabu is the star at Shaburi but their tasty sides deserve the spotlight as well. Their Wagyu Rice is rich and beefy, with a peppery blend that doesn't take away from the flavors of the hot pot.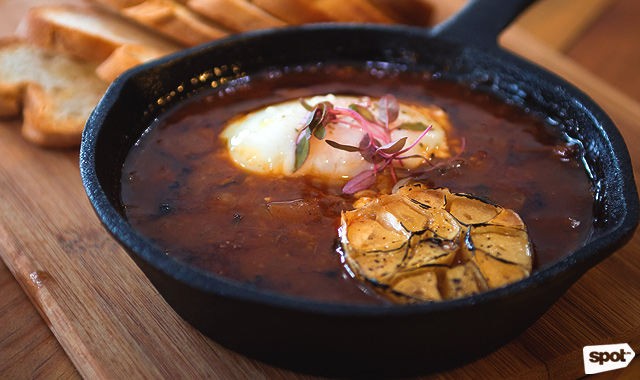 ADVERTISEMENT - CONTINUE READING BELOW
Jet's Bistro's Braised Oxtail and 78 Degree Poached Egg
The Braised Oxtail and 78 Degree Poached Egg is a modern take on the classic callos. Tweaked for dipping, the perfectly cooked yolk breaks and mixes perfectly with the red wine and rosemary tomato puree when you puncture it with a slice of bread. You won't be able to stop until you scrape the entire skillet clean.  
Share this story with your friends!
---
Help us make Spot.ph better!
Take the short survey
Load More Stories