75 Lilac Café + Kitchen in Marikina is a dreamy escape perfect for lunch with your BFFs
Another place to add to your Lilac Street jaunts with your #Tita posse.
75 Lilac Café + Kitchen
75 Lilac Street, Concepcion Dos, Marikina City
Open daily from 9 a.m. to 10 p.m.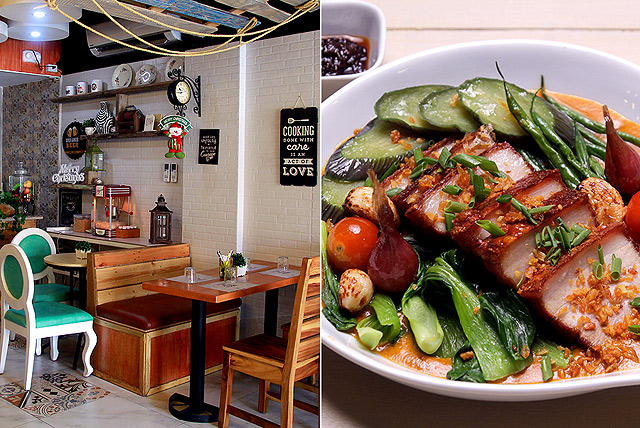 (SPOT.ph) There always seems to be something new popping up in Marikina; choosing a go-to haunt might prove difficult, especially when faced with the trials of Metro Manila traffic and the inevitable (if unpredictable) rain to boot.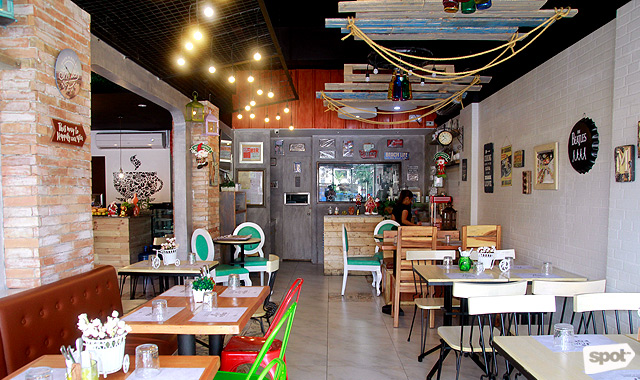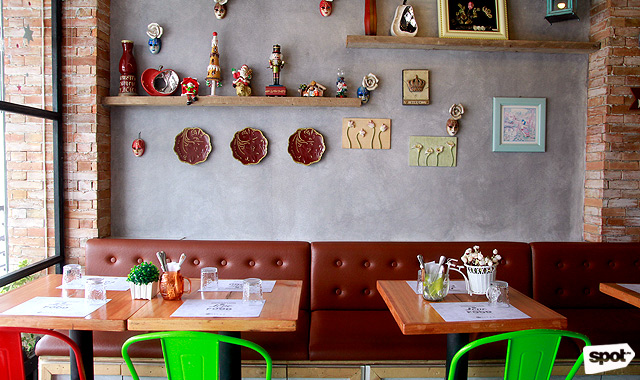 But if you're in the area, not exactly sure what you want to eat, and kind of feel like immersing yourself in a space that looks like the best of Pinterest sneezed violently into it, set your Waze to 75 Lilac Street.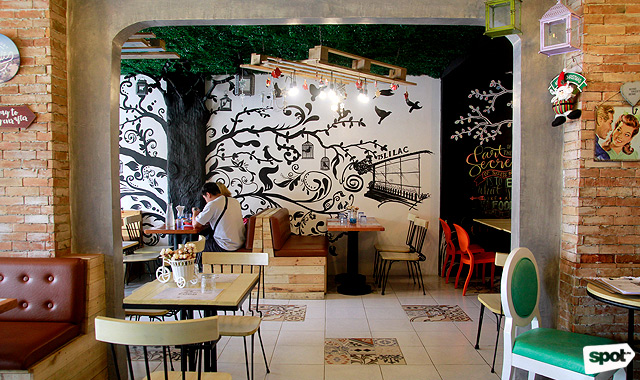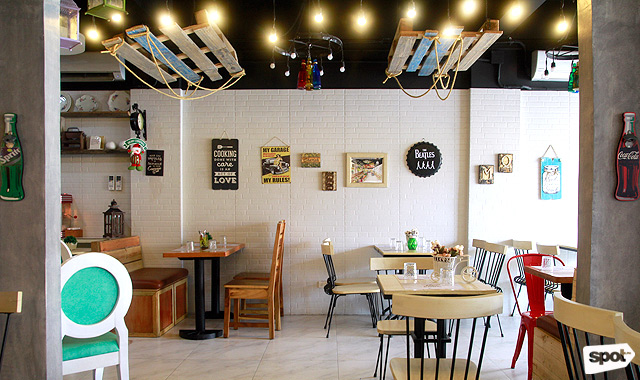 "My mom and sisters got ahold of it," says Jay Ong, "so no one believes it's mine. But you need women in a team, you know? This time I just got surrounded!" He walks over to the window and points at orange plastic tulips that line the windows. "You see those? They weren't here last week!" He seems to take it in stride, though.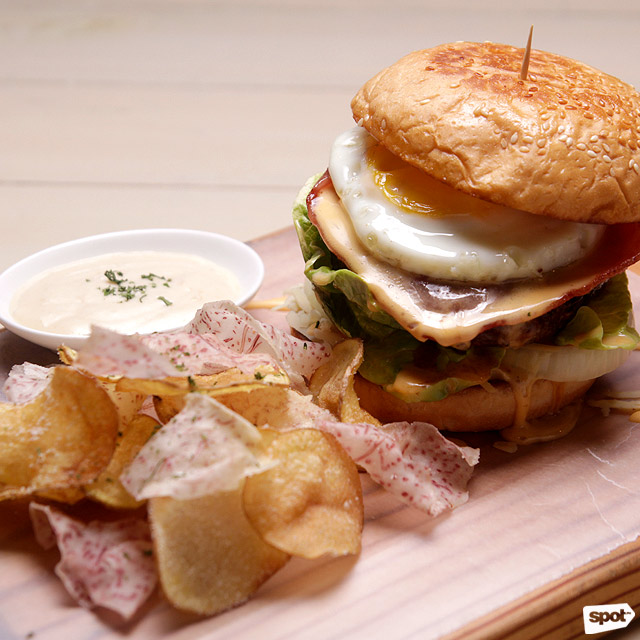 Chori Burger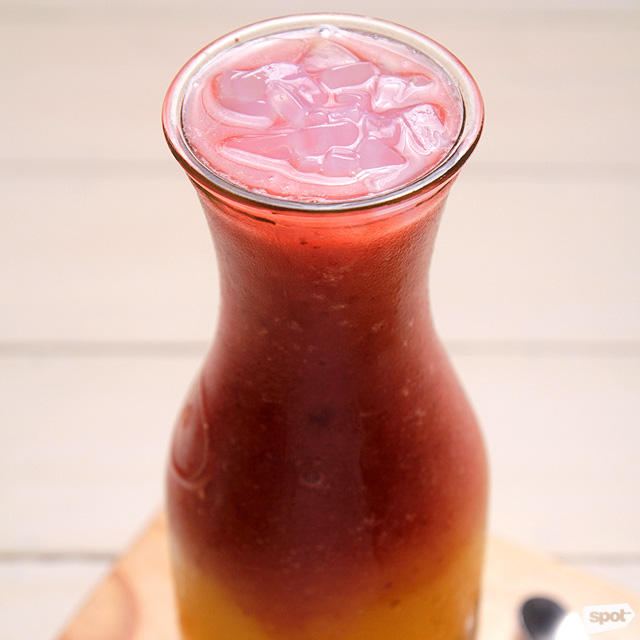 Strawberry Mango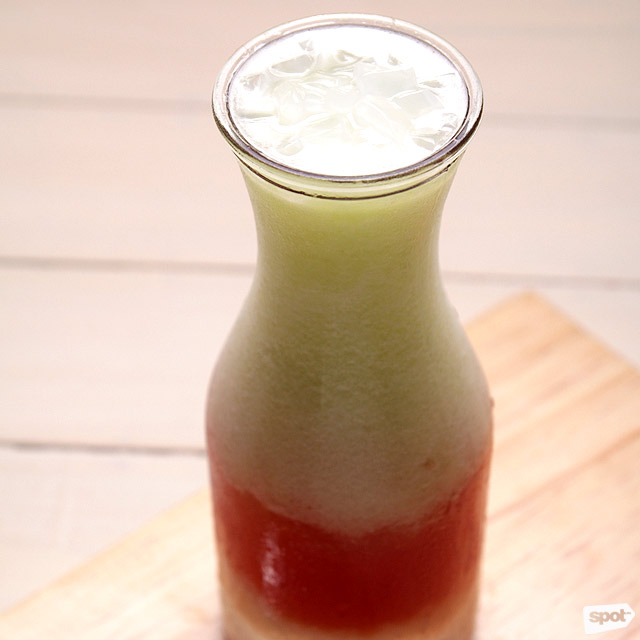 Honeydew Watermelon
He also points out the Chori Burger (P175) as his personal favorite. When you scan the menu, you'll see there's something for everyone. For such a little place, it's got a big repertoire, including layered fruit shakes that add to the Pinterest vibe going on. The Strawberry Mango and Honeydew Watermelon (P120) come highly recommended.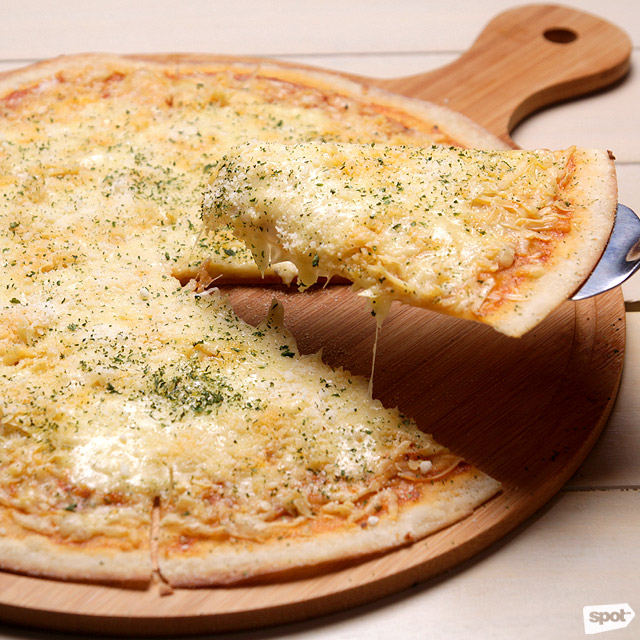 Three Cheese Pizza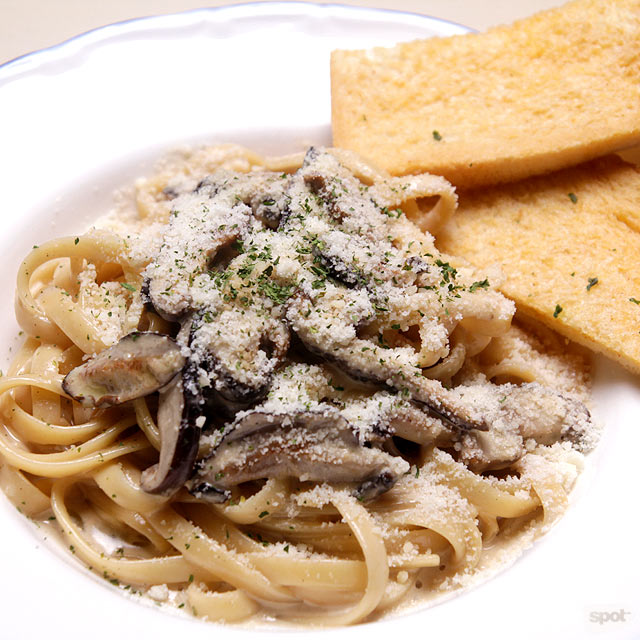 Creamy Truffle Mushroom Pasta
They dip a little into Italian-American food with their Three Cheese Pizza (P270) and the Creamy Truffle Mushroom Pasta (P220). Don't be fooled by the thin crust or the pale semolina hue—neither of these things are light.
ADVERTISEMENT - CONTINUE READING BELOW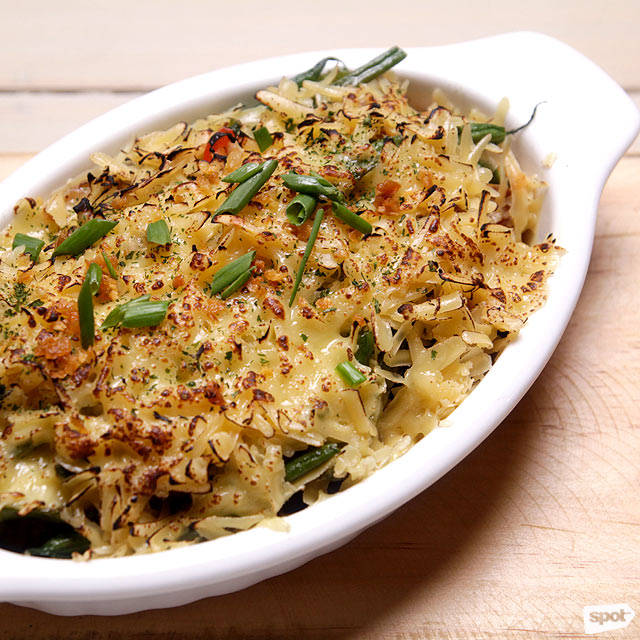 Cheesy Beef Caldereta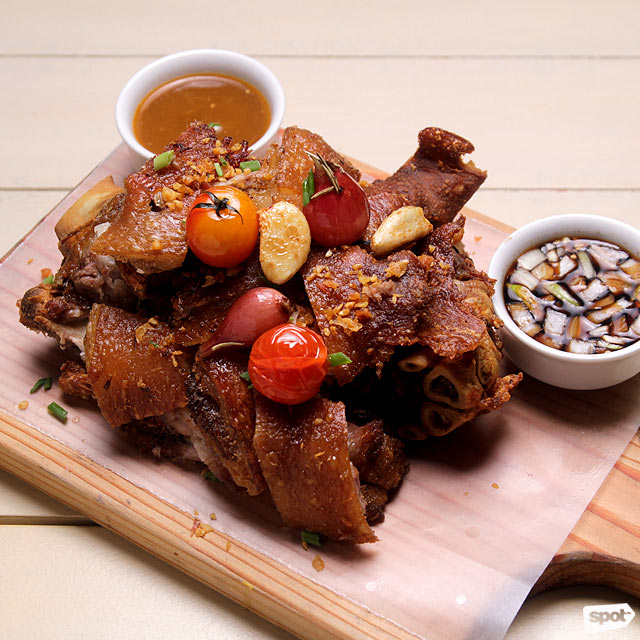 Crispy Pata
For something a little closer to home, the Cheesy Beef Caldereta (P350) is leveled-up comfort food that's basically sounding out a call to the local millennials to get it in their bellies, ASAP. The Crispy Pata (P440) is, as much as we're trying to avoid cliches here, simply to die for. Tip: Take it home and basically treat yourself for two whole days. Your doctor won't be happy but it's doubtful you could even bring yourself to be sorry. Just to make things that little bit worse, there's a new item coming your way that's a mix of two Filipino classics—lechon and kare-kare.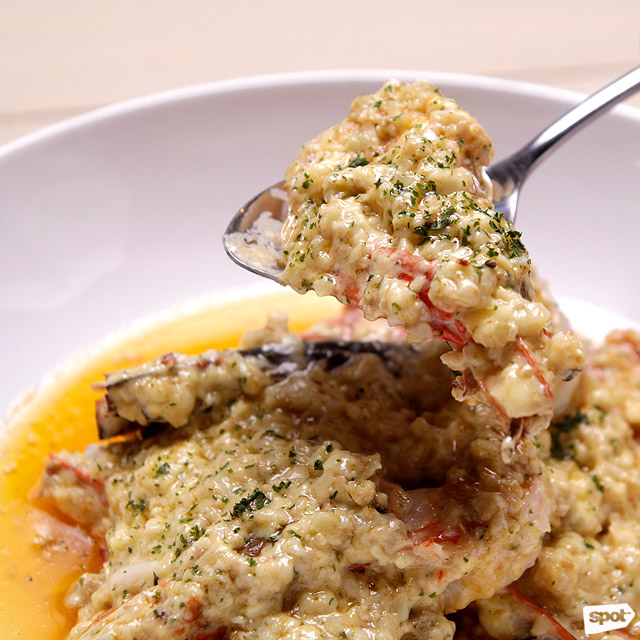 Prawns with Aligue Butter Sauce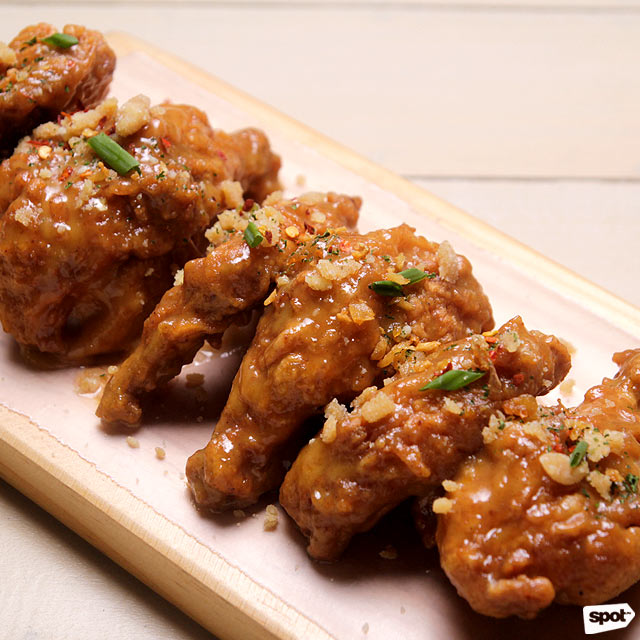 Salted Egg Chicken Lollipops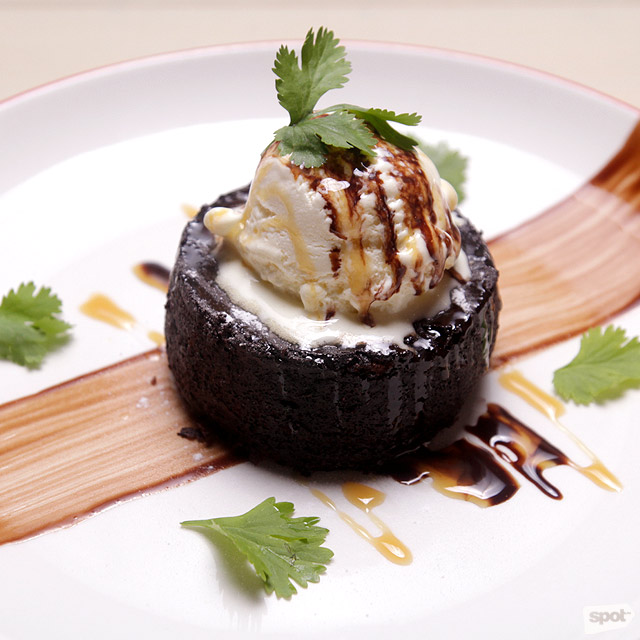 Choco Lava Cake
Don't miss out on their signature dish, Prawns with Aligue Butter Sauce (P380), which is definitely signature for a reason. The only unfortunate thing about it is when you have it with rice, you forget how rich it is! And though it's under "appetizers," you could inhale the Salted Egg Chicken Lollipops (P220) by yourself and you're a champion—although you wouldn't go wrong with topping everything off with Choco Lava Cake! (P140).
Photos by Jun Pinzon
Load More Stories