The Year in Food
A quick look at the trends that shaped 2016, plus what to expect in 2017.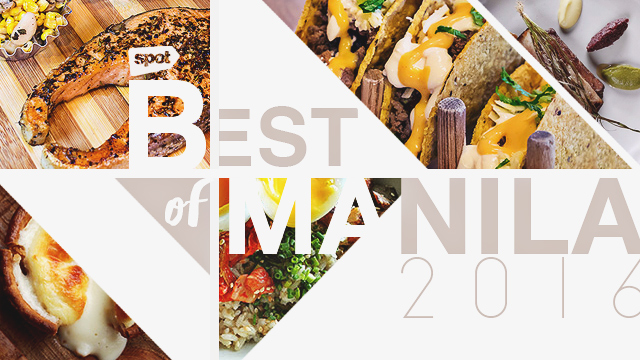 (SPOT.ph) Our appetite for trends remains rapacious, and we are nothing without our lists. Today, we present a quick look at trends that shaped 2016, and what we can look forward to in 2017.
If there's one thing we can all agree on, it's this: There was nothing subtle about 2016. We fell for big, bold flavors and over-the-top presentations. We wanted food to fantasize about, to reminisce to. We weren't exactly looking for exotic—just intense, at times overblown, versions of things we hold dear.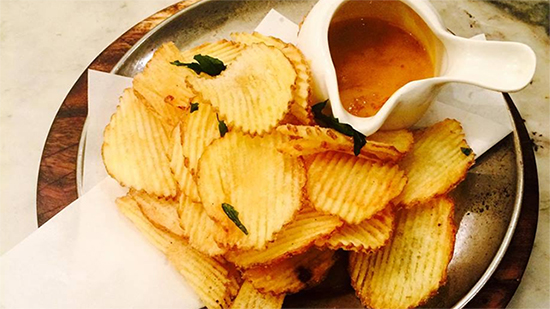 Salted Egg Everything
That the humble salted egg would go beyond Filipino ensalada and inihaw tickles us to no end. Thickly dusted onto potato chips (the number of available chips warrant a list!), crisp chicken skin (at Backyard Kitchen and Brew), incorporated into molten cream oozing out of steamed buns, featuring prominently in ice cream—Sebastian's being ahead of the game—and pastries like ensaymada, and tender, flaky, buttery croissants. The rich, savory, sweet-salty flavor has quickly gained a crop of loyal followers, and it doesn't look to be going away anytime soon.
ADVERTISEMENT - CONTINUE READING BELOW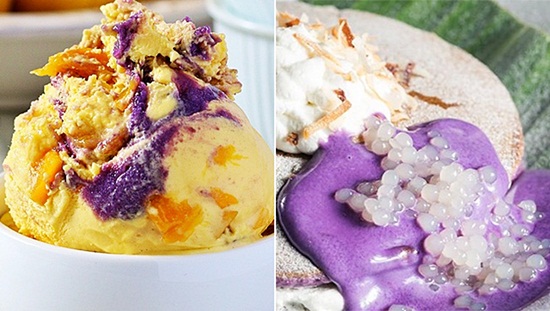 CONTINUE READING BELOW
Recommended Videos
Ube, Everywhere
In the realm of Asian flavors, matcha has dominated the culinary scene the world over, but now the Philippines has a very strong contender to overthrow the Japanese champ. We called this in June, but since then, the once-humble peculiar purple yam has been featured in many other lists, attesting to its elevation in the international food scene. Perhaps it started out as a novelty for foreigners, owing to its otherworldly hue, but we've always known about its comforting flavor and its wide range of applications—from the classic ube halaya, down to ice creams (of course), pancakes, waffles, crepes, ensaymada, and what-have-you.
It's a ubiquitous presence in Metro Manila cafés and restaurants these days, but we'd like to make a shoutout to the out-of-town champions that are acting as ambassadors of ube. Sunny Side Cafe in the tourist haven of Boracay makes heavenly pancakes that combine ube with cereal milk ice cream, a throwback to another trendy flavor from a couple of years back to devastatingly yummy effect. On the international scene, the Manila Social Club has made the news: first for their jaw-dropping Golden Cristal ube donut, which comes decked out in gold leaf and flavored with Cristal champagne and commands a U.S. $100 price tag, and then, lately, for their more classic (read: not insanely lavish) Ube Bae donuts.
ADVERTISEMENT - CONTINUE READING BELOW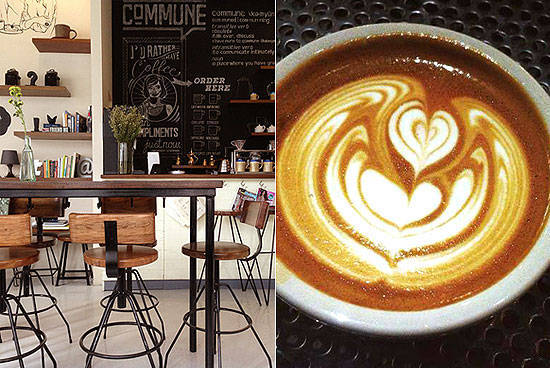 Specialty Coffee Heats Up
Thank you, hipsters, for giving us really, really good coffee. It may not be a new thing, but the spread of specialty coffee has continued unabated, democratizing it further so that we're no longer so scared of it. Where we had a handful of specialty coffee outlets a couple of years ago (with Craft and Magnum Opus leading the pack, with a special nod going out to Bacolod-based Kuppa), there are dozens of new third-wave coffee shops all over the city—enough to have one on nearly every corner.


True to their nature, the smaller specialty-coffee shops are the ones to seek out for their consistency of quality and the community vibe that they exude. In Kapitolyo, Caffeined, located inside the Mozaic Living showroom on Sheridan Street, only has a few seats, so you can chat up the baristas by the bar, where they will happily talk shop with you. In Escolta, you'll find The Den, run by Arts Serrano (the architect behind Hub: Make Lab), Carlo Jose, and Gab Villegas (a founding member of 98B Art Collective), serving delicious, fragrant cups of coffee from beans by Kalsada Coffee.
ADVERTISEMENT - CONTINUE READING BELOW
Habitual, within the Primal Ape crossfit building on Chino Roces Avenue, is worth the quick trek to the outskirts of the Makati CBD, so you can eavesdrop on the small community of coffee people that regularly hang out there. Up north, Catabolic Café on Malingap Street, Quezon City uses beans from their partners at EDSA BDG to offer the best brews in the Maginhawa area.
If you're up to trying to match third-wave quality brewing at home (good luck), get your beans from aforementioned Kalsada, a small outfit that sources specialty-grade coffee locally and champions Philippine coffee abroad.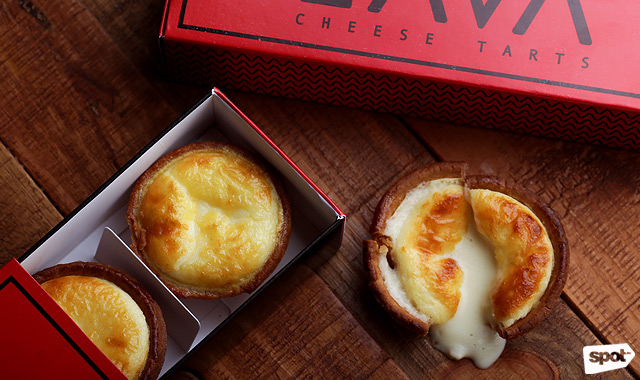 Cheese Tart Invasion
We didn't have to suffer through online videos of Japanese cheesecake shop PABLO for long. In 2015, we watched with bated breath as a freshly baked, mango-glazed cheese tart was carefully sliced, and its creamy, cheesy insides oozed out.
This year PABLO came to our shores, and we lined up at its first Manila branch at Robinsons Ermita. Was it everything we'd imagined? Were our wild, cheese-driven fantasies realized? Before we could come up with an answer, other players have made their way into the arena. Kumori led the way, and now local brand LAVA is quickly gaining fans. Word has it, though, that international chain BAKE cheese tart by Hokkaido confectionery store Kinotoya is poised to open very soon. We are spoiled for choice, but that's certainly a problem we're glad to have.
ADVERTISEMENT - CONTINUE READING BELOW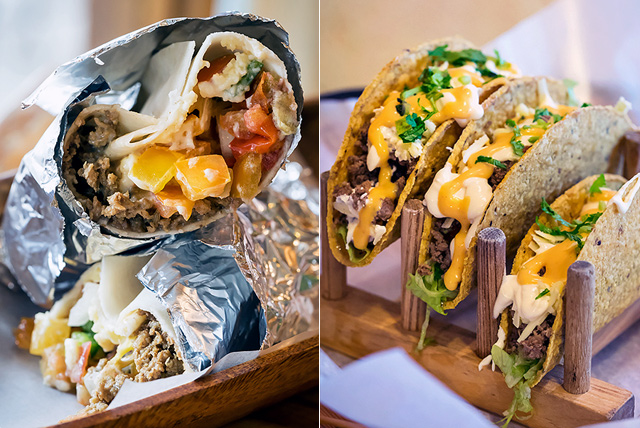 Olé to Mexican Food
Our cultural ties to Mexico run very deep, harking back to the galleon trade that ran between the two Spanish colonies. Is it any surprise, then, that we have an affinity for Mexican flavors? Filipinized Mexican food has been part of our everyday food scene for decades, thanks to the Mexicali chain, but over the past few years, there has been a slow, quiet, and enduring resurgence of Mexican restaurants. Our love for everything Mexican—from street tacos to burritos—is unwavering, and a plethora of new options has pushed Mexican food to the front and center this year.
Our favorites include the hip neighborhood joint Taco Vengo, and Lo De Alberto. The latter caught the eye of Vice channel Munchies, and they came out with a piece on it titled "Inside Manila's Only Authentic Taqueria." We also hear that Bruce Ricketts has got a Mexican venture, La Chinesca, in the works.
ADVERTISEMENT - CONTINUE READING BELOW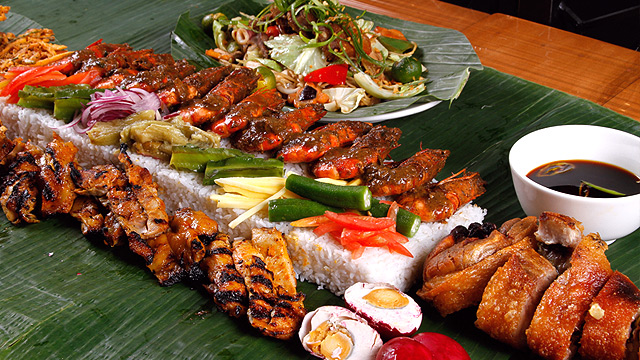 Filipino Food Goes Beyond Local
Was 2016 finally our year? Is 2017 going to be It? Lots of ink has been spilled tackling the question of whether Pinoy food will finally hit the big time. This year, however, our food really did make a big push in the international scene: Margarita Forés earned the distinction of Best Female Chef in Asia, while also being part of the group of amazing chefs that helped put together the second round of Madrid Fusion; Gallery Vask also made it to the list of Asia's 50 Best Restaurants (at number 39). Filipino restaurants in the United States also had a banner year, bolstered by their big showing in 2015. A Filipino restaurant made it to Bon Appetit's list of Best New Restaurants, with Bad Saint taking the second spot on the prestigious list. 
If you ask us, however, the best sign that Filipino food has really arrived is that we now have more great Filipino restaurants to choose from locally (shoutout to new arrivals like Alab, Kartilya, and Toyo).
ADVERTISEMENT - CONTINUE READING BELOW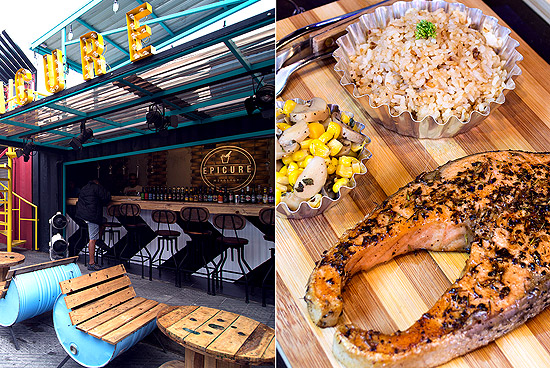 The Rise of the Food Parks
Smartphones in hand, diners in seemingly endless streams have made their way to food halls and parks that have popped up like mushrooms this year. These spots have elevated the food trip, providing visually engaging settings and hopefully, trendy food that tastes as good as it looks.
There's Kapitolyo's Gastropark, The Yard in Quezon City, Crave Park in Marikina, and a number of others in Teachers Village. Food offerings include ramen, bacon, craft burgers, and large, exaggerated executions of classic milkshakes. All "Instagram-worthy," though the question "would you return?" looms largely overhead. The sheer number is impressive, though how long these will stay alive will largely depend on the consistency of their service, the quality of their offerings, and in some cases, possibly the traffic and parking situation.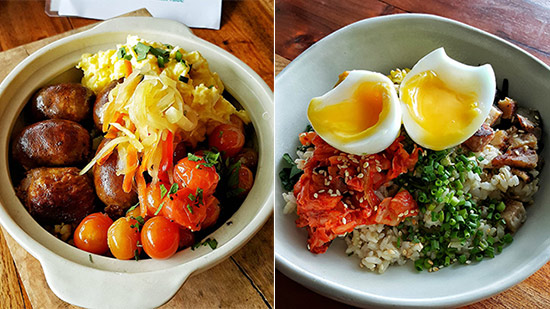 ADVERTISEMENT - CONTINUE READING BELOW
The Slow Food Movement
This grassroots movement has been around since the '80s, and has been doing a slow, deliberate creep around the globe. Its aim is to "prevent the disappearance of local food cultures and traditions, counteract the rise of fast life, and combat people's dwindling interest in the food they eat."
We have been lucky to have local chefs embrace this with a passion. One of the biggest supporters, Margarita Forés (who's having a great year), has well-loved Grace Park which serves food from well-loved recipes, made with locally sourced ingredients (they've partnered with various local organic farms). Everything is made from scratch, and never rushed. The result is food that, well, tastes like the warmest hug. You can get Muscovado Beef Belly, gigantic River Prawns from Bulacan in Anchovy Butter, a sweet or savory Eton Mess, and if you're lucky, some Avocado Pie made from their family recipe.
Other establishments serving up dishes echoing this philosophy are Gallery Vask by José Luis 'Chele' González, whose ever-evolving menu is always a multi-sensory trip, Green Pastures by Chef Robby Goco, Taza Fresh Table in Tagaytay, and Negros Museum Café by Chef Guido Nijssen. These are just some of the few local restaurants that have made ingredients—good, local ingredients—the focus of their evolving menus.
Speaking of ingredients, Ritual Organic Grocery in Makati is, as always, a great place to shop for curious ingredients and condiments. Try their spicy palapa (flaked coconut, chilies, and spices that you can sprinkle over various dishes), nipa sap syrup, GMO-free soybeans, and explore their selection of salts, sugar, and coffee beans from all over the Philippines.
ADVERTISEMENT - CONTINUE READING BELOW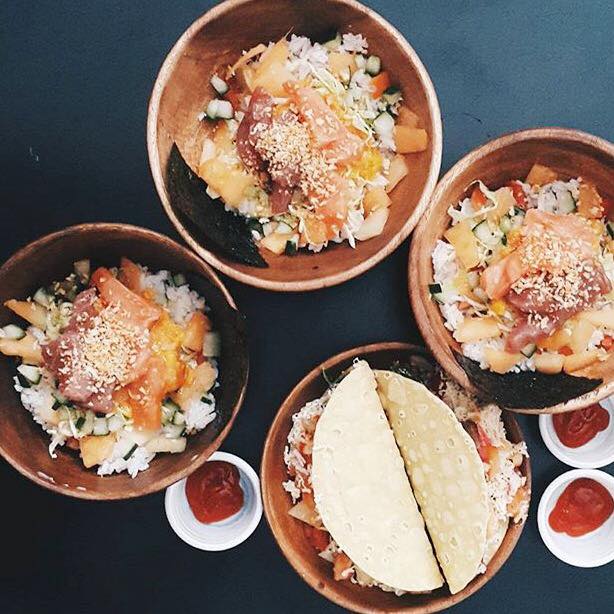 Poke Bowls Outlast Pokémon Go 
We have our pick of excellent seafood, and this strength has made it easy for one of the biggest world food trends to make its way to our plates. Poke, which is Hawaiian in origin, is made up of the freshest cuts of fish and seafood lightly dressed (marinated in sesame oil, citrus, and soy sauce) and served over rice and vegetables. The taste is refreshing and it's actually quite healthy, which has made it wildly popular everywhere. As with any dish that's made its way around the globe, it has appeared in different iterations, and here in the Philippines, there are a number of establishments dishing it up.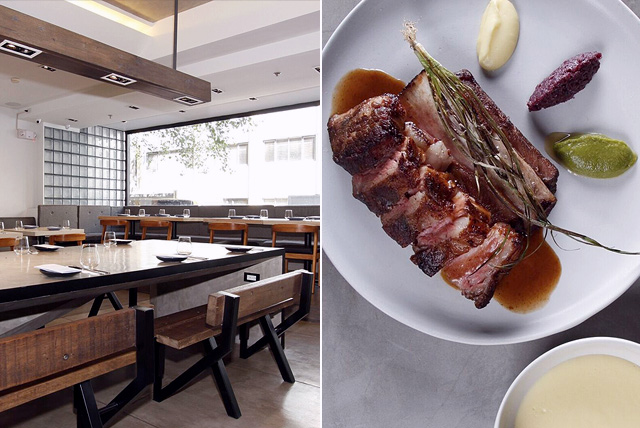 ADVERTISEMENT - CONTINUE READING BELOW
Fine Dining Made Fast
These are establishments that have done away with some of the stodgy frills of fine dining, without compromising exciting, fresh, and bold food. The staff is young, the kitchen, usually visible. The settings are elegant and drinks are strong, clean, and very tasty. They're abuzz with a crazy energy. You come here to eat well and not linger too long. Expectations are higher than usual, and the good news is, they deliver with a wallop. This year we welcomed BGC's Hey Handsome, which serves Peranakan food, the return of The Girl + The Bull, and the new Made Nice Supper Club, both in Makati's Legazpi Village.

It has been a dramatic year on so many fronts, and for the food scene, that's probably a great thing. This list mentions just some of the things that have shaped and excited our collective taste buds and left us looking forward to more. What are your food breakthroughs this year?
---
Help us make Spot.ph better!
Take the short survey
Load More Stories