10 Fun Grocery Finds for Your Next Movie Night
Have something different from the usual popcorn!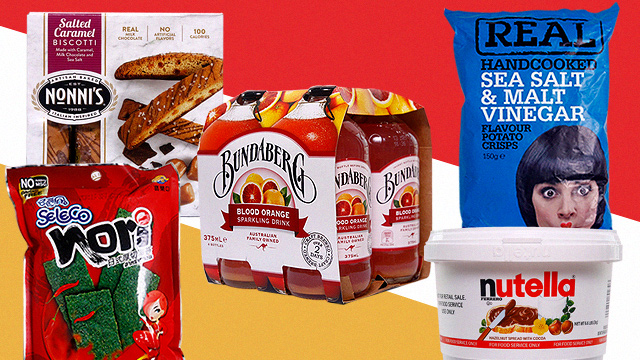 (SPOT.ph) The weekend used to be the time for night-outs and partying but with the horrible traffic that plagues the Metro (plus, going to clubs can get tiring!), it's very tempting to just stay at home and go on a movie marathon with friends. But if you find that you'd rather have something than the usual popcorn and soda, here are some snacks that could spice up your next movie night.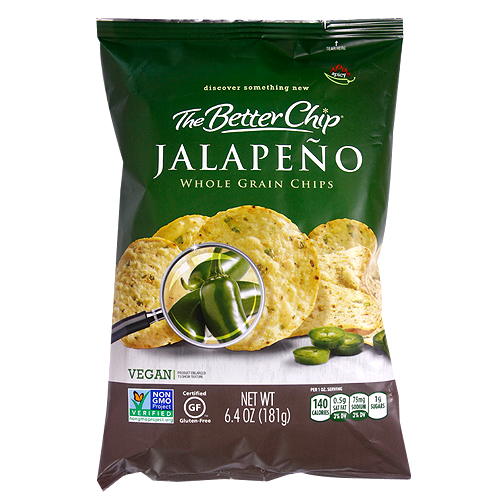 The Better Chip in Jalapeño and Sea Salt (P139.75)
For a movie night snack, you can never go wrong with tortilla chips. Ditch your usual corn-flavored snack for something adventurous like The Better Chip in Jalapeño and Sea Salt. These thick chips made using corn masa are flavored with fresh jalapenos and some sea salt for balance. It tastes so much like nachos with salsa that you'd be reaching for a queso dip in no time.
ADVERTISEMENT - CONTINUE READING BELOW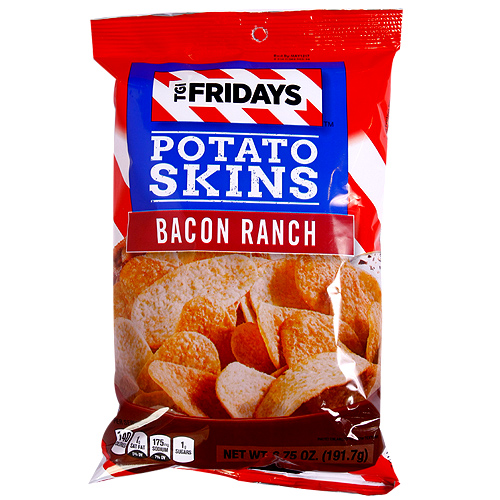 CONTINUE READING BELOW
Recommended Videos
T.G.I. Fridays Potato Skins in Bacon Ranch (P129.75)
Many who have tried T.G.I. Fridays Potato Skins know that once you start, you can't really stop. These chips are harder, crunchier, and thicker than average. It's almost like snacking on real baked potato skins! The Bacon Ranch is their newest flavor, combining the familiar salty taste of bacon with some zesty ranch.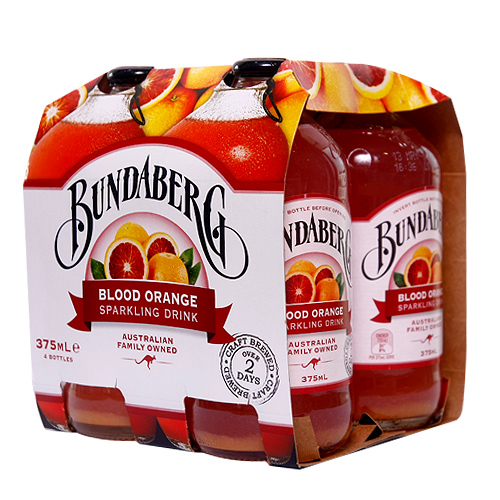 ADVERTISEMENT - CONTINUE READING BELOW
Bundaberg Blood Orange Sparkling Drink (P299.75/four bottles)
Blood orange isn't a flavor that's common locally, so this drink is a must-try, if only for the novelty. This sparkling drink retains the raspberry-like flavor profile of a blood orange without any artificial sweeteners or flavors. While this is great over ice, you could make delicious cocktails with this too. Trust us, there are some movies out there that are just infinitely better if you watch them while a little buzzed.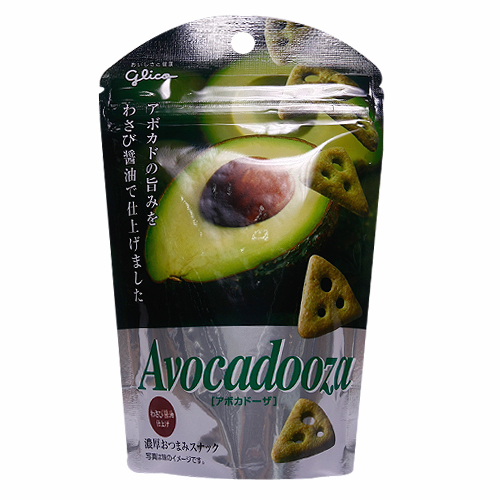 Glico Avocadooza (P129.75)
If you love Japanese snacks and/or cheese crackers, you will love this snack by Glico. Each cracker is coated in a rich avocado flavor that complements the sharpness of the cheese. There's also a hint of wasabi flavor for a subtle kick of heat. These crackers pair really well with some beer or wine.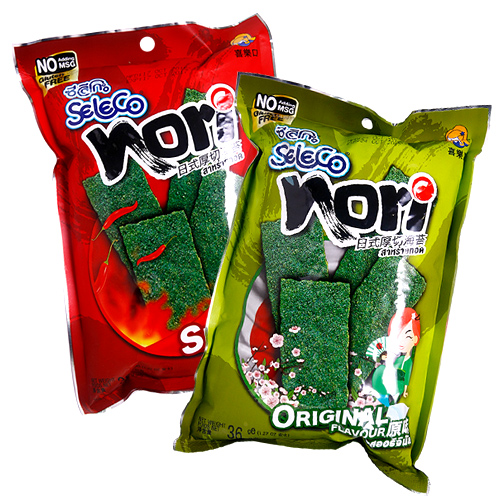 ADVERTISEMENT - CONTINUE READING BELOW
Seleco Nori (P119.75)
For something crunchy to munch on that isn't the usual potato or corn chips, why not try some crispy seaweed? Aside from being really tasty, Seleco Nori also has zero MSG, relying instead on the natural salty flavor of crisp fried nori. You can get this snack in original or spicy variants.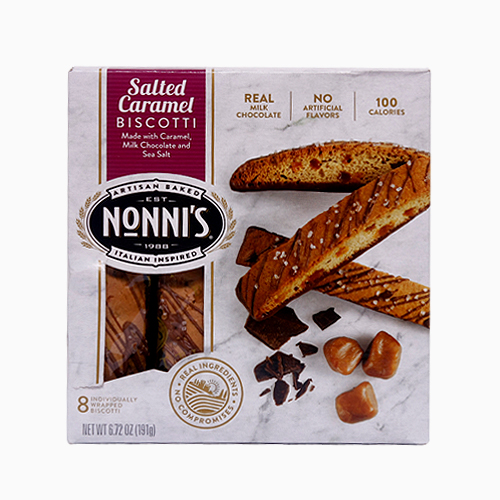 Nonni Salted Caramel Biscotti (P219.75)
These Italian biscuits are the perfect snack if you're in the mood for something sweet instead of savory. These are light and crunchy, and not cloying. Salted Caramel is the newest variant of this snack, with the delicious blend of bittersweet chocolate, gooey caramel, and the welcome crunch of salt on top to balance things out. And at only 100 calories per piece, your group can snack on these, guilt-free!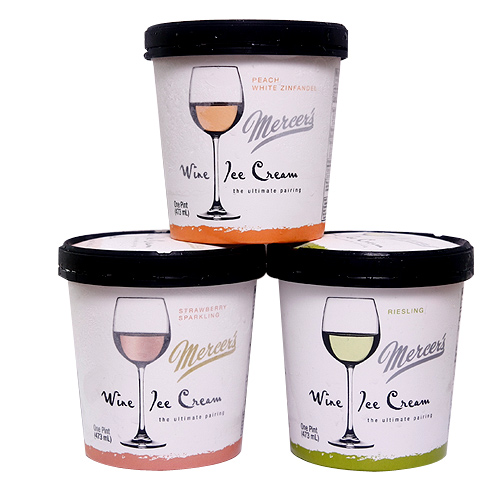 ADVERTISEMENT - CONTINUE READING BELOW
Mercers Wine Ice Cream (P349.75)
With Mercers Wine Ice Cream, you don't have to choose between booze and dessert. This is no simple wine-flavored ice cream either—this dessert is infused with actual wine resulting in a frozen treat with 5% alcohol. So yes, you can totally get drunk on ice cream now. These pints are perfect if you're planning a post-breakup movie marathon with your gal pals—though, to be honest, you don't need an excuse to eat ice cream by the tub.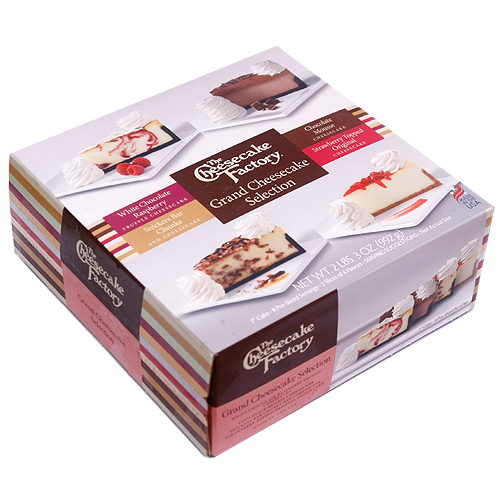 Cheesecake Factory Grand Cheesecake Selection (P999.75)
Though this American franchise has yet to open shop here in the Philippines, you can get cheesecakes by Cheesecake Factory in Landers Superstores. If you and your friends can't decide on what flavor to choose, why not get the Grand Cheesecake Selection? A box gets you four flavors with two slices each: White Chocolate Raspberry Truffle Cheesecake, Snicker Bar Chunks and Cheesecake, Chocolate Mousse Cheesecake, and the Strawberry Topped Original Cheesecake. Now you and your movie buddies can have a cheesecake party!
ADVERTISEMENT - CONTINUE READING BELOW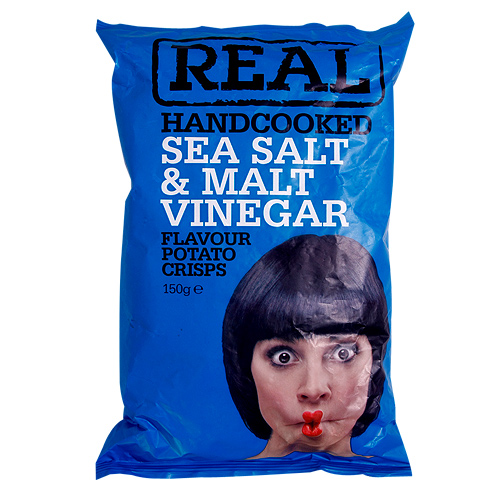 Real Handcooked Crisps in Sea Salt and Malt Vinegar (P128.75)
These super tasty crisps are the craze in the United Kingdom and for good reason. Like their name suggests, these chips are hand-cooked and flavored with a variety of intense flavors. The Sea Salt and Malt Vinegar one will definitely have you smacking your lips from the delicious tartness. The packaging is super fun too. (Each person featured per flavor is actually a character created by Real Handcooked Crisps! You can read more about them on their website.)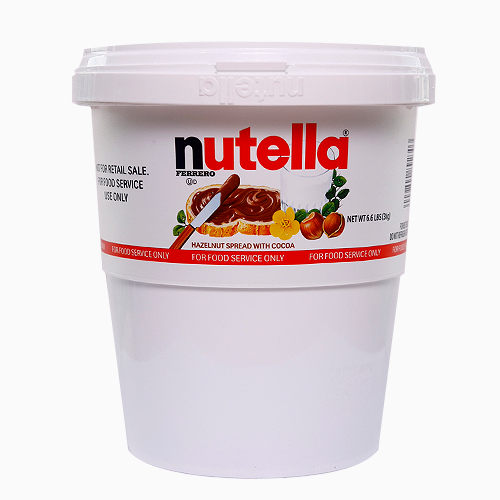 ADVERTISEMENT - CONTINUE READING BELOW
Nutella Hazelnut Spread Tub (P1,249.75)
With this tub of Nutella, you're definitely set for a lifetime of sweetness. Spread them on top of crepe, make hazelnut milkshakes (vanilla ice cream and a dollop of this should do the trick) or even eat this spread by the spoon as you and your friends watch your favorite sawi movies. You surely won't run out until the next movie marathon (and the next…and the next).
All items are available at Landers Superstore. Landers is a 1240 EDSA, Balintawak, Quezon City; and 1890 Mendoza Guazon Street, Paco, Manila.
---
Help us make Spot.ph better!
Take the short survey
Load More Stories