New Restaurant Alert: Bijin Nabe by Tsukada Nojo at S Maison, Pasay
This hotpot could be your next beauty secret.
Bijin Nabe by Tsukada Nojo
2/F S Maison at the Conrad, Mall of Asia Complex, Pasay City
Open daily from 10 a.m. to 10 p.m.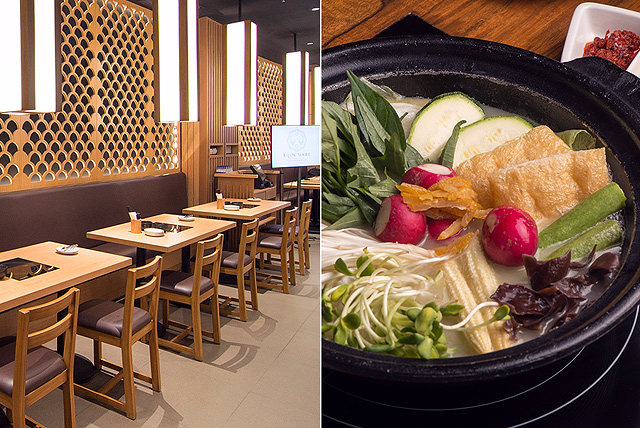 (SPOT.ph) While we've yet to discover the fountain of youth, this hotpot could be the next best thing—and it's tastier too. Bijin Nabe or "beauty hotpot," the signature dish of Japanese restaurant group Tsukada Nojo, became a hot food trend when the concept first launched in Singapore. Now, Filipinos can also get it in on the hype as the food giant just opened a new international branch, this time in S Maison at the Conrad.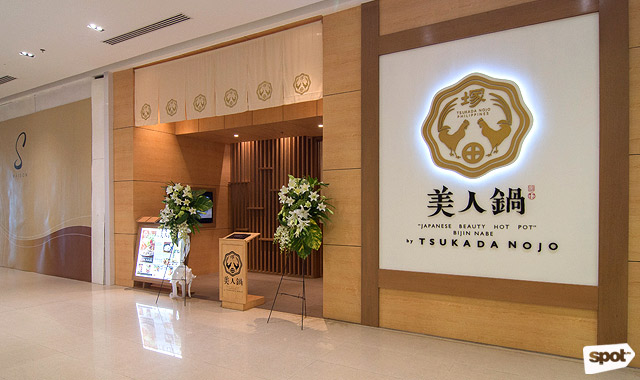 ADVERTISEMENT - CONTINUE READING BELOW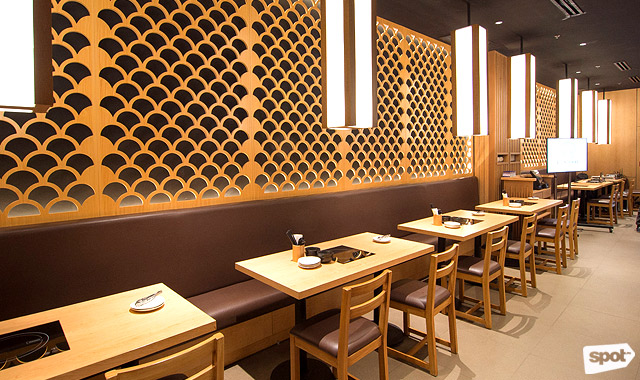 CONTINUE READING BELOW
Recommended Videos
The bijin nabe's powers lie in its broth, which is made from melted collagen. Beauty enthusiasts may have heard of the protein, which helps in rebuilding dead cells to recreate a youthful, healthy glow. The collagen-rich blend of the bijin nabe helps in replenishing the body's natural supply, hence the moniker "beauty hotpot."
Tsukada Nojo gets their collagen from the highly-prized Jidori chicken, which is at par with Wagyu beef and kurobuta pork. Once extracted from the Jidori, the pure white protein is transformed into a pudding which is then melted in a pot to create the broth for the bijin nabe.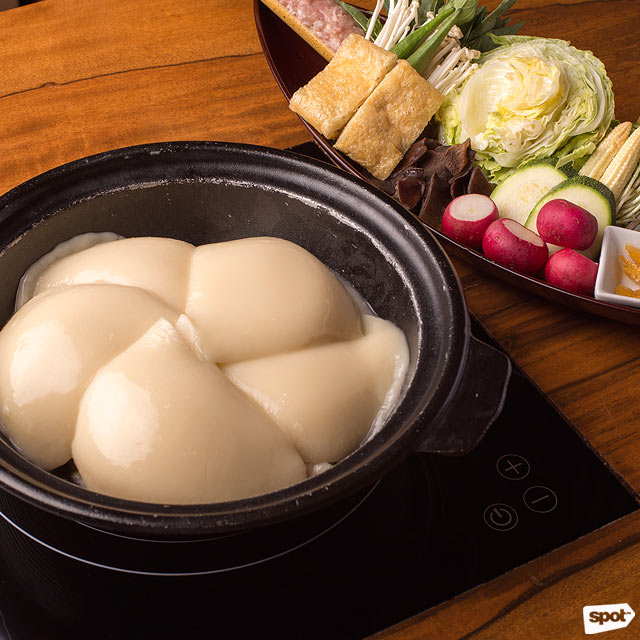 ADVERTISEMENT - CONTINUE READING BELOW
Bijin Nabe
Enjoying Tsukada Nojo's Bijin Nabe (P750) requires a bit of patience, but every step adds to the full experience. First, the collagen pudding is melted over the stove built into the table until it turns into a cloudy soup. The broth is then served in small cups that resemble those used for sake so you can sip while it's warm and enjoy the heady flavor of pure chicken stock. The chicken, which is hidden beneath mounds of pudding, is fork-tender and barely seasoned to let its natural flavor shine. The chicken also goes well with four different kinds of seasoning: shoyu or light soy sauce, leek oil, the zesty Japanese spice yuzukosho, and chili layu sauce.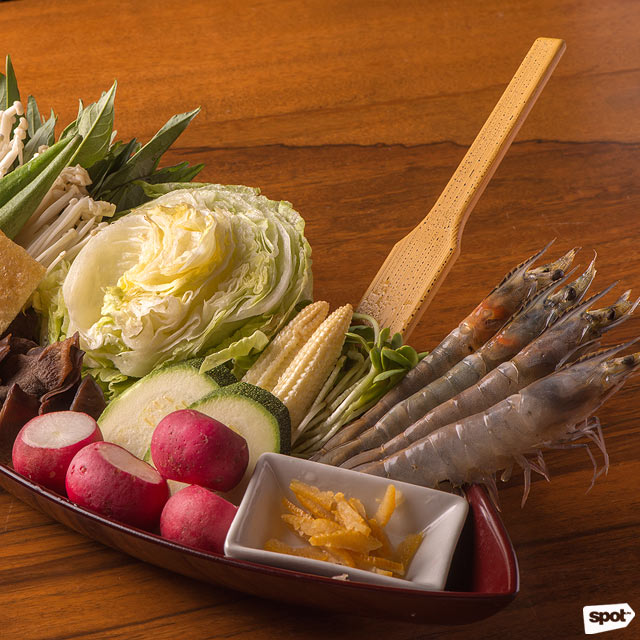 Vegetables are farm-to-table fresh.
As you are having your fill of soup, a staff member will proceed to the next step, which is adding the wide array of vegetables and tsukune or chicken meatballs to your pot. At Tsukada Nojo, there is emphasis placed on freshness—all ingredients are farm-to-table, with the sunflower sprouts even brought in from Cebu. There is also a premium placed on the kind of vegetables used, with the chef requiring a specific kind of okra or red radish, for example.
ADVERTISEMENT - CONTINUE READING BELOW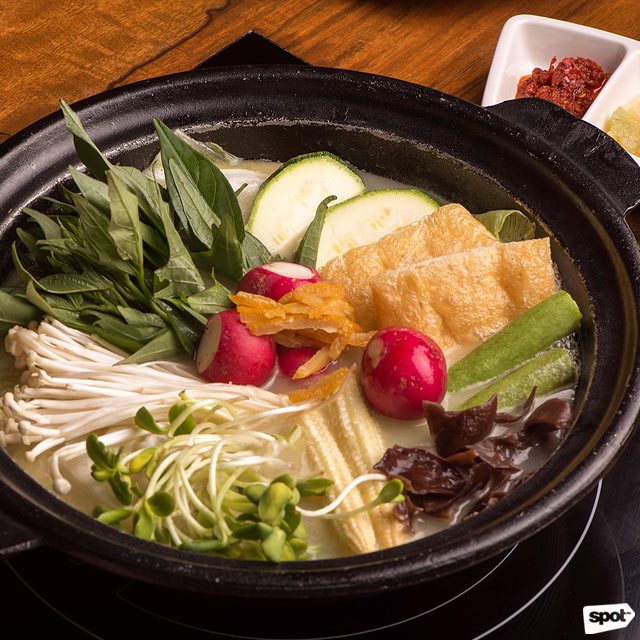 Beauty also lies in the arrangement of ingredients.
The beauty in "beauty hotpot" lies beyond just its health properties—it also extends to how the hotpot is presented, with the fresh vegetables arranged in a certain order on top of the steaming broth. Beyond aesthetics, this also ensures that the vegetables are cooked properly so they remain crisp. After the server has portioned out your soup and vegetables, take a sip. While the rich poultry flavor remains, there is a subtle sweetness that's unmistakable.
As you are having your fill of veggies, the server proceeds to quickly cook fresh prawns in the soup just until they've completely changed color, resulting in crisp, fresh seafood.
The cap to this filling meal is the zosui, a type of Japanese porridge that is made from the remaining broth and Japanese rice. The result is thick and filling, reminiscent of the rich chicken flavor from the soup, but with a subtleness that doesn't overwhelm and actually refreshes the palate. This rice is already tasty enough to slurp on its own, but you can pair it with your vegetables, chicken, and prawn. You can have the dish with a different starch: Tsuru Tsuru Egg Noodles, Mochi Mochi Noodles, or Rice Noodles.
ADVERTISEMENT - CONTINUE READING BELOW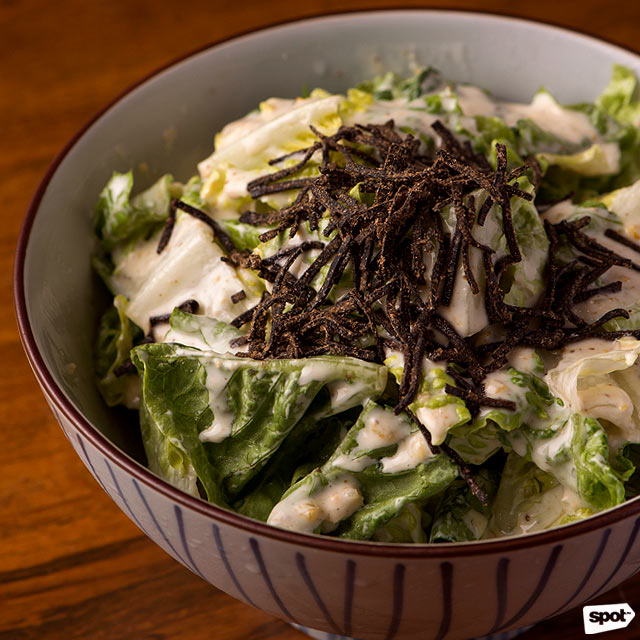 Romaine Lettuce Caesar Salad with Shio-Konbu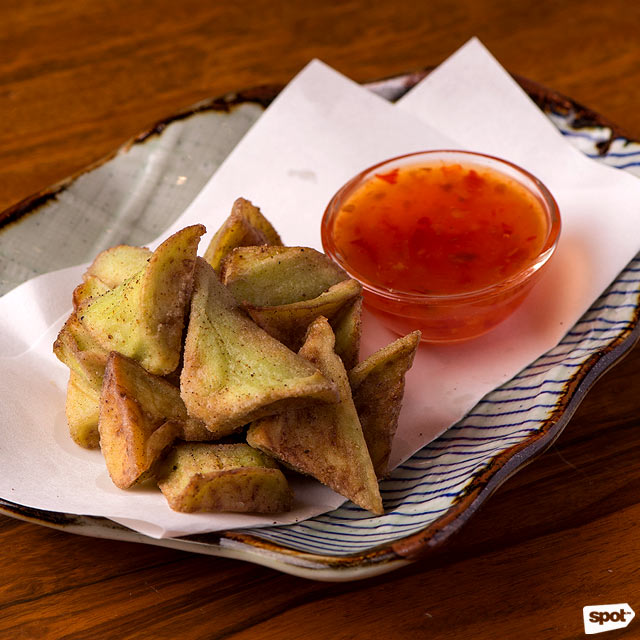 Maximum Fried Eggplant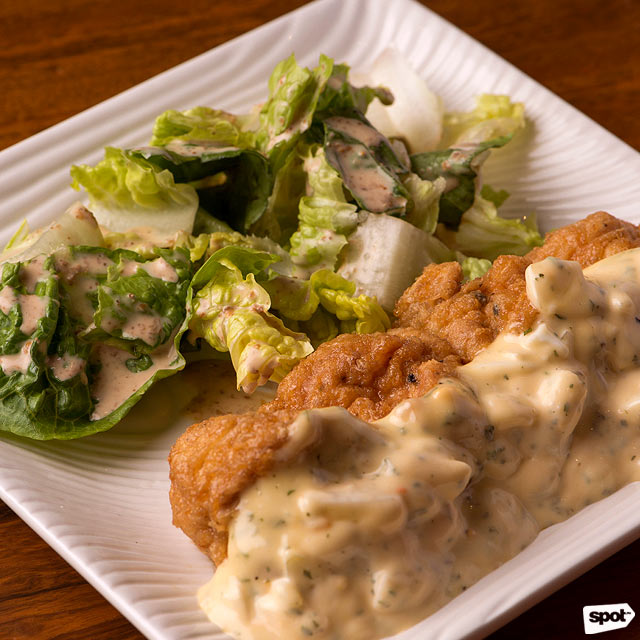 ADVERTISEMENT - CONTINUE READING BELOW
Chicken Nanban
An order of bijin nabe is hearty enough to really fill you up, with a warmth that settles comfortably in your belly, but do try to leave space for the side dishes. Start light with the Romaine Lettuce Caesar Salad with Shio-Konbu (P240), which is zesty with punches of flavor from the salted seaweed. The Maximum Fried Eggplant (P180) is crisp on the outside and delightfully soft on the inside, with an intensity that makes it so addicting. The Chicken Nanban (P295/original, P310/spicy) comes with a tasty tartar sauce, made even richer with generous portions of diced egg. End your meal with the Fried Japanese Sweet Potato with Vanilla Ice Cream (P255)—the spiced sweet potato fries complement the subtle sweetness of the honey that flavors the milky ice cream.
Tsukada Nojo's menu focuses mostly on the bijin nabe, with sides, though excellent in their own right, complementing the real star of the show. And if we do end up with a youthful glow afterwards, well, that's just a bonus to a delicious meal.
Photos by Hans Fausto
Share this story with your friends!
---
Help us make Spot.ph better!
Take the short survey
Load More Stories