Top 10 Salted Egg Chips in Manila
Yes, we're still addicted.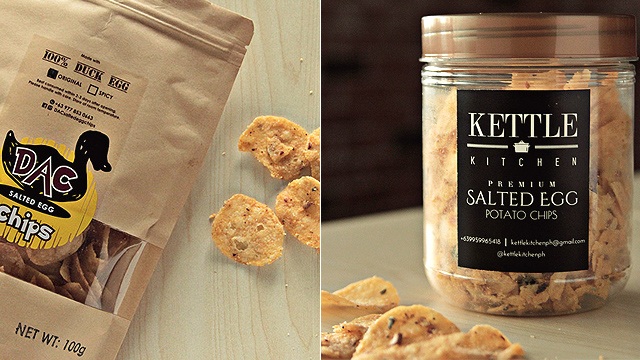 (SPOT.ph) Delicious, rich, and highly addictive, the salted egg potato chip is the food trend that launched a thousand chips. The potato chips and salted egg pairing? We ship it, we ship it hard. The unique flavor profile is further enhanced by the curry leaves and chilies. Dear whoever invented salted egg potato chips, thank you for bringing this into our lives. We're big fans. Huge!

All SPOT.ph Top 10 lists are researched, paid for, tested, and selected by the writers and editors. They are discreetly conducted without any notice made to the restaurants or their owners.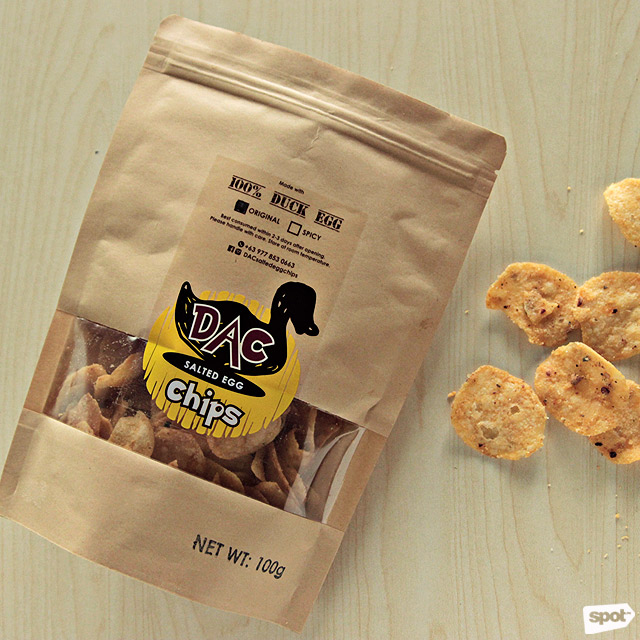 ADVERTISEMENT - CONTINUE READING BELOW

10. DAC Salted Egg Chips
These chips could use a bit more salted egg, but they will do in a pinch when the craving for salted egg potato chips hits you. The flavors are more subdued, so if the chips higher on our list are a bit too overwhelming for you, then you'll probably enjoy these more.
Call or Text 0977-853-0663
IG: @dacsaltedeggchips
Small Bag (100 grams): P180
Big Bag (200 grams): P300
Tub (200 grams): P325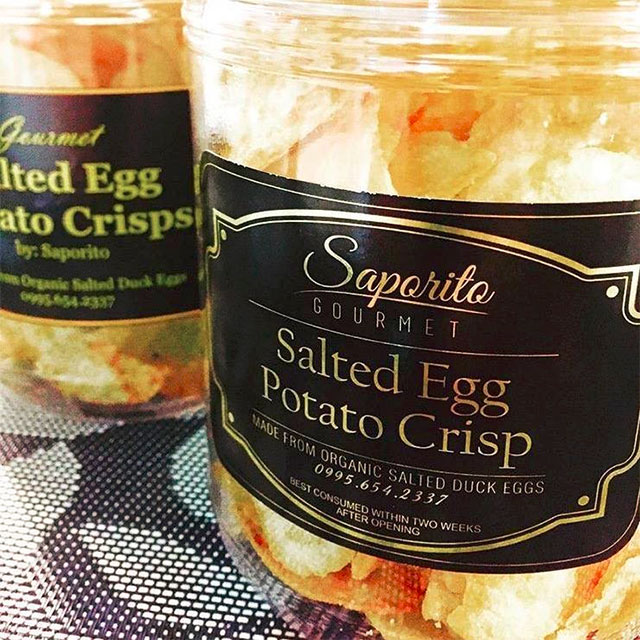 9. Saporito Gourmet Salted Egg Potato Crisps
The coating on this one is made from high-grade fresh organic salted duck egg! If you're a fan of all foods organic, then this one is for you. The salted egg flavor is more subtle and the chips are sliced thicker, so it's the flavor of the potato chips that stands out.
Available at The Clean Plate, UP Town Center, Katipunan Ave
ADVERTISEMENT - CONTINUE READING BELOW
Viber or WhatsApp 0995-654-2337
FB: Saporito Salted Egg Crisps
IG: @saporitocrisps
Tub: P390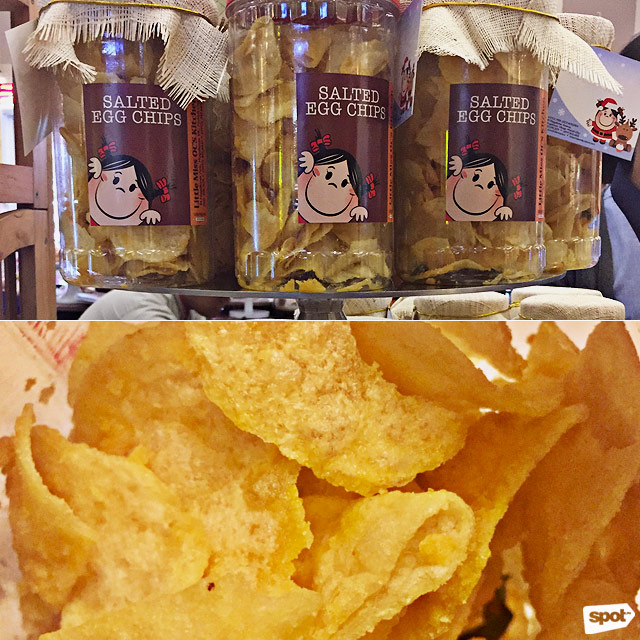 8. Little Miss OC's Kitchen Salted Egg Chips
A tad crisper and this would be higher on our list. Although the generous coating of salted egg gives it that strong, rich flavor you're looking for, they weigh down the chips, sacrificing the crunchiness. For this particular brand, the flavor is the real MVP.
Available at the Baker's Dozen Weekend Bazaar, Power Plant Mall
Tub: P290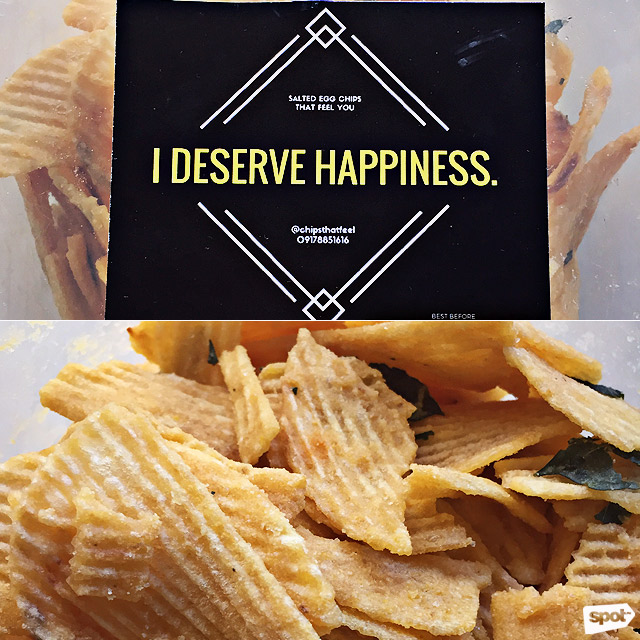 ADVERTISEMENT - CONTINUE READING BELOW

7. Chips That Feel
Thanks to the ridged potato chips, the salted egg coating clings to the chips a little more thickly. Get this if you prefer yours extra heavy on the salted egg or if you're a fan of ridged potato chips. We would suggest you eat just a handful at a time or share the golden bounty with your friends; it may be a little too rich to eat solo. P.S. We love the hugot lines on the packaging! You can choose from I Deserve Happiness, Tama Na, and Stressed Ako among many others. 
Text 0917-885-1616
IG: @chipsthatfeel
Tub (150 grams): P350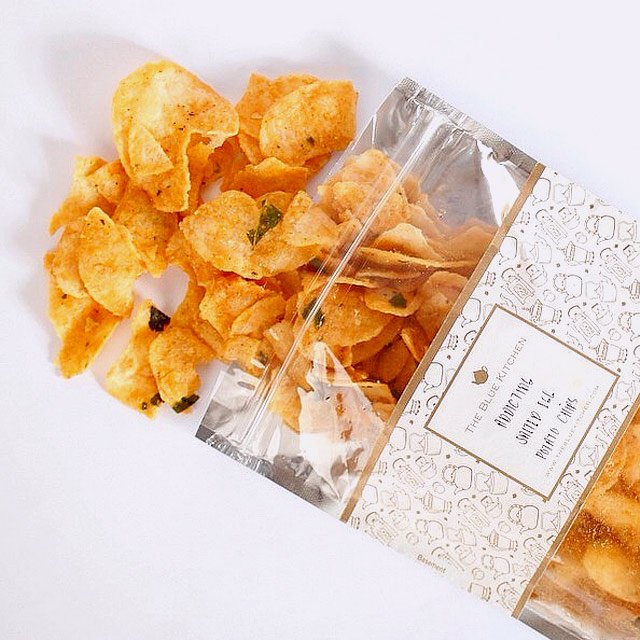 6. The Blue Kitchen Addicting Salted Egg Potato Chips
These chips have just the right amount of coating—enough that it feels indulgent, but not too much that it ends up being too rich. The flavors are both on point, but the chips could be a little more crisp. Nevertheless, they are as addictive as the other brands higher on this list. It's also great that these chips are conveniently available in any Blue Kitchen outlet. No need to text or message to order, you just grab a bag when you visit one of their stores.
ADVERTISEMENT - CONTINUE READING BELOW
Available at Blue Kitchen stores
Bag P250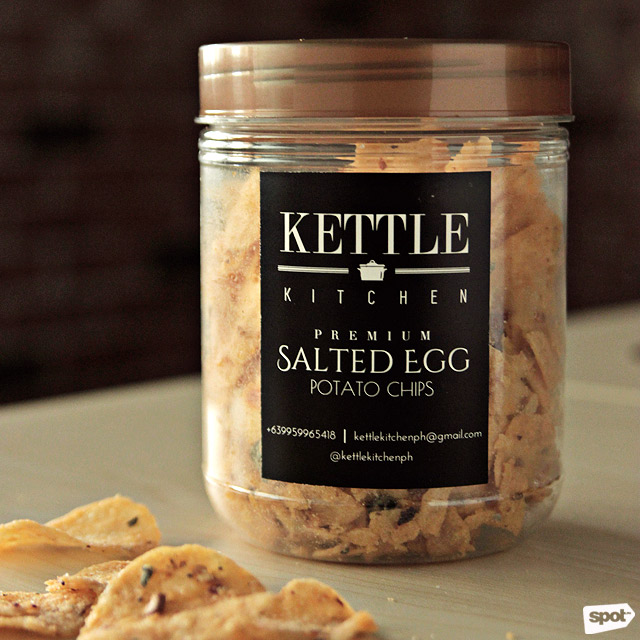 5. Kettle Kitchen Premium Salted Egg Potato Chips
This one is also full-flavored and registers high on the crisp meter. It is generous with the curry leaves, liberal with the salted egg coating, and has just the right amount of heat, so there's a nice balance of flavors. It is also quite addictive, but we caution against finishing the entire tub since these chips are a little on the rich side.
Text or Viber 0995-996-5418
IG: @kettlekitchenph
Small tub (180 grams): P295
Big tub (280 grams): P395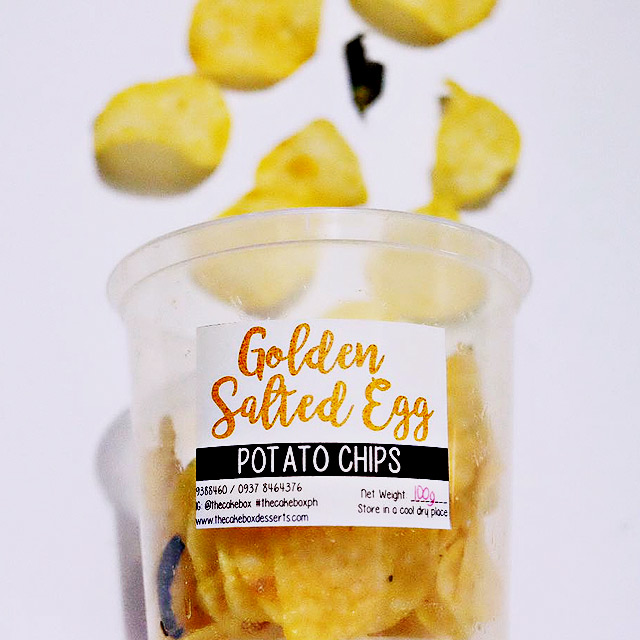 ADVERTISEMENT - CONTINUE READING BELOW

4. The Cake Box Golden Salted Egg Crisps
The salted egg coating may not be as thick as those higher on this list, but these chips are still full on flavor. This one is for those looking for that salted egg potato chip taste minus the dreaded umay. The chips are crisp, and there's enough coating to satisfy your taste buds without overpowering them. The flavor may be a bit more subtle, but we guarantee, these chips are no less addictive.
Text or Viber 0937-846-4376
IG: @thecakebox
Bag (50 grams), original and spicy: P100
Small tub (100 grams) original: P185
Small tub (100 grams) spicy: P195
Big tub (200 grams) original: P370
Big tub (200 grams) spicy: P390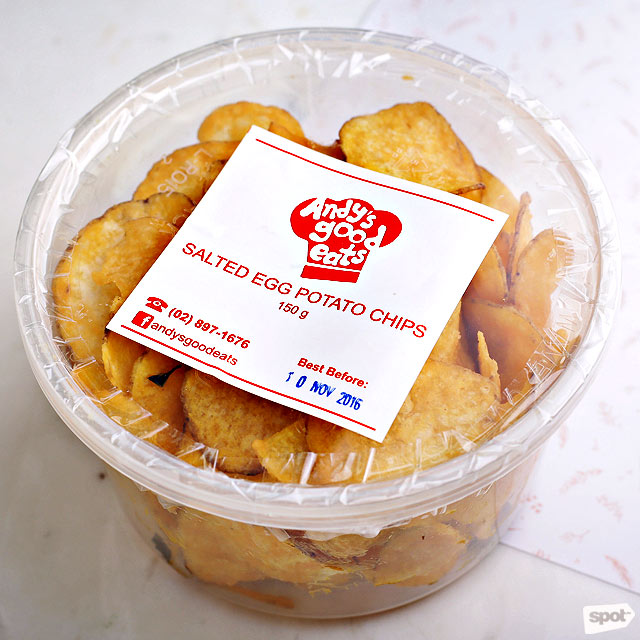 3. Andy's Good Eats
Slightly on the spicy side, these chips have just the right balance of crisp and flavor—and excellent restraint. The salted egg is definitely there, but you could eat a whole tub without getting sick of it—still, you'd want to share if only to be able to enjoy the feeling of introducing something so instantly addictive to a friend. Just make sure to get more than one tub!
ADVERTISEMENT - CONTINUE READING BELOW
Text 897-1676 or 0917-815-8631
FB: www.facebook.com/andysgoodeats
Bag (100 grams): P200
Tub (150 grams): P250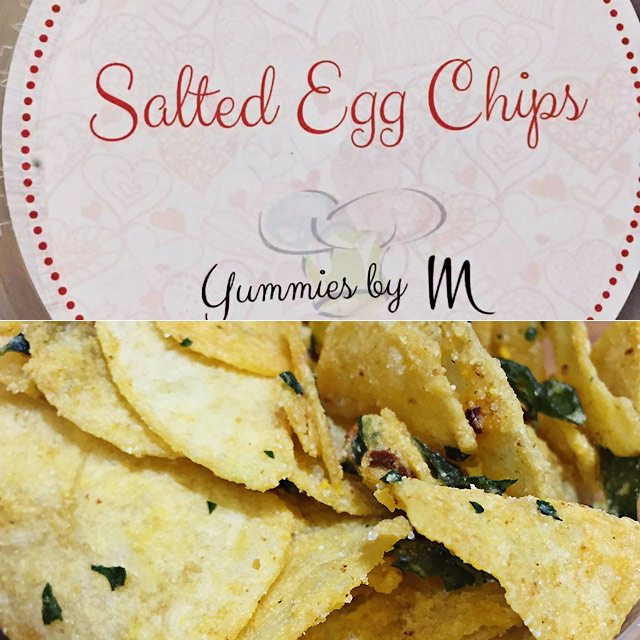 2. Yummies by M Salted Egg Potato Chips
What we love most about this one is that it showcases the salted egg potato chips' unmistakable flavor profile without going overboard with the salted egg coating. Salted egg potato chips in general are pretty rich, but this one manages to taste just as good without being too heavy. Plus, it's sold at a very affordable price!
Text 0917-371-9552
FB: www.facebook.com/yummiesbym
Small tub (90 grams): P140
Big tub (180 grams): P280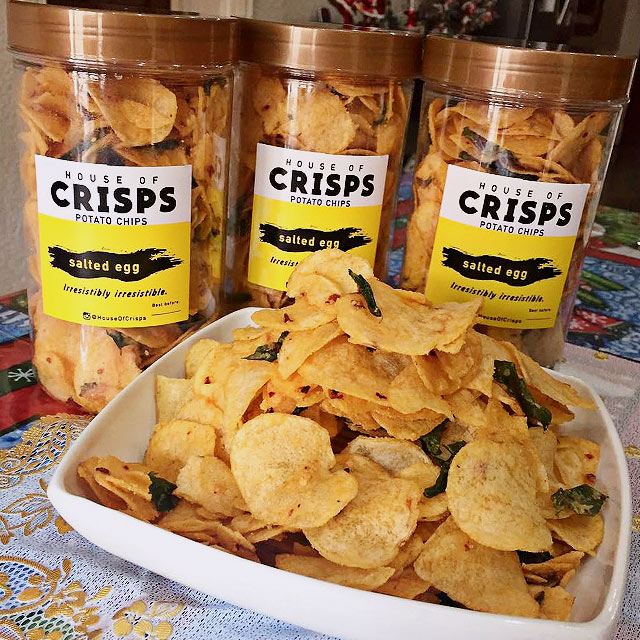 ADVERTISEMENT - CONTINUE READING BELOW
1. House of Crisps
This is the gold standard for salted egg potato chips in Manila. You can tell they didn't scrimp on the good stuff—each and every chip is coated generously in that golden salted-egg goodness, the heat is just right, and the curry leaf flavor is subtle but distinct. When you bite into each chip, you get hit with a pretty powerful punch of that distinct salted egg potato chip flavor. Another feat is that, despite the thick coating of salted egg, the chips stay crisp. Extremely addictive, you can't just have one chip or even just a handful. Chances are you'll finish an entire tub before you know it. These truly are "irresistibly irresistible."
Available at the Salcedo Weekend Market
Text 0925-302-8719
IG: @houseofcrisps
Small tub (100 grams): P200
Big tub (260 grams): P390
Load More Stories