Saigon Street Food: What to Eat Aside From Pho and Banh Mi
There's more to Vietnam than pho and banh mi.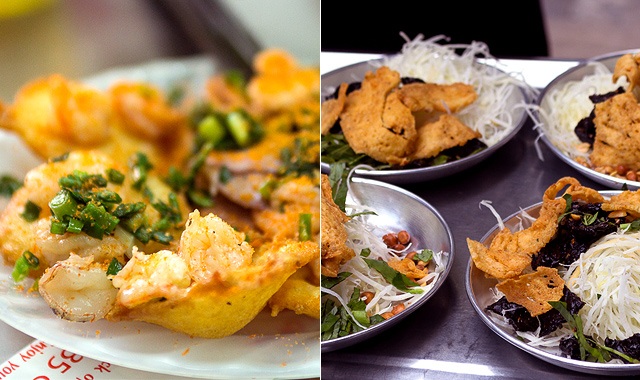 (SPOT.ph) If there's anything that illustrates Vietnam's strong street-food culture, it's the relative lack of fast-food outlets. Sure there are the usual joints like McDonalds, KFC, and Domino's, but they are few and far between. If sidewalks in the Philippines are used for parking, in Ho Chi Minh City, also known as Saigon, they are used for dining. The Vietnamese revel in their own gastronomic creations, with each vendor trying to add their own twist to the usual staples.
Here are some of the must-try street food options you should try the next time you're in Saigon. Be warned: like most street food stalls, most of these recommendations have no fixed addresses, but they're vendors that have been around for years. Just like your neighborhood manong fishball.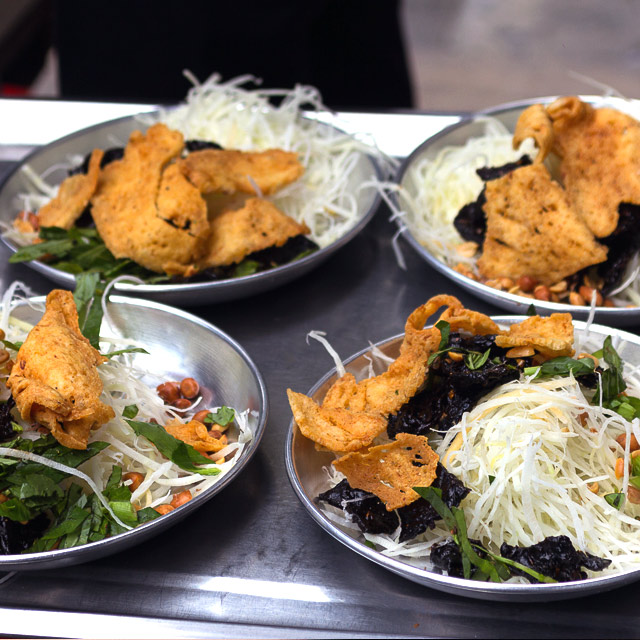 Goi Du Du Bo
Perfect as an appetizer or afternoon merienda, Goi Du Du Bo is a green papaya salad with lots of interesting toppings and a sweet-sour-spicy aftertaste. The green papaya is julienned and garnished with Thai basil, dried beef liver that tastes like beef jerky, toasted peanuts, and prawn crackers. It is later mixed with chili sauce and a soybean sauce. This mixture is apparently a secret recipe that no one knows how to recreate.
ADVERTISEMENT - CONTINUE READING BELOW
The most famous seller of Goi Du Du Bo is an old auntie who parks her stall along Hai Bà Trung near the corner of Võ Thi Sáu in District 1. She's usually parked in front of the Lê Van Tám Park. She's been selling these flavorful bowls of salad for over 28 years, earning enough to send her two sons to study in the U.S.!
One bowl of Goi Du Du Bo costs 20,000 Vietnam Dong or around P50.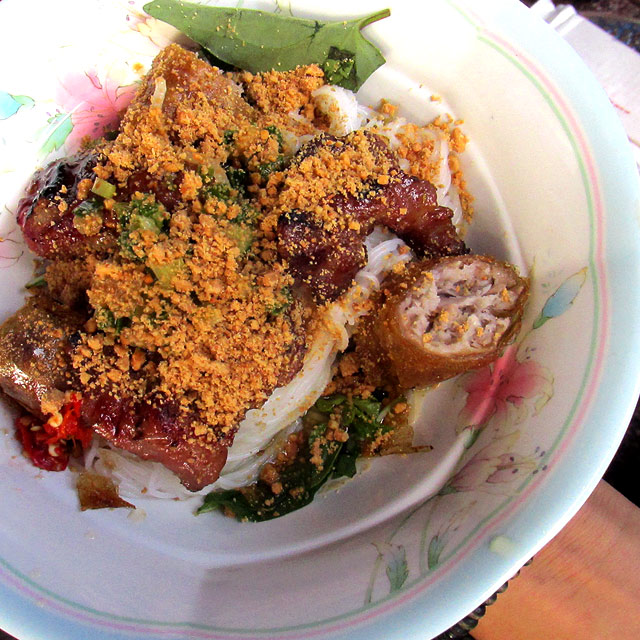 CONTINUE READING BELOW
Recommended Videos
Bun Thit Nuong
For the meat lovers, this Vietnamese version of pancit will tickle your taste buds. Fresh rice noodles are topped with grilled pork sausage (Ho Lo Nuong) that looks a lot like our longganisa. There are also grilled pork cutlets (Heo Nuong), fried spring rolls, toasted peanuts, shredded lettuce, and herbs thrown into the mix. These are then drizzled with a light, sweetened fish sauce or patis.
ADVERTISEMENT - CONTINUE READING BELOW
Bun Thit Nuong can be bought in District 8, along Pham The Hien. Another old auntie in her 60s usually cooks it in front of a Chinese medicine store. One serving costs 30,000 Vietnam Dong or around P67.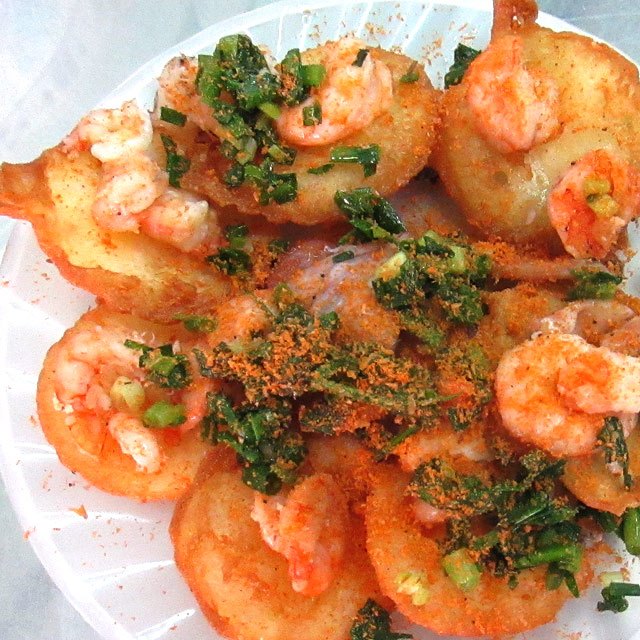 Banh Khot
Despite how it sounds, Banh Khot are as delicious as they smell. They are savory coconut rice cakes topped with shrimp and squid. You can eat these as is but the traditional way is to wrap them in greens such as cabbage, mustard leaves, fish lips, basil, and green papaya shreds. After making a spring roll out of it, you can dip it in a sweetened fish sauce. You can also add chili paste to taste.
One of the best places to buy these delicious Banh Khot is at Bánh Khot Vung Tau Khanh, 7 Dong Nai in District 10. One serving good for two people costs 50,000 VND or around P110.
ADVERTISEMENT - CONTINUE READING BELOW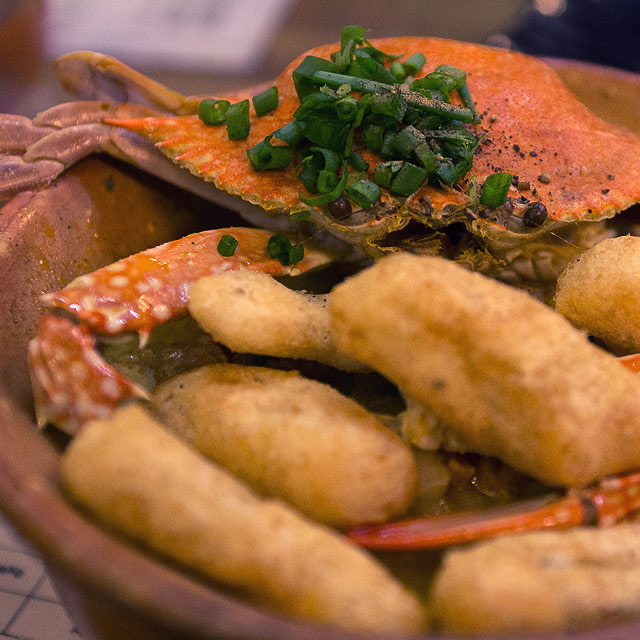 Banh Canh Ghe
Japan's ramen would find a worthy adversary in Vietnam's Banh Canh Ghe. These are flavorful bowls of ocean crab soup. Each warm sip tastes every bit of crab and this soup is accentuated by fried fish cakes and pork rinds. Instead of the usual rice or flour noodles, Banh Cang Ghe uses tapioca noodles. A whole crab is also usually served along with the soup.
To complete the meal, a green chili paste with lemongrass called muoi ot xanh can be used as a dipping sauce for the crab or fried fish cake.
A bowl of banh canh ghe at Banh Canh Ghe Muoi Ot Xanh Restaurant (484 Nguyen Tri Phuong, District 10) costs 80,000 VND or around P176.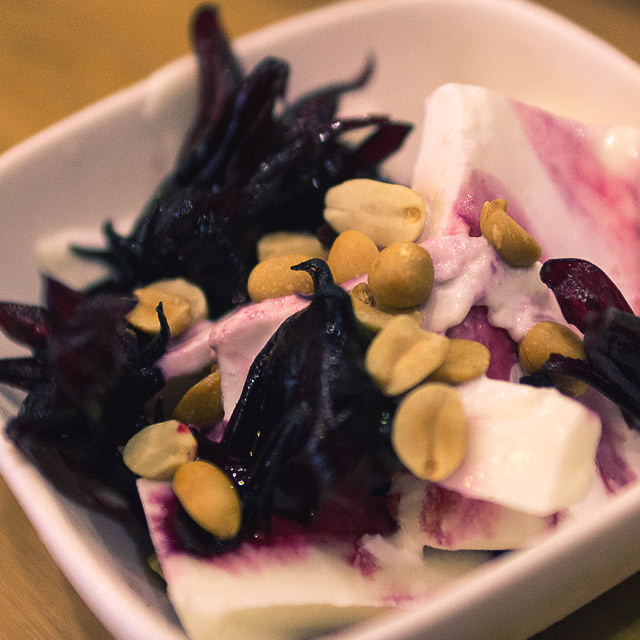 ADVERTISEMENT - CONTINUE READING BELOW
Coconut Ice Cream with Sticky Rice, Yogurt with Hibiscus
Vietnamese cuisine may not be known for dessert but they have a thriving coconut industry, which they have ingeniously used for candies and ice cream. Most locals would have coconut ice cream paired with sticky rice and mango called Kem Voi Com Nep Va Xoai. Another pairing would be with a black sticky rice and mulberry jam for a dramatic effect. The coconut ice cream is not too sweet and just balances out the flavor of the sweet, sticky rice.
Known for their healthy dishes, the classic yogurt is given a twist by adding the flavor of hibiscus flower and peanuts for a slightly tart taste. A dessert dish wouldn't be complete without a platter of tropical fruits, including watermelon, chico, guyabano, and the sour Vietnamese cherry.
This dessert platter of three sweet concoctions costs 121,000 VND or around P266. One of the best places to get these is at Trop B, 306 Nguyen Thi Minh Khai, District 3.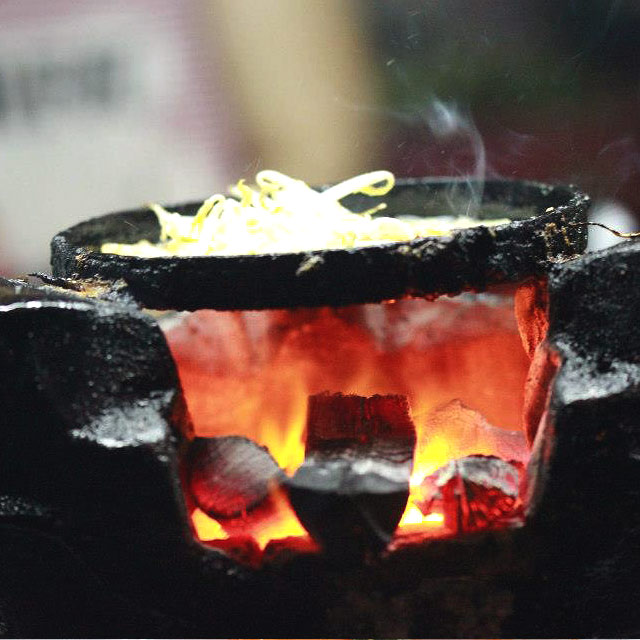 ADVERTISEMENT - CONTINUE READING BELOW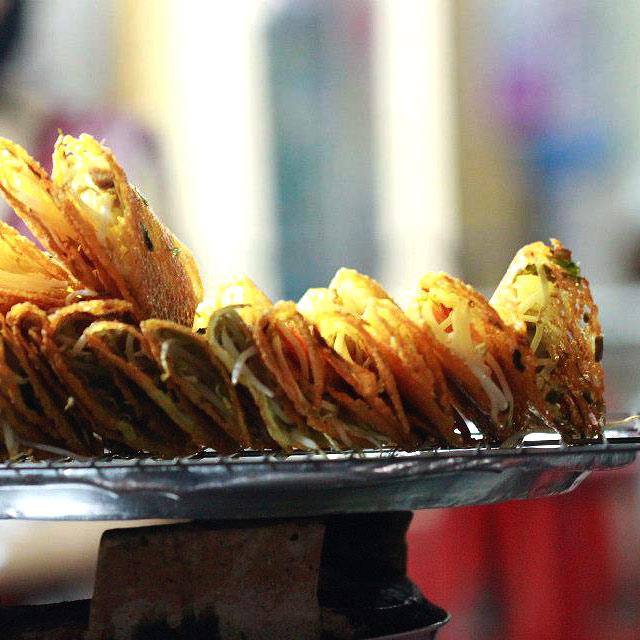 Banh Xeo
Another famous street food that you can simply order to go, Banh Xeo is made with crispy rice flour, sometimes mixed with scallions. It's like a crepe stuffed with shrimp, pork and bean sprouts. Banh Xeo is served with fresh lettuce and sweetened fish sauce. From the outside, it looks like a vegetarian empanada.
Similar to the Banh Khot, you also have to break this up and roll it in cabbage leaves which you can dip in the sauce. You can also add chili sauce to taste.
A legendary stall that sells banh xeos is at Banh Xeo 46A, aptly located at 46 Dinh Cong Trang in District 1. One portion costs 75,000 VND or around P165.Feeling like going on a food trip? Remember to do lots of research or ask your local guide to point you to reputable stalls to get the best out of your buck. Happy eating!
ADVERTISEMENT - CONTINUE READING BELOW
Photos by Juan Sinag Cano and from Back of the Bike Tours.
Share this story with your friends!
---
Help us make Spot.ph better!
Take the short survey
Load More Stories