The Corned Beef Caldereta Lasagna at Delimondo Store and Cafe is to die for
They have cakes too!
Delimondo Store and Cafe
JAKA Center, Urban Avenue corner Chino Roces Avenue, Makati City
Open from 7 a.m. to 6 p.m. (Monday to Friday) and 7 a.m. to 3 p.m. (Saturday)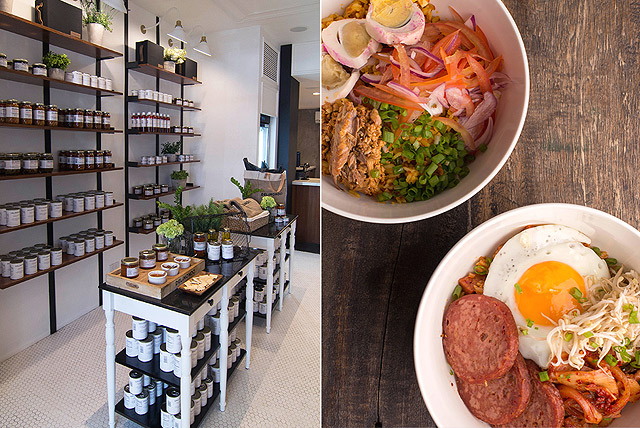 (SPOT.ph) Delimondo's corned beef and luncheon meat have gained a cult following—after all, they're so tasty, you'll forget you're eating canned food. If you're one of those who can't get enough of this tinned goodness, then their new café in Jaka Building, Makati would be a little slice of heaven on earth.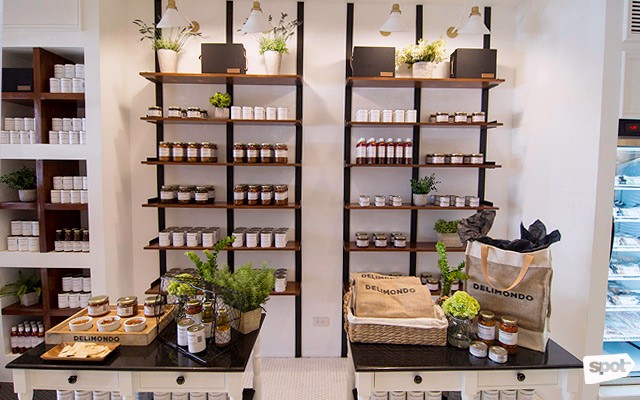 ADVERTISEMENT - CONTINUE READING BELOW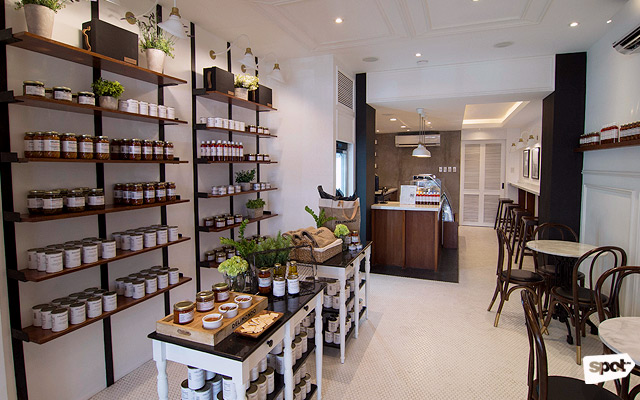 CONTINUE READING BELOW
Recommended Videos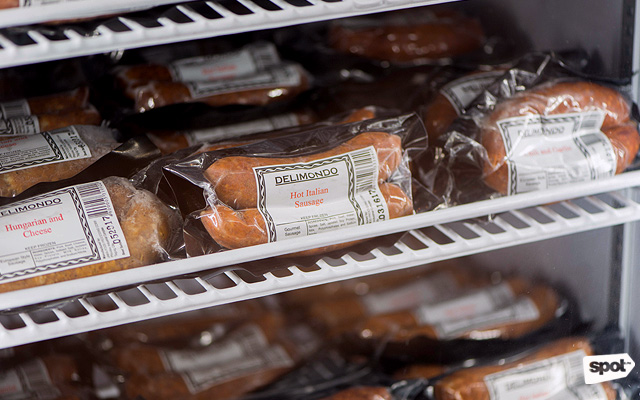 The chic black-and-white interiors, in line with the brand's minimalist look—is home to what owner Katrina Ponce Enrile likes to call "Delimondo's portfolio." There's the corned beef, of course, in Ranch Style and Garlic and Chili, and the luncheon meat. But there's also a dizzying array of sauces, marinades, dips, and spreads to be found here: from a winning Chili and Garlic Oil (P140/250g) that you can drizzle on almost anything (we recommend the Ranch Style corned beef!), to Callos ala Morada (P280/340g) and Bacalao ala Mestiza (P290/340g) you can eat as is or use to make your own dishes (the Bacalao, we heard, is great in paellas).
ADVERTISEMENT - CONTINUE READING BELOW
There's enough variety to make any foodie go crazy, but after you're done stocking up your pantry, you must sit down and try the food. Delimondo Café isn't only home to their canned and bottled goods. They also serve savory meals and a line of specialty cakes and pastries.
Currently the savory menu is short, consisting only of four items, but you can be sure that anything you order will be excellent.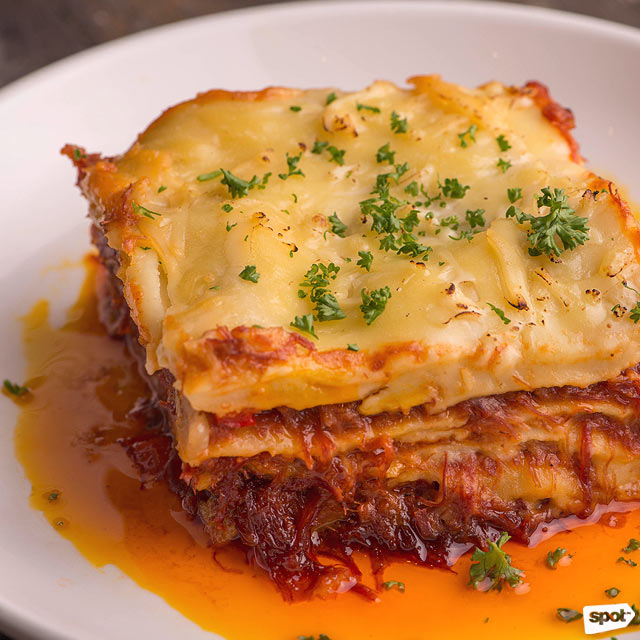 Corned Beef Caldereta Lasagna
You won't be able to stifle that moan of satisfaction after one bite of the Corned Beef Caldereta Lasagna. Instead of ground beef, this lasagna uses corned beef, toasted till crisp then cooked in a rich caldereta sauce. The pasta sheets are almost hidden by the generous servings of the decadent sauce, made even richer by the cheese and béchamel. This lasagna is hearty and filling, but you won't be able to put down your fork until the last bite.
ADVERTISEMENT - CONTINUE READING BELOW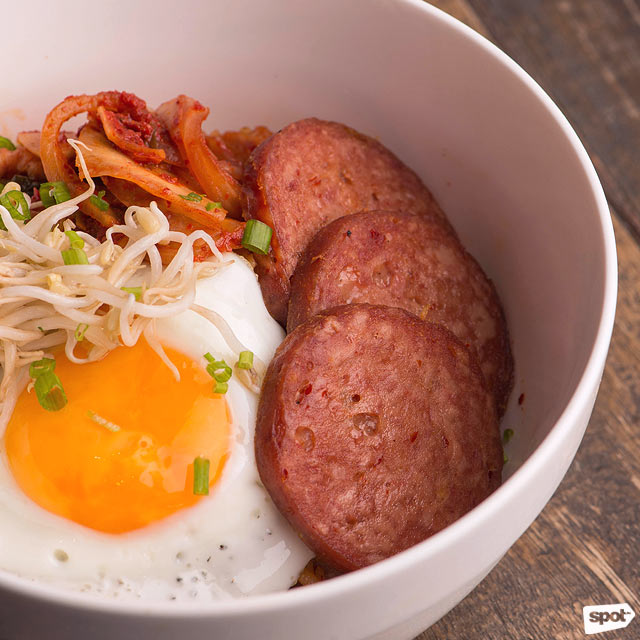 Spicy Luncheon Meat Kimchi Fried Rice
There are currently two fried rice variants on Delimondo's savory menu, and both will make you forget ulam exists. The Spicy Luncheon Meat Kimchi Fried Rice is the perfect blend of sour and spicy—mix everything up so the runny egg yolk coats each grain of rice. This bowl comes with three slices of Delimondo's luncheon meat, cooked to a light crisp.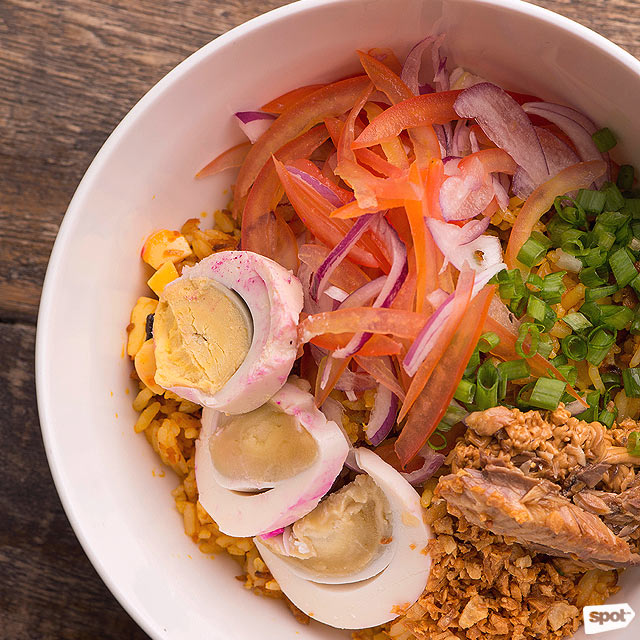 ADVERTISEMENT - CONTINUE READING BELOW
Spicy Tinapa Fried Rice
Like the best fried rice, the Spicy Tinapa Fried Rice is the perfect mishmash of flavors and textures. There's the tinapa, deliciously spicy without burning your taste buds, chopped tomatoes that offer a fresh burst of acidity, sweet onions and fried garlic for a tasty crunch. The chopped salted egg adds richness to the entire dish.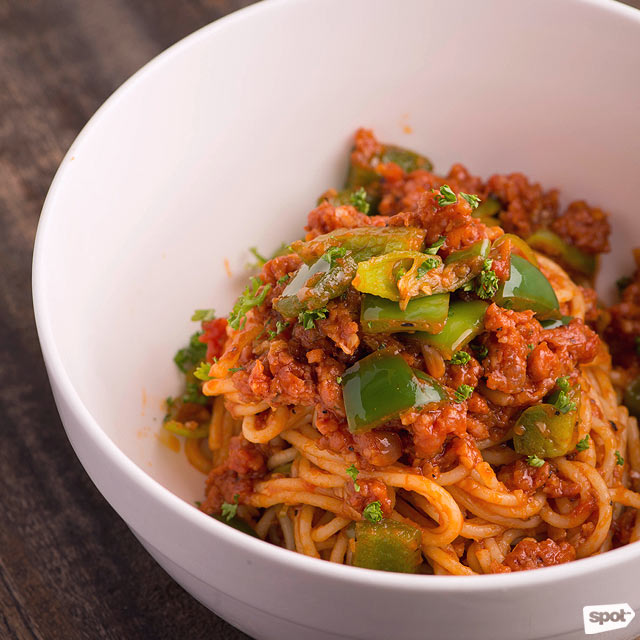 Sasauge Ragu Pasta
Compared to the three other dishes, the Sausage Ragu Pasta is lighter fare, but it is no less tasty. Ground sausage is cooked in its own oils together with fresh bell peppers and tomatoes then tossed with spaghetti noodles.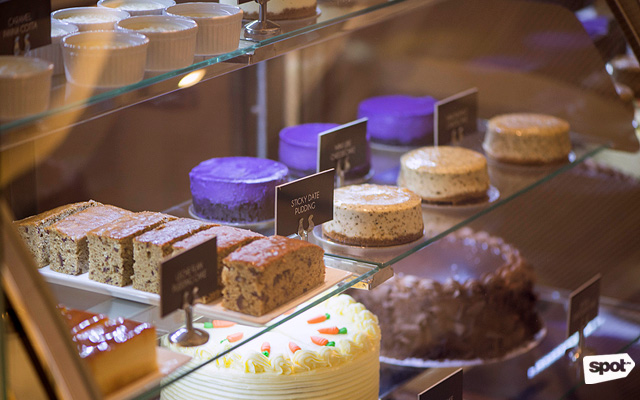 ADVERTISEMENT - CONTINUE READING BELOW
So many cakes to choose from
While it is somewhat surprising for a brand known for their savory staples to offer sweet stuff, Delimondo's cake and pastry line is more extensive—and they all look gorgeous behind the glass case.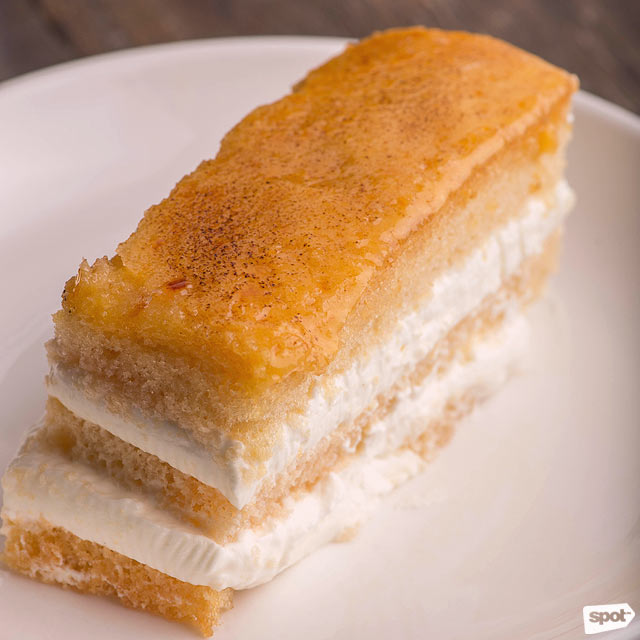 San Marco
Be sure not to leave without sampling the San Marco, which Katrina says is a family favorite. Made with chiffon cake layered with fresh cream that is almost as thick as the cake slices, this dessert is delightfully light, with the top layer of toasted yema adding a nice smoky-sugary crunch that will remind you of crème brulee.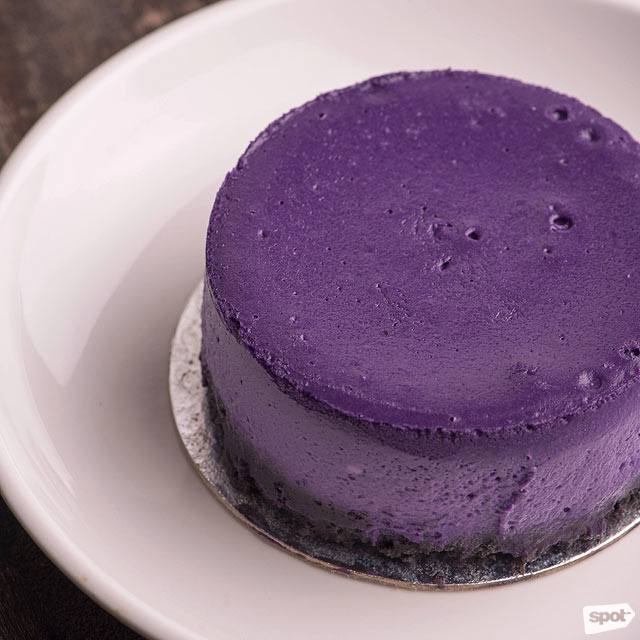 ADVERTISEMENT - CONTINUE READING BELOW
Ube Cheesecake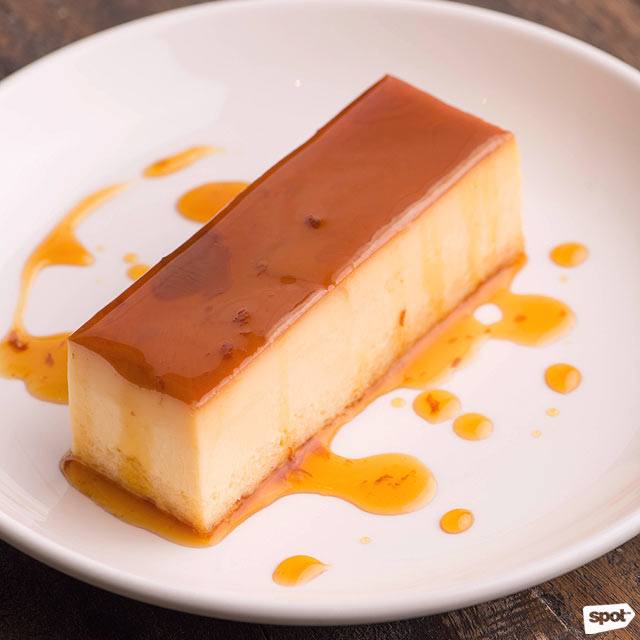 Leche Flan Pudding
Ube fans will love the Ube Cheesecake, bursting with the familiar sweet-nutty flavor profile of the ube, from top to graham-crust bottom without being too cloying. Another Filipino favorite turned cake is the Leche Flan Pudding. The contrast between the velvety leche flan and the soft vanilla chiffon cake is heavenly, with the caramel syrup seeping into the cake adding an extra burst of sweetness.
In the future, Katrina shares that they plan to expand Delimondo's menu to include more savory items including breakfast food (after all, corned beef is the one of the best ways to start the day) and pizzas. Judging from what Delimondo currently has to offer, we can see more food comas in our future.
Photos by Hans Fausto
Share this story with your friends!
---
Help us make Spot.ph better!
Take the short survey
Load More Stories